Is there a better way to spend 4th of July weekend than to build stuff? I don't think so.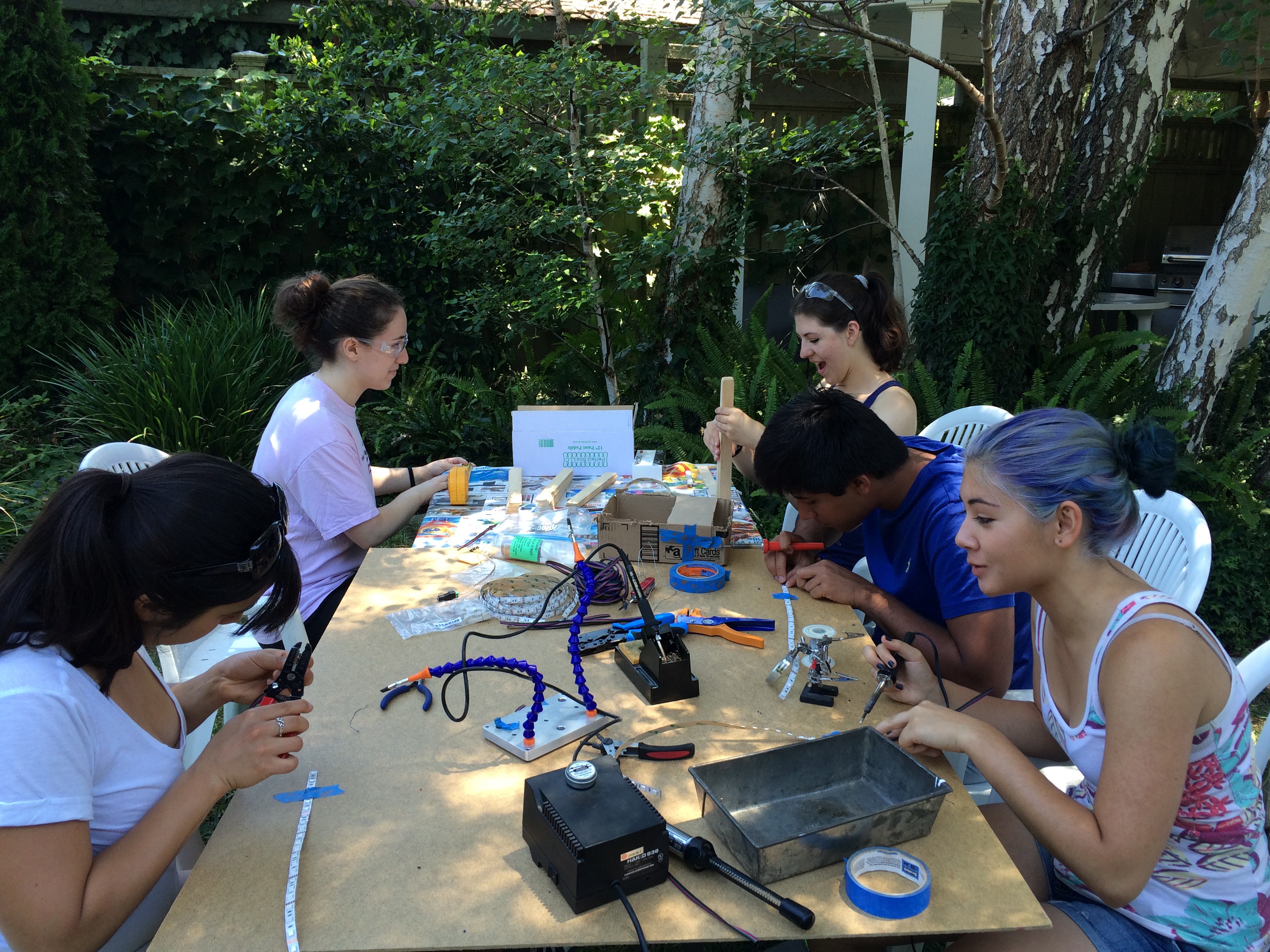 I was lucky enough to pull about 15 people together this weekend to start on full-scale production! We gathered at my Dad's workshop in San Jose, where we could use all of his big tools and benefit from his amazing old school maker skills. Many people in the group had never soldered or handled big machinery, but no one was afraid to step up and learn.
By the end of the weekend we had all 5 floor structures assembled (minus the plastic), at least 200 LED strips cut and soldered, lots of connectors crimped and many other small odds and ends handled. The next step is to start assembling the new run of PCBs which arrived today. In a few weeks we'll put it all together and finish with a dance party!
Here are some pics of the weekend build.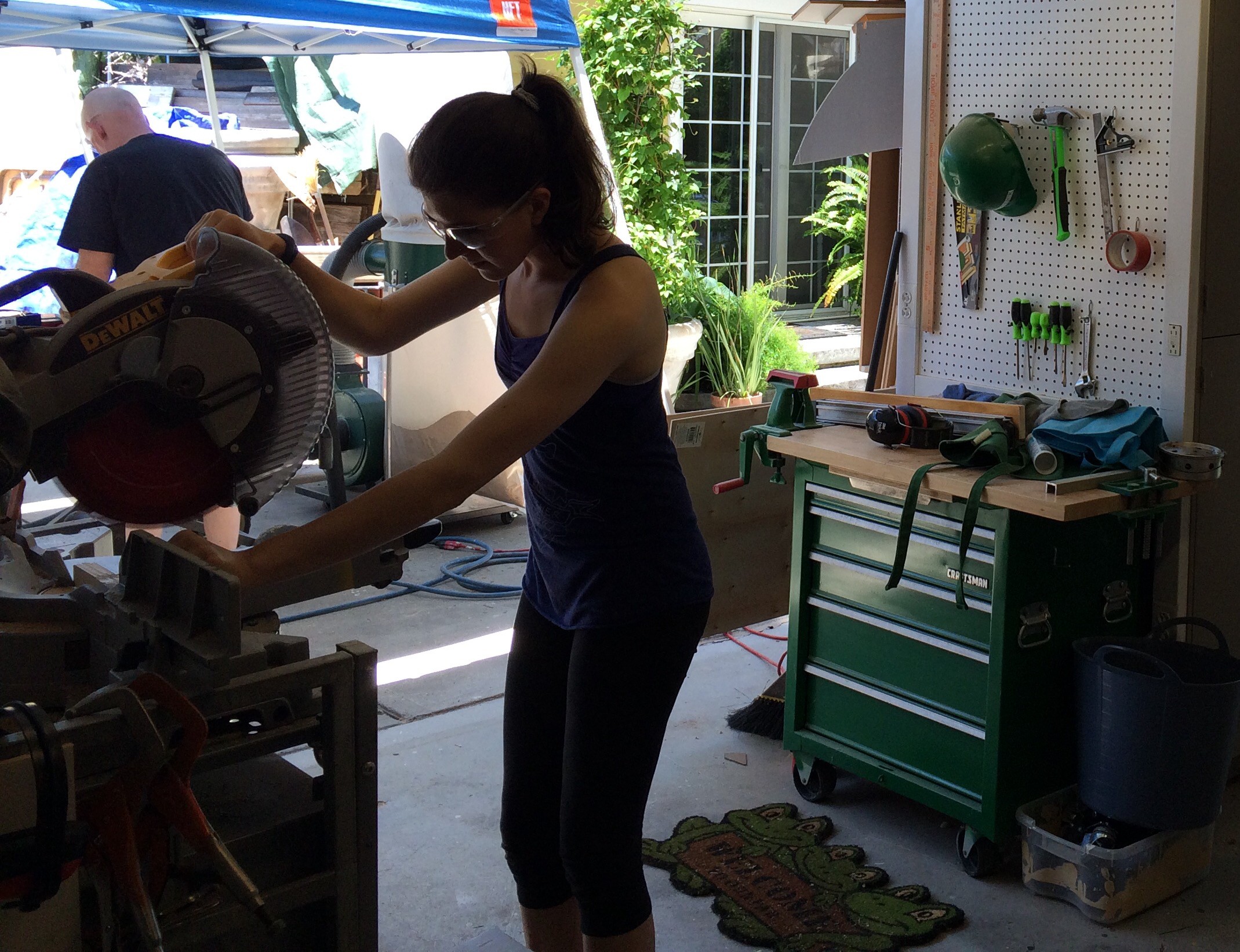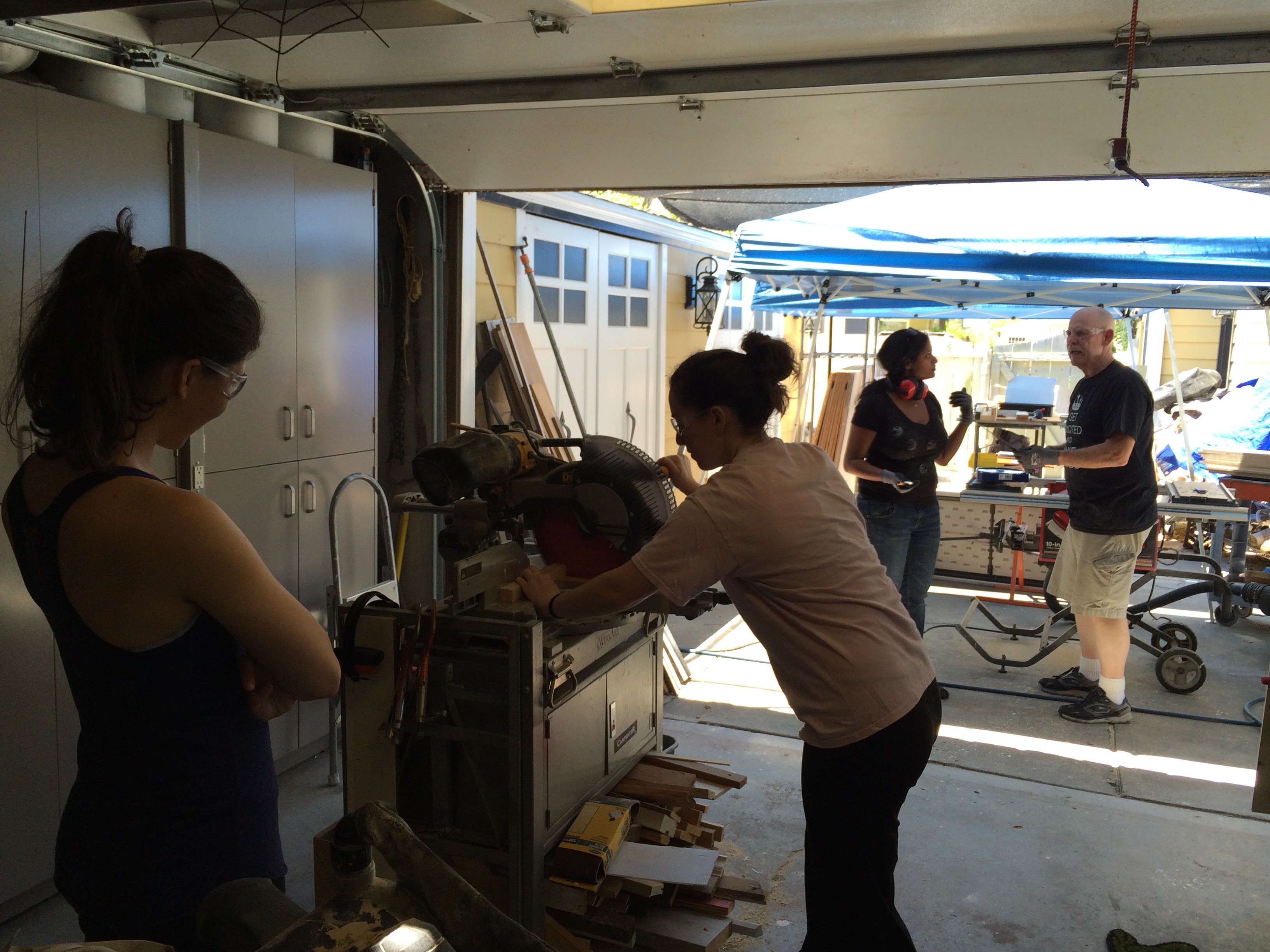 Cutting LED platforms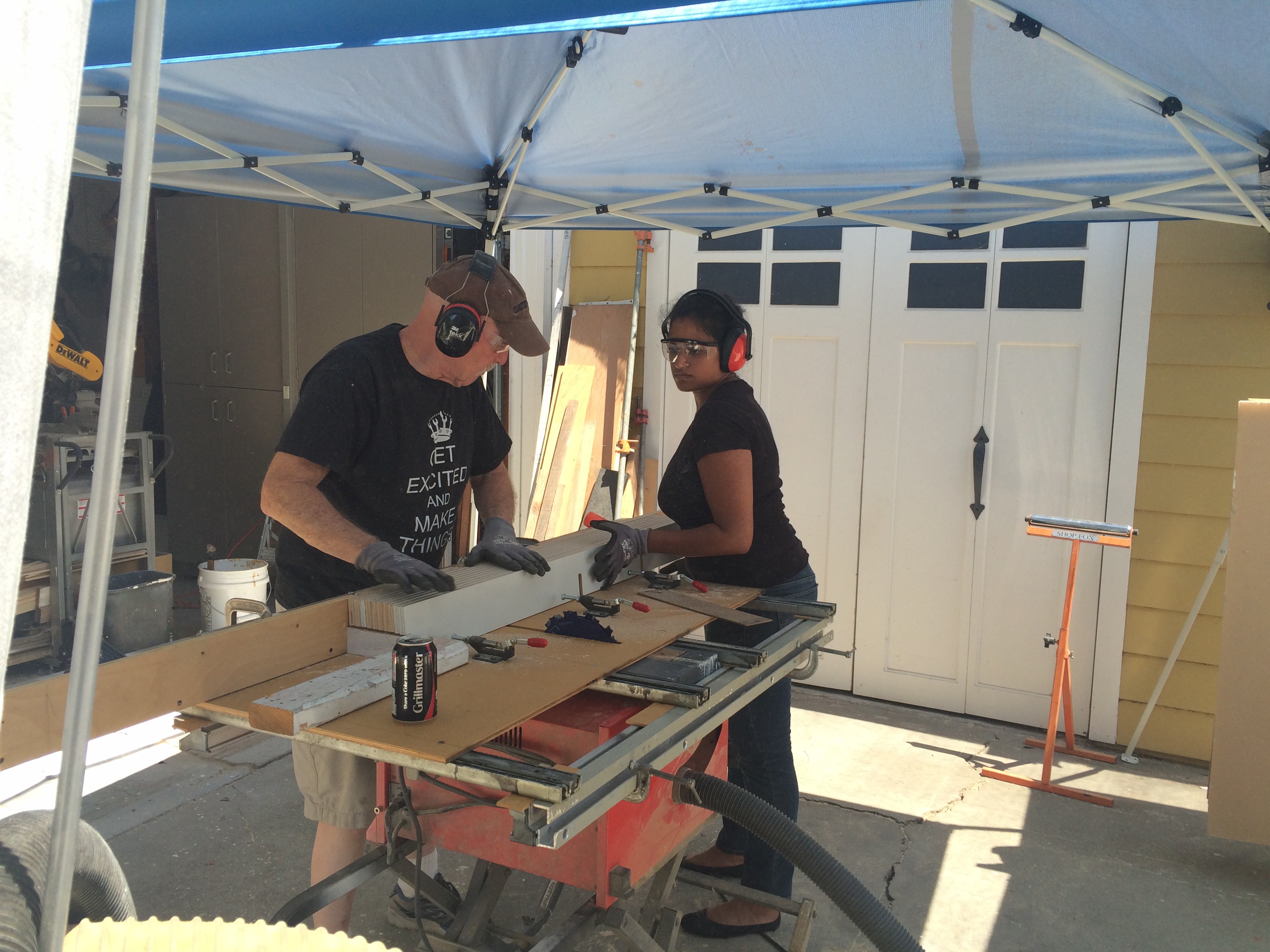 A jig that notches 10 strips of wood at once.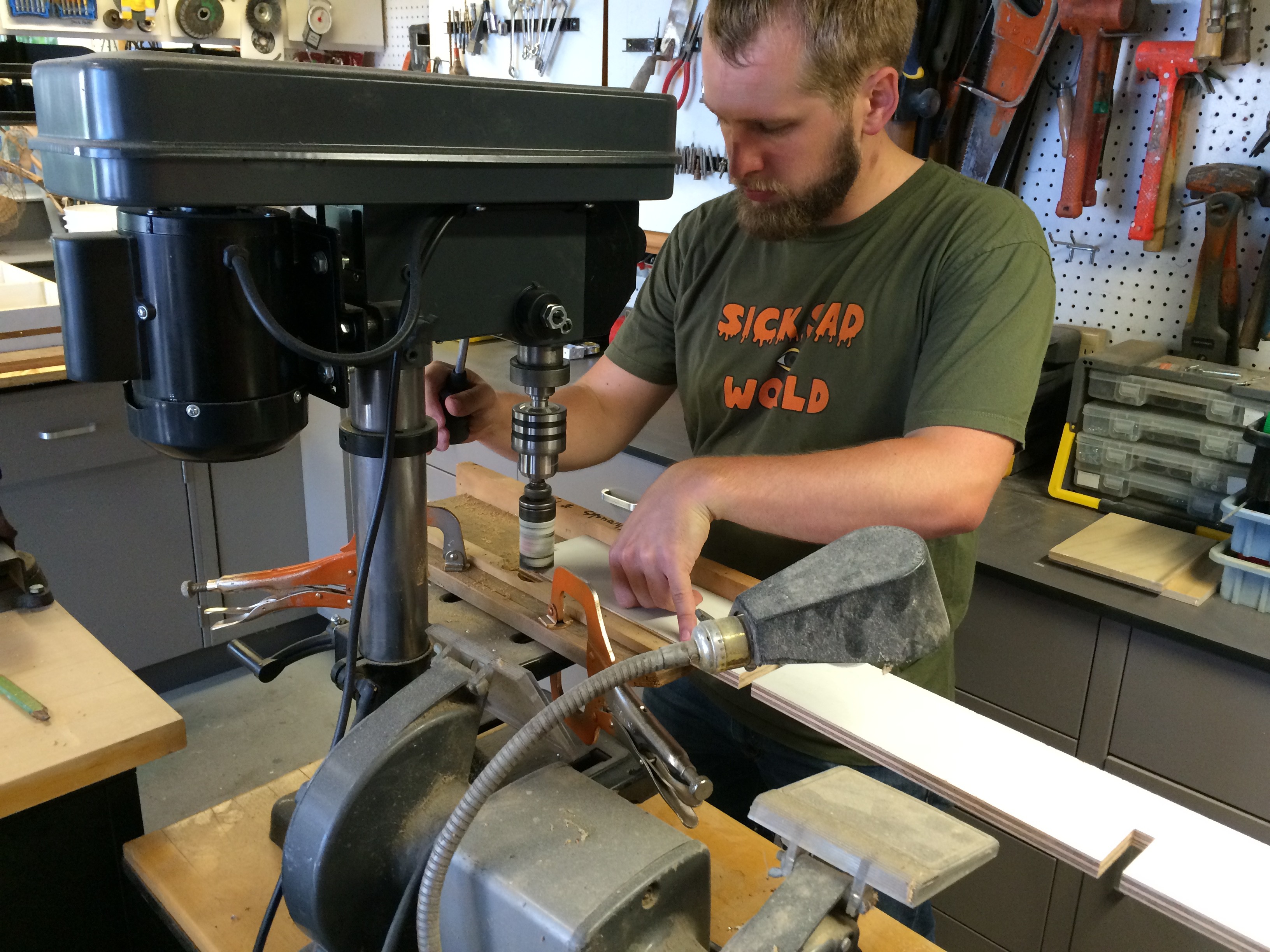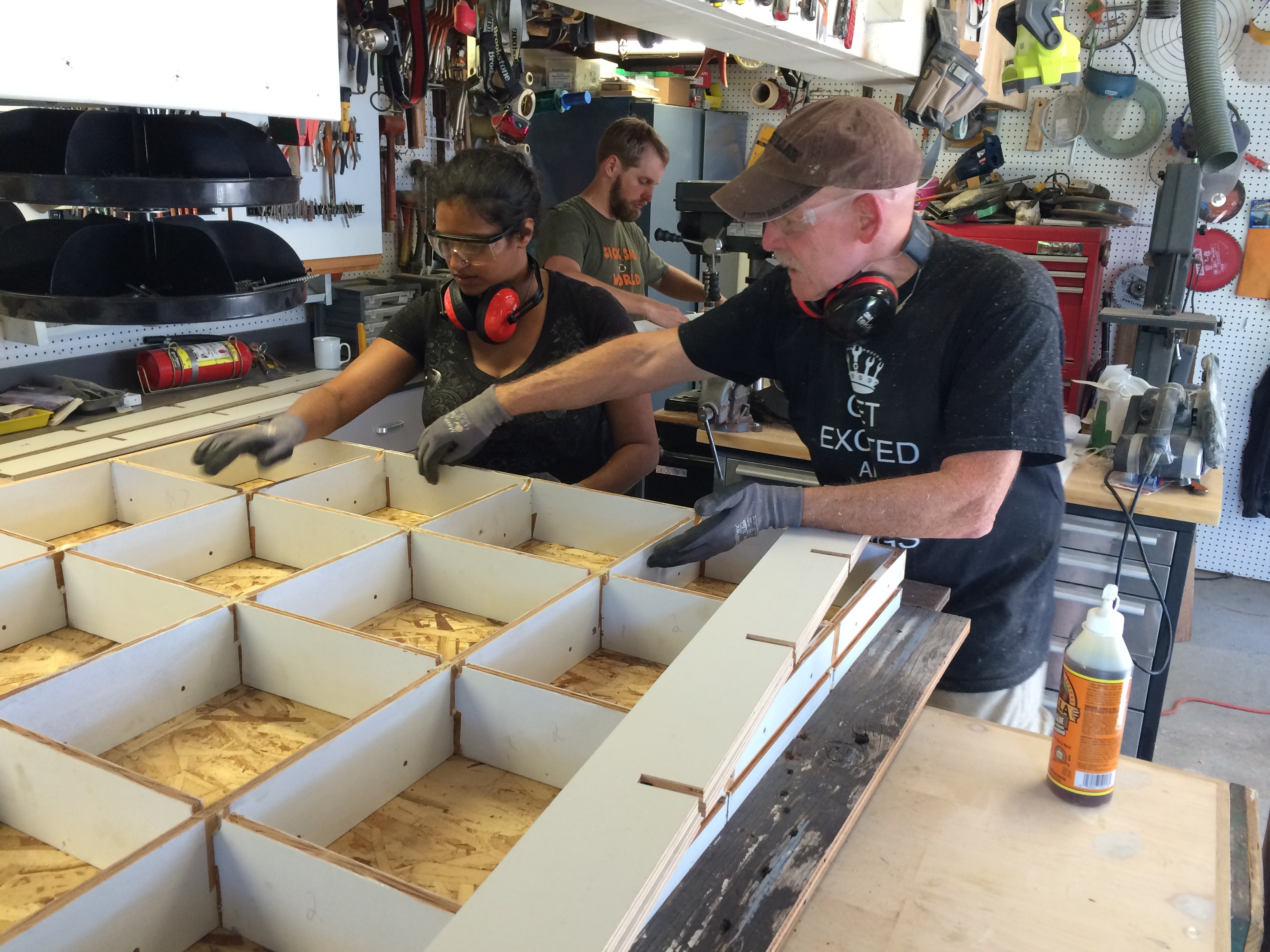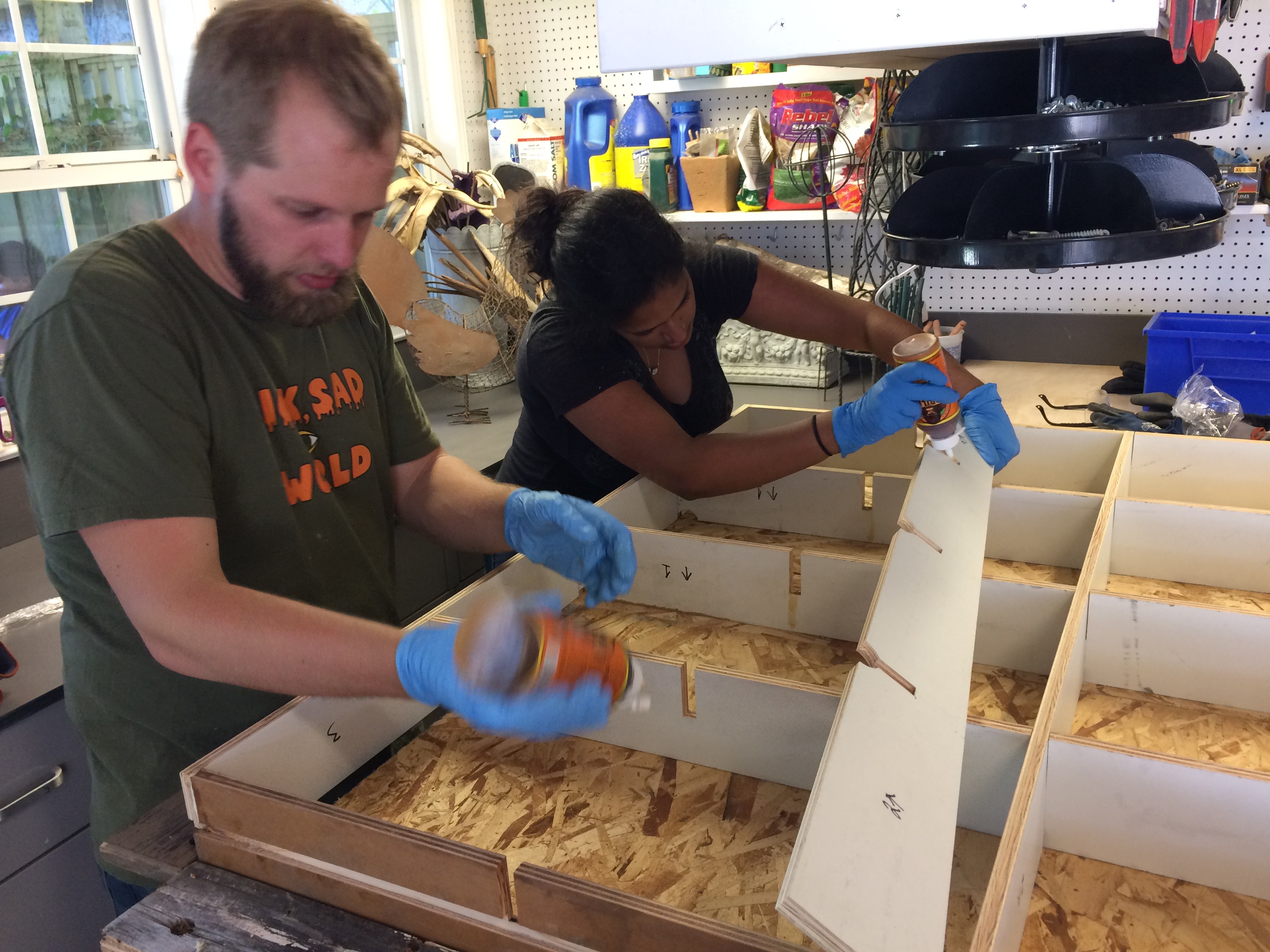 Some assembly required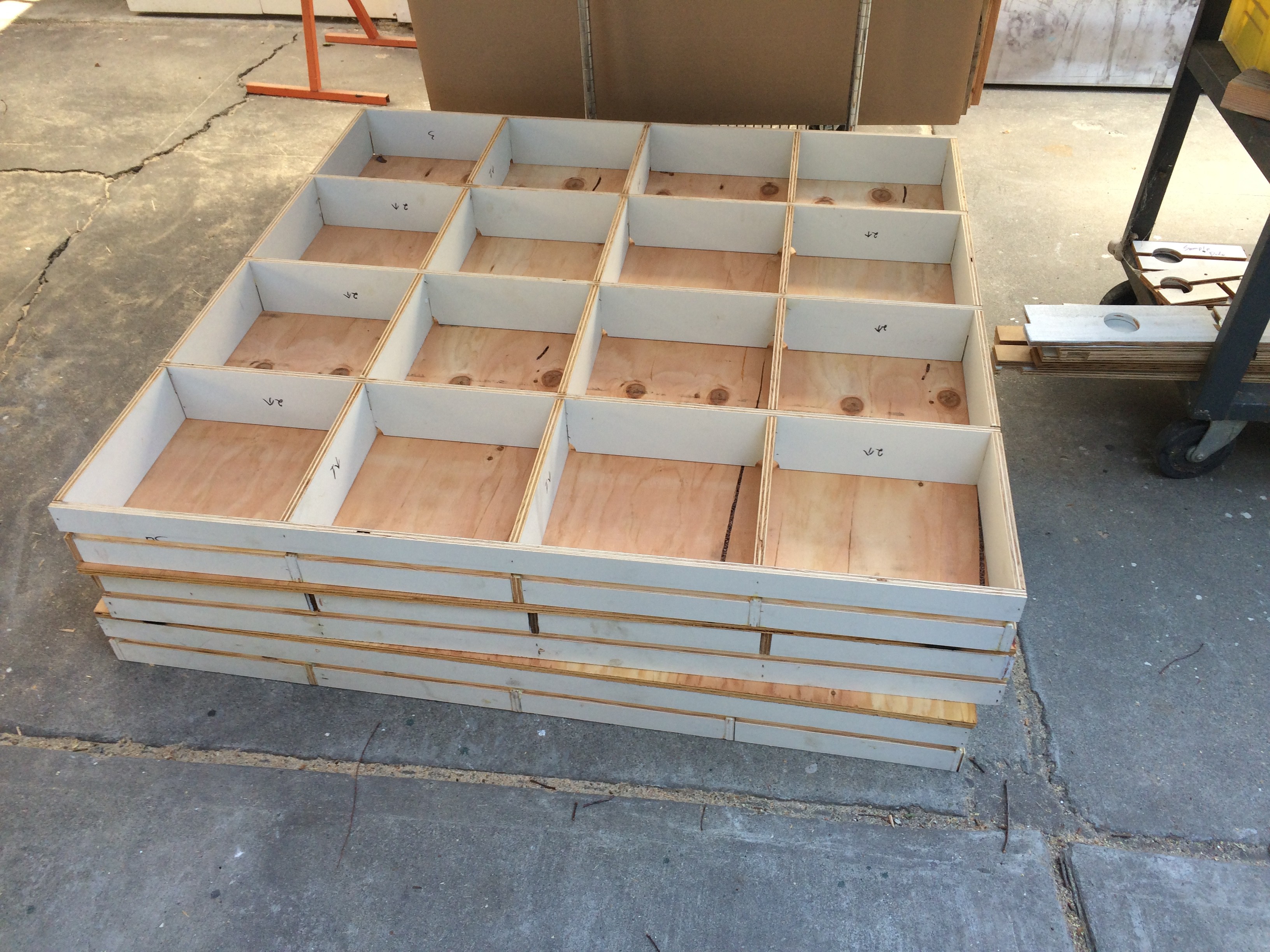 Completed floor sections!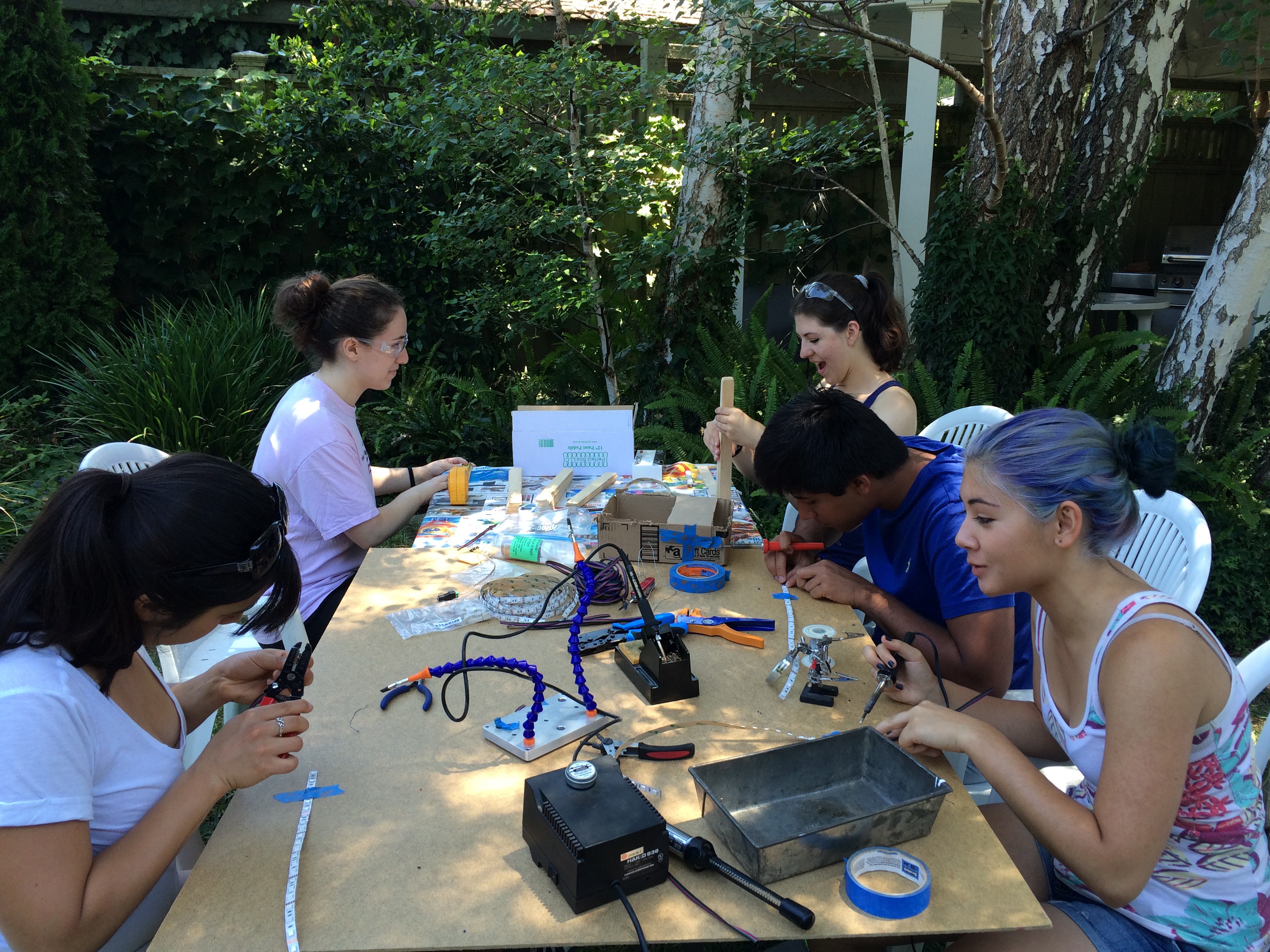 Solder and crimping party!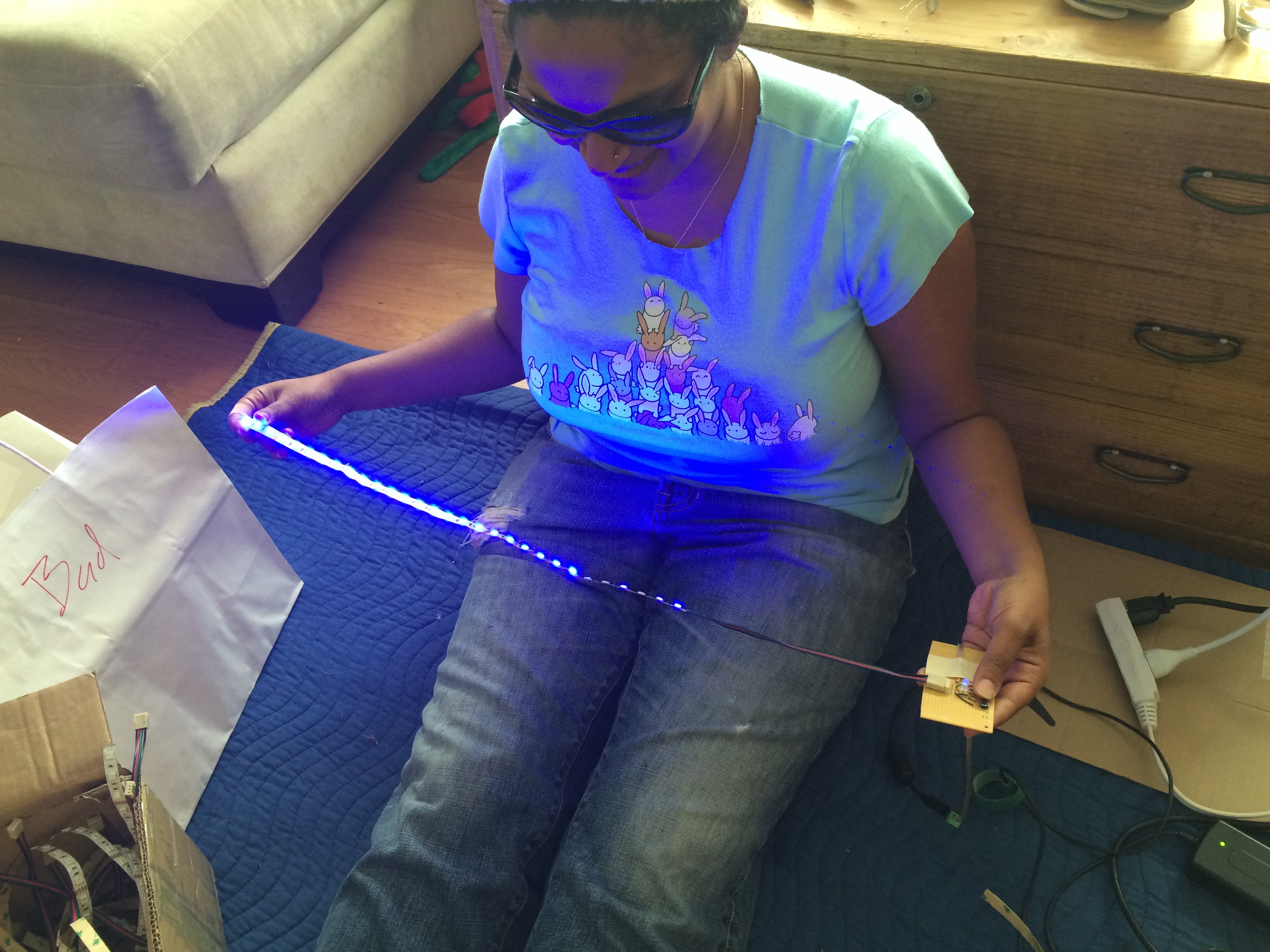 QA - Testing completed LEDs

Just a handful of our LEDs