I made some measurements of all the holes that are going to be mounted to the bottom of the case, here are the steps i followed :
Step 1 : Made measurements of all the holes and created a printable template in ExpressPCB (PCB software makes it easy to print acurate measurements)

Step 2 : Print the template and drill the holes.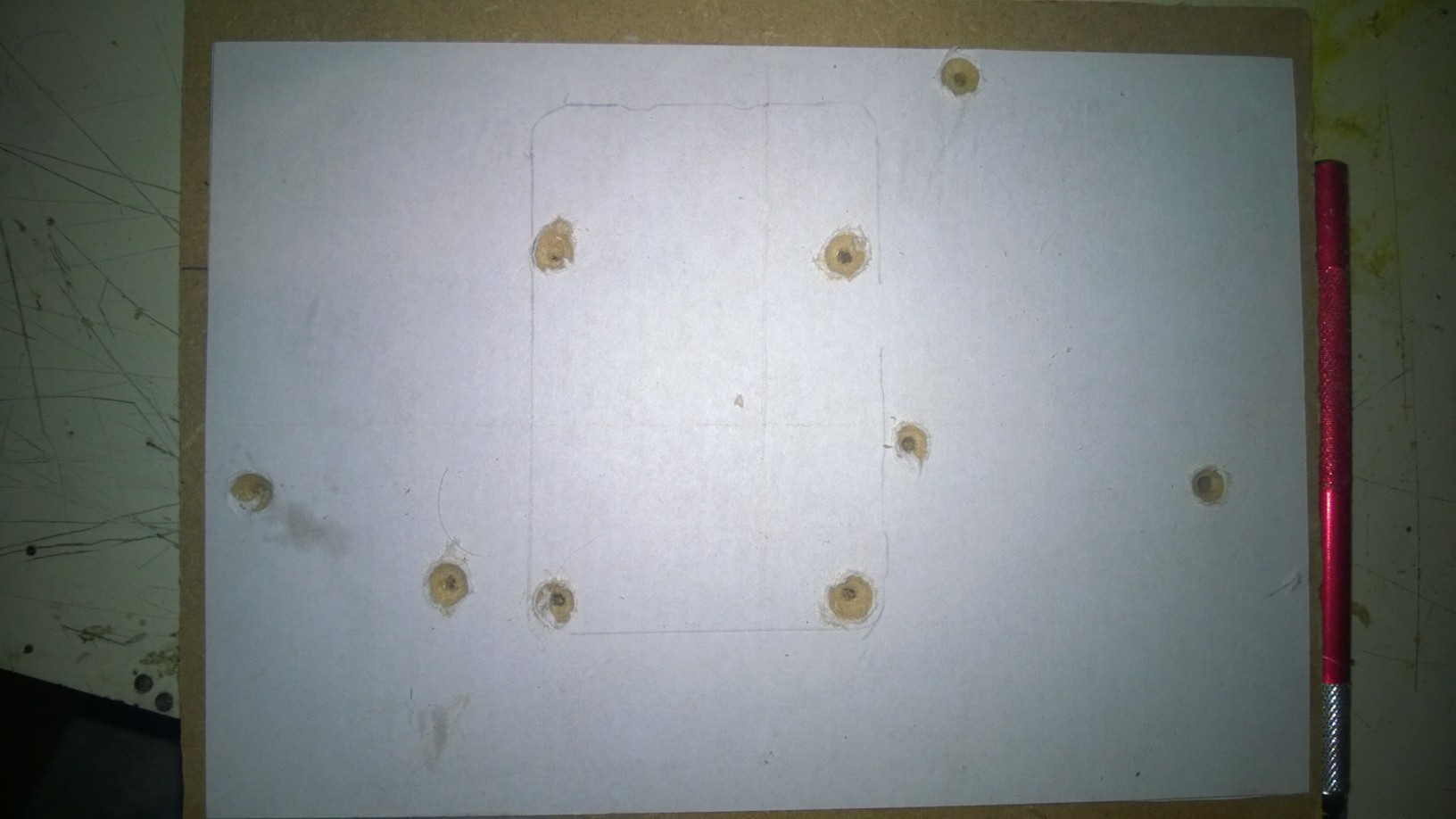 Step 3 : Mount PCB's to the MDF board to see if it fits.

Now i can use this template to create my case, the bottom part atleast.