The second pass modifications were only to improve the input transient response to prevent catastrophic failure when connecting 4S (16.8V) batteries. Here's the scope trace of the input transient from a Multistar 3S battery (with a 25mΩ resistance):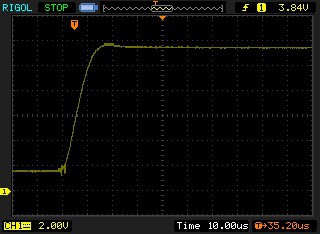 This was a HUGE improvement from the first pass:
It appears that the input transient problem is solved. The only downside is the additional power dissipation from the 75mΩ input resistor.
All of the other parameters that I measured were consistent with first pass results, as expected. There  won't be a third pass. I still need to evaluate the circuit using a 6A switcher IC, but that is pretty low priority.