e-Paper Display
What is to like
very wide viewing angle
very low power
sunlight viewable
retains image when powered off
high resolution
work on Uno and Nano boards!
What is not to like
no manual or documentation except for the demo code and library files.
demo does not compile
hook up not document.
demo is not well presented
some ghosting of previous image
awkward coding
3.3v and not 5v tolerant  (at least not said in the controller chip datasheet).
Library fixes
replace <spi.h> with <SPI.h>
replace <arduino.h> with <Arduino.h>
Hook up (Uno/Nano)
BUSY <-> D7 (INPUT)
 RST   <-> D8 (OUTPUT)
 DC    <-> D9 (OUTPUT)
 CS     <-> D10 (OUTPUT) 
 SPI (2 MHz):
     CS   <-> D10 (SS)
     DIN  <-> D11 (MOSI)
     CLK <-> D13 (SCLK)
Surprises
The native screen orientaion is rotated (and upside down?):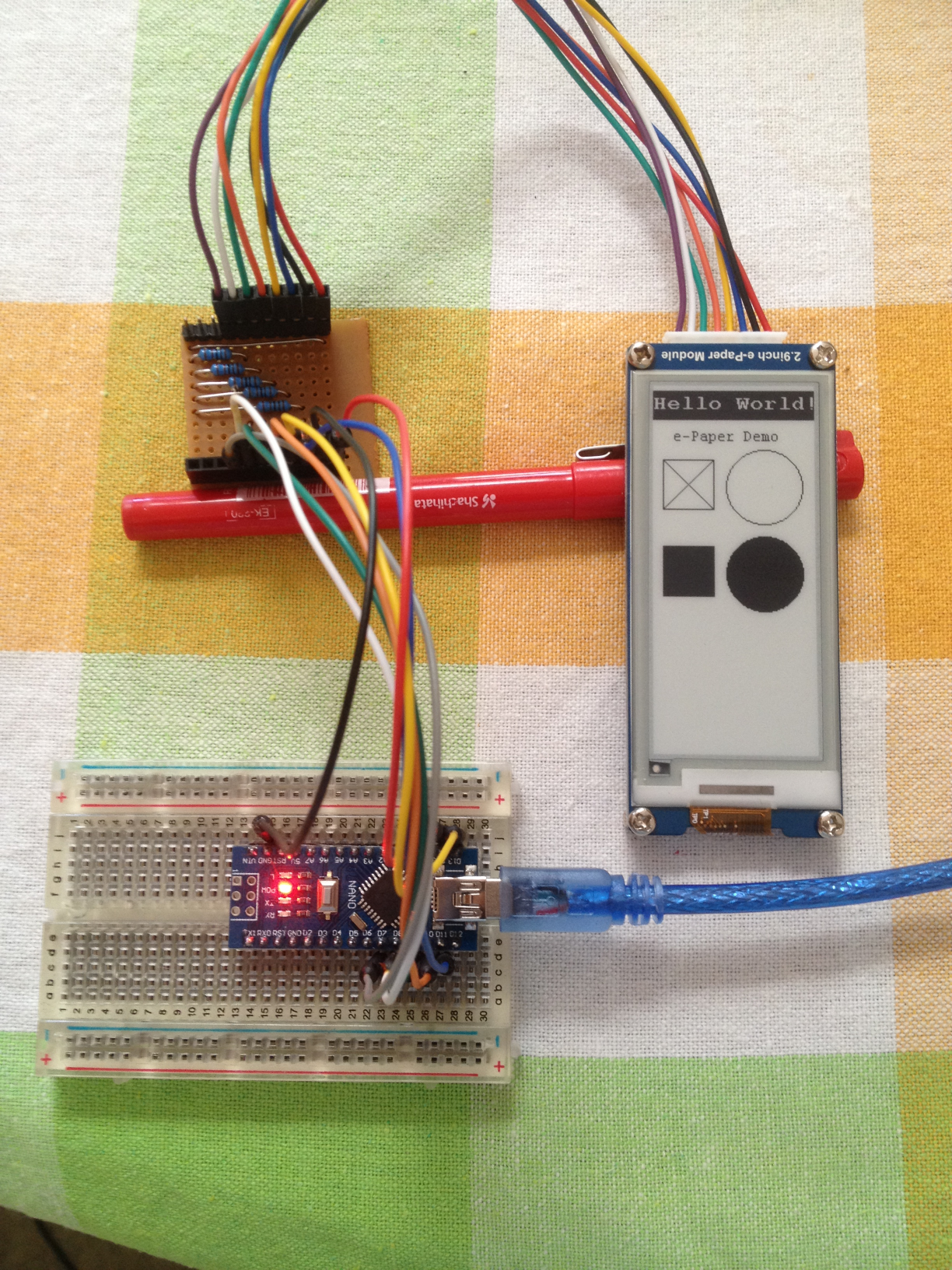 Interfacing a 5v systm to a 3.3v system
There are a number of ways of interfacing a 5v system with a 3.3v system. In my case I used a signal diode (2n4148) and a 1k resistor (you could experiment with higher the resistor values to reduce power consumption.):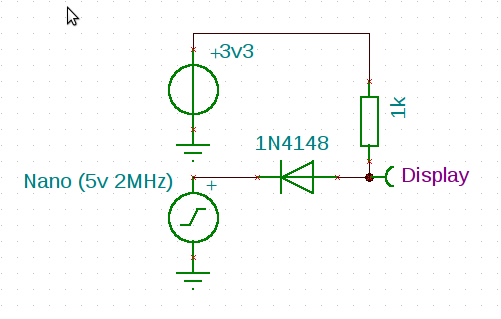 Here is the interface board:
Work to do
Although the demo once fixed up works nicely, the library needs simple some commands like that in the LCD library, like:
lcd.setCursor(), and
lcd.print()
However, I do think the rotated native orientation has merit for small displays.
Pretty happy with this display over all.
Magic