The new Pi camera showed up.  I was able to spin the lens with just my fingernails.  So.... yeah.
Everything fits.  The pocket for the Pi camera was perfect, cable snap clearance was perfect, cable length was perfect, screw holes were perfect, etc.  It sure helps to have detailed specifications.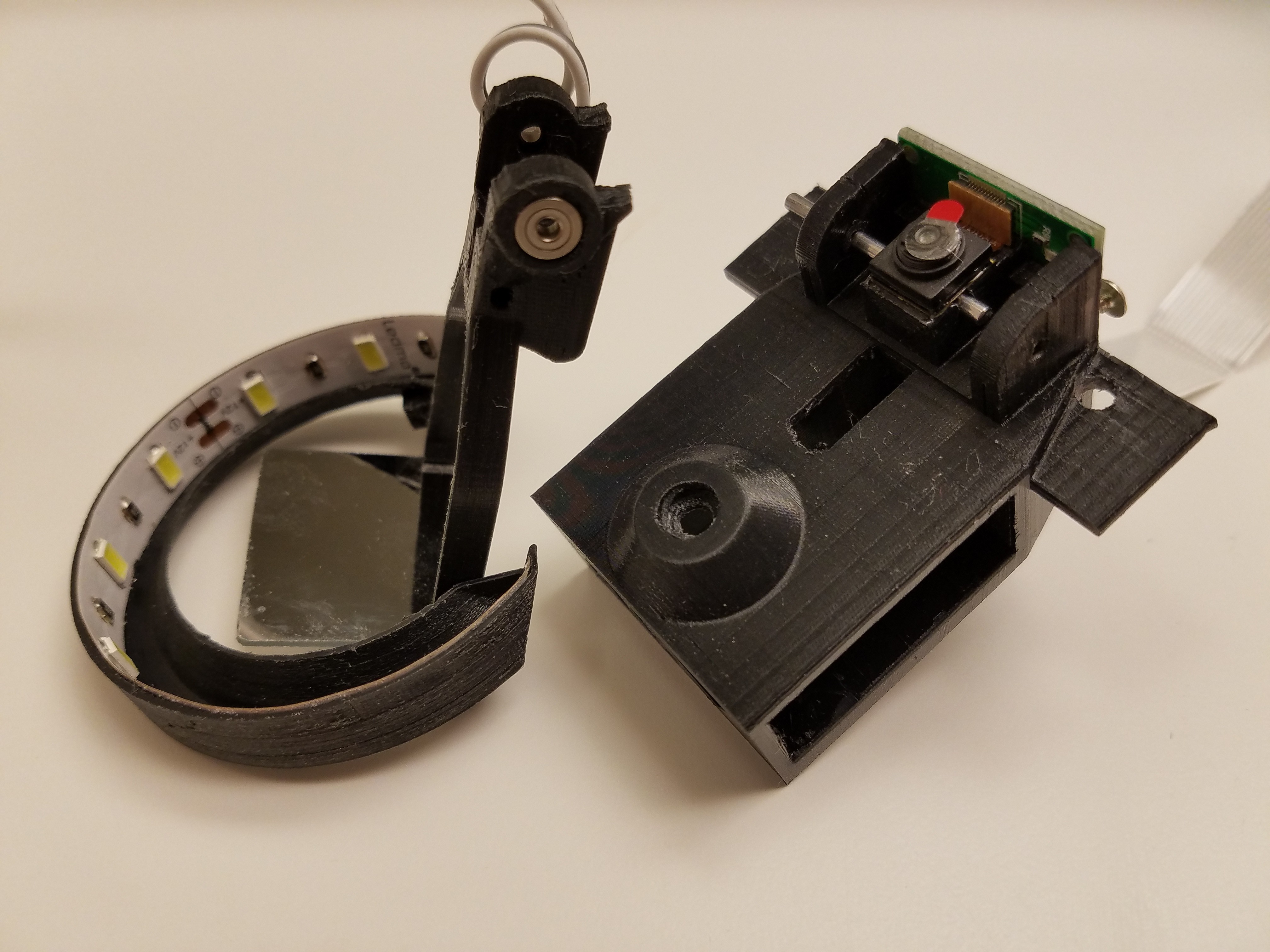 The bearings got moved to fit in the mirror arm and turned out great.  The full length hinge pin passes just under the camera and is a lot easier to remove than the two half pins.  I also built two washers into the hinge now which serves to keep the bearings under preload with zero tuning required.
Everything is silky smooth and has zero play.  I'm a happy camper.
I need to make a new first mirror as I changed the optics slightly to accommodate the wider Pi camera base.  It's a little bigger.
Still have to design/print the strip light baffles.  Think really thin, white PLA boxes.  They will snap on the black tabs of the body, or so goes the theory.