I'm happy to say that the analog.io web application has been successfully deployed to our servers at Digital Ocean! The site also uses ssl encryption for some added security.
The web application is developed using multiple web technologies, at the base Postgres is used as the database and a Ruby on Rails backend connects to this database. When users are not logged into the site, all pages are served directly from rails however once you create an account and log in, a AngularJS fronted is run directly in the browser and makes JSON REST API called to the backend.
Using AngularJS has a lot of advantages, it really gives a responsive feel to the website and the framework takes care of many of the low level actions that an application requires. Things like button listeners, messaging, data scoping, API management even rendering the HTML templates for the site. This not only improves user experience but also reduces overhead on the server so that more people can be served by less hardware.
The basic functionality is that when the user logs in, they are greeted with this screen: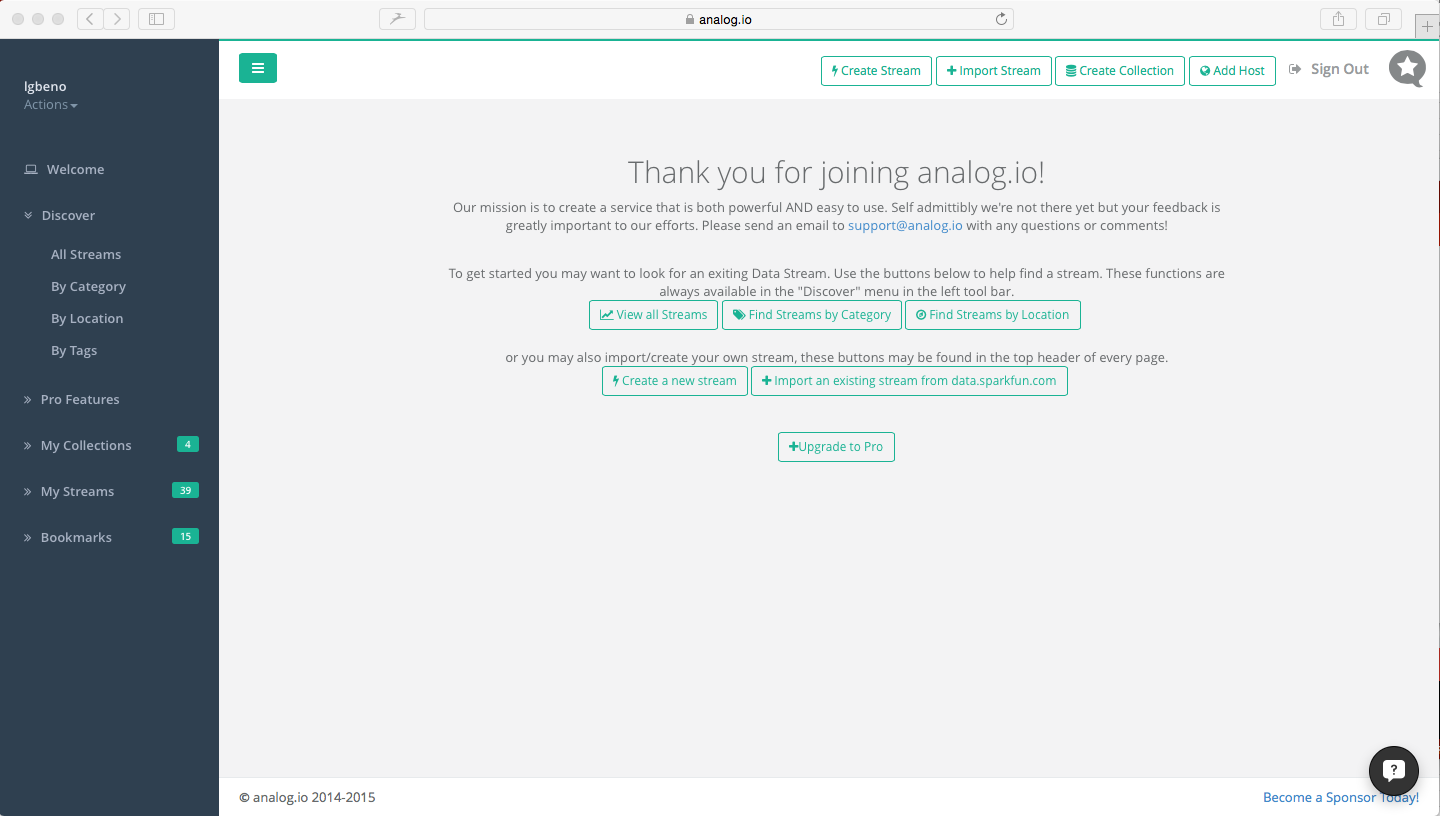 Then if you have an existing data.sparkfun.com stream, you can import it into the tool by clicking "Import Stream" and then entering the public key from Sparkfun. After clicking OK, analog.io will automatically.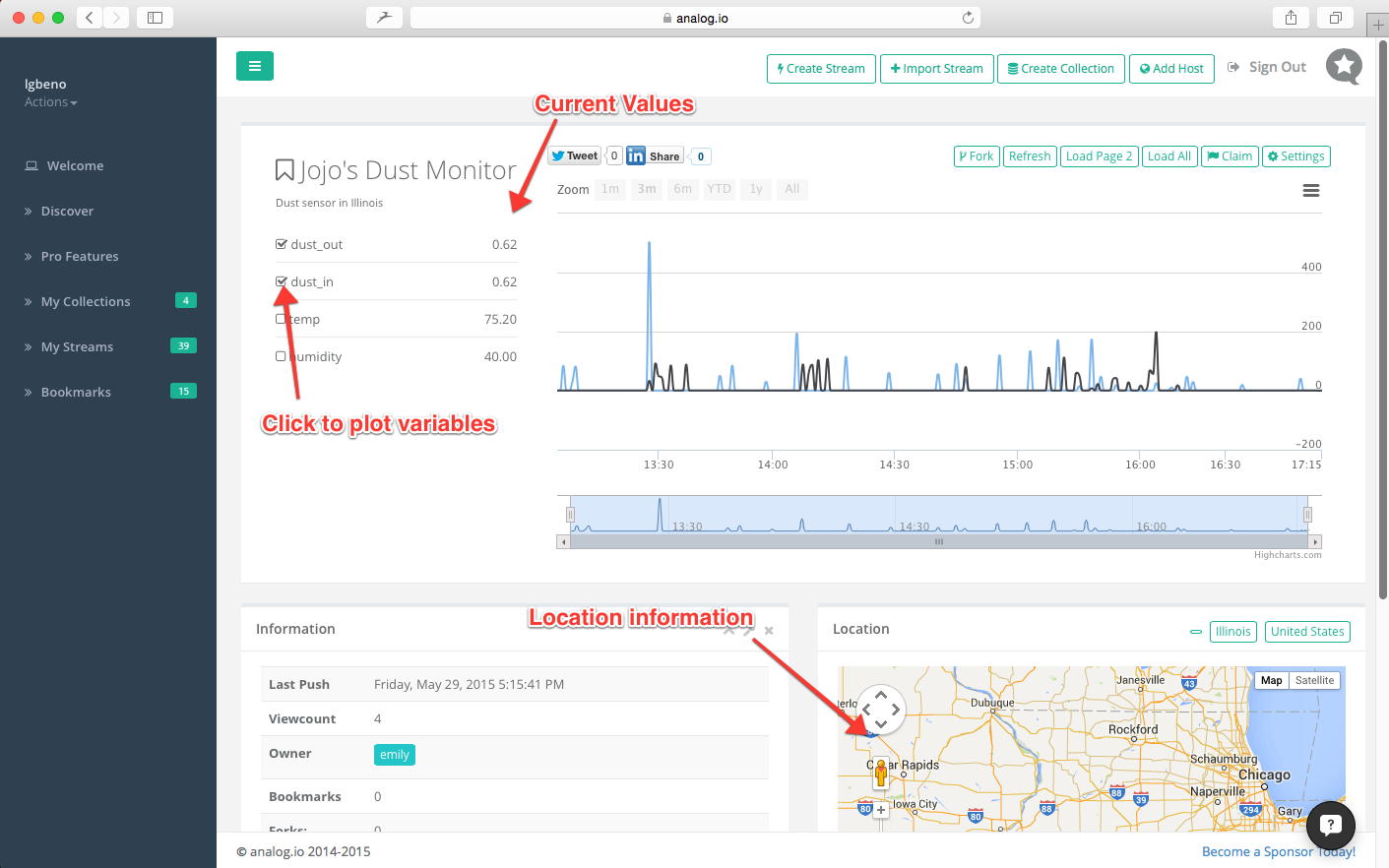 Besides importing streams, analog.io also allows you to look for other peoples data streams. It is also location aware so it can show where various streams are located using google maps. Here are are all of the streams created by analog.io users in the US:
You may also search by category, for example, there are over 16 streams at analog.io that are currently measuring temperature: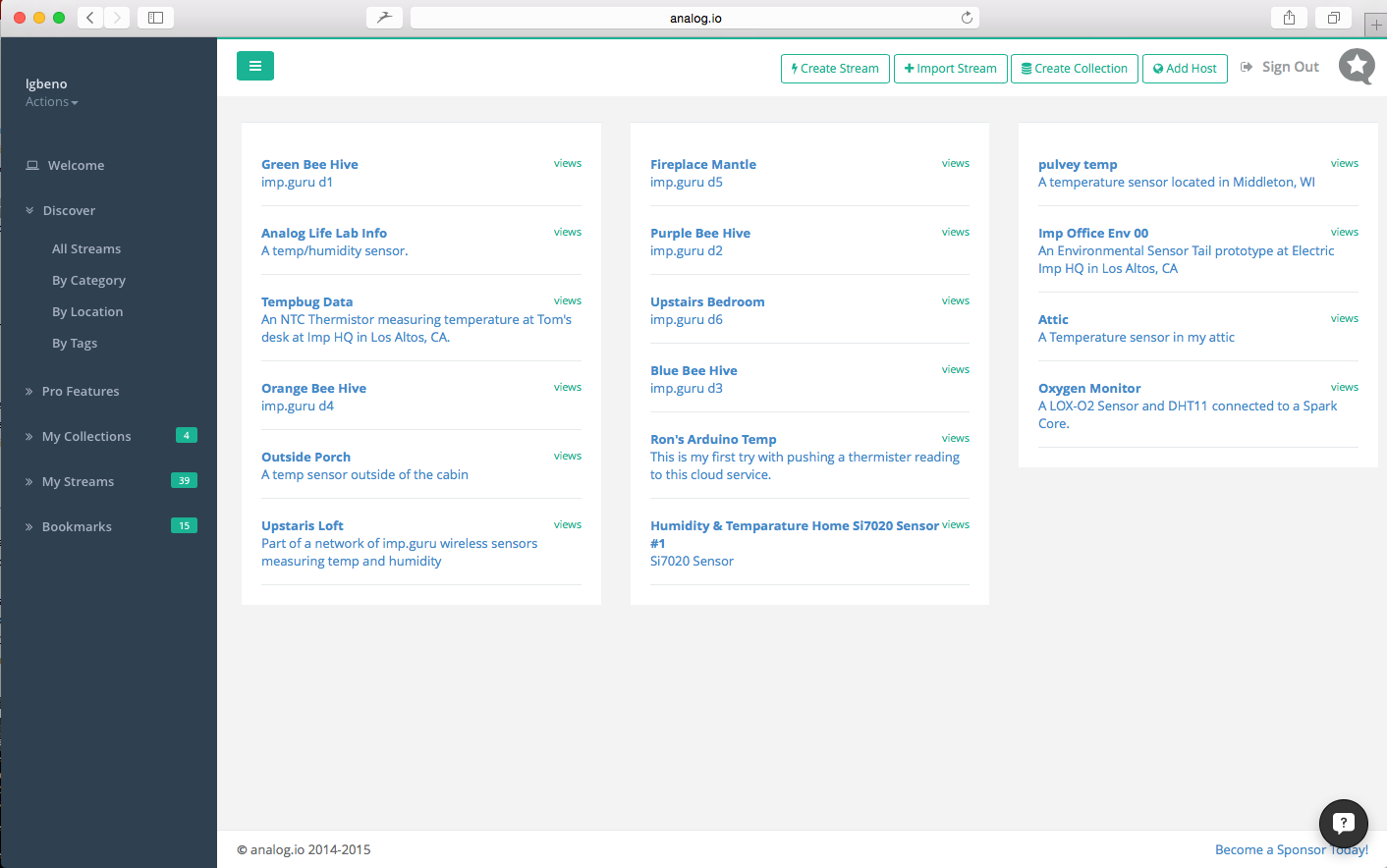 That should be enough for the first update but there are plenty more features as well. Right now there are 308 people who have signed up for analog.io accounts and the number grows each day. There is also data from 25 countries!