One of my main sources of inspiration for creating IoT projects is to simply look at all of the various sensors that are out there and dream up uses for them. There are so many great places to purchase them including Sparkfun, Adafruit, Tindie and eBay. The best part is that they are very inexpensive, usually for less than the cost of a cup of coffee you can buy one or two.
What I have been doing lately is finding a seller on eBay with a broad range of sensors and put together a fairly large order with various sensors that I find interesting and useful. In this project log, I'm listing out some of the sensors that I've recently purchased and a short blurb on what I was thinking about doing with them. As time goes on, each sensor that I build out will become a project update.
K-Type Thermocouple with MAX6675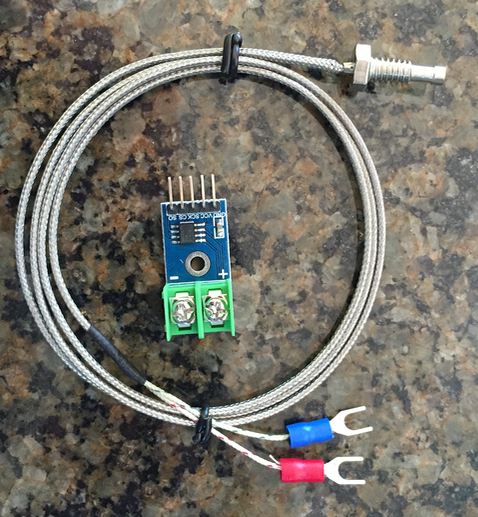 With the heating season quickly approaching, I've been curious to measure the output temperature of a High Efficiency Fire place. My plan would be to convert this to a Wireless Thermocouple and take some measurements.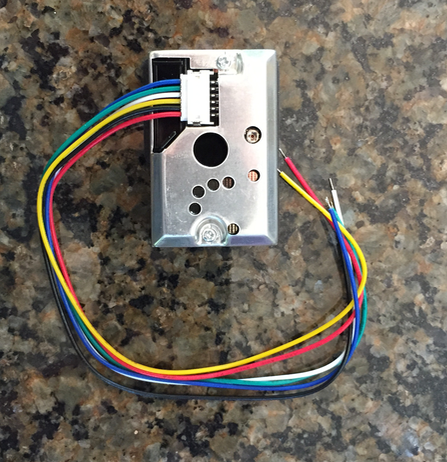 In line with Air quality measurements, I just think that the concept of measuring dust would be pretty cool. Maybe I could measure the dust moving through a HVAC vent. I don't know, this one is a little more out of left field.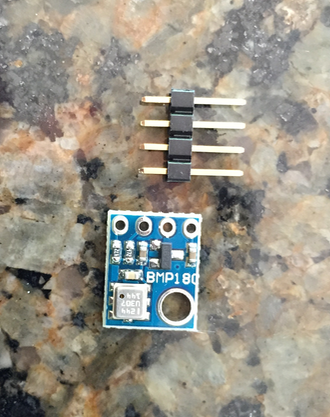 Pressure seems like a natural addition to my Temp & Humidity instrumentation. Also from time to time I've attempted to brew various types of beer and cider. I'm curious to know if the fermentation process could be measured. My theory is that with a typical Airlock, the pressure internal to the fermentation vessel oscillates as gas is released. By detecting the frequency of this oscillation, I may be able to learn something about the fermentation process.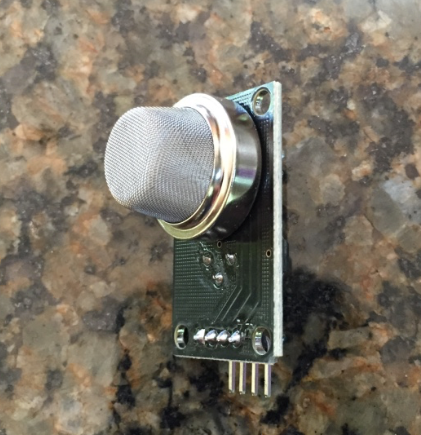 In general I'm curious about air quality, particularly the CO2 content in air. At the gym where I work out there is a large room with turf and high ceilings, then there is the weight room. Usually I find it more difficult to catch my breath in the weight room. I'm curious if it is a matter of air temperature or air quality.
Waterproof DS18b20 1-Wire Temperature Sensor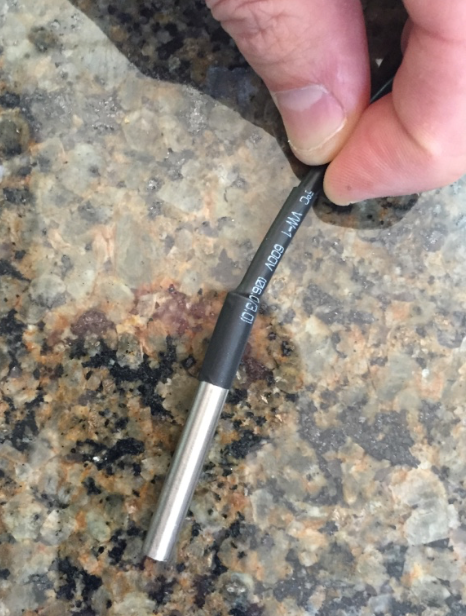 Like I mentioned, fall is starting to set in here in Wisconsin, I would like to use one of these Waterproof Temp sensors to monitor the Lake temperature and watch it move towards freezing and thaw this winter.
100A Current Transformer Clamp
Home power monitoring has been something that I've wanted to do for some time now. With this current transformer I think that it would be pretty straight forward to do exactly this.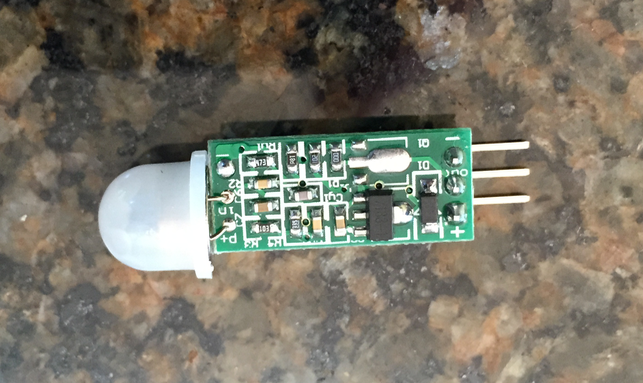 The though of a wireless motion detector is intriguing for me. Particularly, I would like to devise a system of wireless PIR sensors to detect pesky Deer that have been easting my Hosta plants around my house.
Ahh last but certainly not least, I purchased this sound pressure meter for a very special project that I'd like to do on Thanks giving. I'm going to attempt to live stream the sound pressure level inside Lambeau Field during the Packers vs Bears Football game.