Nathan and I have talked a few times about our Beekeeping rigs. He's a super nice guy and a pretty big fan of analog.io This evening I was checking Twitter only to find a very interesting Tweet: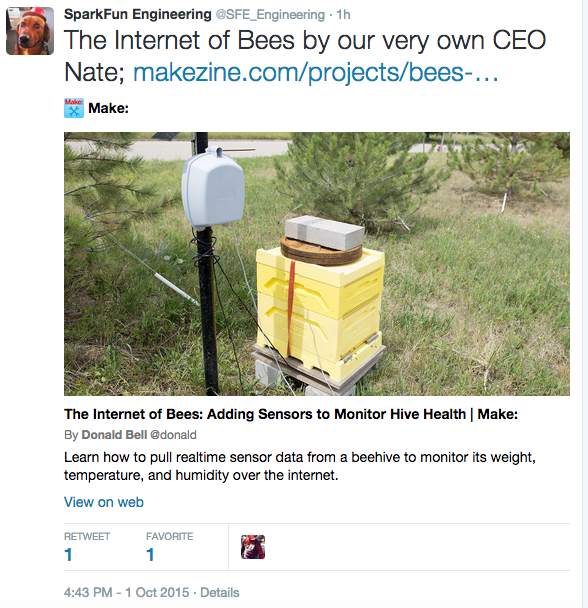 Nathan did an awesome writeup about his beehives, you can read about it here http://makezine.com/projects/bees-sensors-monitor-hive-health/
In the article he also discusses using analog.io to chart and analyze his data. This includes links to the data and plenty of pictures!
It's truly an honor and another example of analog.io being used to do something that matters!