Got the BMS hardware mostly sorted out over the past couple days. All the wiring to the batteries and contactors is complete. Still have to sort out the wiring for the charge port (LEDs, Proximity, and Pilot).

With the BMS CAN wiring complete I was finally able to get the BMS talking to the entire pack at once. Here's a quick screen capture of some of the distilled data from the Volt battery OEM BMS modules.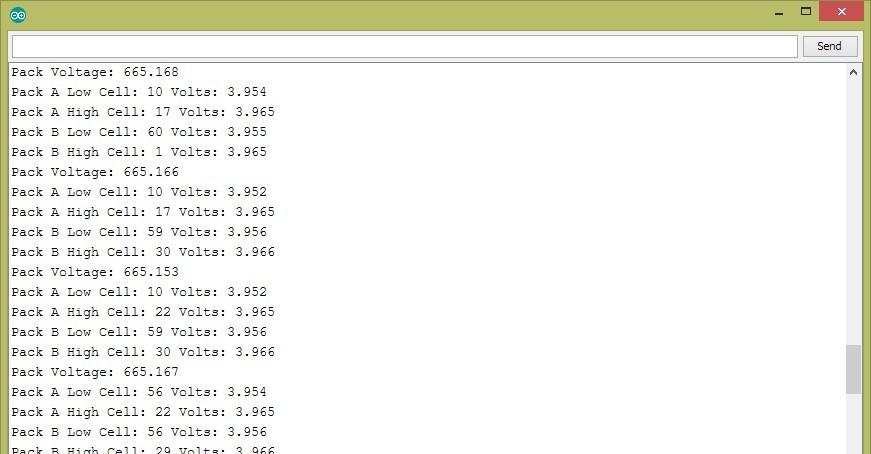 For packs from two different cars and sitting for 8 months (I balanced them back in September), the voltage difference between the highest and lowest cell is very tight. I'm quite pleased!
I made a quick video showing the BMS controlling the contactors, including precharge and welded contactor detection.

Not much to see other than the voltage coming up. Most of the interesting stuff can be heard.
During the closing sequence, there are 5 clicks. They are (in order):
Battery negative contactor closing
Battery pack split contactor closing
Precharge relay closing
Battery positive contactor closing
Precharge relay opening.
During discharge, you can hear 3 clicks:
Battery positive contactor opening
(Delay while it waits for voltage to drop, showing it actually opened and isn't welded)
Battery negative contactor opening
Battery pack split contactor opening
The pack split contactor separates the rear battery pack from the front to keep voltages in the battery box at a lower level while sitting idle. When closed, it places both packs in series.
Once that was sorted out, I put the battery cover on and am ready to finish wiring in the inverter. That should take a handful of hours, after which I may be ready to do the first spin of the motors in the car and on the actual battery pack!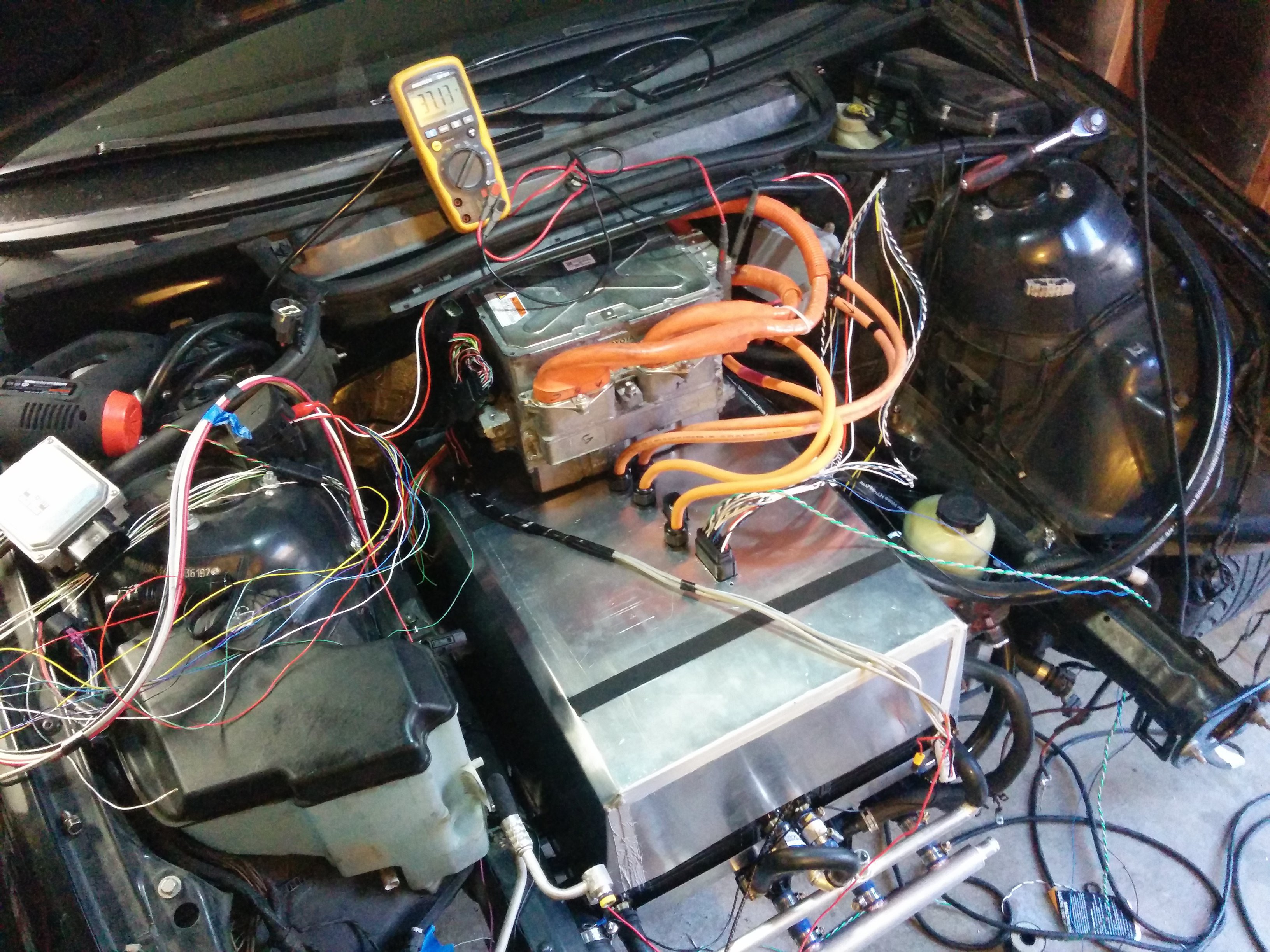 It's starting to feel like it's getting close now!