The stem mount that Garmin includes with their Edge cycling computers isn't the greatest. Their mounting system features a quarter-turn automatic retention system which is easy to operate, but the plastic mount itself is somewhat oversize and appears loose when riding. The shape of the mount and some o-rings attempt to provide a universal fit, but in reality the computer just bounces and slides around while riding the bike.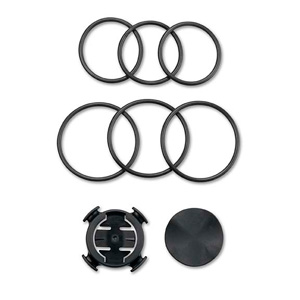 Aftermarket mounts are available for purchase online, but most are expensive and bulky. Some folks have released designs for 3D printed replacement mounts, but these tend to function poorly due to the complexity and overhanging features of the quarter-turn system. 
I decided to solve all of these issues by designing a 3D printable, lightweight stem mount that can be fully customized to specifically fit any bicycle while retaining a low cost and a high level of durability and functionality. 
Wait, I thought you said the 3D printed mounts don't work?

Yes, the models currently available online don't work at all - when 3D printed, the key retaining features are compromised and don't flex as required. Extruded filament also tends to droop which compromises key dimensional features. The two primary areas of concern are shown in red below.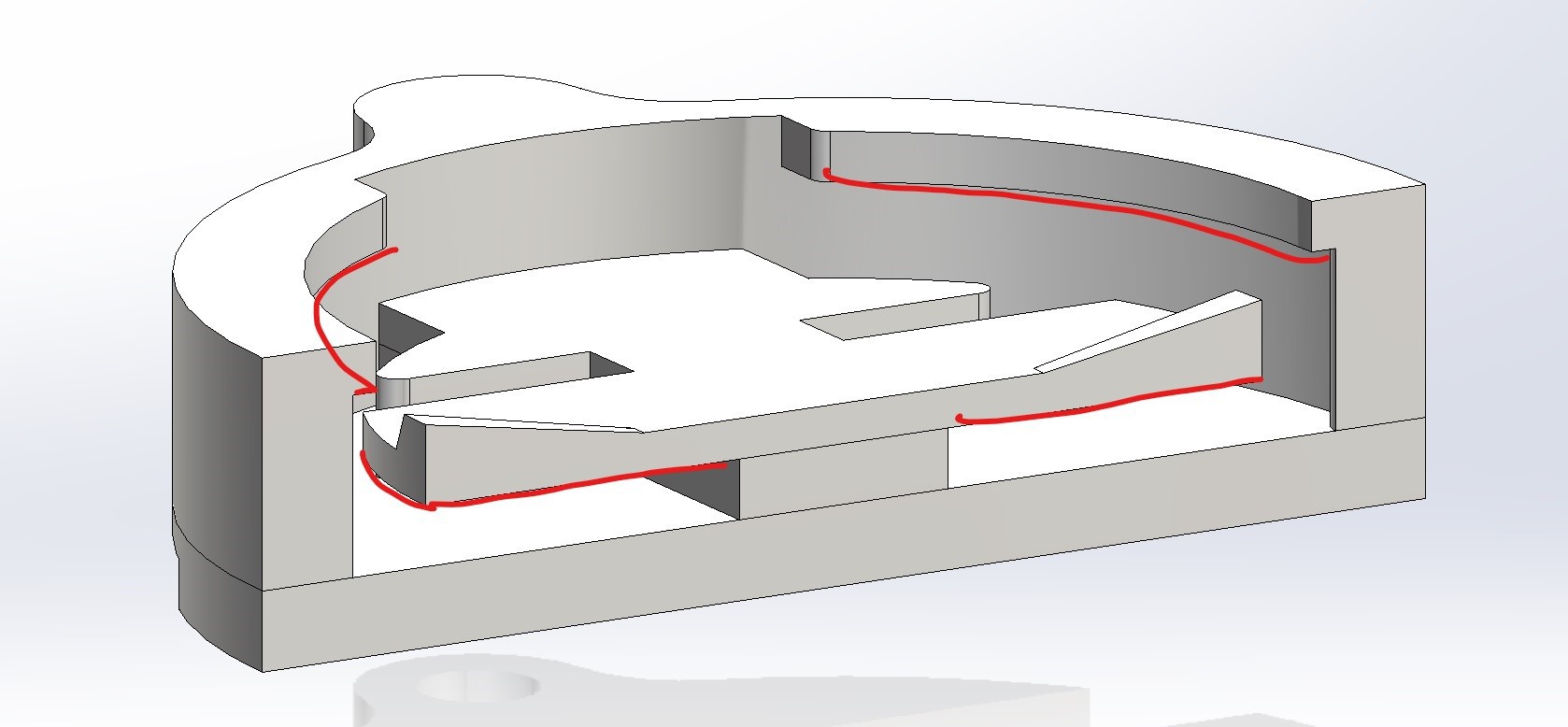 Okay, so how does the improved design solve this?
By designing with a focus on additive manufacturing (a.k.a. avoiding unnecessary overhanging features), I was able to separate a mount that is usually one injection molded piece into five separate components which interlock to form a dynamic assembly.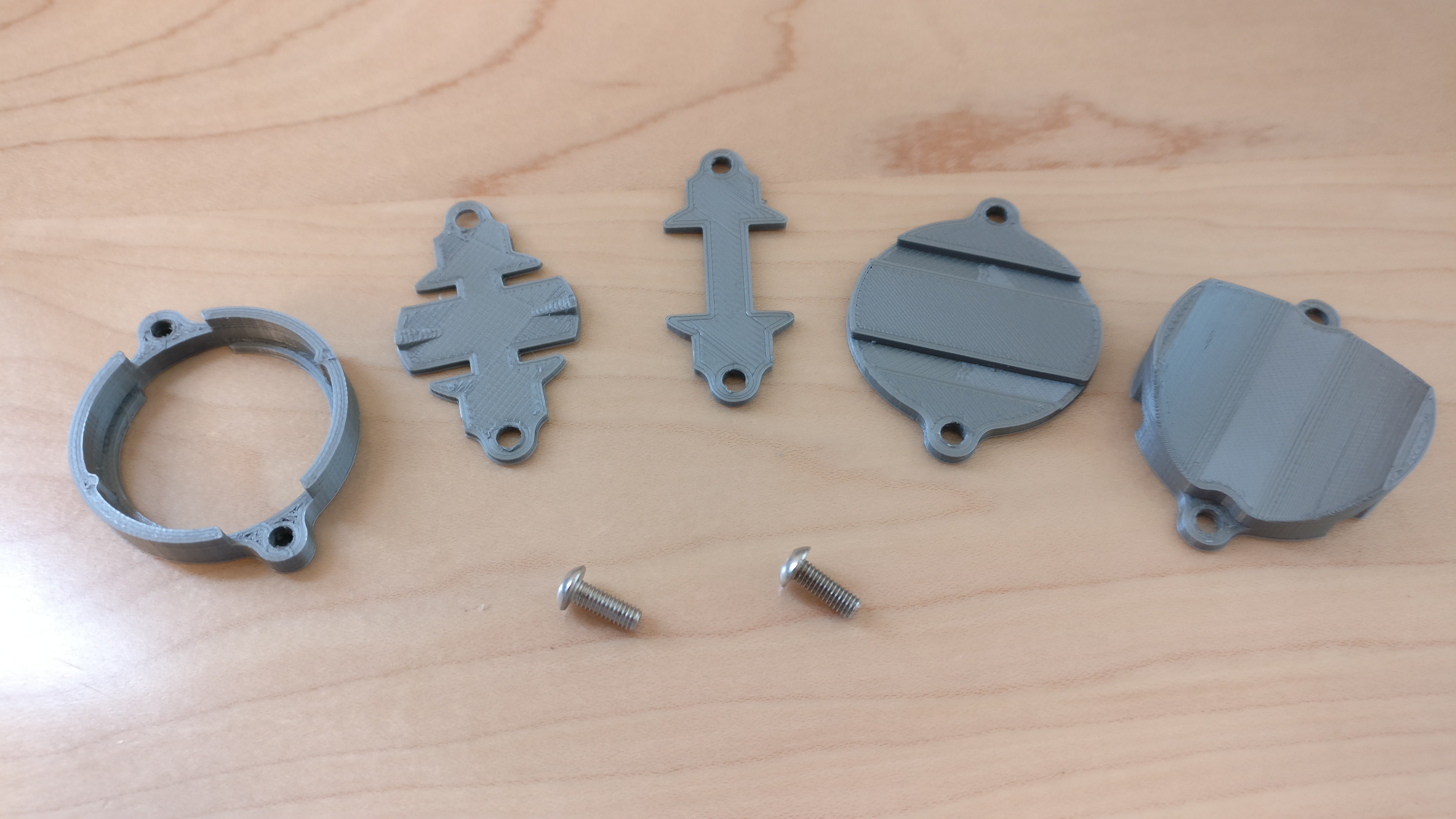 When printed on a simple FDM printer, there are no longer any major overhangs to overcome. Each component is printed in its most stable orientation, and inverted as necessary for assembly.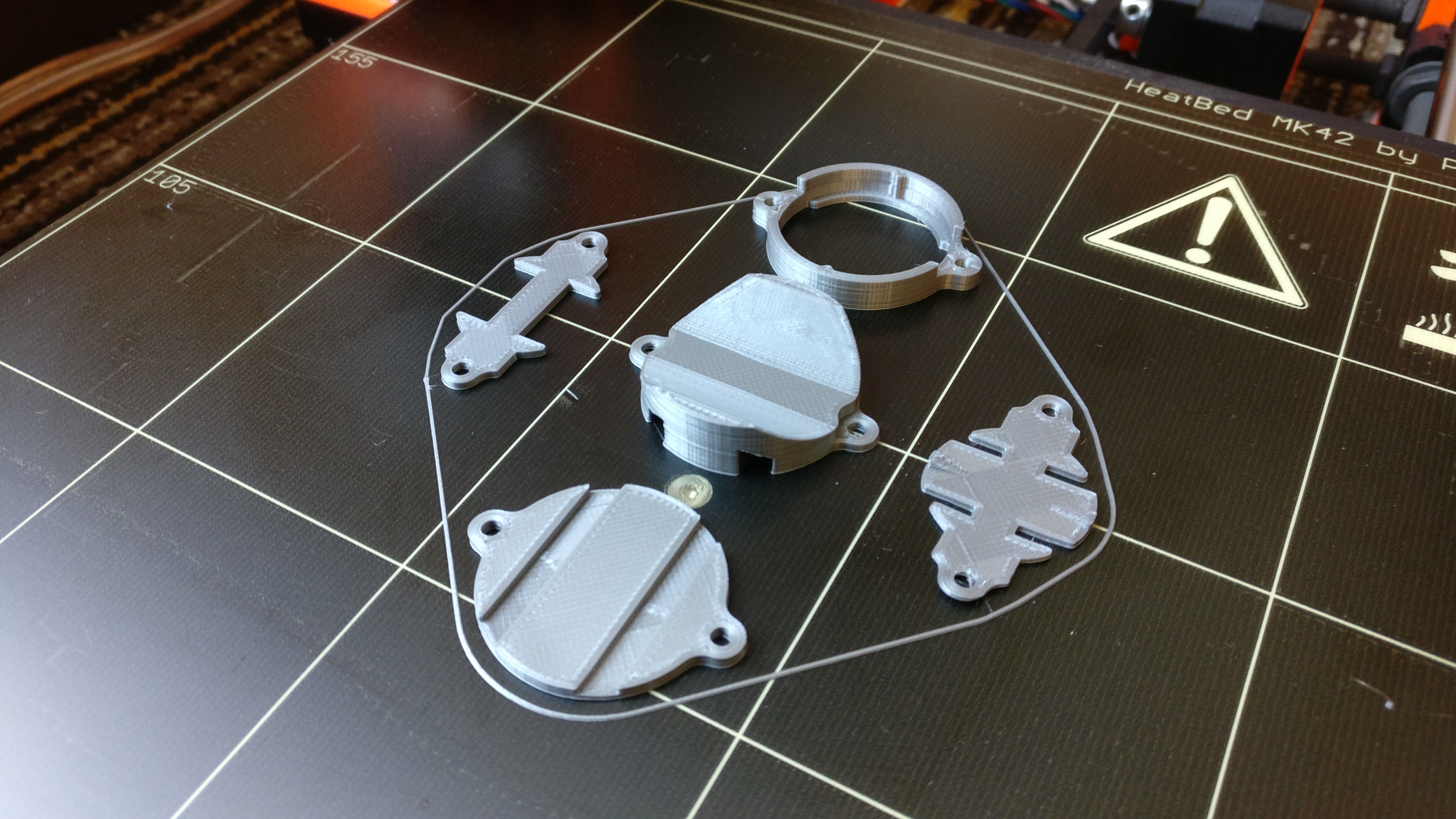 When fully assembled, the separate components are aligned and fastened with two M3 bolts. Additional tabs are used to align the retention features within the top ring of the mount.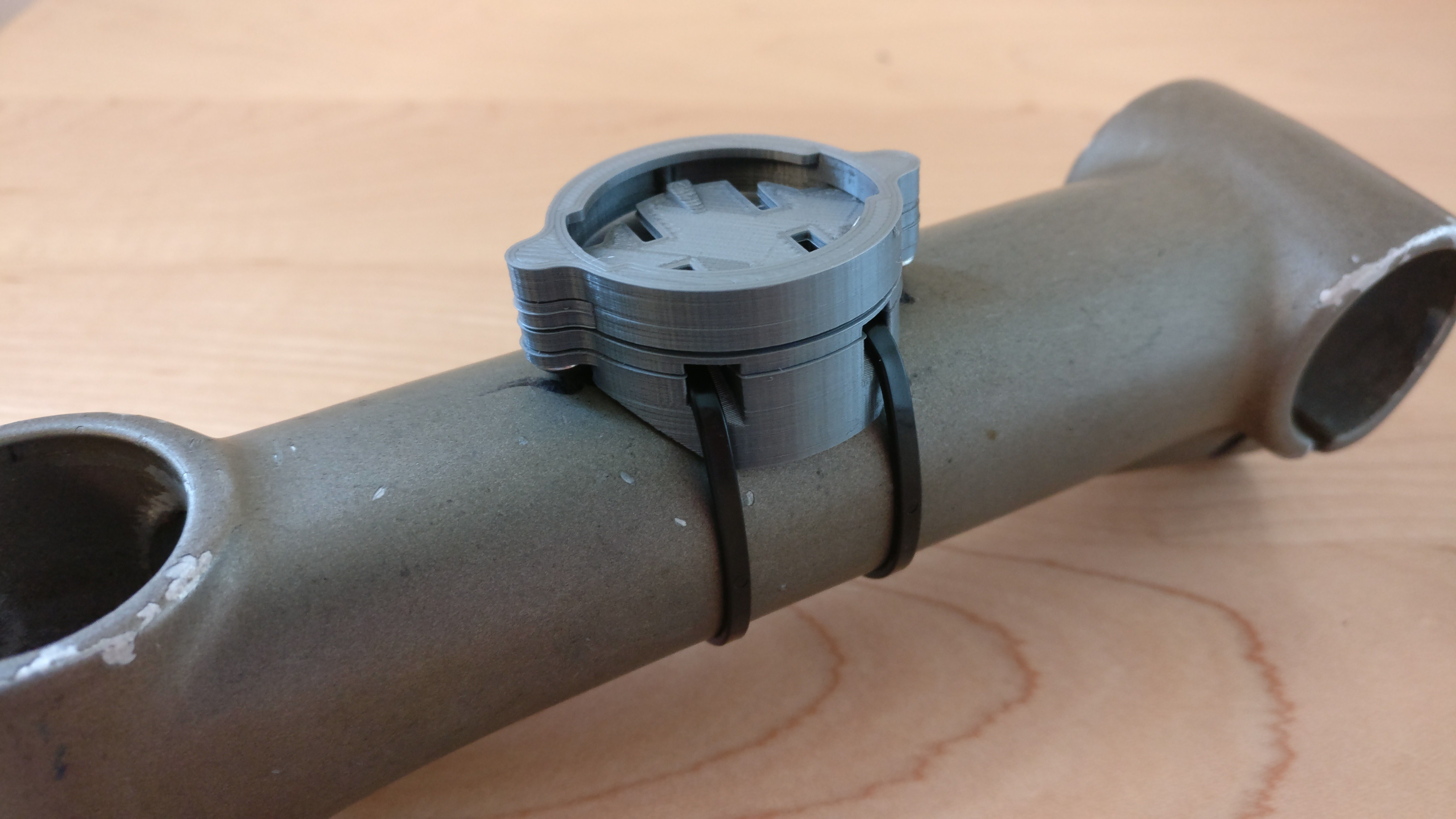 Why is there a gap between some of the components?

The gap is okay! This allows the top ring to deform slightly to lock onto the retention bumps on the computer (as shown with arrows below).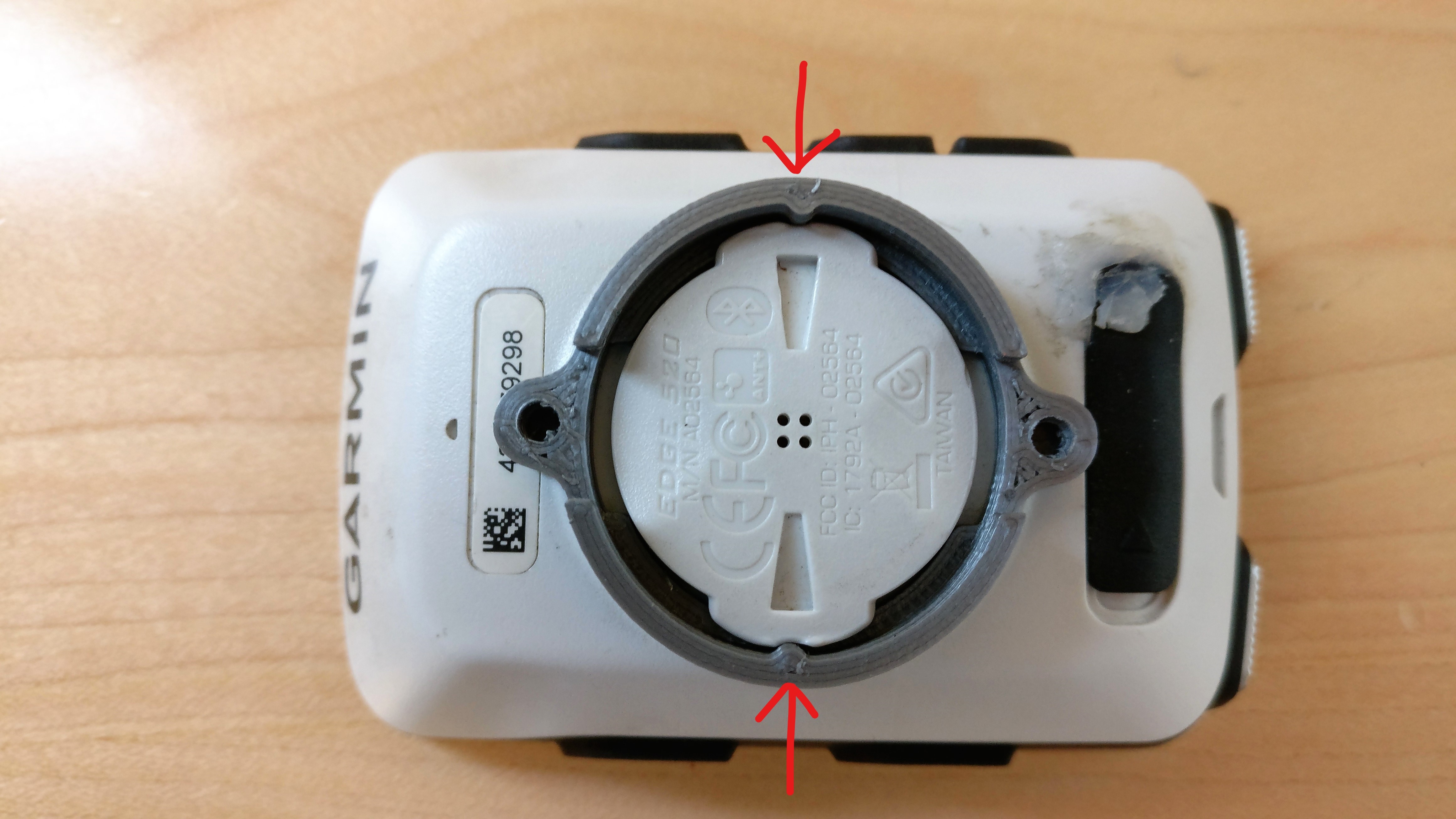 Can I customize this design to fit my bike?

Yes! Follow the instructions below to measure and update the model as necessary. A perfect fit is easiest f your bike's stem tube is symmetrical (i.e. square tube, with rounded edges).
---
The 3D printed improved design appears to work better than both the original mount and any similar model available to print online. This multi-component assembly securely holds the computer, but is easy to remove. The customized shape of the tube mount ensures that the computer won't rattle loose on rough terrain.

Testing the longevity of this design is the next step, but positive initial impressions from competitive riders suggest that it's a significant improvement over the current options available, as well as a functional replacement for the stock Garmin stem mount.