Received the custom PCB's from OSH Park and they seem fantastic! The plan is to assemble a couple more prototypes and make sure the PCB version works as well as the breadboard ones. I don't anticipate any issues but will see if Mr. Murphy has found a way in...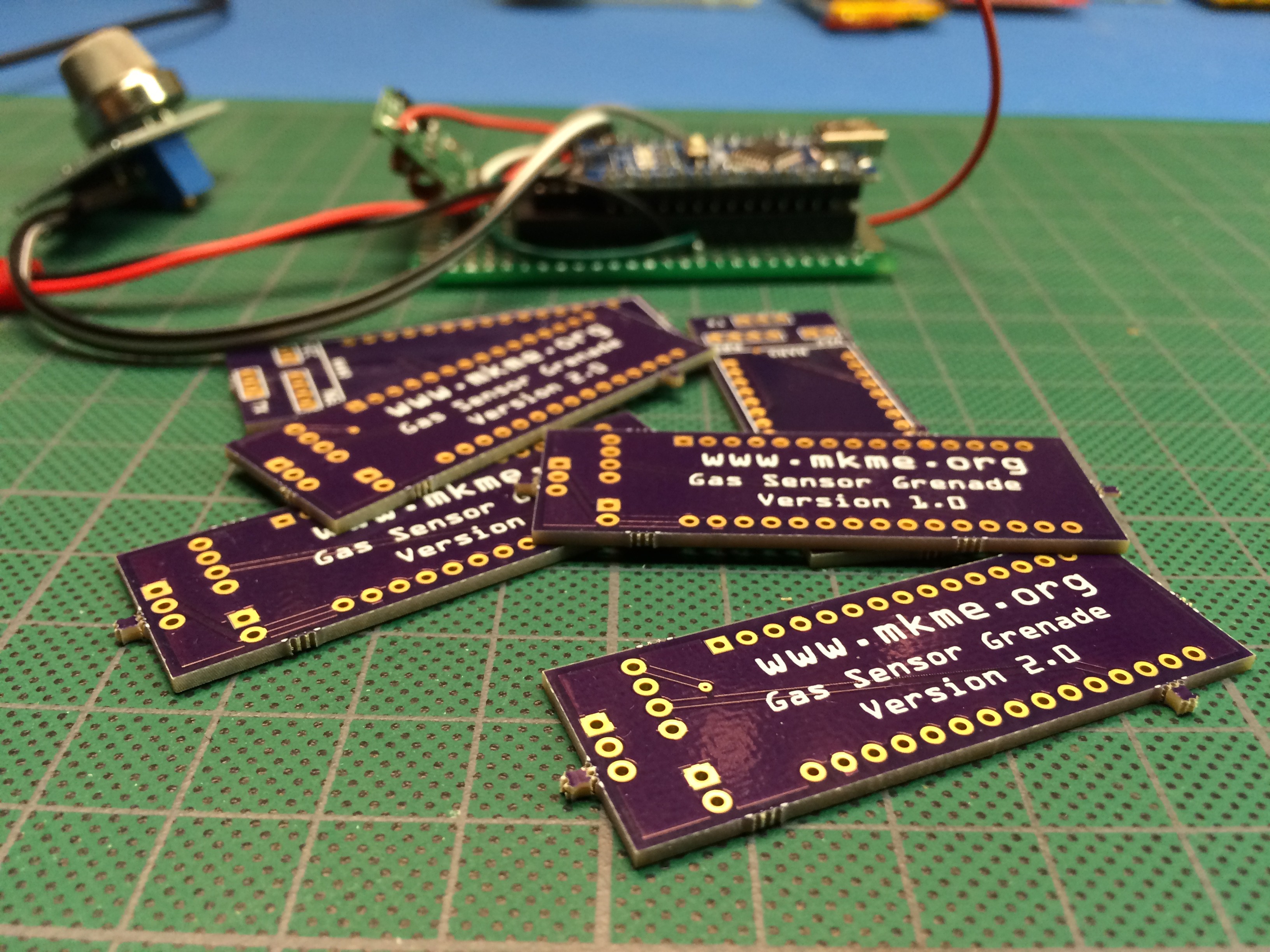 I am still hunting for a higher quality sensor or a sensor suite as the MQ2 isn't the best choice for the longer term. Adding more gasses such as basic O2 would make this unit truly a beast. With the basics already done- these would be simple mod's. Will also add more LED lighting to make it easier to retrieve in the dark.
So far it works as inteneded and can't wait to see some other people take the design forward in the open source community.
Cheers