So we won a OSHPARK voucher. Thank you Hackaday and OSHPARK! I guess there is quite a bit of lead time, so now I put together a circuit for an I/O shield for the Carambola2, most importantly with a breakout for the inAir9 RF module.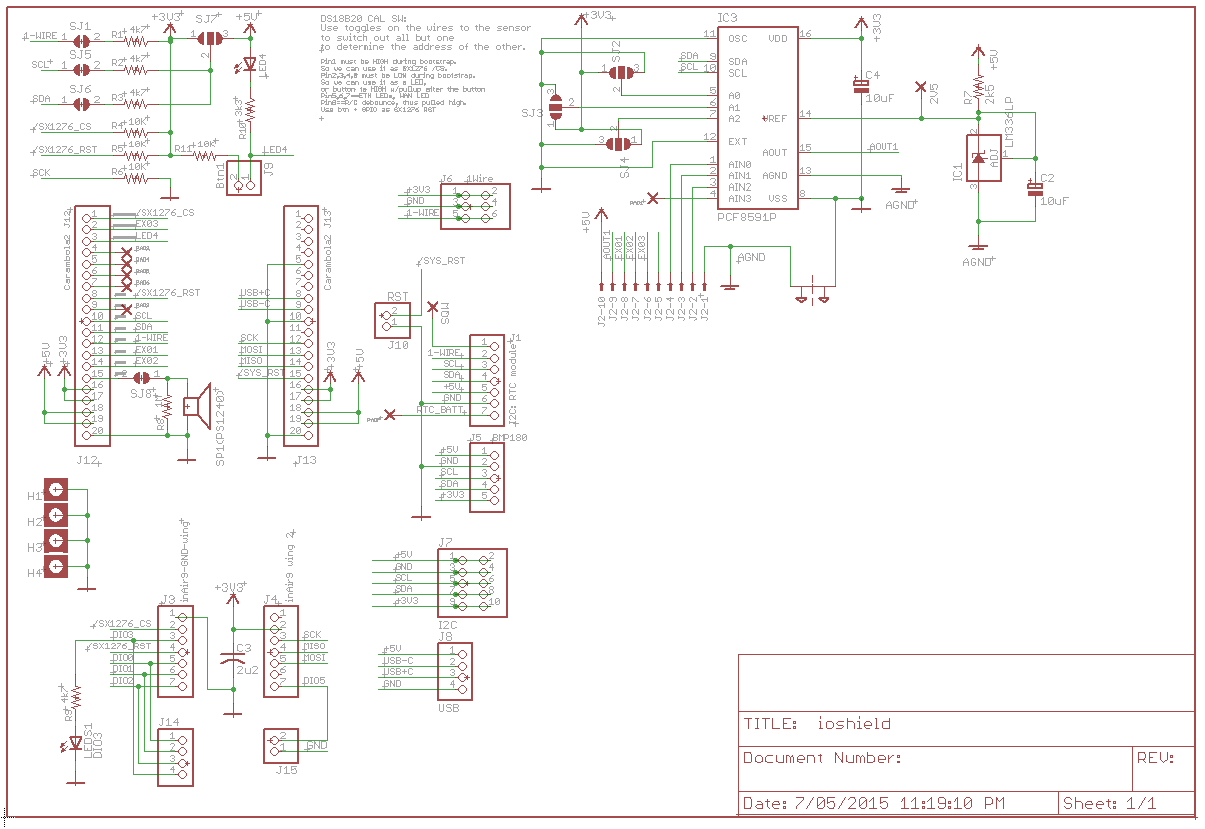 I have actually made it quite generic to allow flexibility. It has specific connections for an i2c RTC module and a BMP180 barometer I already have, 1-wire connectors, and expansion for more i2c things and GPIO, and an onboard PCF i2c ADC. Because I might want to swap things around I have made pullups and i2c addressing configurable
The PCB is still a work in progress, its not finished yet...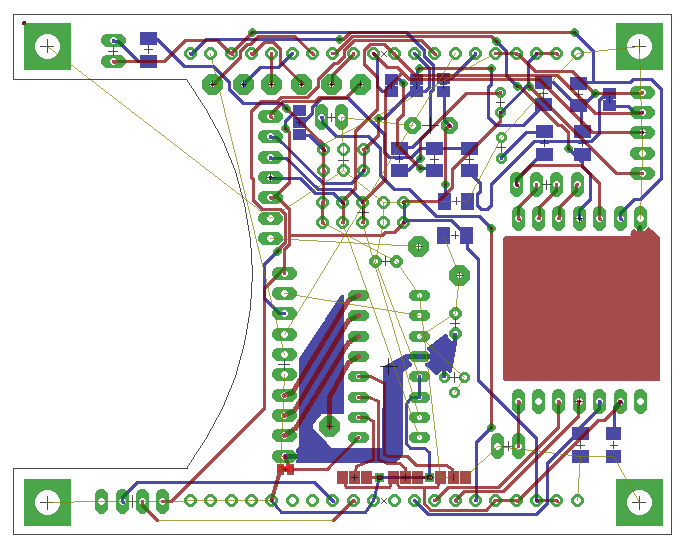 This will be fine for the farm station, but the other end I am still thinking over the design.
I really want to have an embedded Linux module in the fence post sensor for power and flexibility, but I think something like, say, a Teensy LC would be useful to slave off all the sensor readings to...