This concept departs from the "store pills and dispense them one at a time" theme. Instead, doses (one or more pills) are held in individual containers. By making a rotating carousel of fins, and clever top/bottom plates, a high-density cascading system can be created.
Unfortunately, the system can only be indexed one way, so if the system is filled half way (and then dispenses) the system will have to empty it's entire inventory before more pills can be added (or else there will be a pill gap).
To facilitate multiple pill types, more systems will have to be added (possibly in a carousal). Below are some renderings of what that would look like.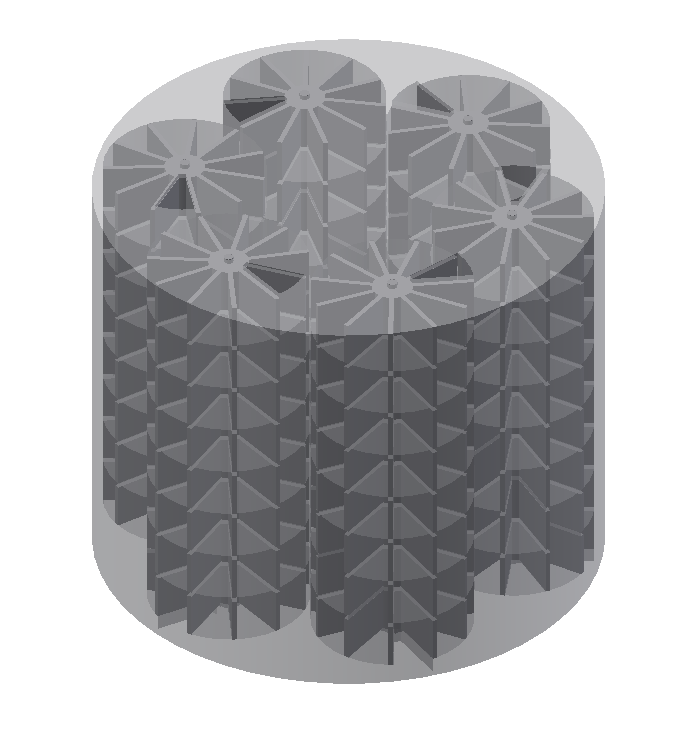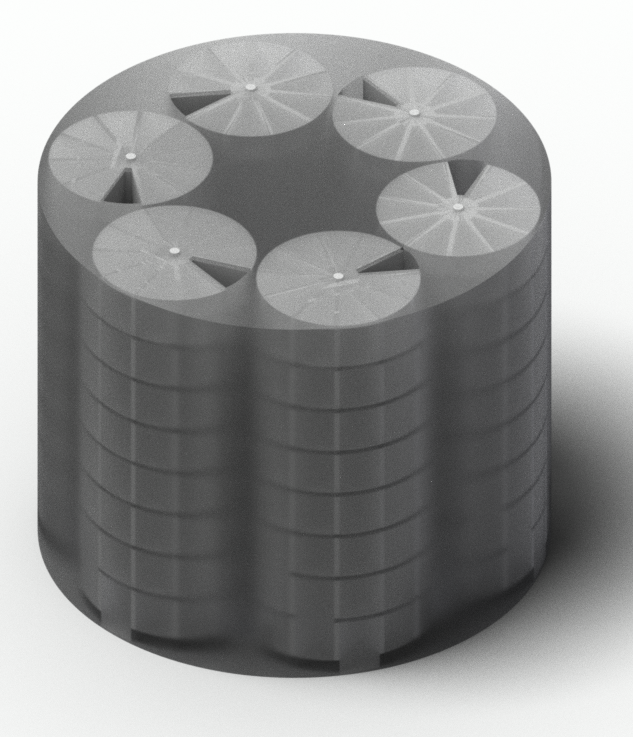 Pros:
High density storage
Easy to dispense
Cons:
Possibly hard to clean
Hard to combine multiple systems
Things that aren't quite figured out yet:
Combining multiple systems
Loading
Dispensing efficiently
Adding a collection spot