Got it all hooked up with test strips: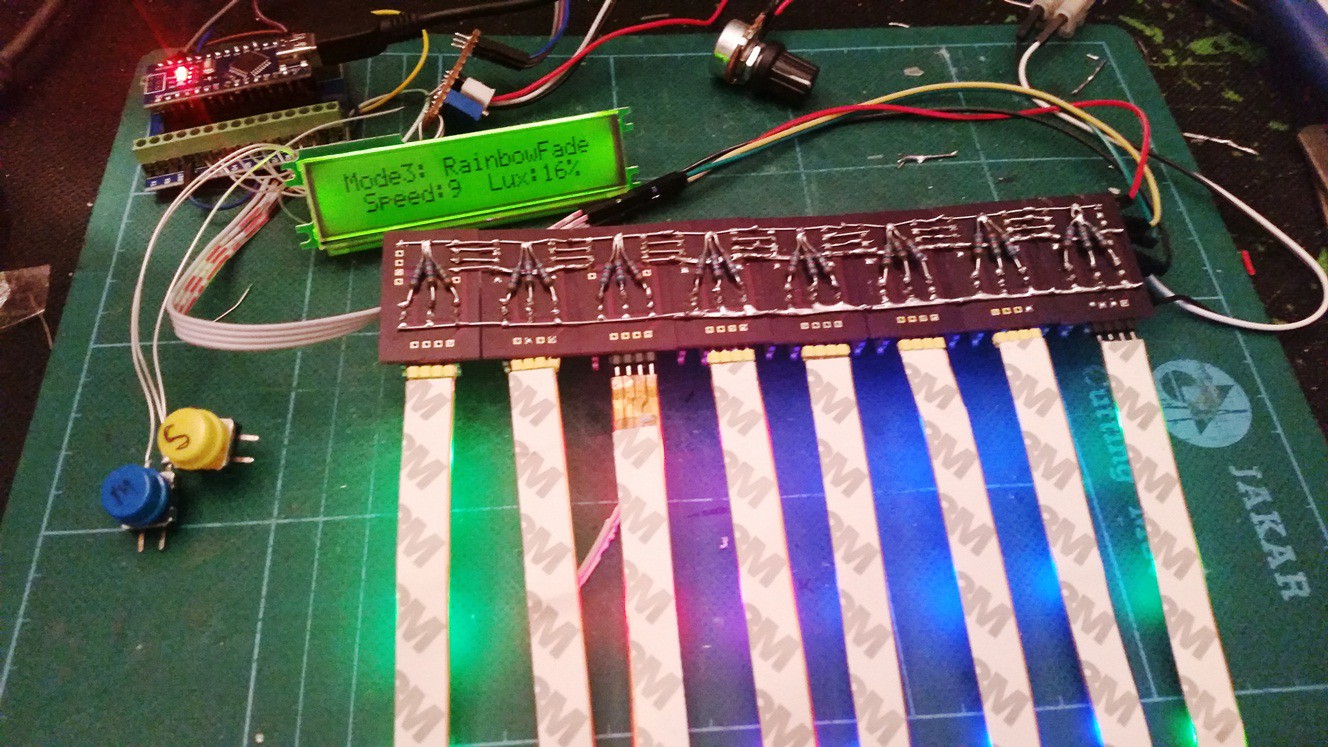 here we see Mode and Speed/Colour buttons, the screen, brightness knob, all 8 control boards hooked up to small 12v LED strips
as i forgot to put in the pullup resistors on the first version of the board, these have them on the back, along with the (somewhat bodged) power rails, from top down, 5V, data and clock, 12V then the lower one is GND.
view of the top:
again at about 16% brightness to allow a photo to be taken, its much brighter when on full!
close up of the LCD and arduino nano: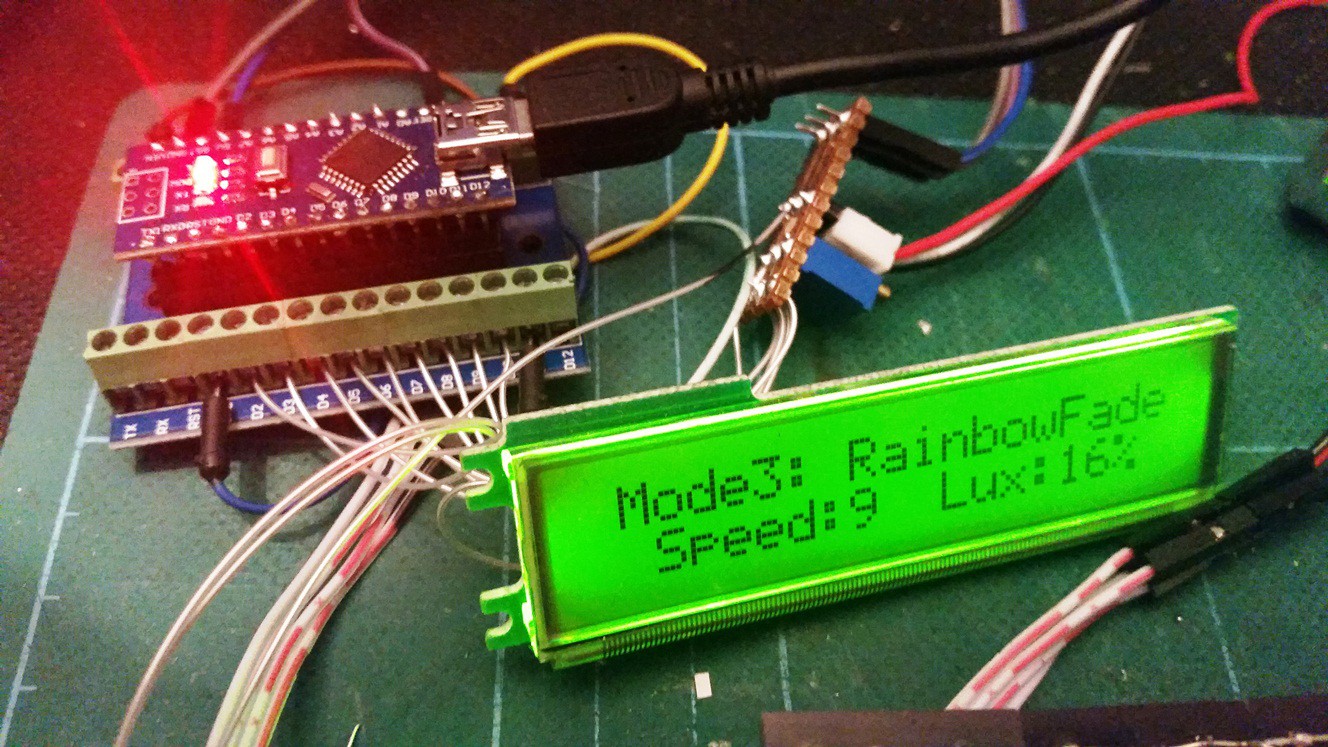 currently the backlight only comes on when below about 20% brightness (assuming it would be dark when wanting it dimmer) but think i will put it on all the time.