New enclosure made from a project box.
---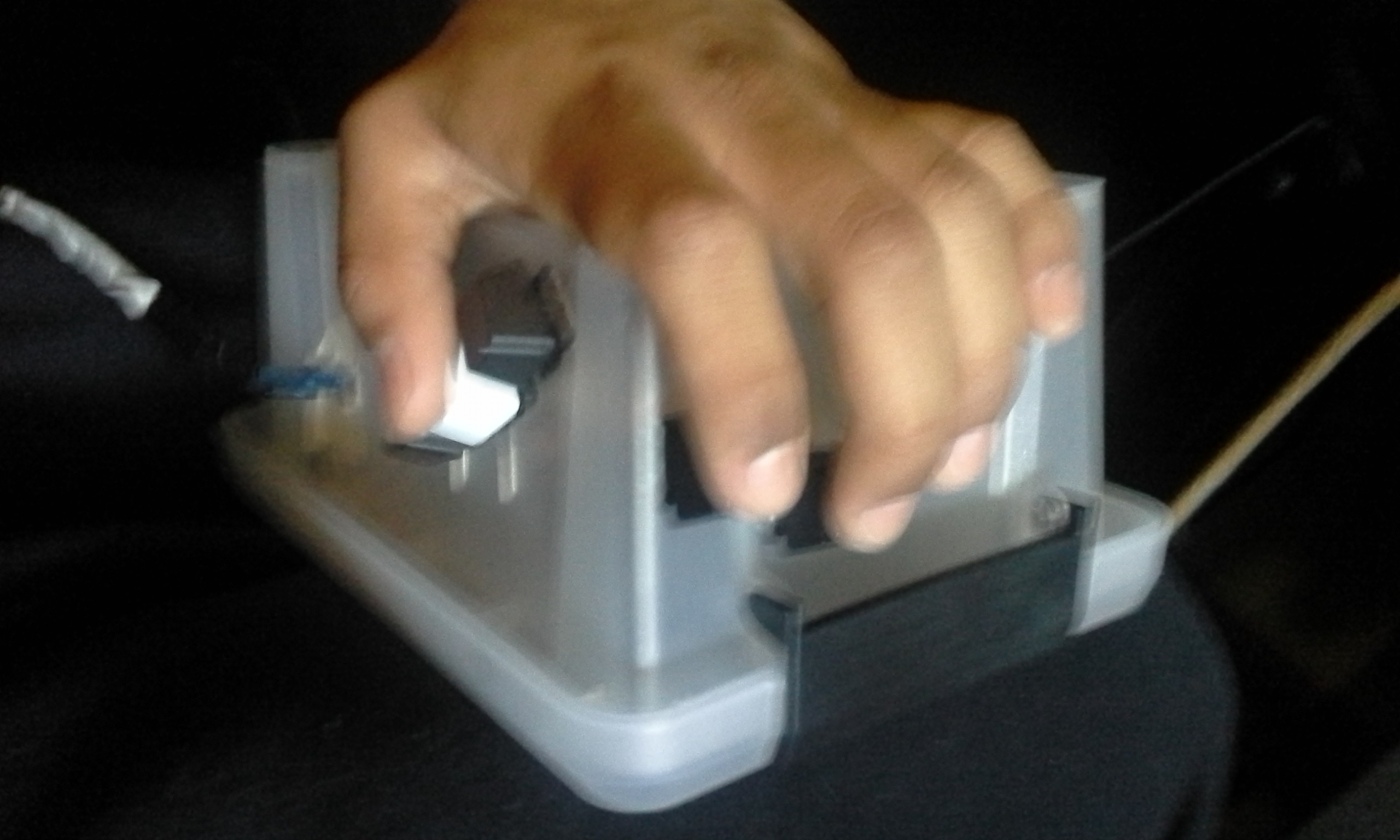 This is how my hand rests on the keyer.
This enclosure is by far the most comfortable enclosure I have made yet.
This is the bottom of the device with the cover off.
The three thumb switches are visible (the white one is equivalent to a "home row key" and is textured).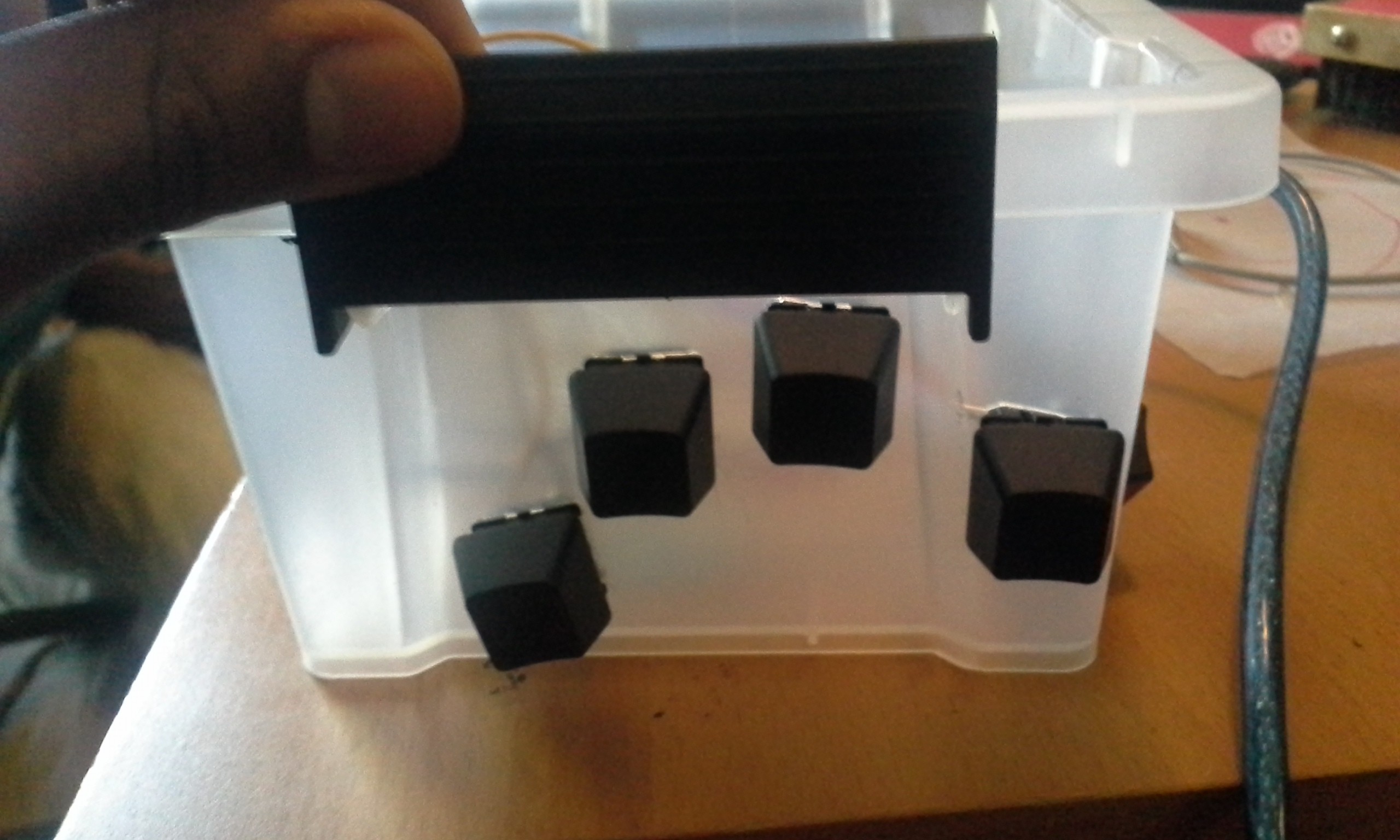 This is where the index, middle, ring, and pinky fingers rest.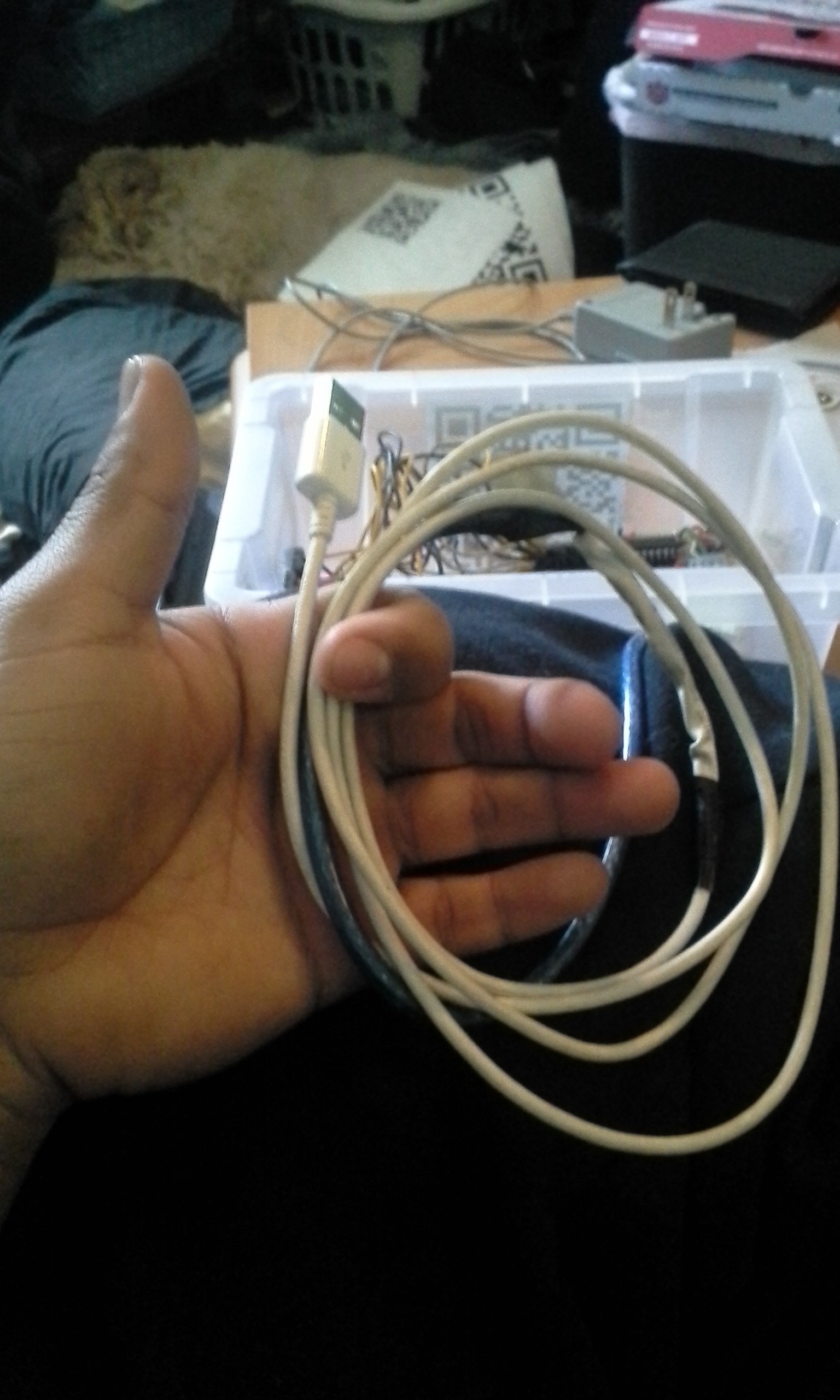 The coiled cable pictured here is a makeshift USB cable I put together so I could make the keyer more modular.