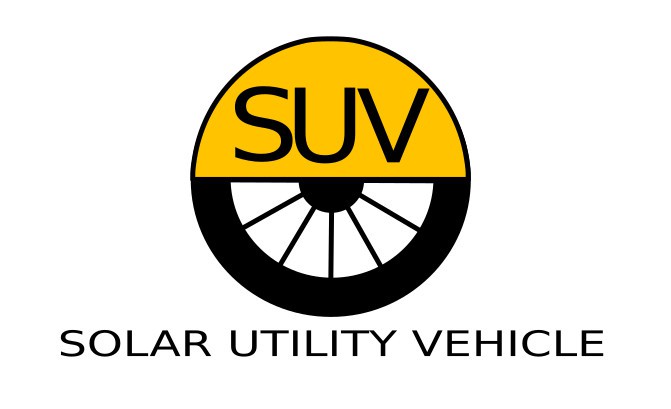 Why a Utility vehicle?
This is not a car nor is it a replacement for a car. This is a smaller vehicle that is part light tractor, and part utv. The top speed is much lower than a car, but it is designed for an environment where roads severely limit top-speed anyways. This vehicle is designed to fill specialty roles that help people's everyday life. This includes transporting people over rough roads, moving goods throughout towns, bringing agricultural goods to market, as well as serving as a light tractor. It can also be used as a ambulance, which is of special interest to me as I work at a mission hospital. For myself, I want to use it to transport materials and tools around the compound that I live at, and use it as a mobile power station for tools. I believe this system has value for both people from the developing world, and those who work there.

Why Solar Electric?

I choose to build an electric vehicle for several reasons. First is that at a basic level an electric vehicle is mechanically much simpler than an ICE. There are much fewer spare parts. Fuel networks are also much less reliable in the developing world. For example currently South Sudan is in a fuel shortage where petrol has only been available few times a month. This drives up prices which have gone up to $30USD per gallon. I wanted to be able to charge the vehicle with solar. There are very few practical solar vehicles, but the start and stop for long times nature of a utility vehicle lend itself perfectly to this technology. An electric vehicle is also a moving power bank, and this means that once you arrive where you are going your vehicle can power tools, or equipment. It can also be used as a business to charge phones and other devices, or be built out with additional technology like a solar fridge which can be used for business or humanitarian work.

How would it be made?

People who live within the developing world are far from helpless. There are incredible craftsman and makers that are able to repair or build almost anything using mostly scrap that they find. This project is about harnessing their ingenuity and abilities to tackle the problems within their own countries. I am releasing this project under the CERN Open Hardware Licence v1.2. I hope that people throughout the developing world could make similar vehicles following and modifying these plans. I am trying to source as much of the parts locally as I can. So far the only items I have brought from outside are the solar panels, charge controller, batteries, motor controller and motors. All other items I have found available in South Sudan. A lot of the components I am using are spare parts for Chinese and Indian mass produced motorcycles which are very common here. The basic design of the vehicle is an articulated frame which rotates around the point of articulation. This reduces stresses on the frame, and keeps all wheels in constant contact with the ground. The frame is 30mmx30mm hollow section skinned with 1mm sheet. This makes a strong light frame that can be welded later for repairs or modifications. Each wheel has its own motor connected by sprocket. Each wheel is mounted on a trailing arm suspension.

What would it cost?

I think I will spend bout USD $3500 on this vehicle. Almost USD $2000 of that is for solar panels and batteries.
Will you release plans?
The point of this vehicle is to make it build-able by local people in the developing world. This requires plans that are very different than just posting some 3d design files. I will be creating step by step build instructions for the entire vehicle, but this represents a huge time commitment. I will be going back to Australia in November for the birth of my first Child, and will have several months where I can spend time developing these plans. I also have the next month where I can torture test the vehicle to find any parts that need improvement.
What it left to do?
The vehicle is fully functional at this point, though I was unable to get a replacement...
Read more »