I have been working really hard to finish up the mk3 prototype while I have been back in Australia. This has been a pretty intensive process as this is a completely different vehicle from the earlier prototypes. In a few short months I have had to design, source components, and build this new vehicle in order for it to be put on a container headed to South Sudan. Making it a bit more difficult was the fact that I didn't have access to much in the way of tools. The whole thing was made outside under the shade of an McDonald's billboard I set up for protection from the sun and rain. The only tools I had were some basic hand tools, an angle grinder, a borrowed cordless drill, and an old stick welder. Everything is essentially done except for some adding some light, my BMS, and the panels which are already in South Sudan. I will try to write some logs about specific components, but in general the drive train consist of 4 1000W QS Motor hub motors controlled by 4 Kelly KLS sine wave controllers powered by 60AH 16S GBS LiFePO4 batteries.
Here are some photos of the build unfortunately I was rushing so things were
not very well documented:
Inspecting the new hub motors. The rims are from a wrecked Holden. I had to modify them a bit to properly fit the 60.1mm center bore.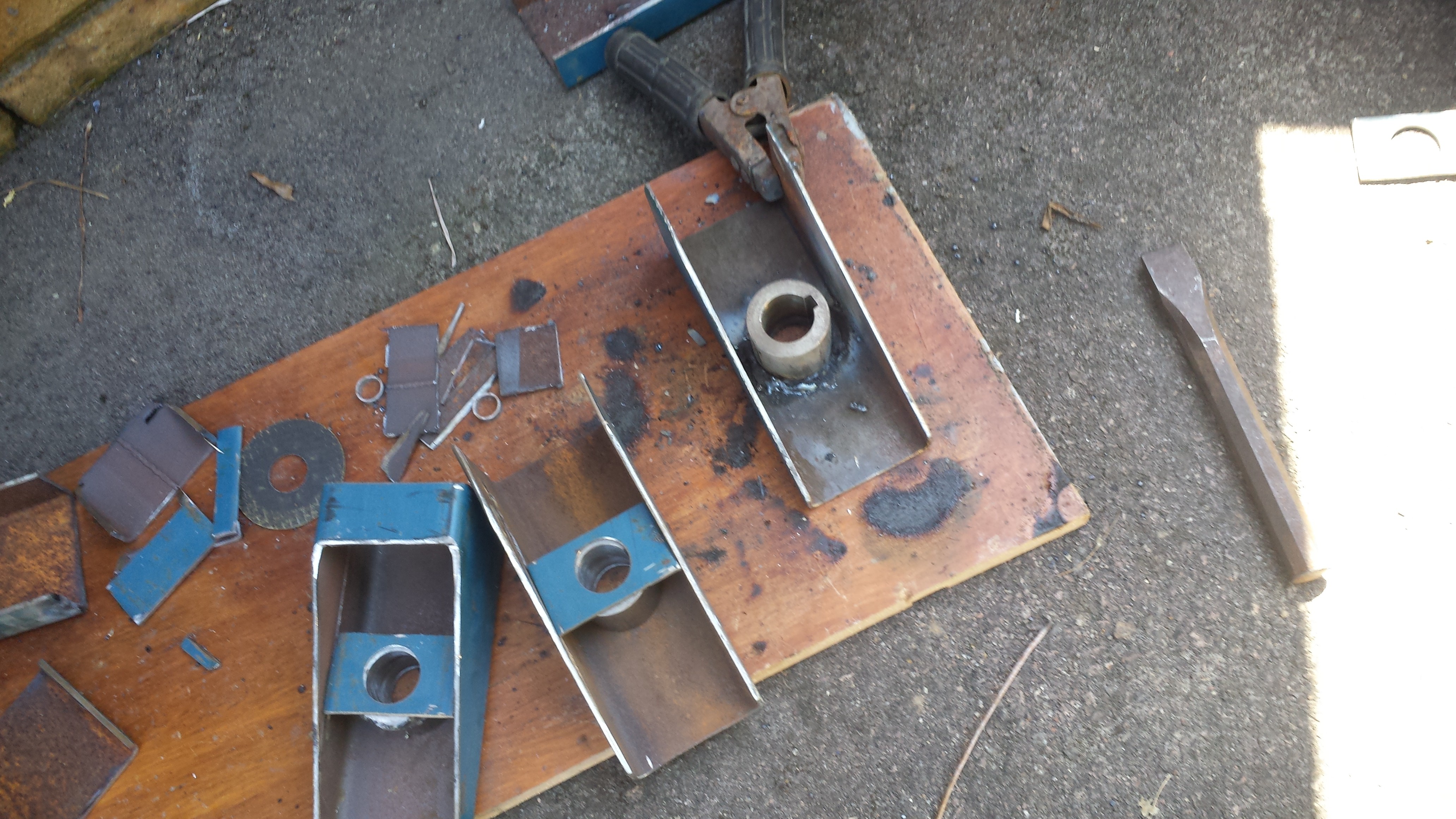 In the process of building the attachments for the motors. Found a new friend who bored out the steel and added the keyway.
Building the upper a-arms. Not shown is the huge amount of time that was involved in calculating things like king pin inclination, caster, camber, and lots of other steering geometry I had to learn as I went.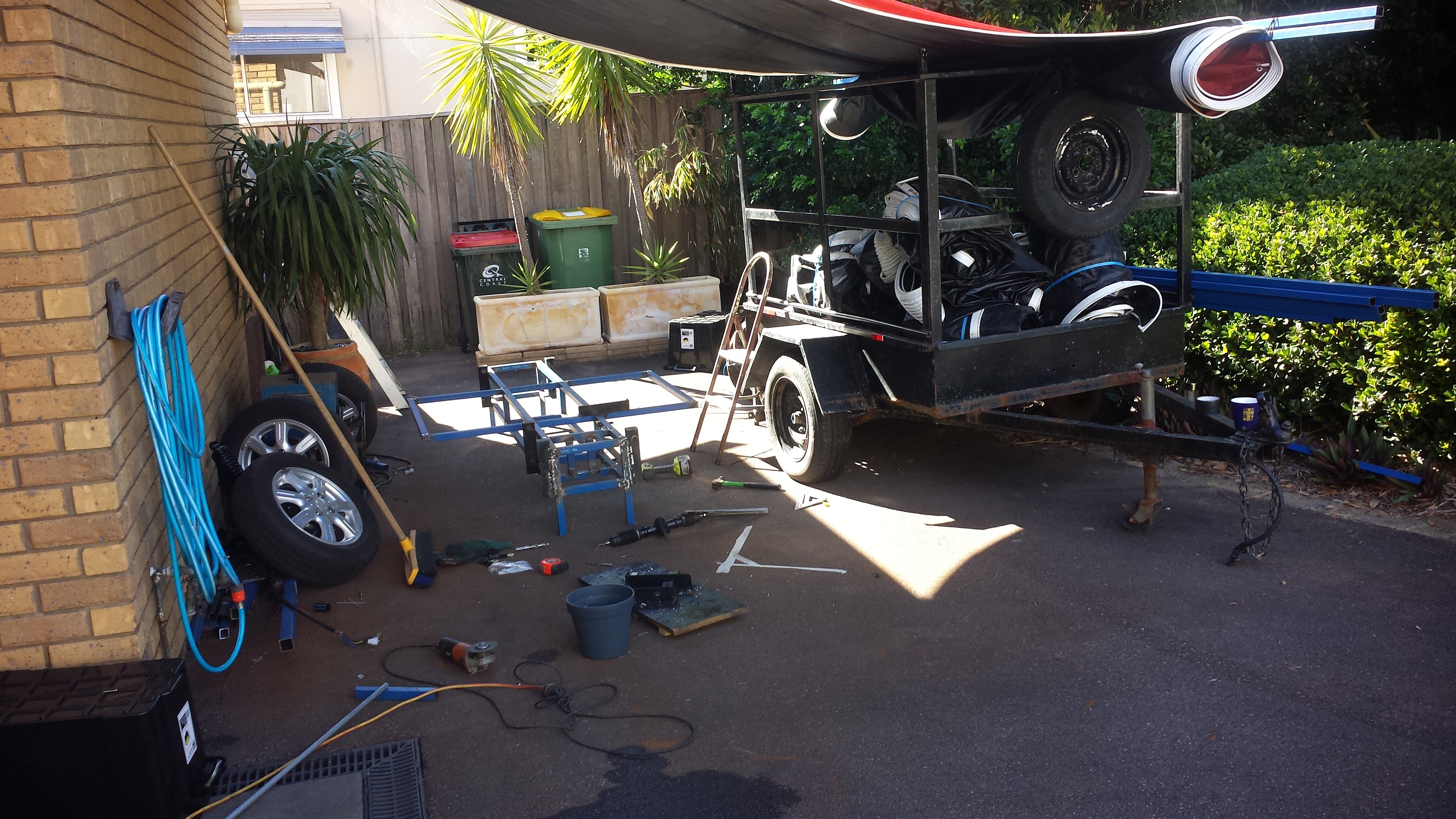 My "workshop" under an old McDonald's Billboard. I am taking these back to South Sudan to make light roofing structures.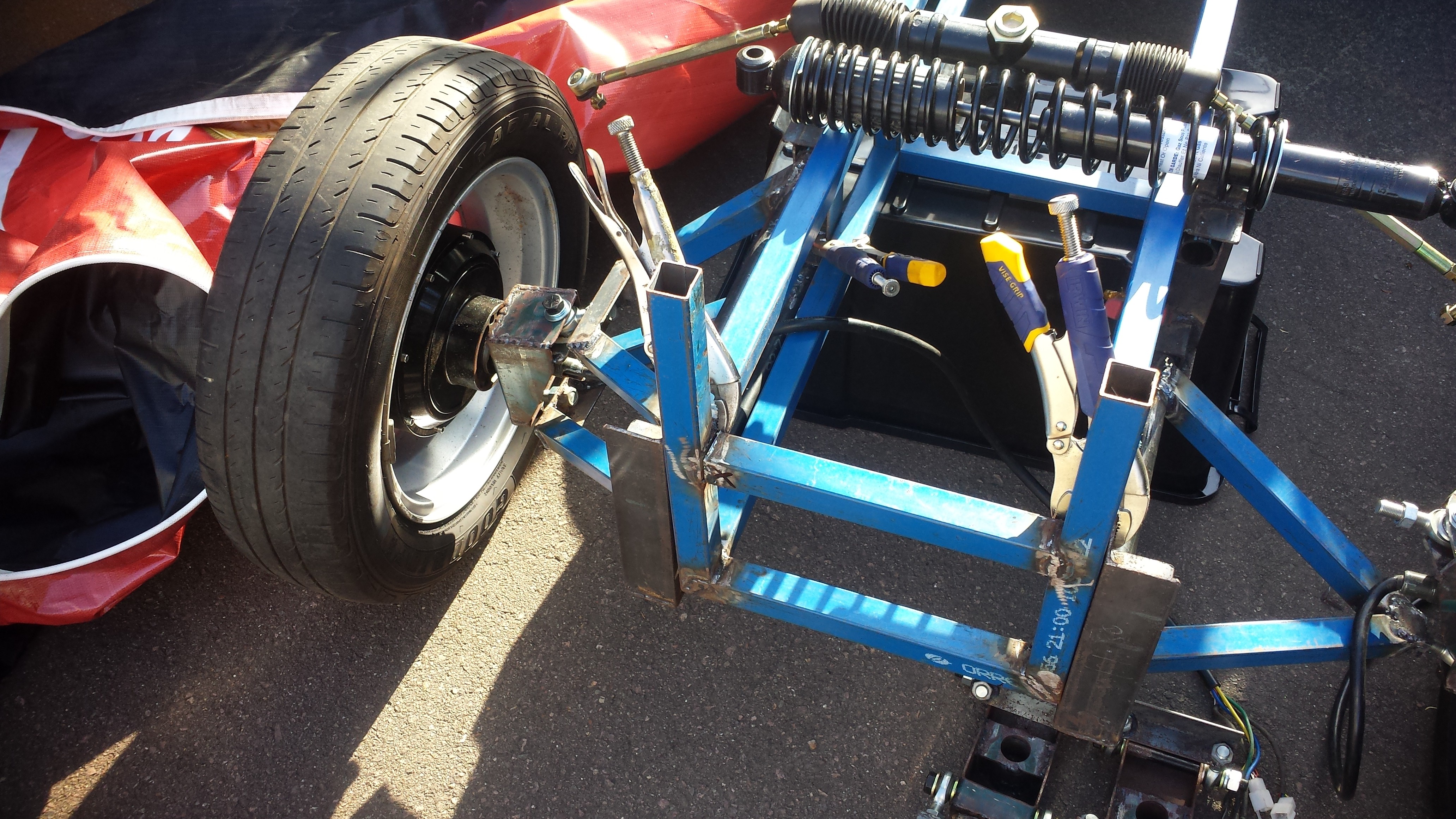 Working on the suspension.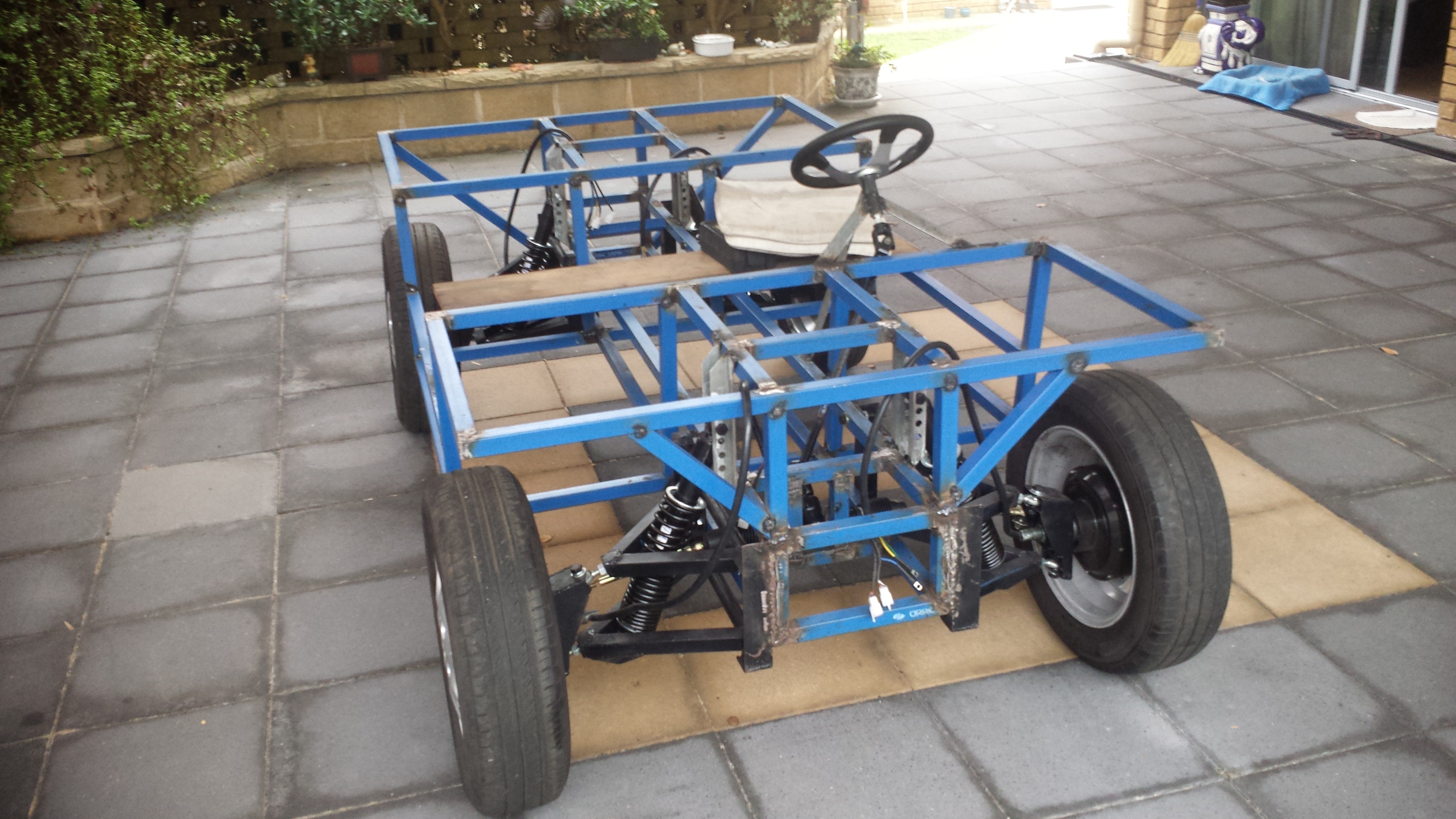 Frame just about complete.
early rolling testing.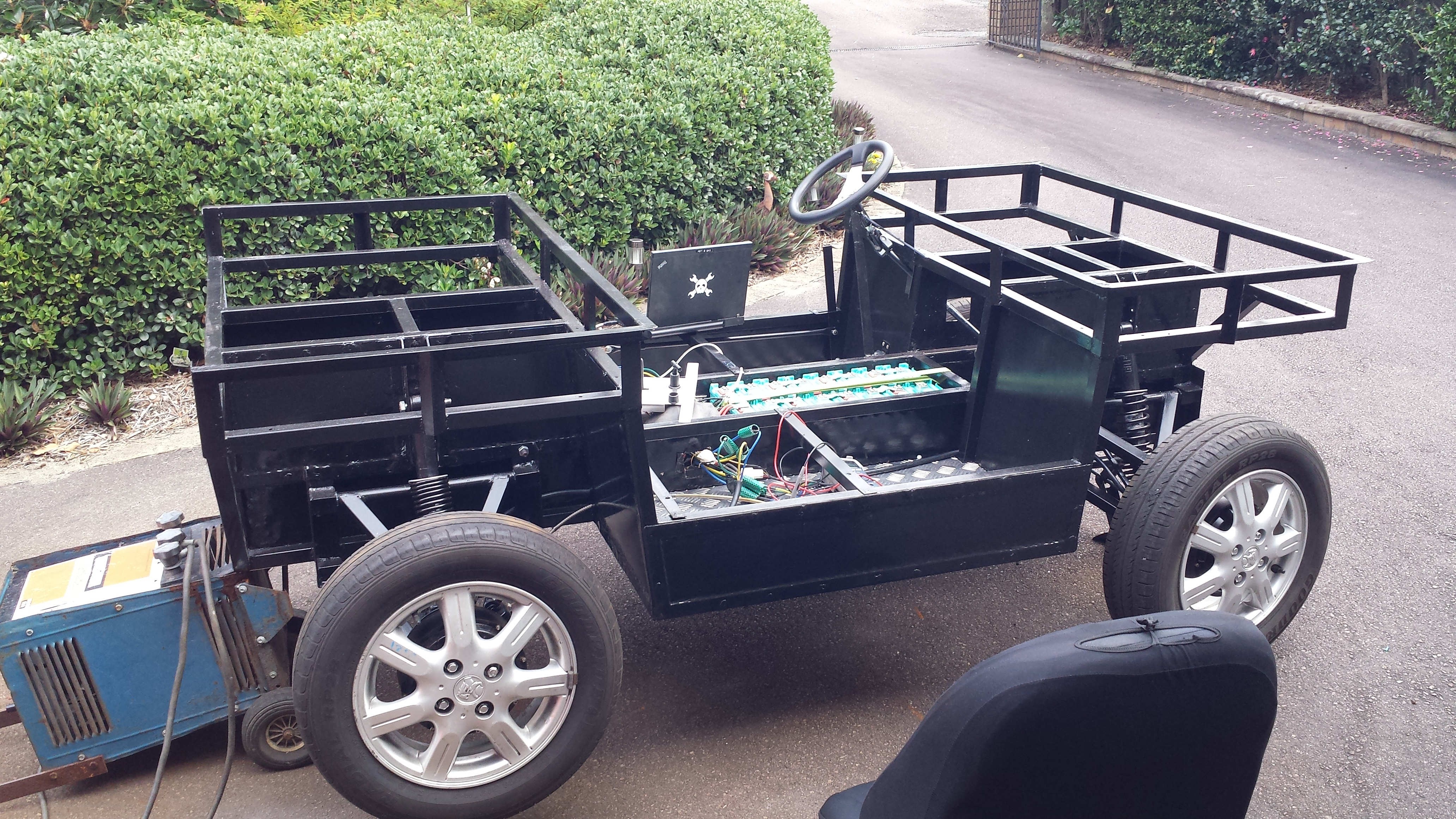 Programming the motor controllers.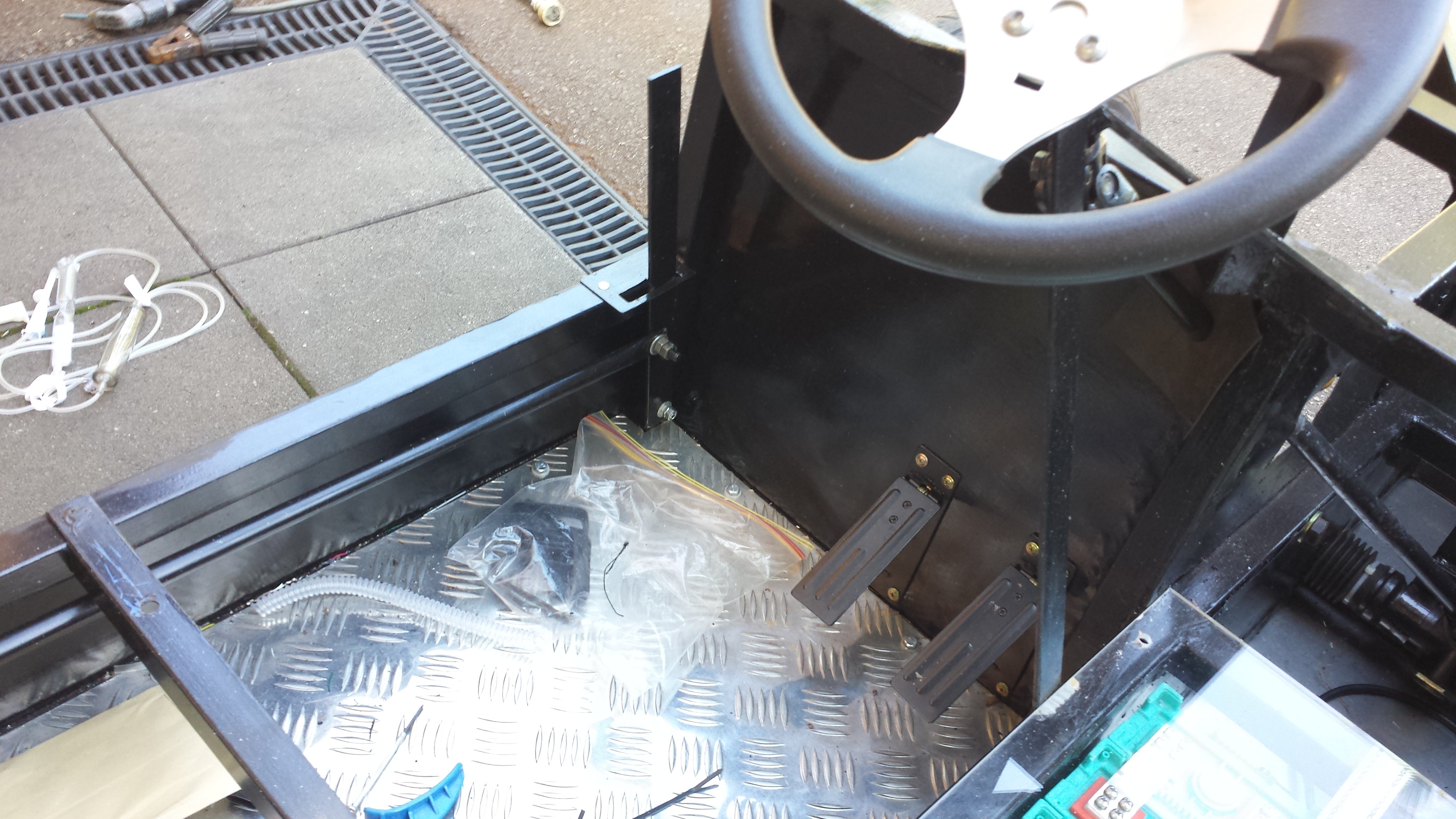 The right petal is the accelerator. Te left controls the regenerative braking. The handbrake controls the disk brakes and acts as the parking brake.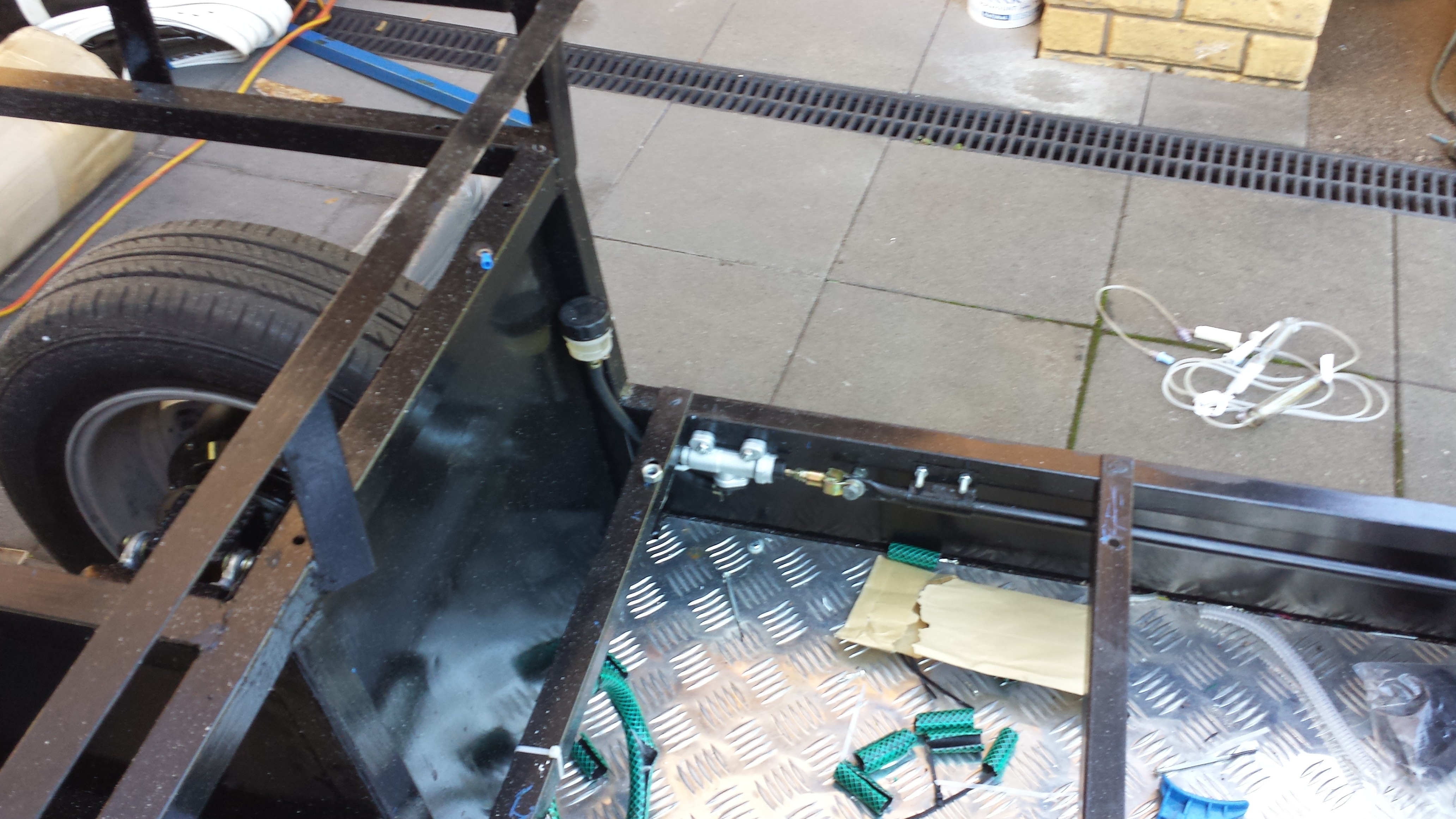 Mechanical linkage to the brake cylinder.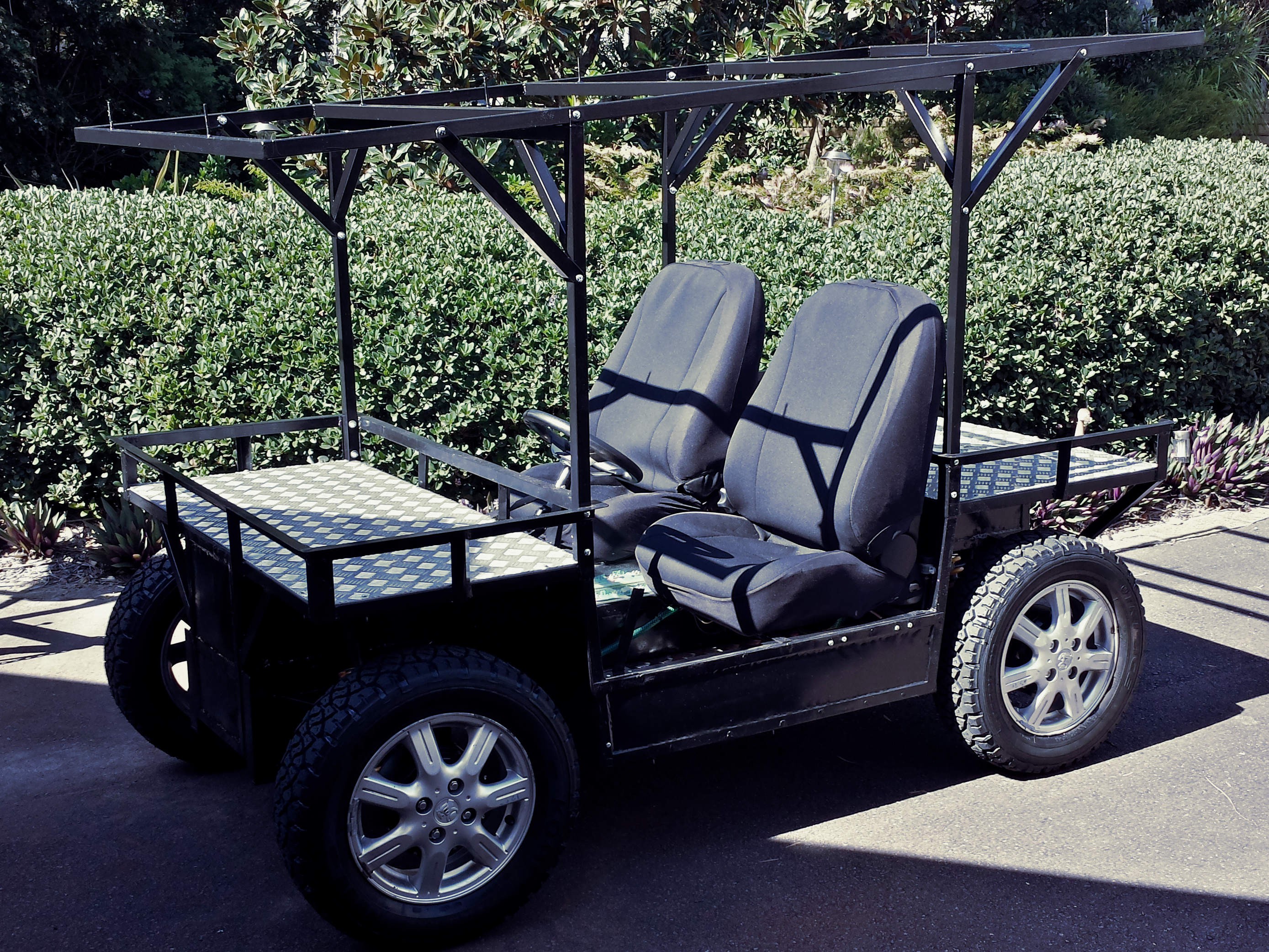 Just needs the panels.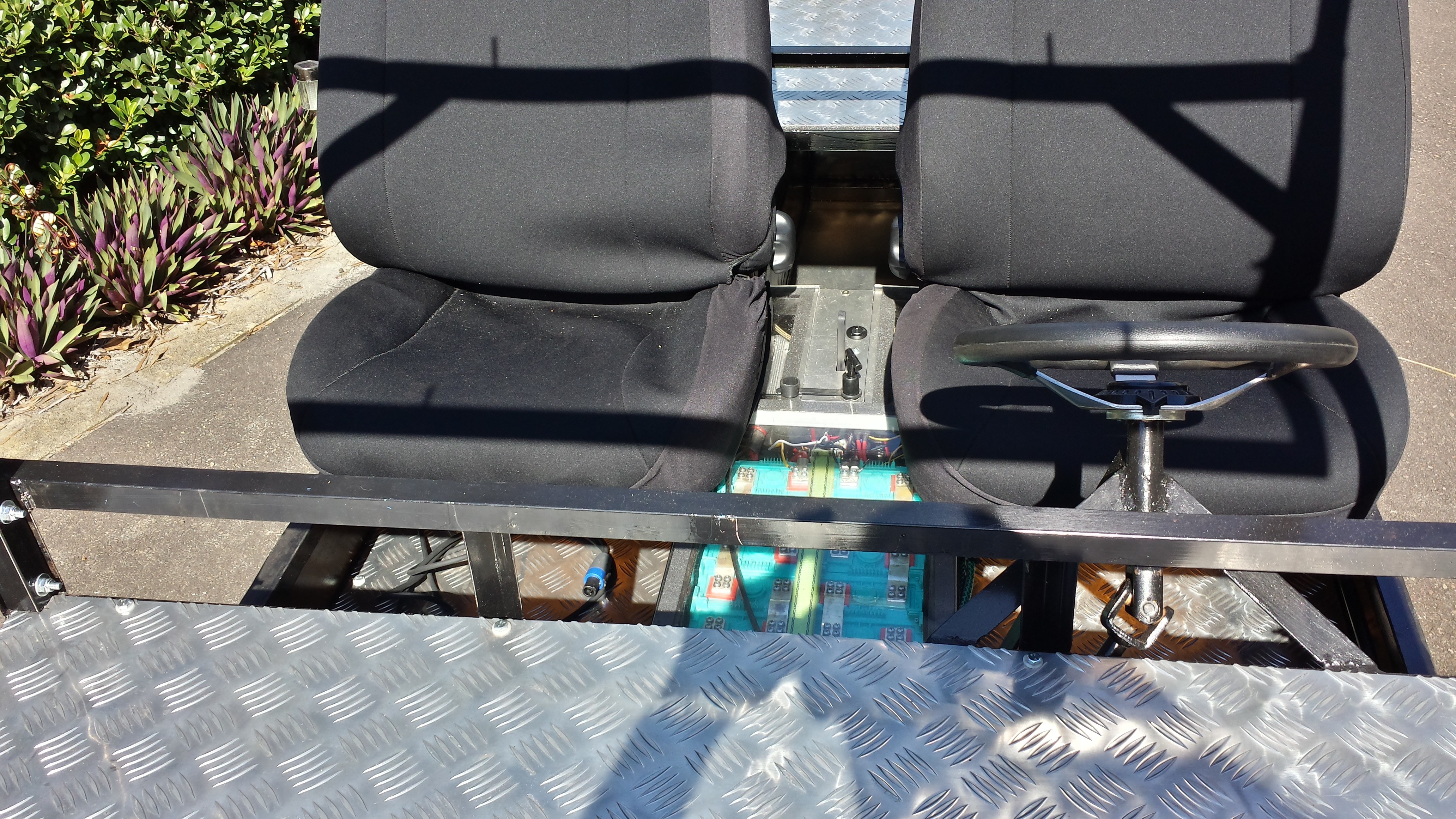 Simplified controls. Battery Shutoff, keyed switch, and a forward neutral reverse selector.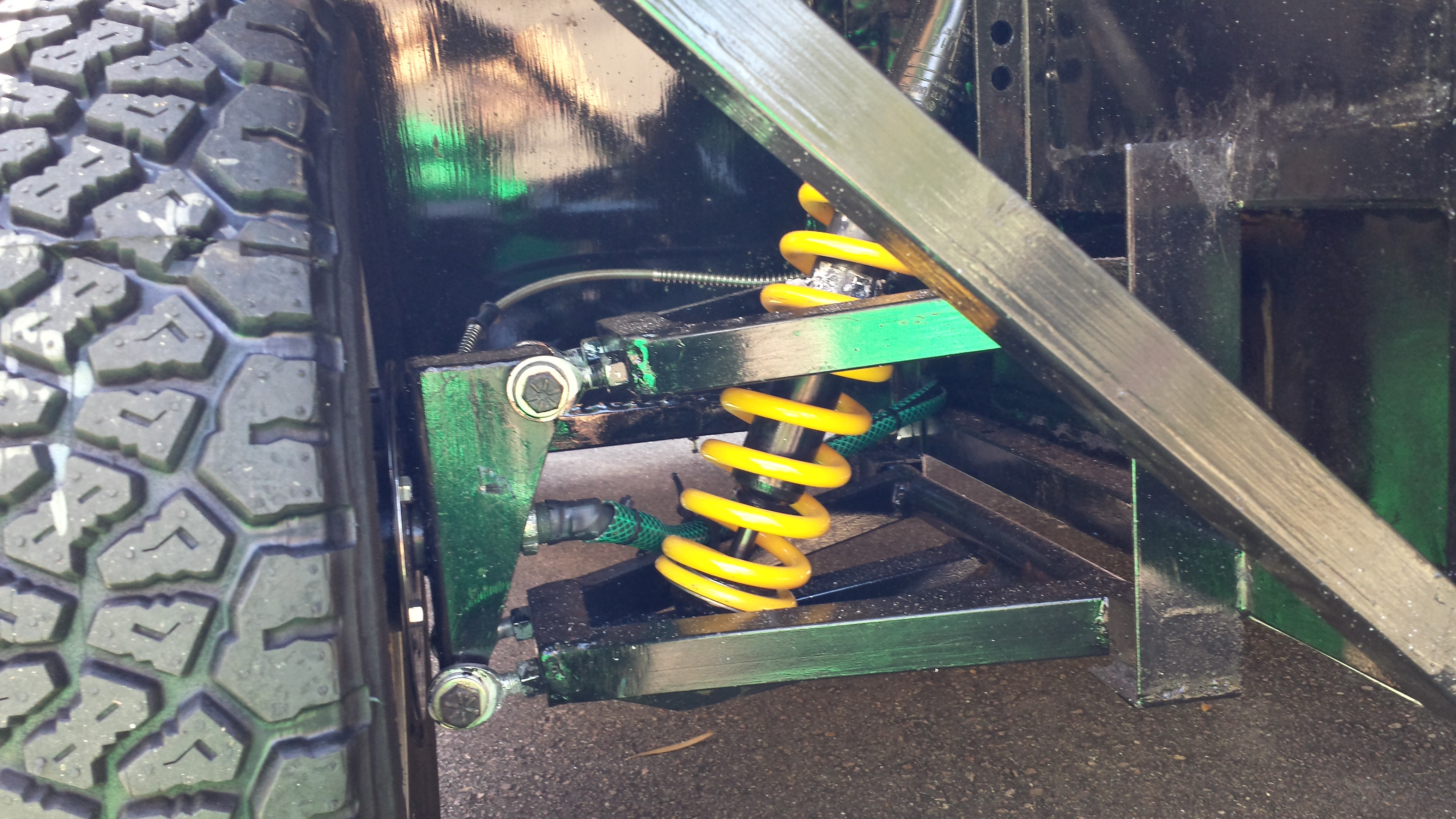 I had to change springs to beefier 400 lb/in.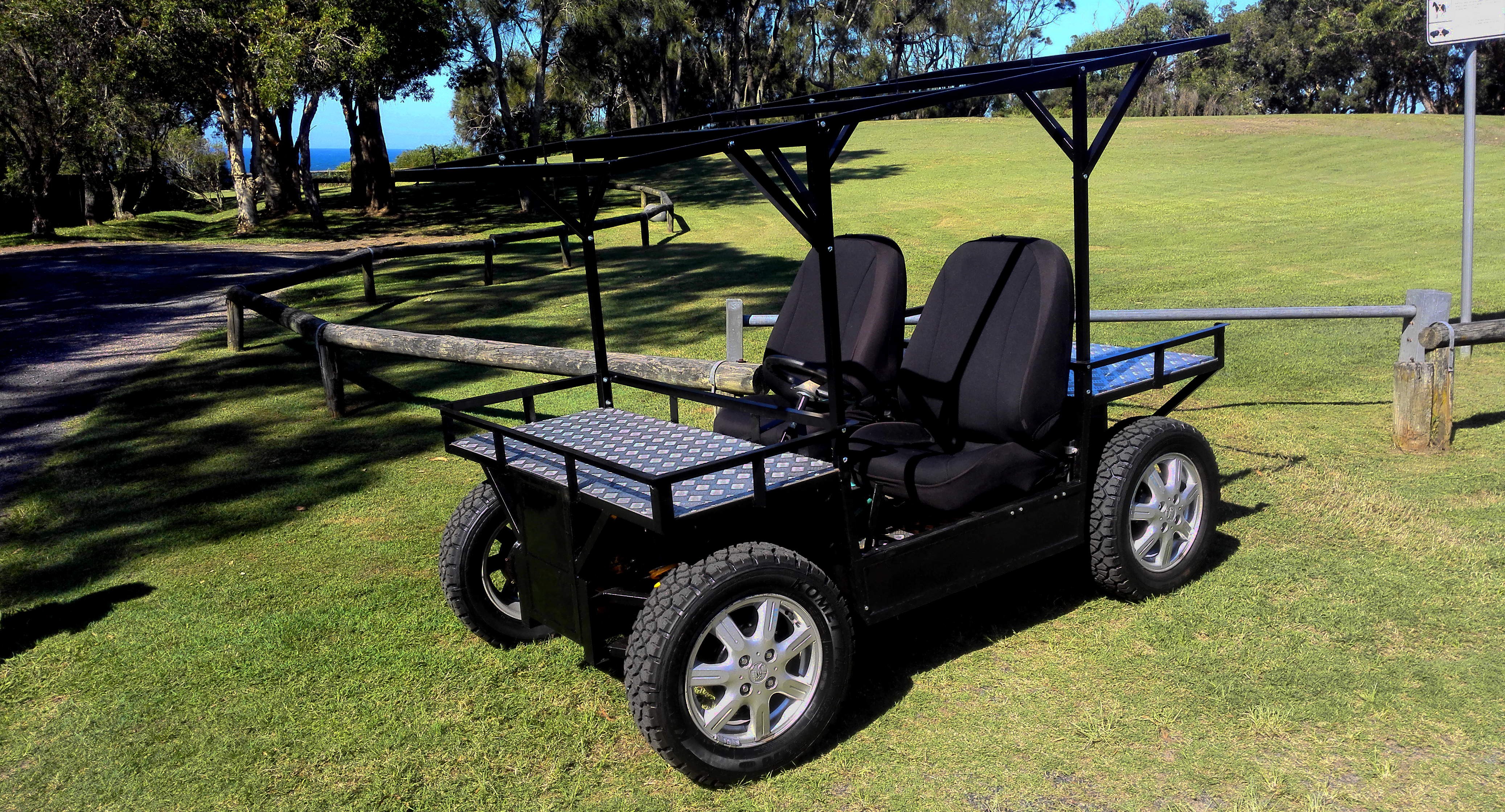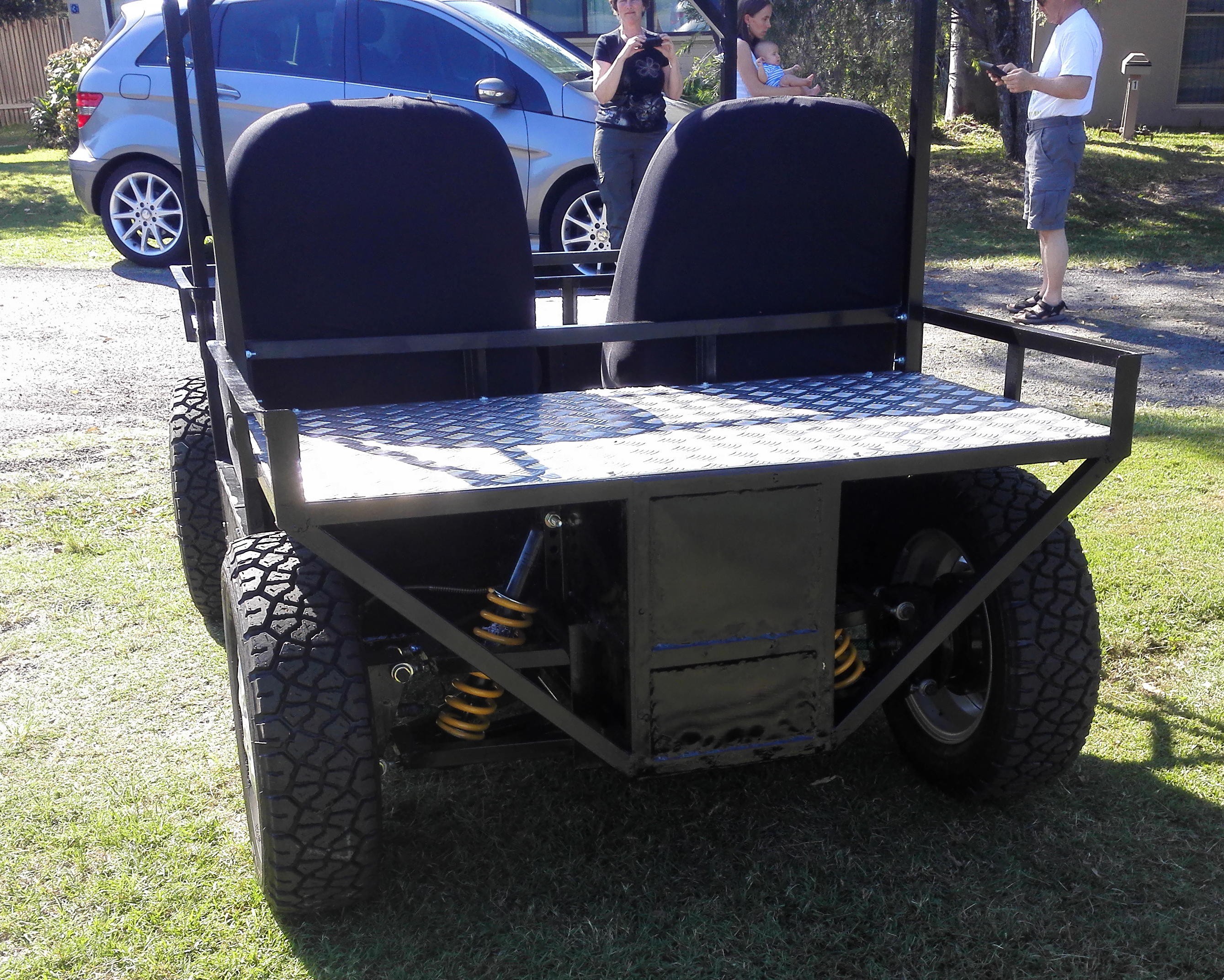 New family car.