Not much of an update. I'm just excited to have received some boxes in the mail. A big box from Digi-key and some envelopes from OSH Park.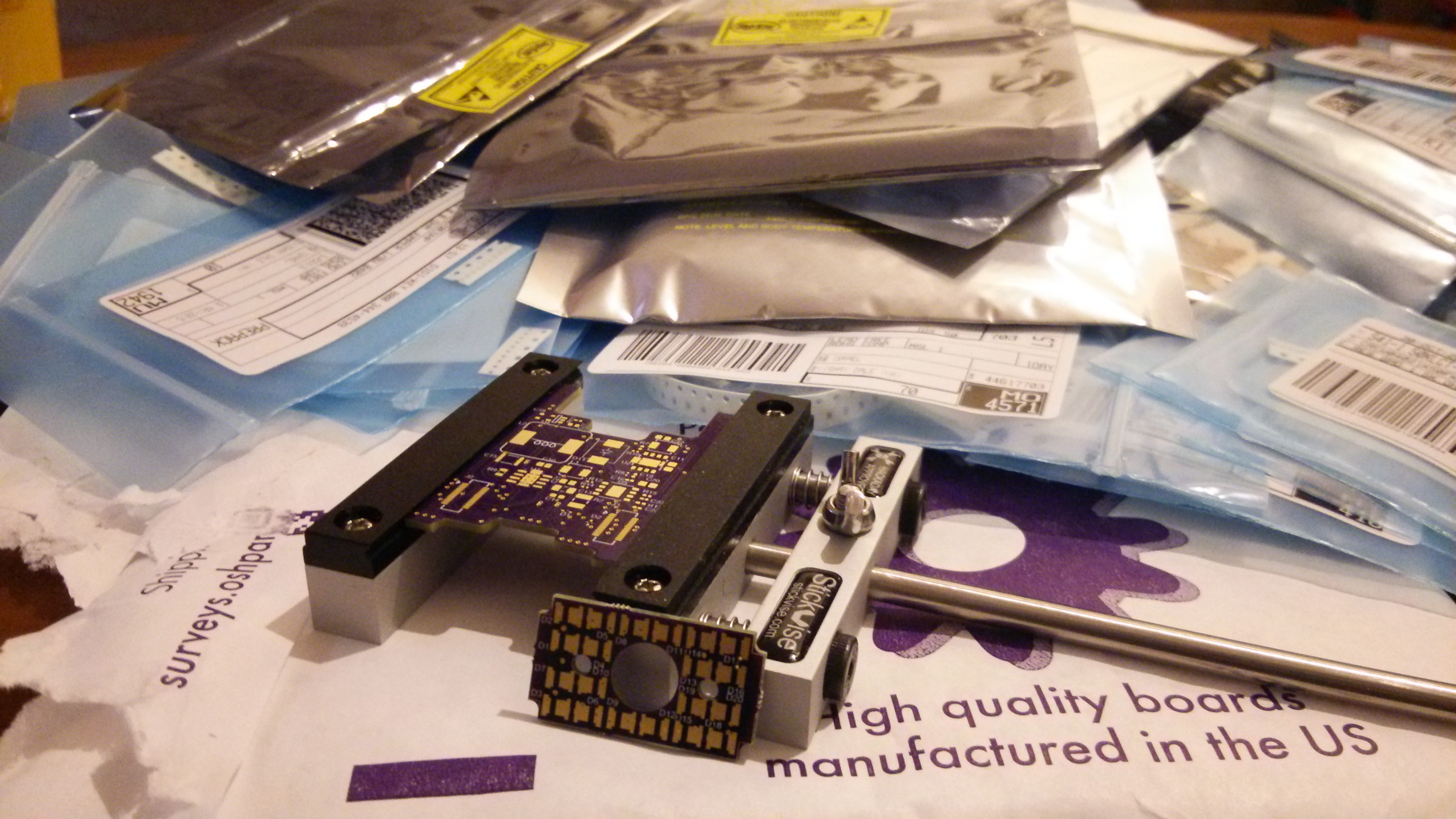 These are the Power and Illumination boards. Still waiting on the CPU carrier, Image sensor board, and the connector boards as well as three components (One of which is the Image sensor).
The Image sensor has been a massive pain to get my hands on. Since On Semi bought out Aptina all of the stock has dwindled down to nothing and On's distributors don't seem to want to help me out much.
I have one lead and am following it. Hopefully I can get a few samples in a reasonable amount of time.
Wish me luck! These 0.4mm pitch connectors should be fun....