Our board finally came from OSHPark! After a night of SMD soldering it's finally done.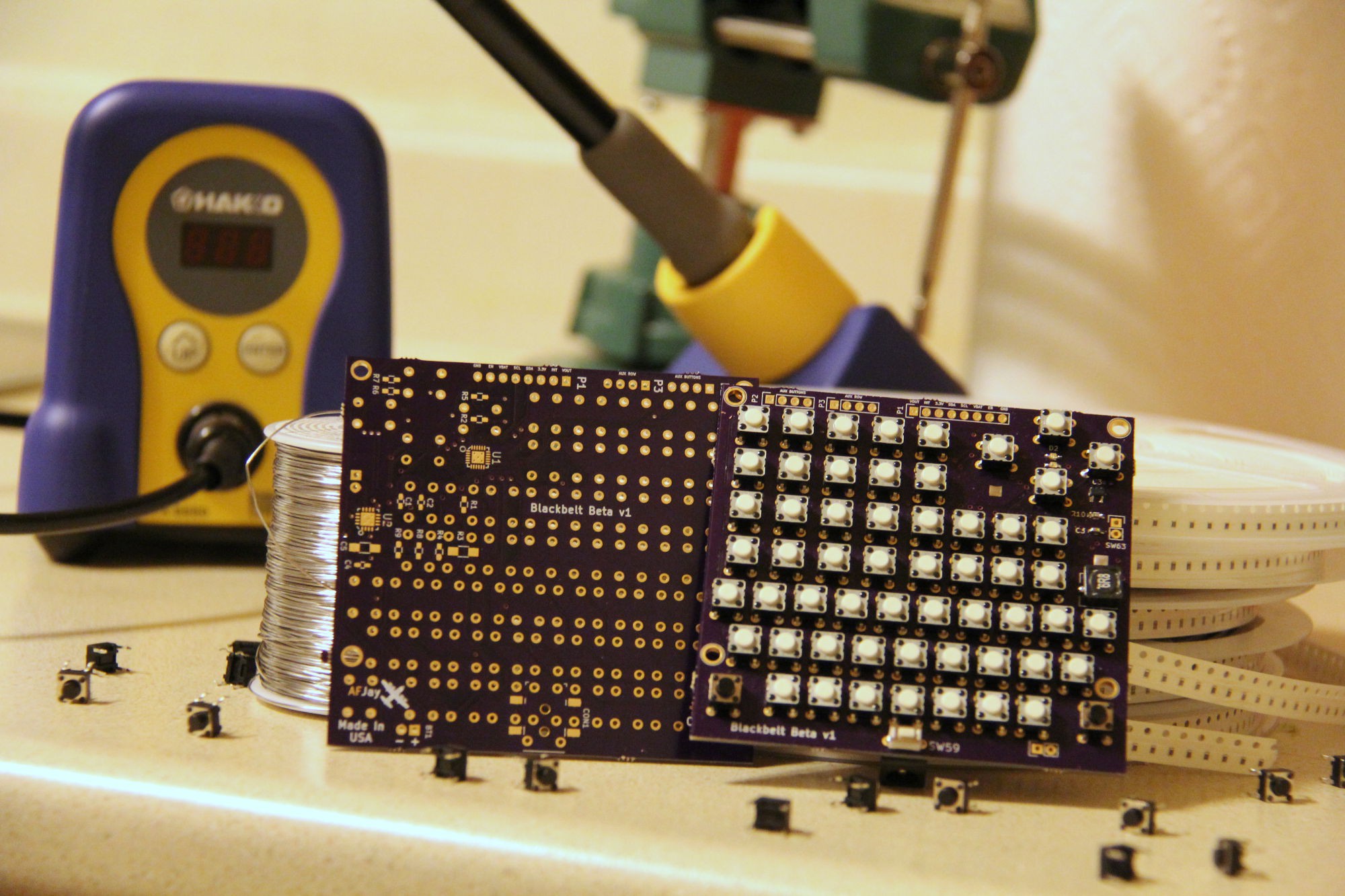 Note: The original name for this project has changed thanks mostly to Rita.

What's Next:
We're using this prototype board to start work on driver support for the TCA814. This neat little chip controls all 59 keys in matrix configuration and takes care of the debouncing for us. Also, we have the battery charging circuit and voltage regulator on the same PCB so we can get a realistic estimate of battery life.