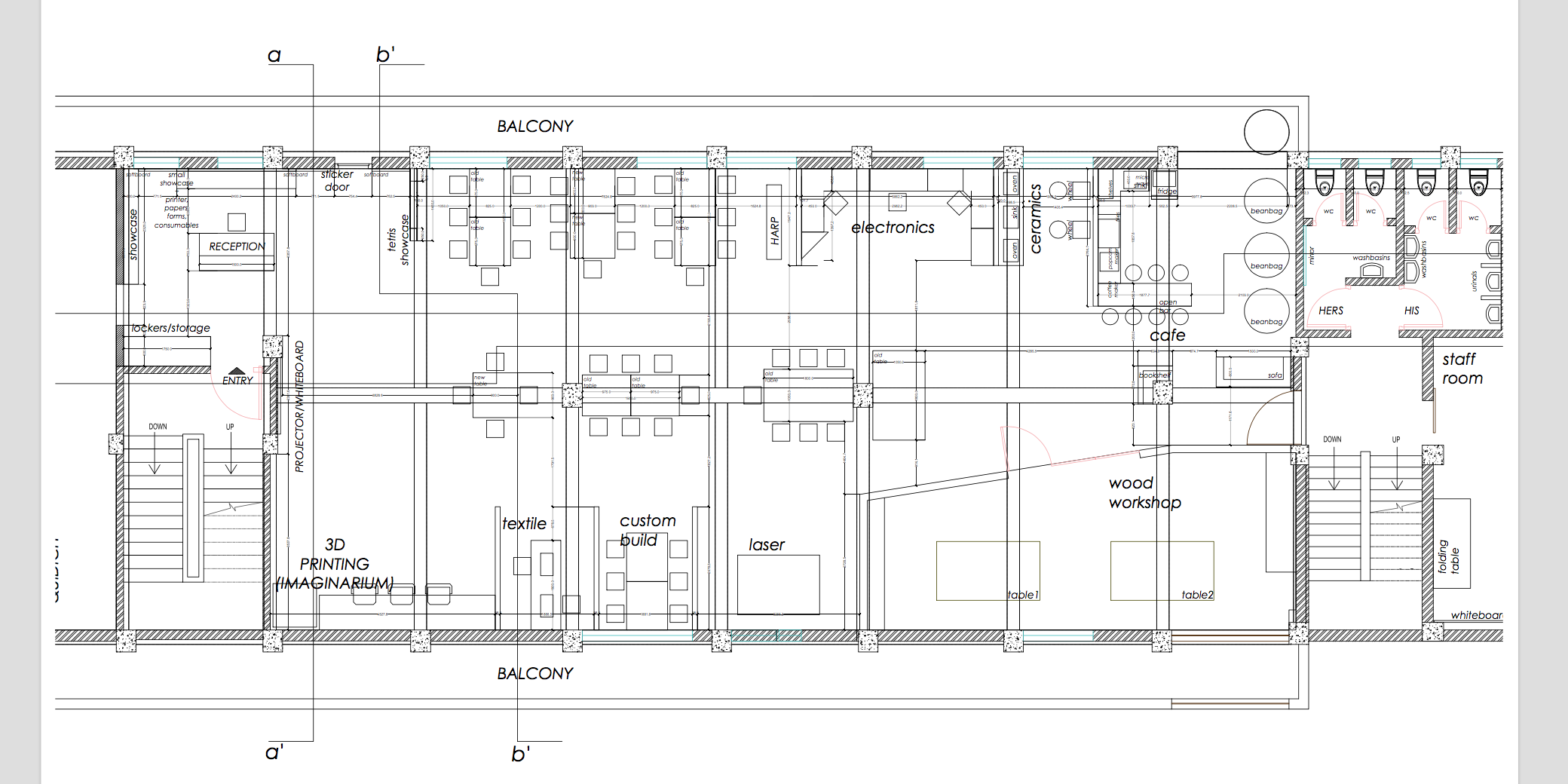 The use of maps is an important skill for all the people to learn. For visually impaired people learning to read a map is an important step towards independence. 
Here, we have the floor plan of Maker's Asylum which includes all the sections and divisions of the area including the Machines, Tools, Reception area etc. It is this map that will help us develop a simplified version. 
The map will include braille engravings made using the hack known as BrailleRap along with other graphics and text.