With the Ideation process done, we moved on to prototyping. The Thermoplastic Sheet was to be used to form the socket and join it to the already 3d Printed Wrist. 
1. We started the process by taking the measurements.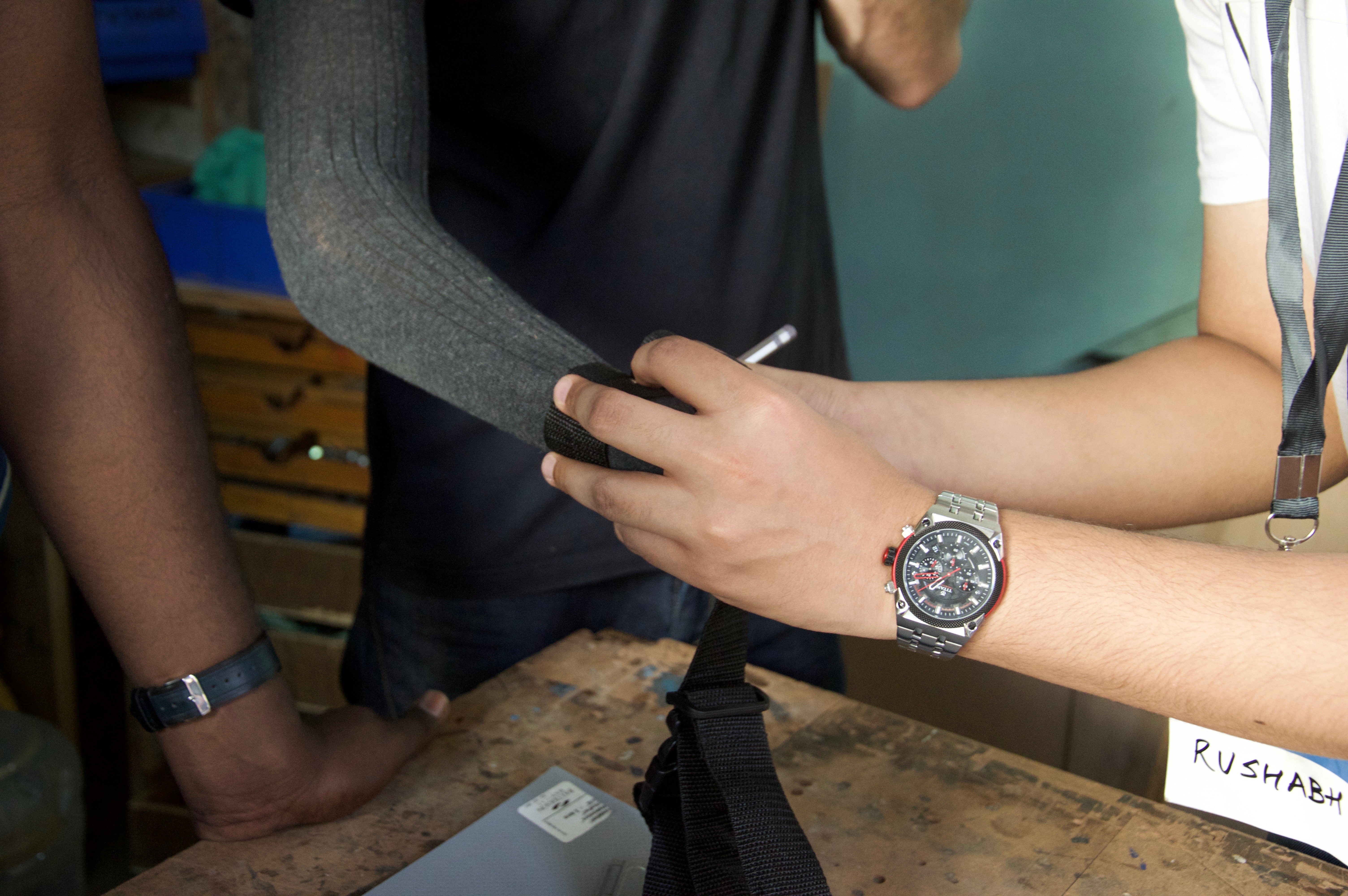 2. With the dimensions in hand the first template was in progress.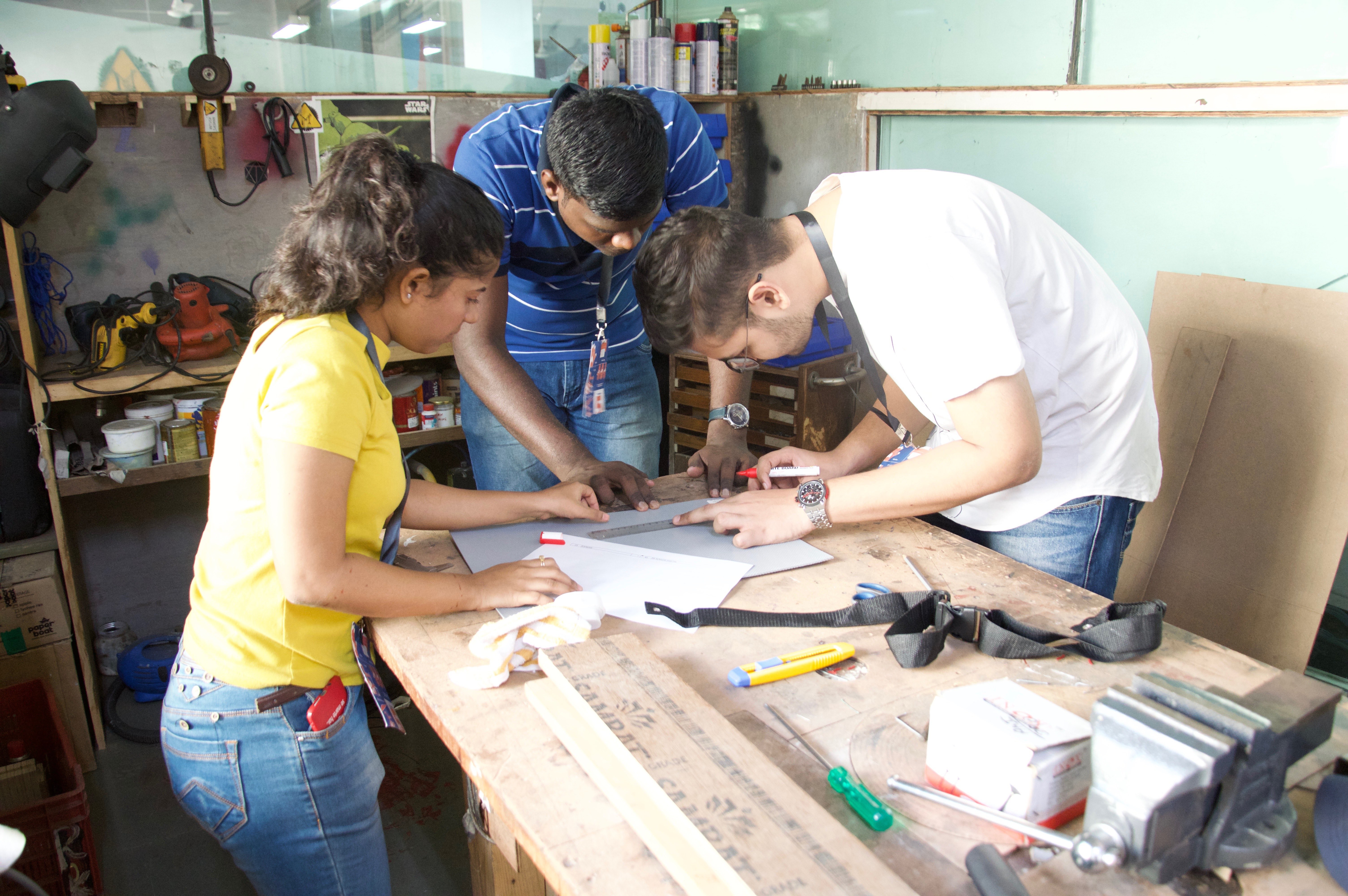 3. After a hearty lunch, we started heating the thermoplastic.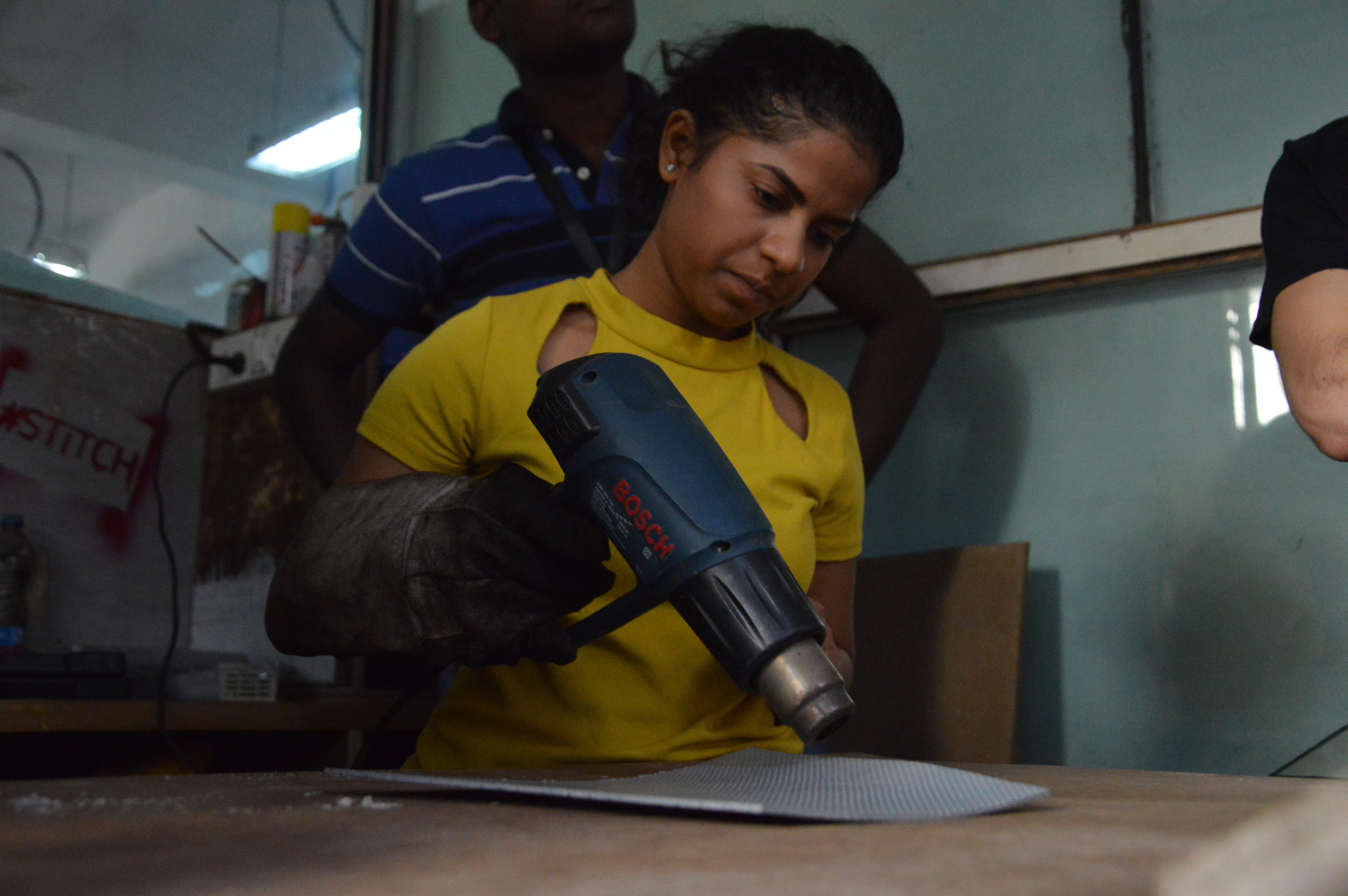 4. Then we had to quickly shape the mould until it was malleable.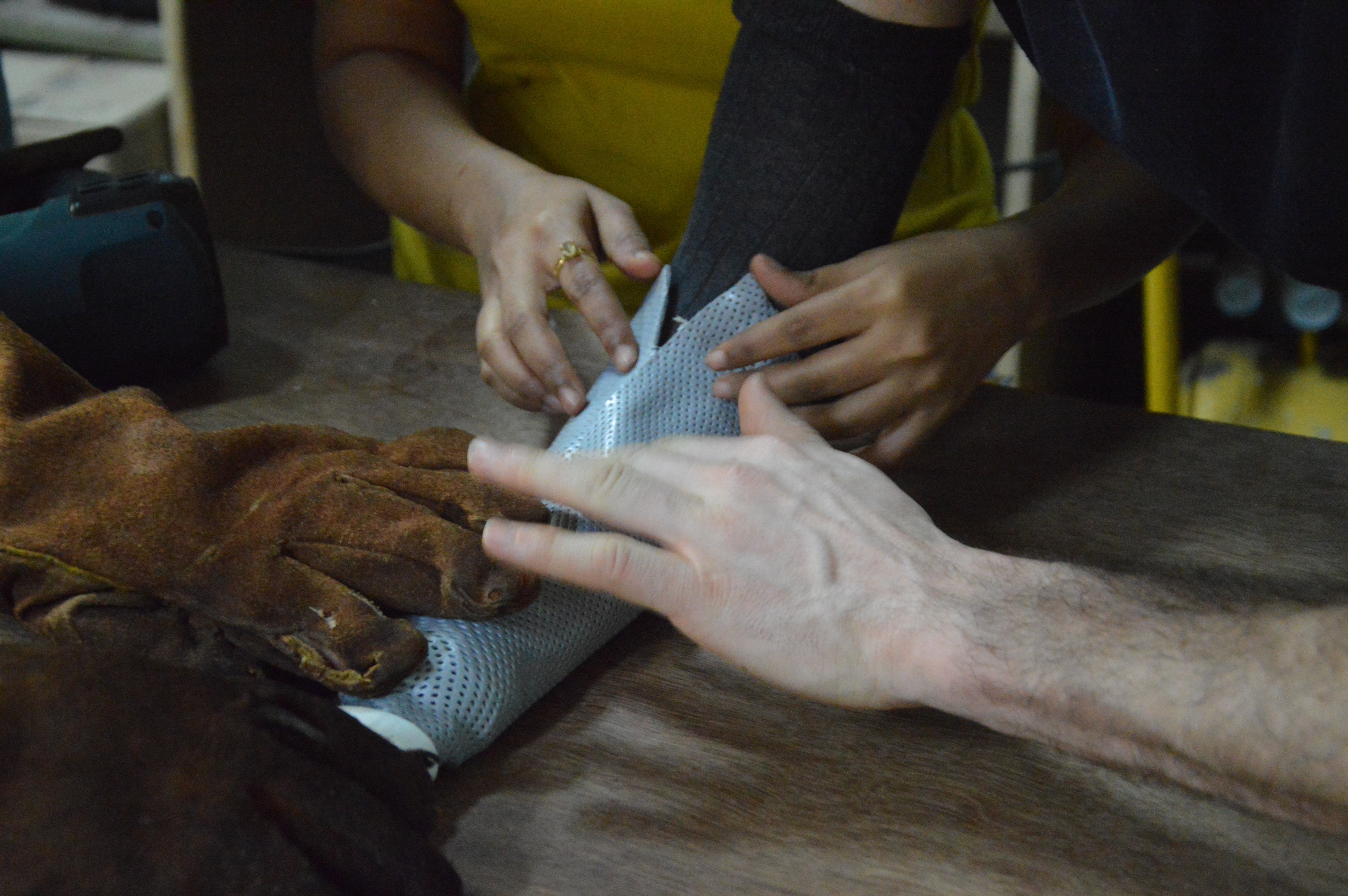 5. We attached the Socket to the already 3D printed wrist.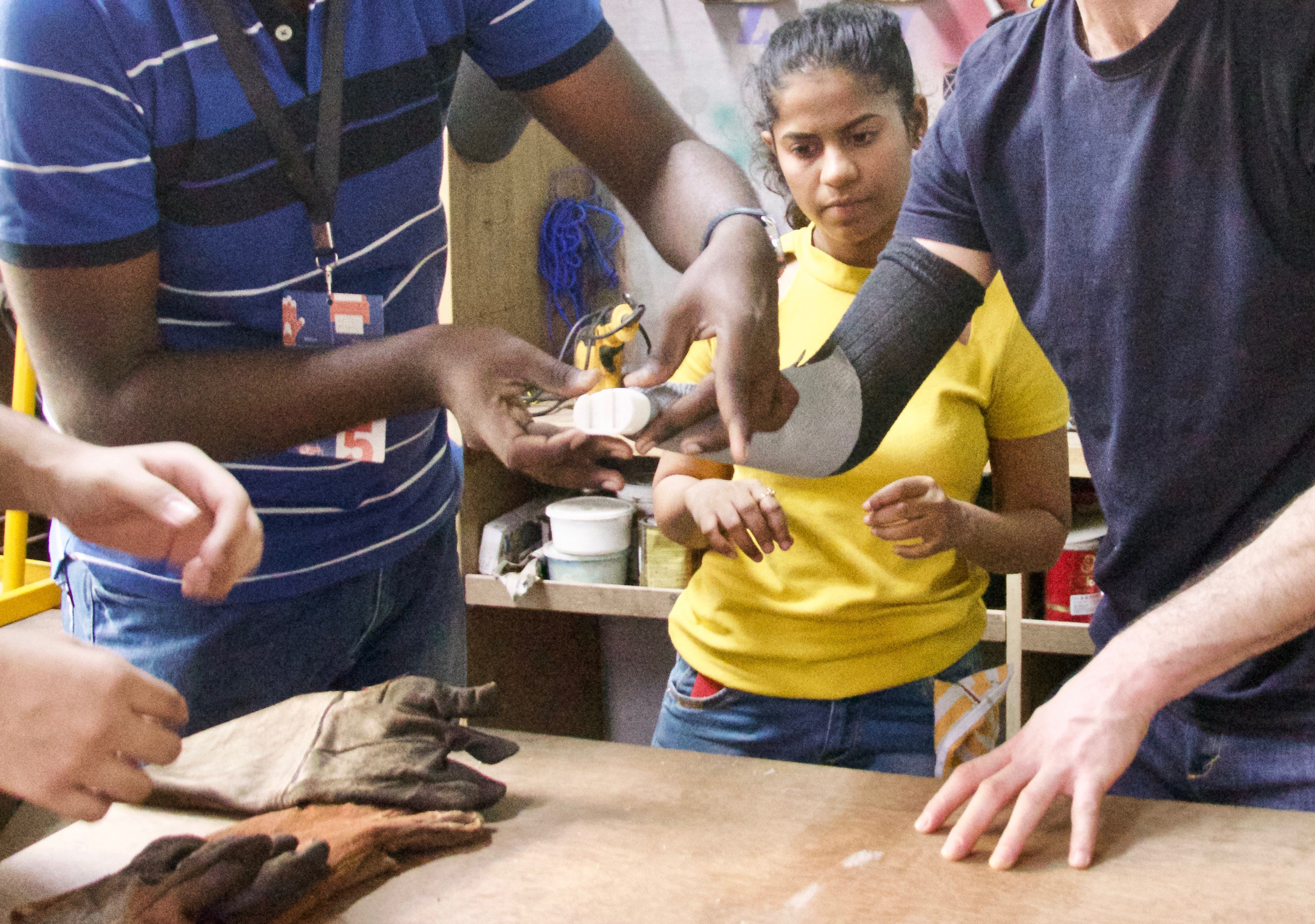 6. And finally we had the first prototype in hand.