We had some spectacular weather in Minneapolis this past weekend. Definitely the right time to drink a few beers and rip apart a photocopier behind your house. I'll get into the salvaged parts later; for now, these are a few shots I grabbed while disassembling the unit (with italicized comments above each image).
The stationary portion of the imaging system: an excellent lens, a large line sensor array, and a dedicated processing board. Not pictured: a few first-surface mirrors mounted on the moving head.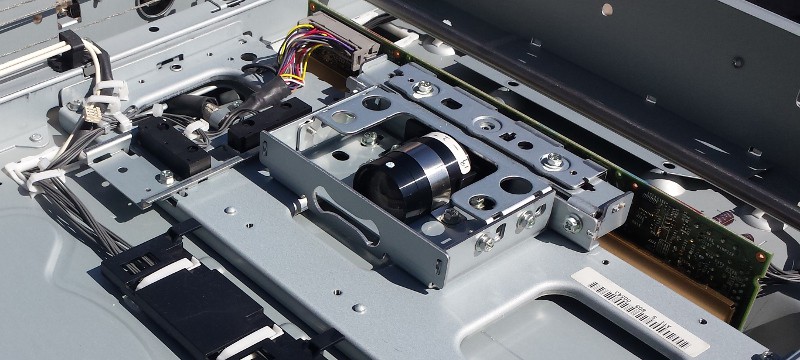 These four sleds accept the individual toner cartridges. They've each got an integrated limit switch to detect insertion, and the cartridges themselves engage with the white gears (you can see the one for the black cartridge) that drive internal augers for toner extraction. Messy, but not as bad as I'd feared: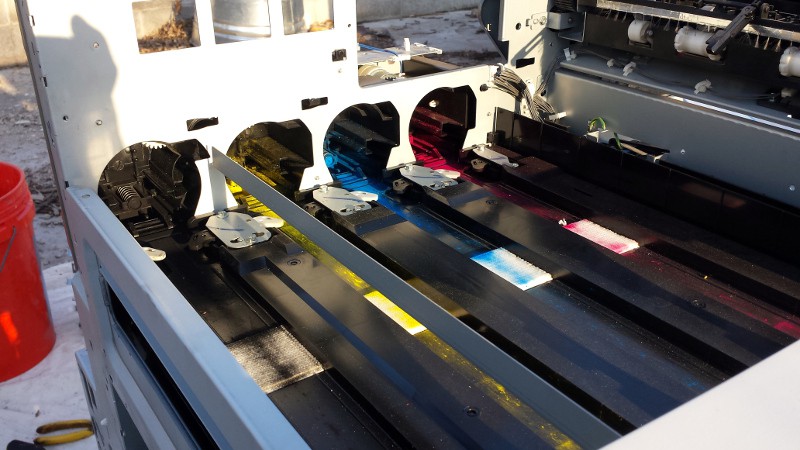 Back end of the previous image, including tiny viewing windows for each toner cartridge. The bundle of white wires in the lower left corner are HV leads for charging various drums and such; the smaller circuit are (I believe) some kind of toner detector for the low toner warning system:

I got curious and pulled one of the rubber hoses off; I assumed they were air lines for something, but I didn't expect it to be packed with toner. This has the look of a plugged pneumatic conveyance system, but I can't imagine that working reliably with rubber hoses. Any ideas?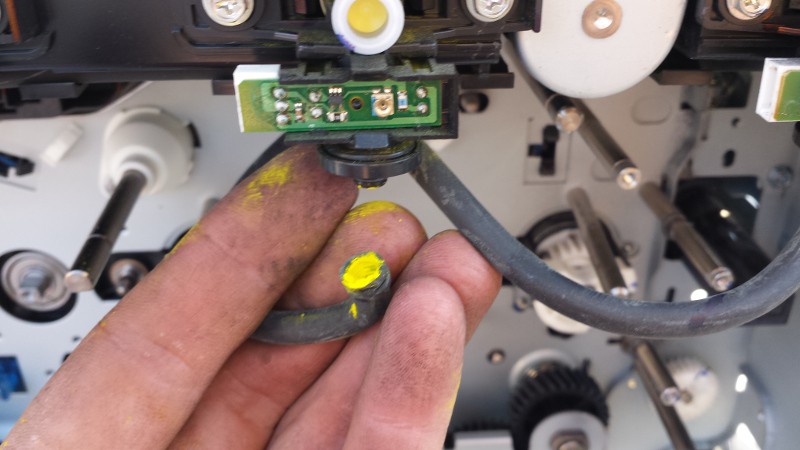 Ah, the pinnacle of 90s innovation: the integrated fax machine. This subsystem features 2 (!!!) backup batteries, as well as a crappy external speaker (connected via the white and red wires) for classic fax machine sounds: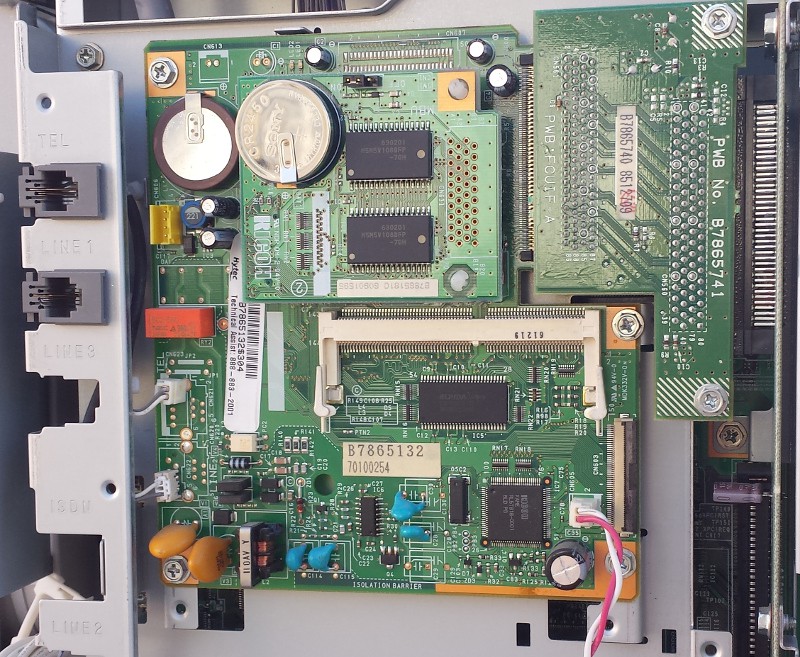 A fine day's work:

More to come!