The Itona case had to be modified.
Victim: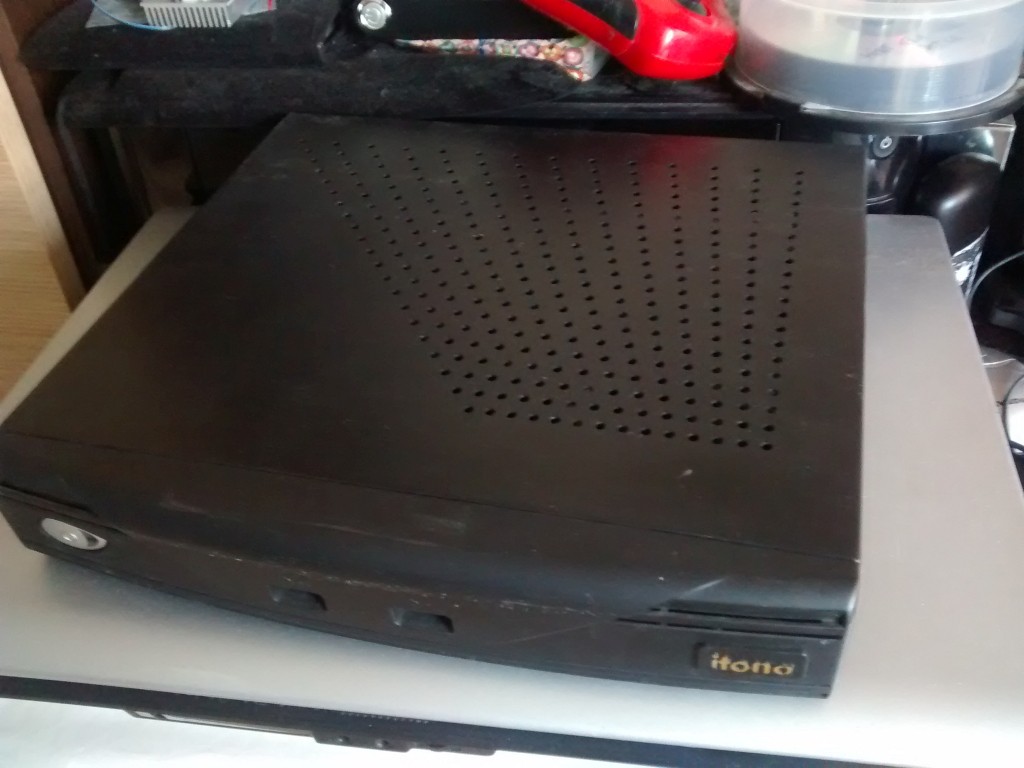 It was designed to house a mITX motherboard with 55W PSU. 2 USB ports were present on the front and I hoped that DVD will fit there with minimal effort. Unfortunately the drive was about 1mm thicker than available space so more cutting was required: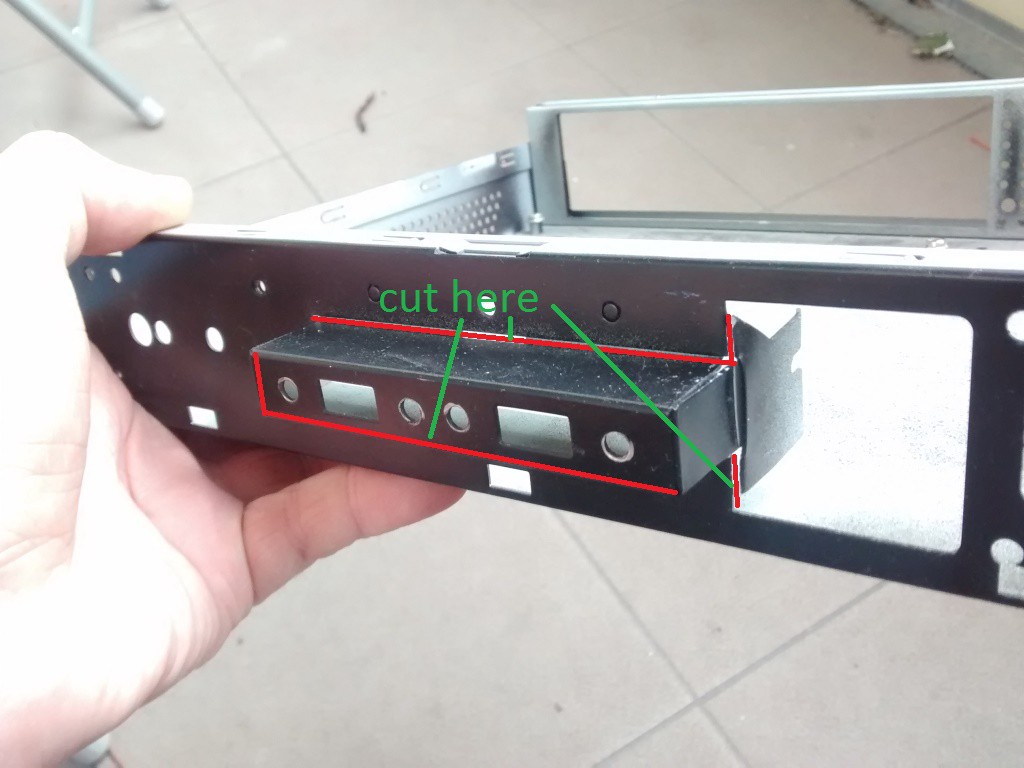 Initial fit:
Support for the drive (on the right side) was made using 4mm acrylic I had lying around.
Near the front plate 2 additional pieces of acrylic were added- glued to the centeral one, then I drilled 2 2mm holes to make a taps for the M3 screws: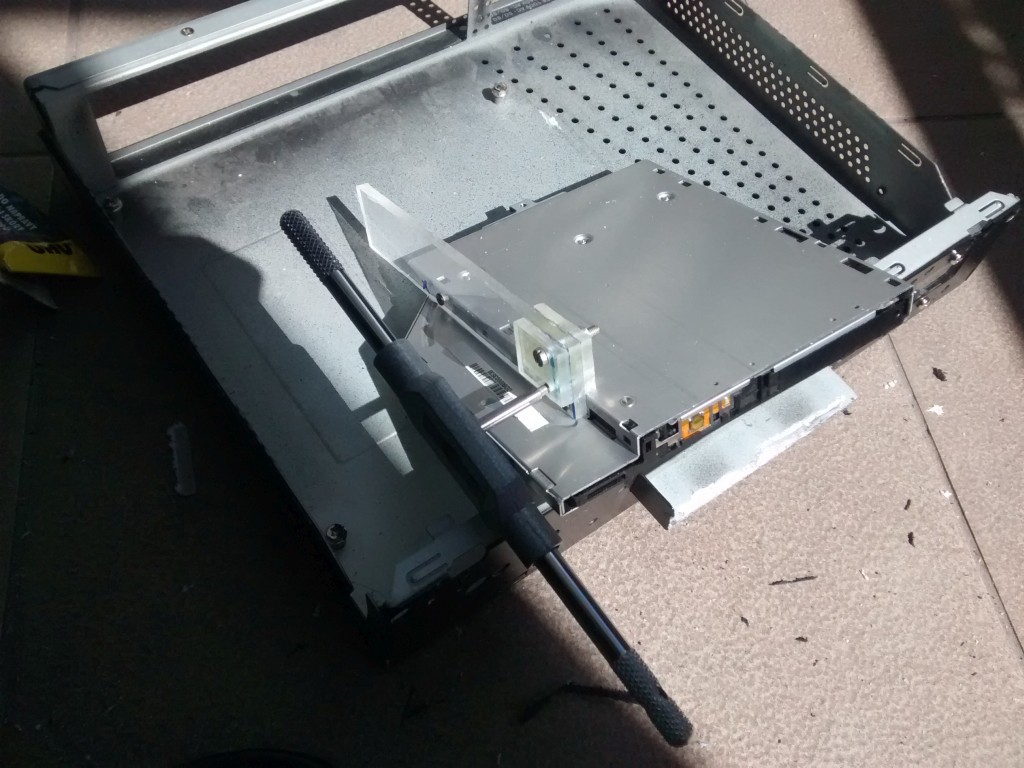 These were necessary to connect everything to the front plate- additional 2 holes were made and tapped:
Finished mouting: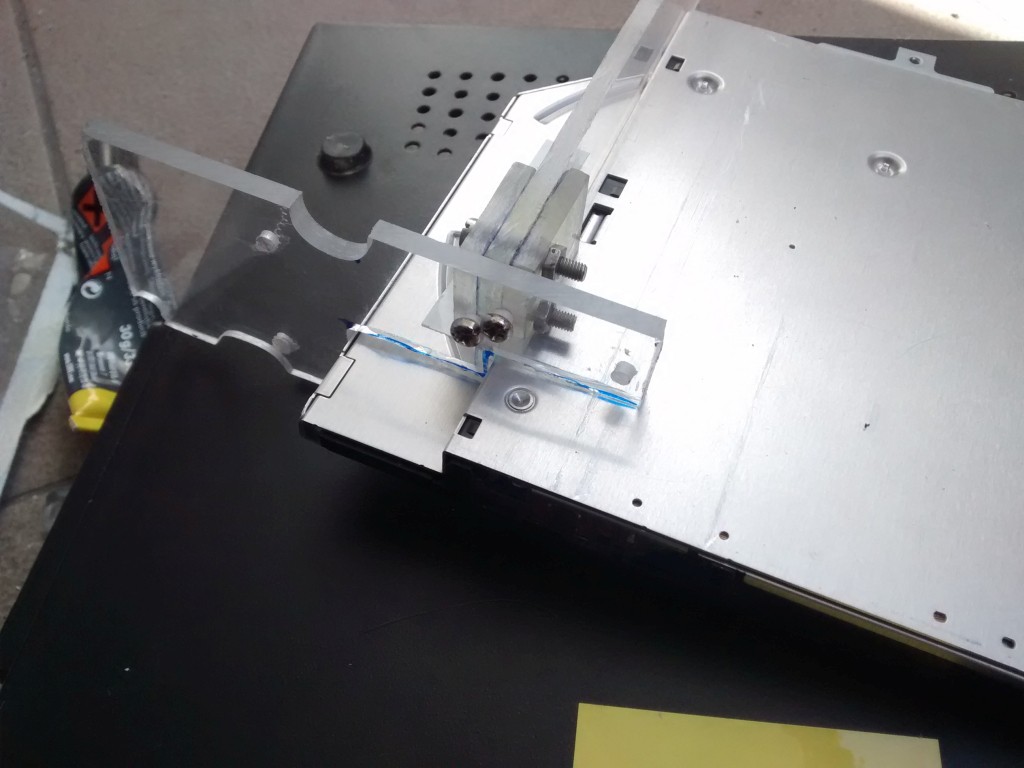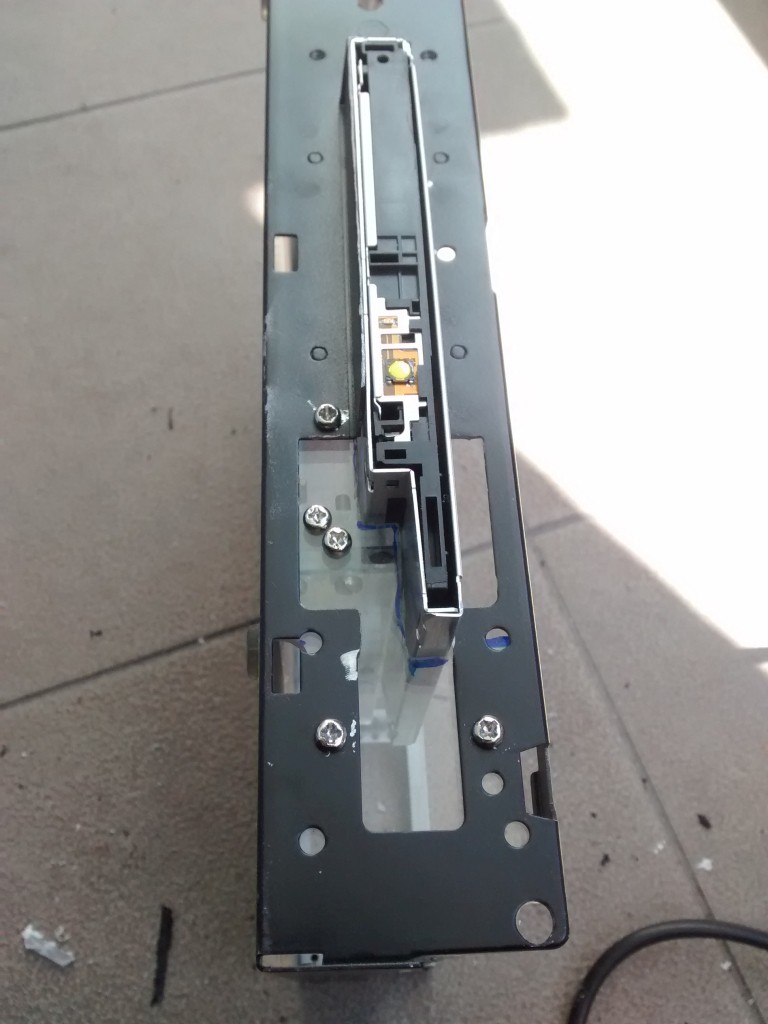 And the right side DVD mount: