I can't just toss all the electronics inside the case (for reasons which at this moment must be all too obvious ;) ).
On the bottom of the case there are 4 mounts for the mITX motherboard which will hold the acrylic plate in the place. Since I must cut out quite big area to fit Odroid (with cooler) and the fan- DVD will also be used as support.
The beginning- holes for "motherboard" mounts ready, cutouts for front panel mounts ready, cutting lines to make place for DVD marked: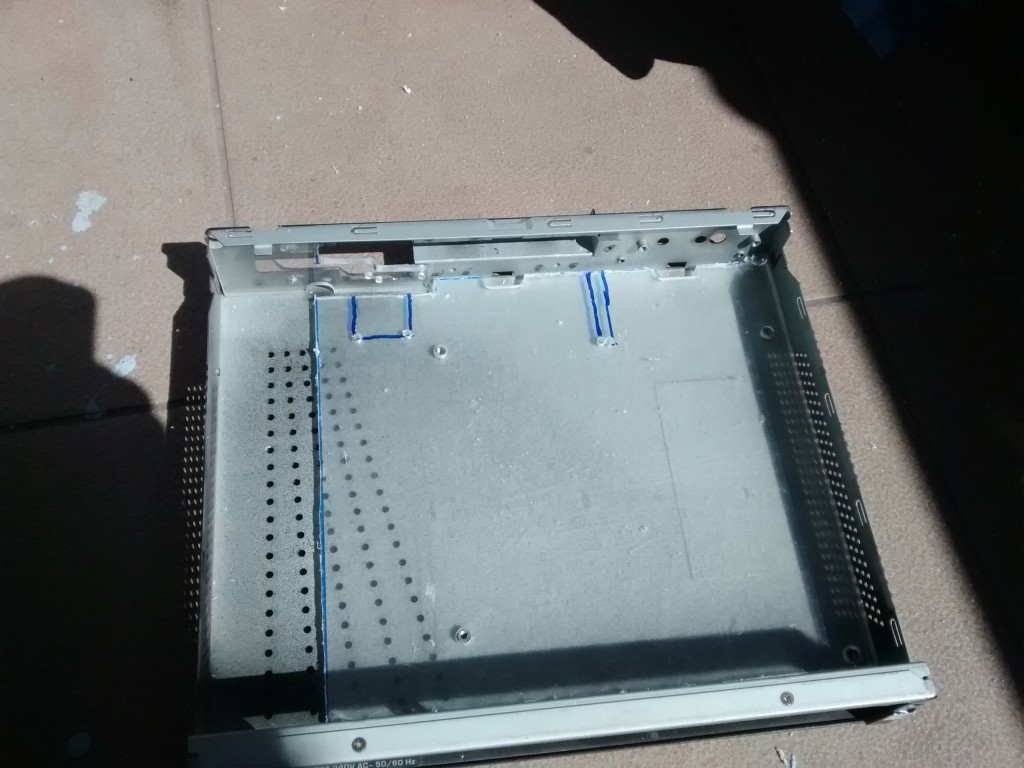 There is still some place left at the back of the case, I will have to fit a back panel there.
I modified the left side of the DVD mount- now it has a smaller footprint and it's easily removable from the case: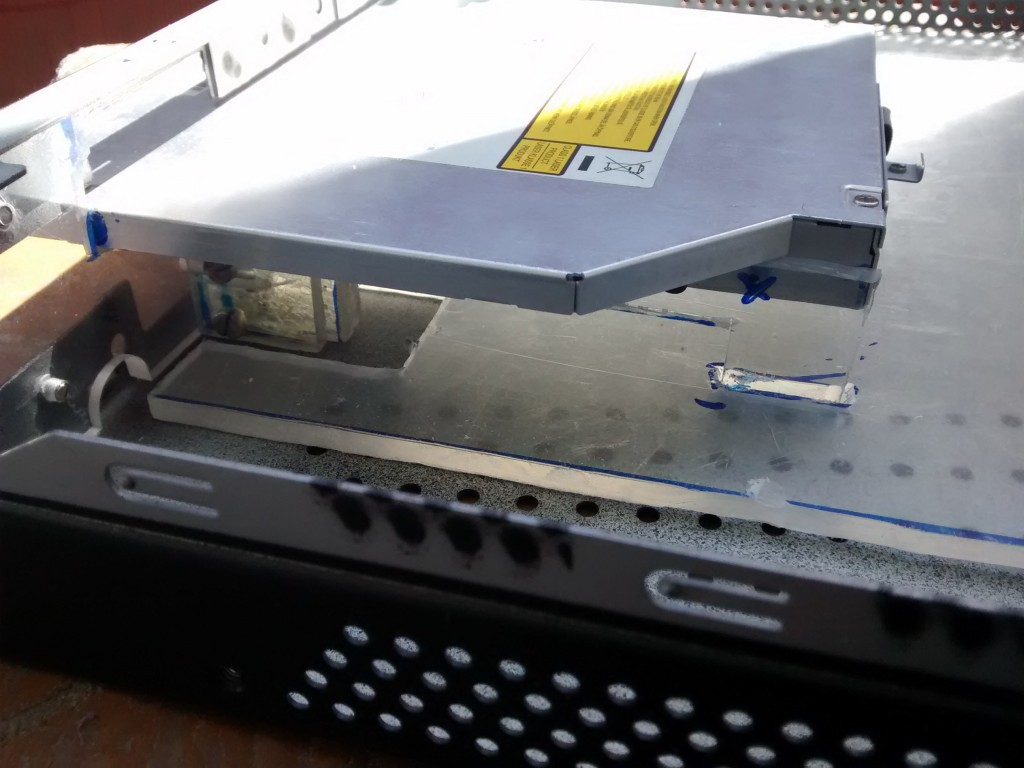 DVD- right side: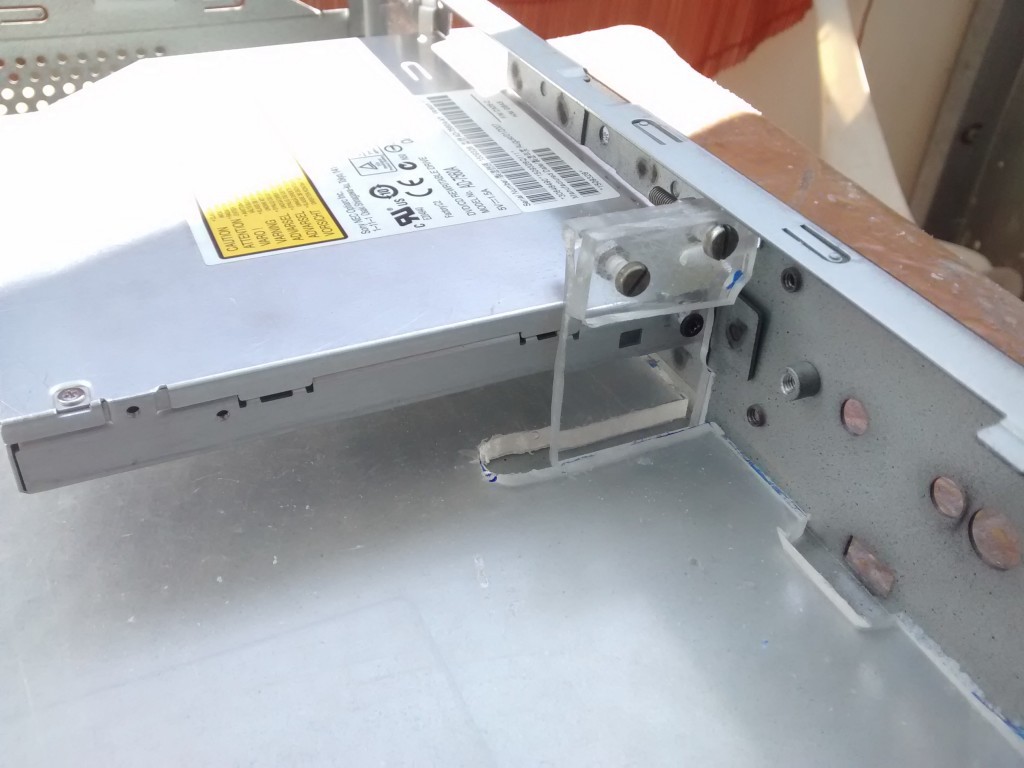 Initial cutout for Odroid and cooling fan: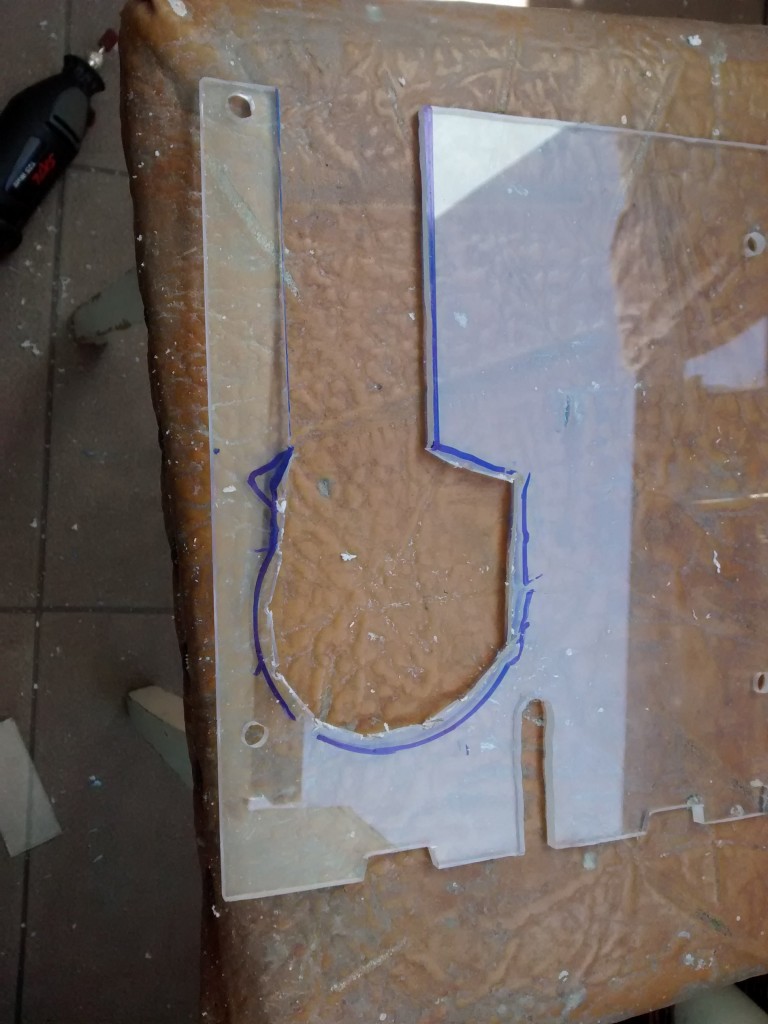 And main components in place: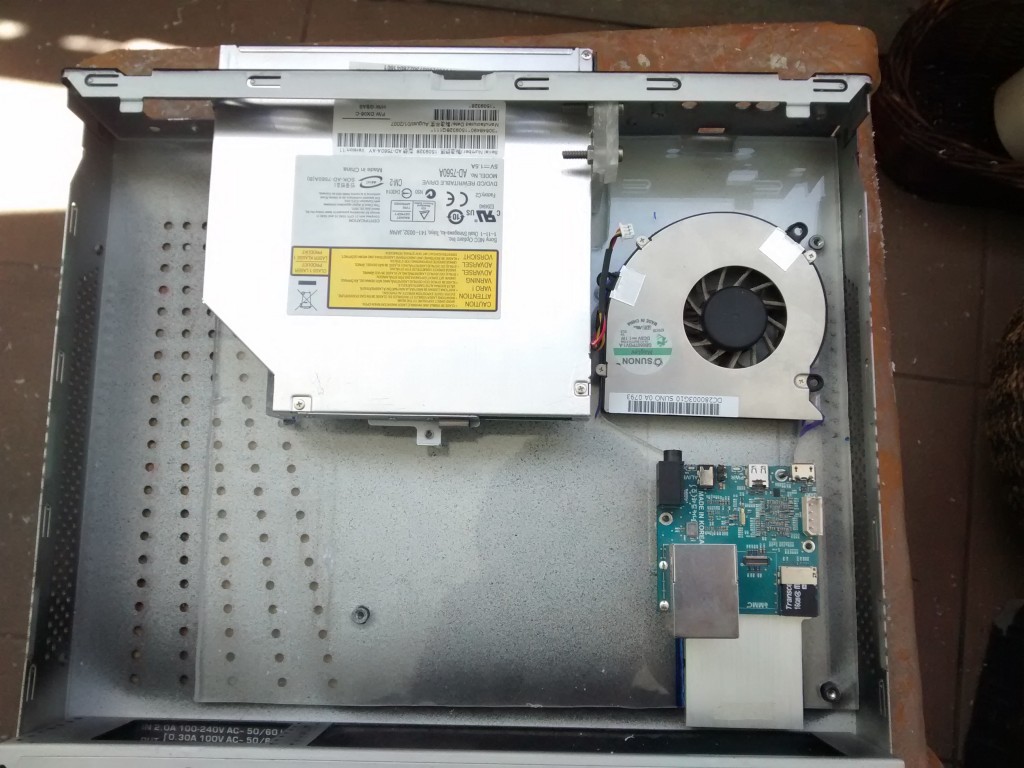 I removed some plastics from the fan (right side at the bottom, not visible on the picture) as I don't need such wide blowing area, also about 5mm of acrylic was not removed.
Fan will be mounted at an angle - lower near Odroid- it is designed to suck air from both sides.