Some time ago we received a OSHpark coupon from Mike. We have designed a customised dev board for our BLE board. Fiddling with connectors and wires on a breadboard is just a waste of time.
We only received them yesterday! SWEET!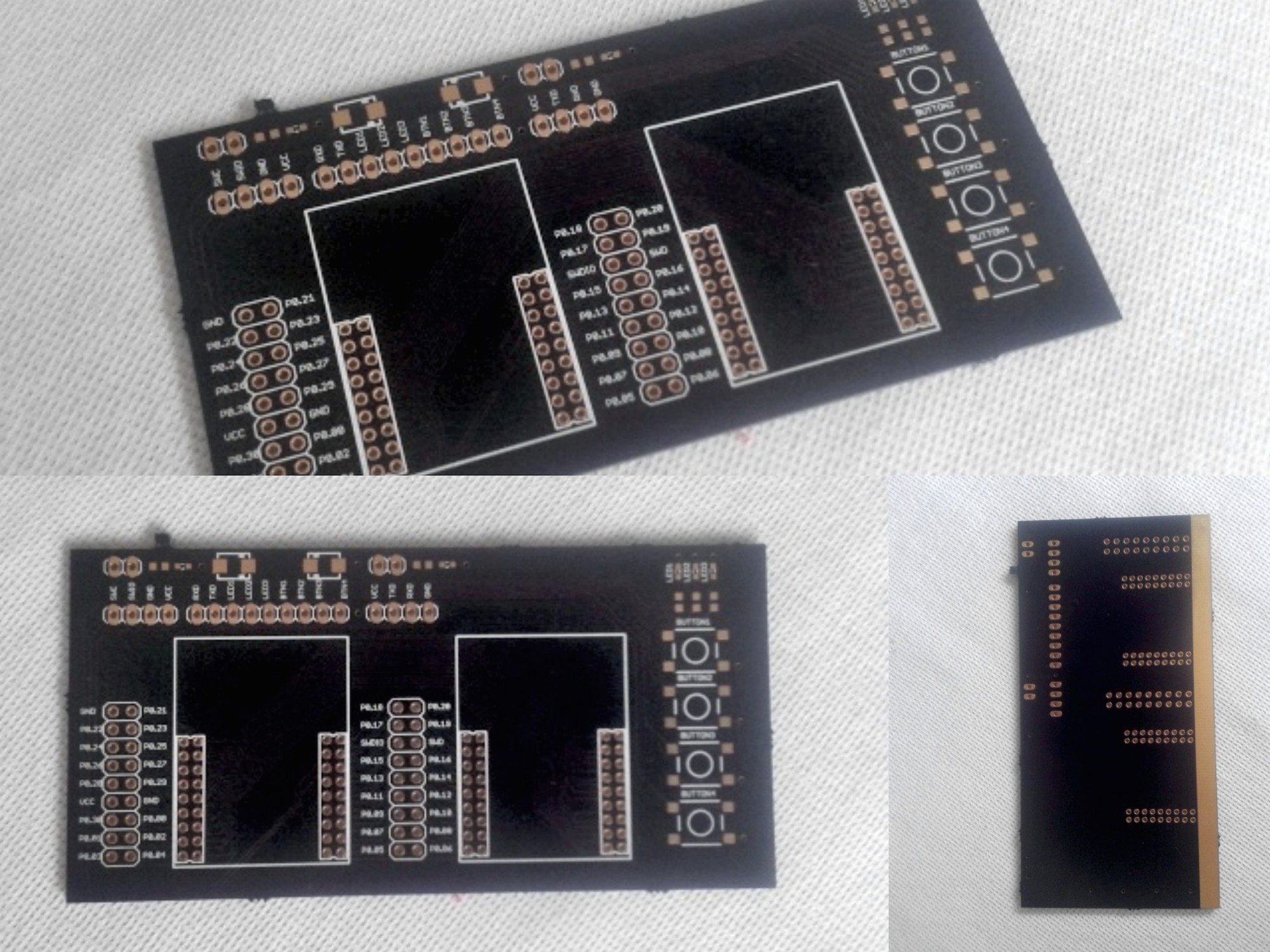 Many thanks, this will definitely speed up development and reduce frustrations with those bloody cables.
Eagle files available here.