The dog stands, but just barely. As long as the voltage remains solid, motors don't overheat and all four legs share the lift in a fairly even manner, she will stand.

It's time for more torque. I'm trying a larger servo motor (1/4 scale) that provides double the torque of my current motors (550 oz. in versus 277) at slightly more than double the cost ($39.95 each).
Here's what the new motor looks like compared to the old one.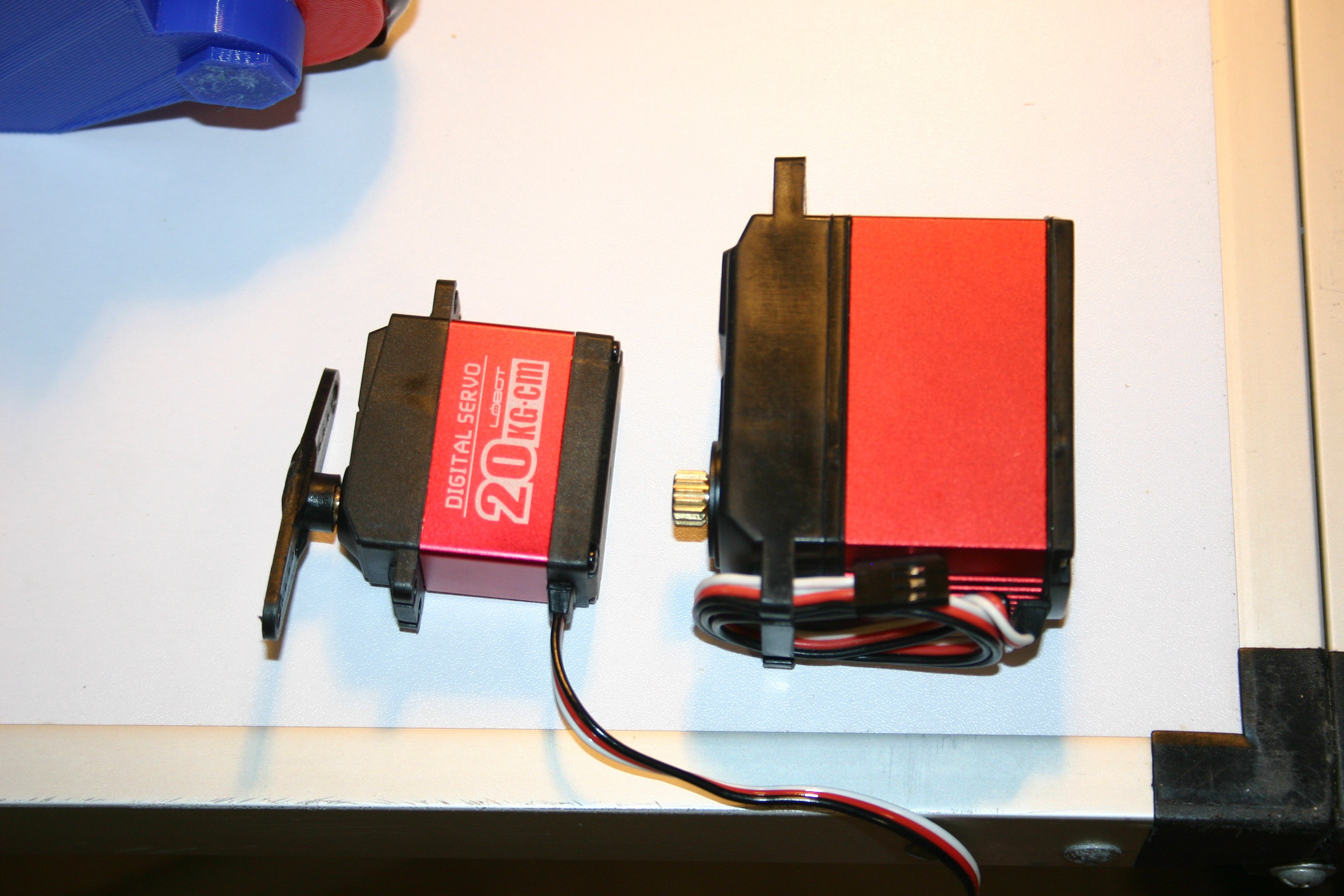 Now, to start the knee change design process. First, I measured the new servo and printed a template to see if the motor and screw holes would align.
Too precise!  The motor has to be "angled in" to fit the cable; thus the length of the slot must be slightly larger than the length of the servo body to work.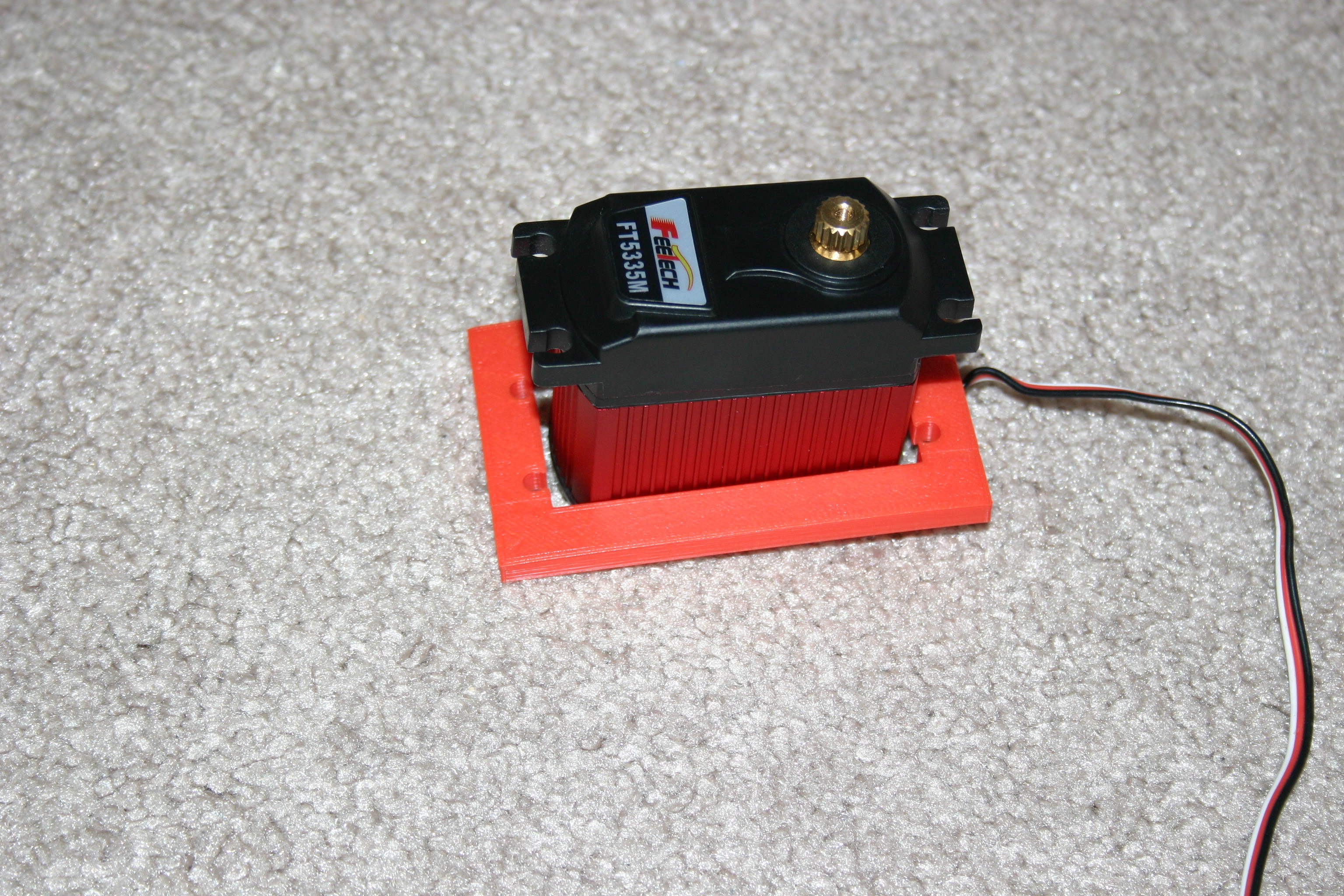 Just adding a millimeter here and there resulted in a hole too large. Time to adjust again and reprint the template.

This is a good fit--now to add some depth and sides.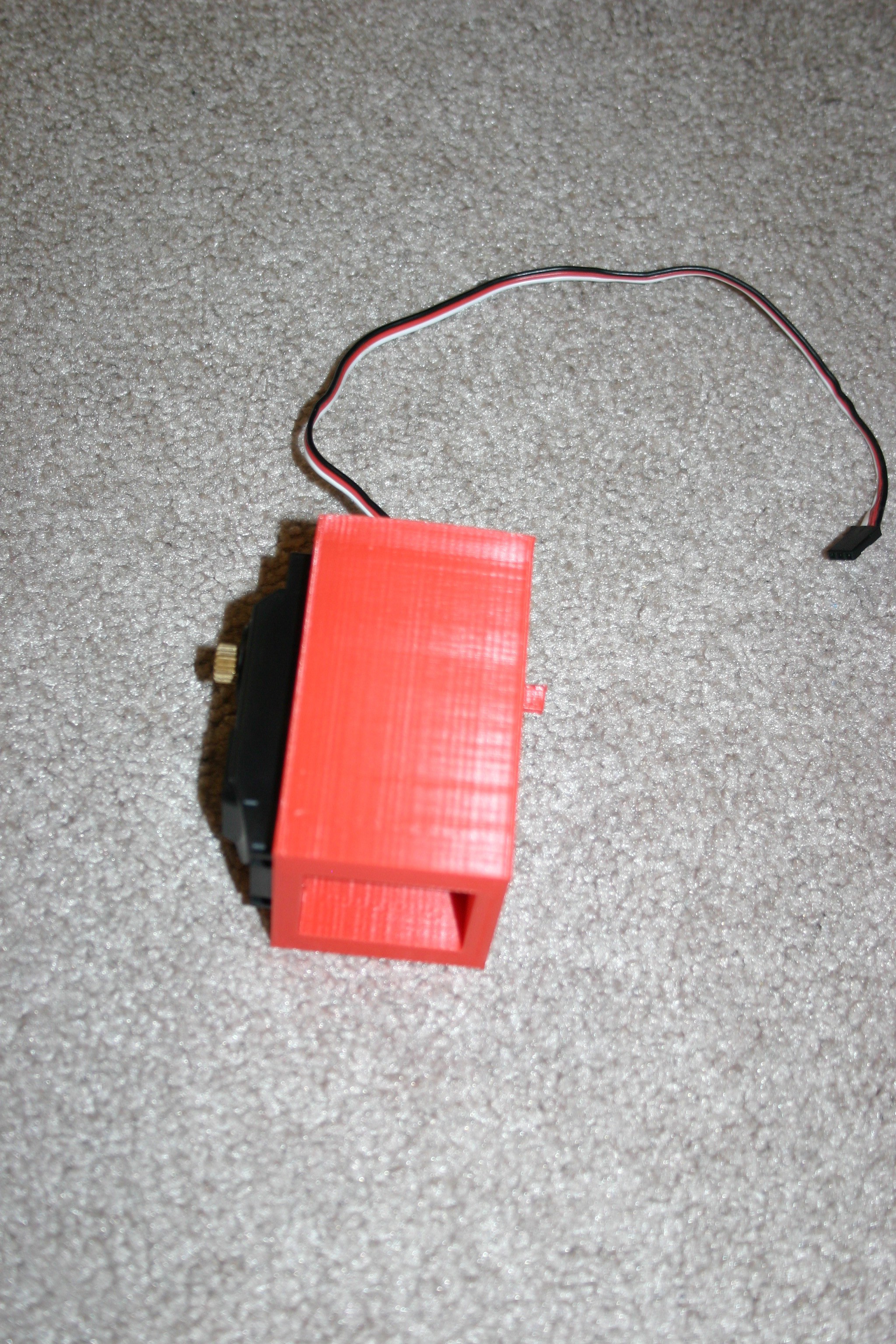 That looks good. Next, it needs to blend with the upper leg attachment bracket.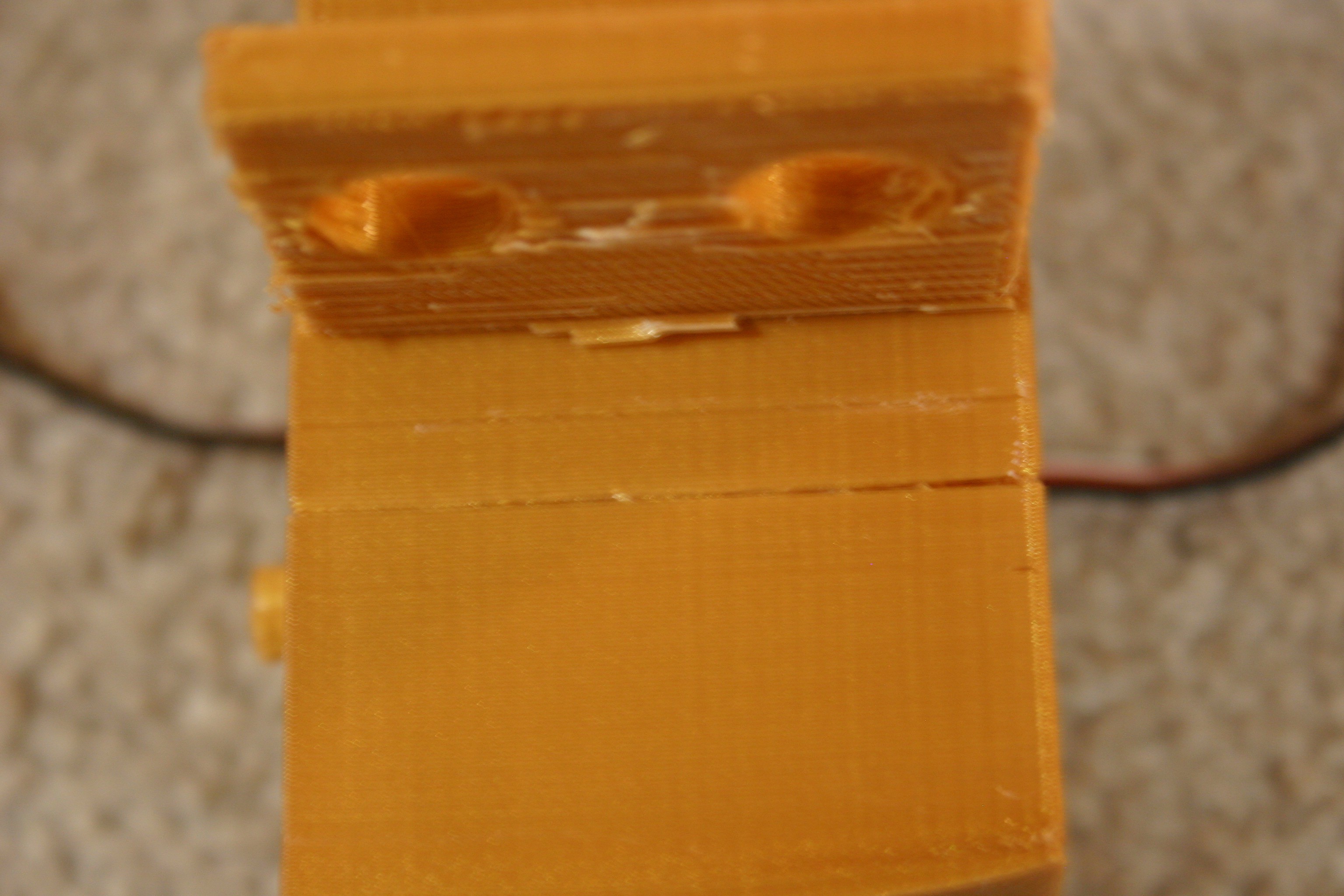 During the 4 1/2 hour print, filament on the spool was tangled and a weak layer was printed in the bracket.  Time to change filament and print again.
This looks pretty good.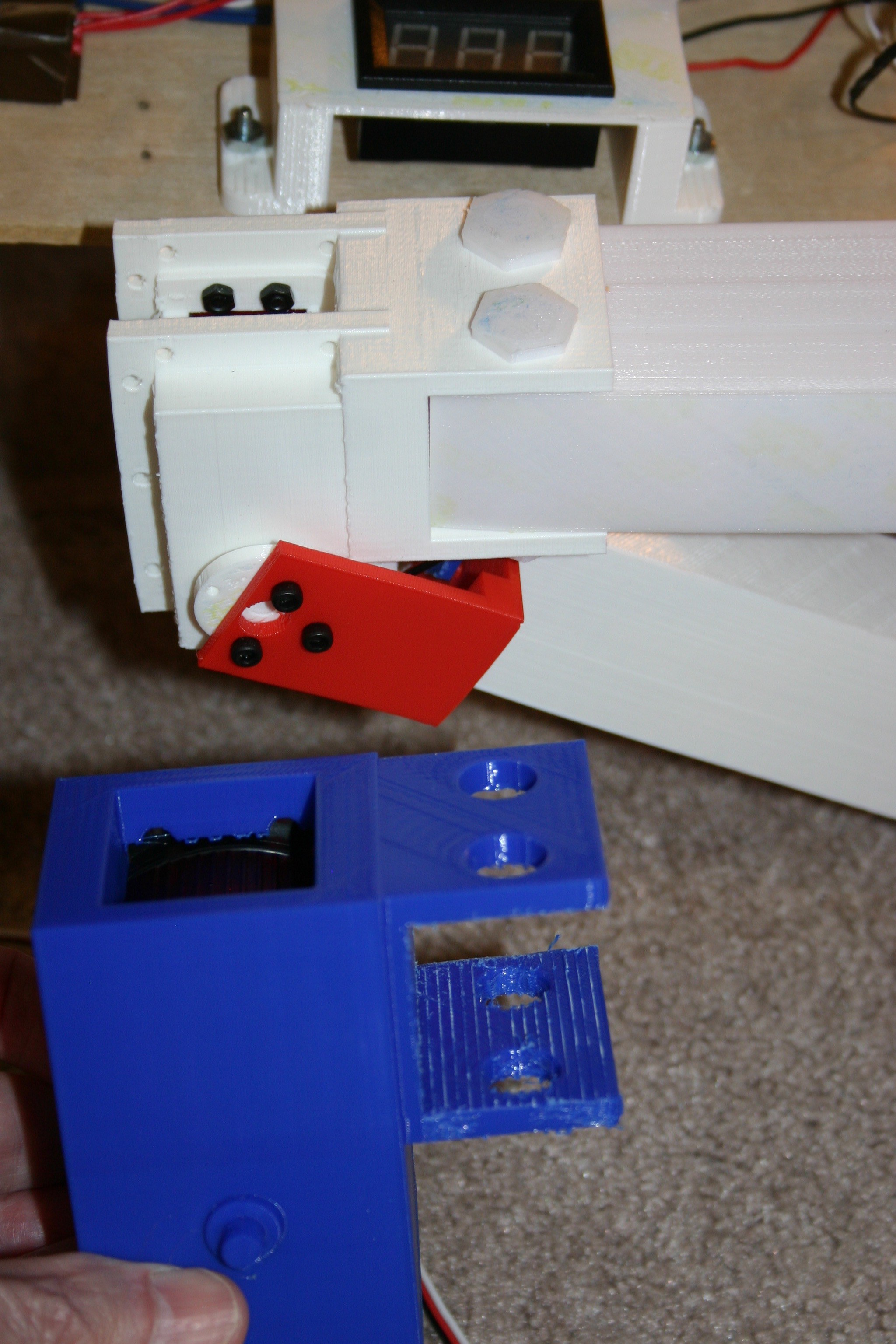 I think this will work--of course I'll have to create a new receiving bracket for the lower leg.