A CF card and replacement battery can be ordered on Amazon or ebay. I paid 20 Euros in total for a 16GB CF card and a new battery.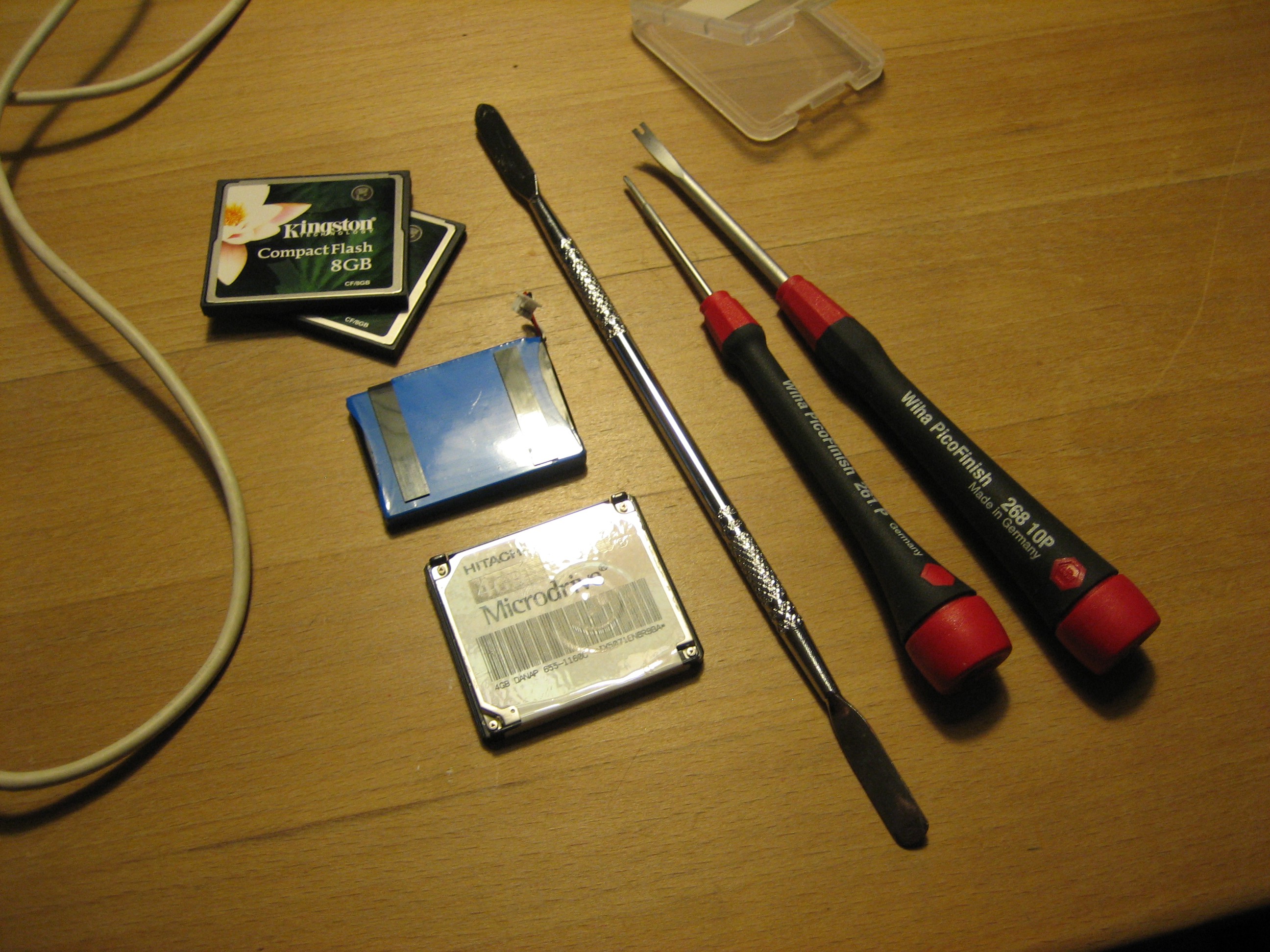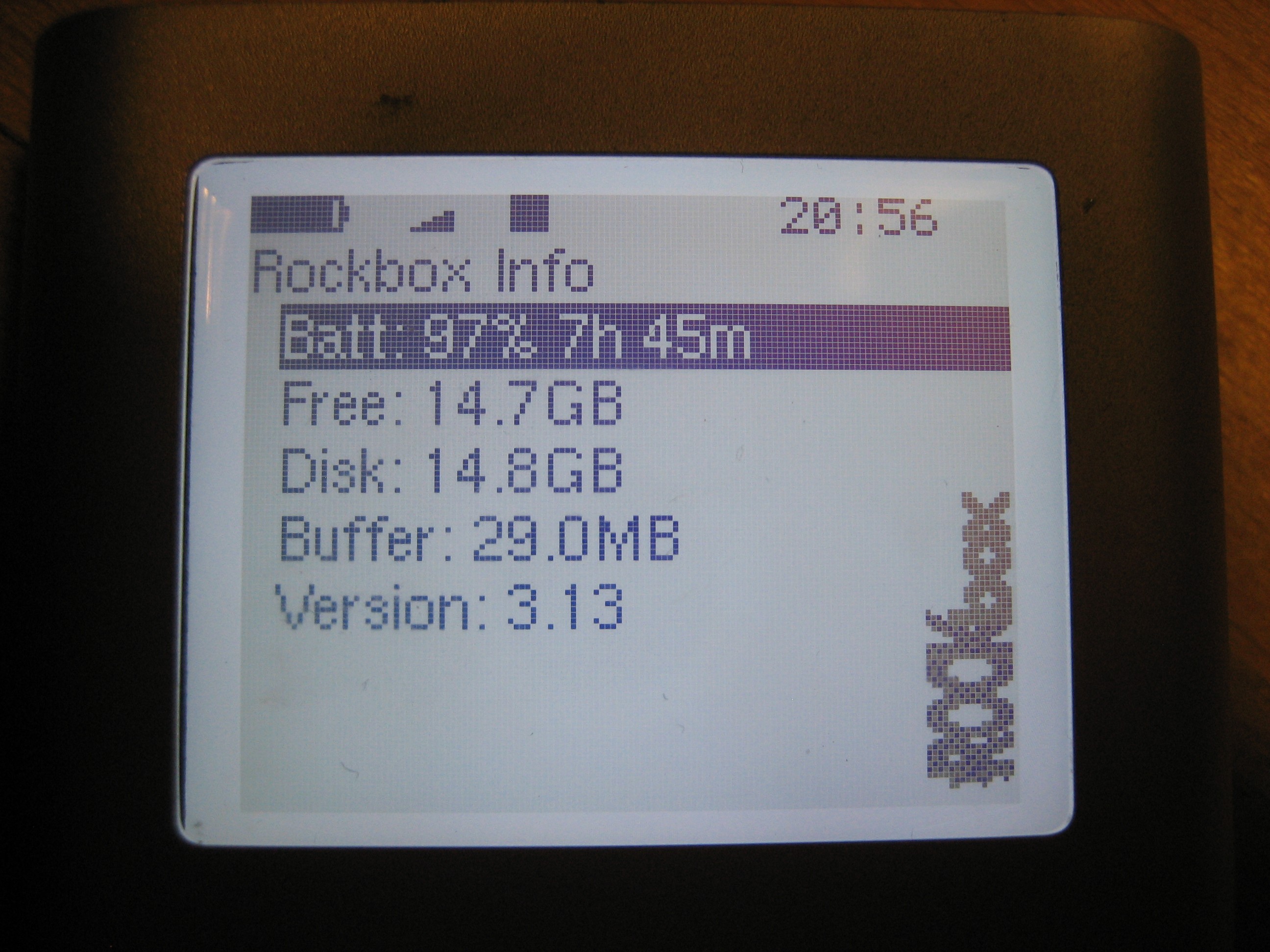 First, set the keypad lock switch to "locked" to prevent the ipod from powering on while fiddling with its parts.
The next step is to remove the top and bottom cover of the ipod mini with a plastic credit card. After that, there is a clip at the bottom around the connector and two screws on the top. Now the keypad connector (left of the usb connector) can be removed. After that, it is possible to slide the pcb, display, battery,cf card sandwich out of the aluminum tube.
For detailed instructions see tutorials/logs by other people:
http://www.geektechnique.org/projectlab/759/the-ipod-mini-remastered-now-with-16gb.html
https://de.ifixit.com/Device/iPod_Mini
As soon as the new battery and CF card is installed, it is neccessary to recover the IPOD using iTunes, as the RockBox installer does not recognize the IPOD with a blank CF card (wrong partition table). After that it is possible to flash RockBox.