Frantic? That word doesn't begin to describe what it's been like round here lately. Despite the huge workload of preparing for the finals, in an act of insanity, three weeks ago, I decided to completely redesign the brain box. One of the parts in the old brain box had become hard to get hold of. This prompted the redesign, but I ended up redesigning all of it. Dupont cables are out, along with the LED's. The system now uses a 4 channel relay shield on top of the arduino uno, with a servo/sensor shield on top of that. This simplifies the build process enormously. Everything plugs in, or gets screwed in to a terminal block.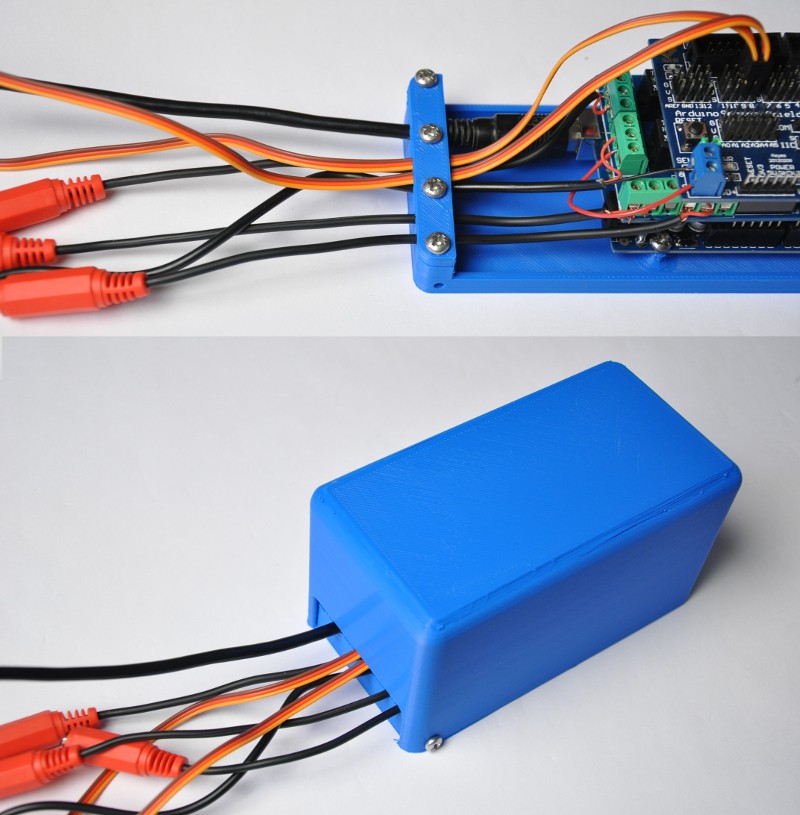 I also took the opportunity to add another safety feature. Previously, when the eyedrivomatic app was started, the servos would occasionally give a random jerk. Which was potentially dangerous. So in the new brain box I used one of the relays to deny power to the servos, until both the app, and the firmware were running smoothly.
The electronic hand has also had two revisions in the last few weeks. It is now at Mk6! I've also got some exciting news about our three beta testers. But i'll put that in the next update!