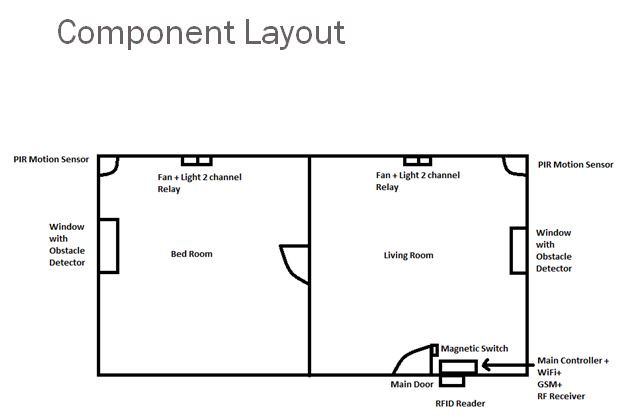 —Each member will have an RFID tag for themselves.
—The RFID tags will be needed to gain access to the house.
—If anyone opens the door without using RFID tag alarm will be raised.
—If anyone tries to enter through the window alarm will be raised.
—If motion is detected in spite of no one in the house alarm will be raised.
—If members are there in the house and motion is detected in a room the Fan and lights will turn on. In night mode light will automatically turn off.
—The members can manually turn on or off their appliances and monitor the sensors through the smartphone app after entering the password.
—The app will also have provision to schedule on and off for the appliances.