Finally got into the Eurorack modular synthesizer hobby via free and open source VCV Rack program. Its a C++ sound engine and standalone program written to model eurorack modular synthesizer modules. You can create custom patches from the built in modules or use 3rd party modules. I'm just getting into it but here is a patch I created that I plan to run on an Elo 22" i5 touch screen PC alongside my hardware synth setup.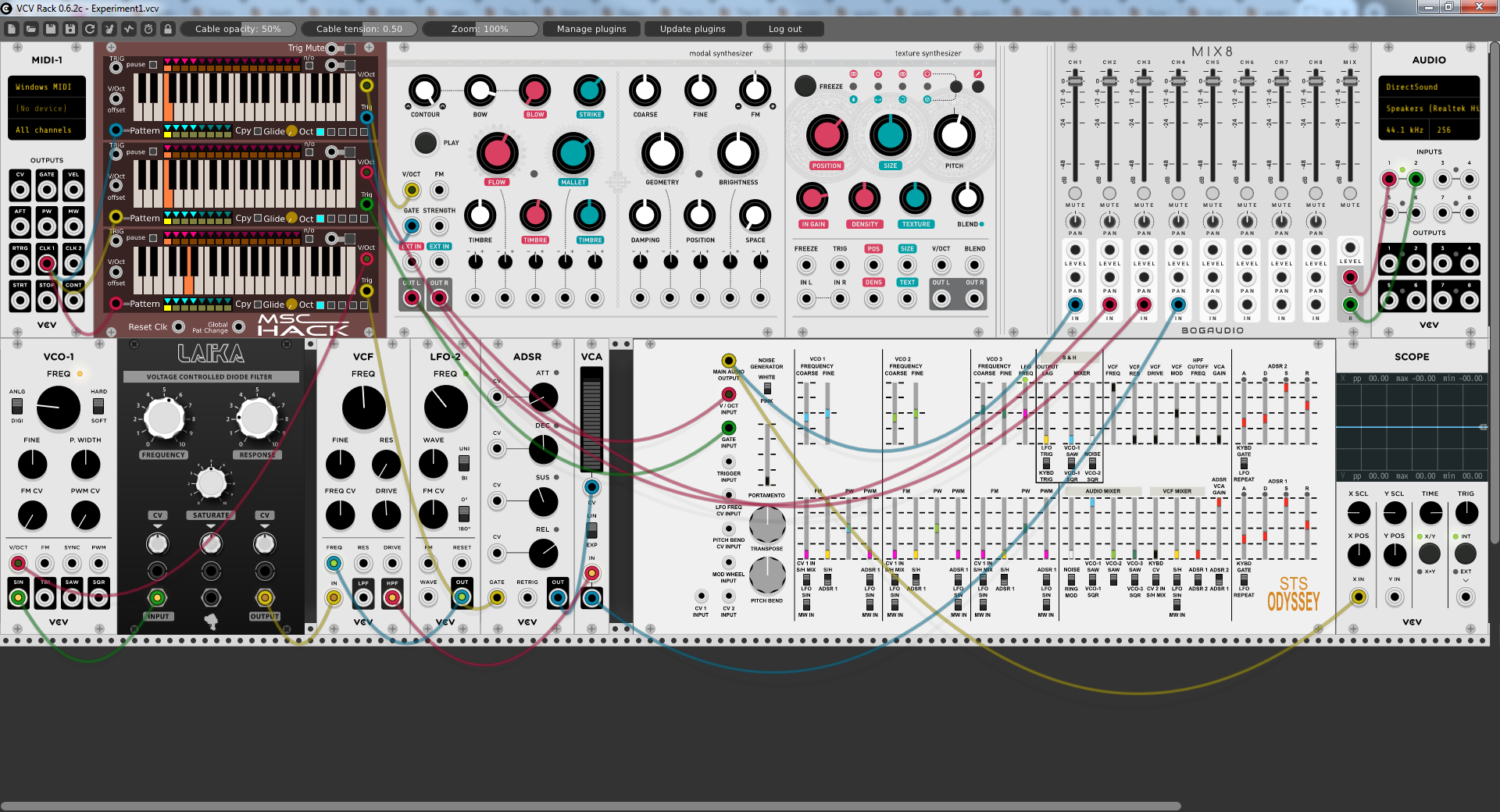 This patch features the following:
- Modal Synthesizer based on the mutable instruments modules
- Custom bass synth I made out of built in modules + ladder filter
- ARP Odyssey clone module
- Everything mixed stereo
- 3 instrument 16 step sequencer for controlling all of the,
This patch should at some more range to my synth setup, it will free up my Korg Monologue for playing sick leads and add some more textures on top.  Stay tuned for more, its gonna be run treating a whole PC as just a MIDI device synced and controlled by my Korg Monologue over MIDI.