Sorry it has been a while since our last update. We have been doing field testing at local races. Learning a lot about what works and what could use more improvements. So far the basic idea works great. It is really quite quick to add the sensors and remove them from the bike which makes it very easy to use.
Here is a picture from a race at Plattekill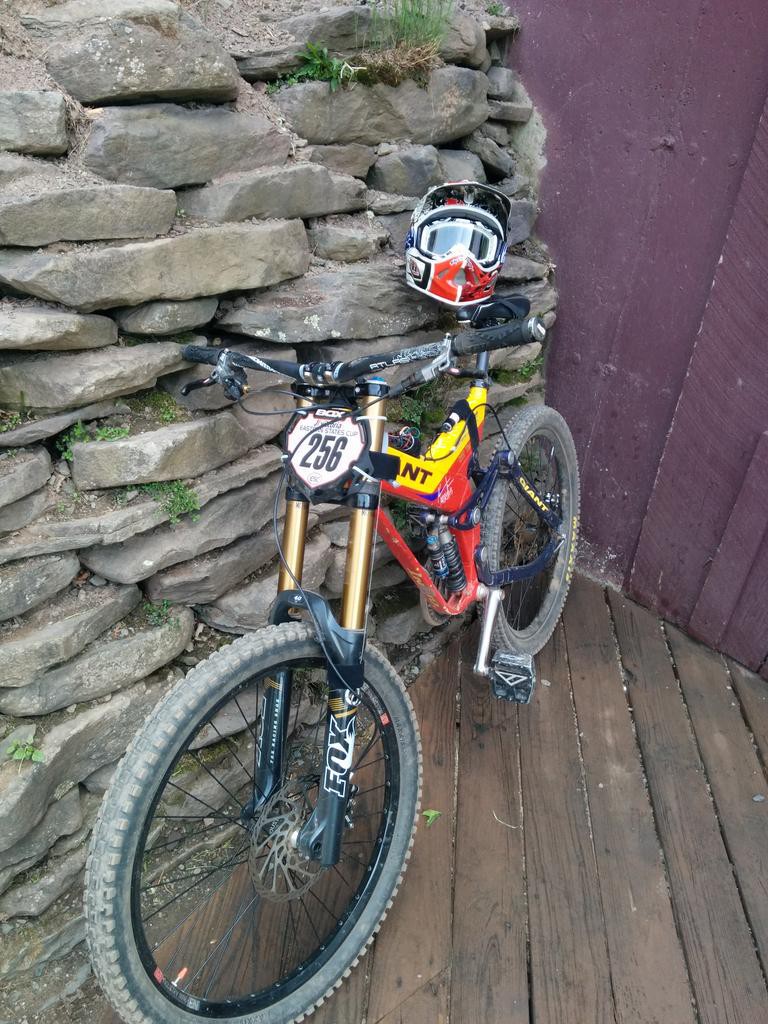 We got a lot of valuable data that weekend. Unfortunately I got a flat tire during the race run so my results were not stellar ( not that I try to hard to win these days anyway )
After Plattekill we went to Mountain Creek for the ProGRT race. Most of the major suspension companies were at the race providing tech support for the racers. It was neat to show them picrorico and get their feedback. They all pretty much have custom in house built telemetry systems for testing already but a few gave hints that a consumer product might not be too far away.
As far as testing goes we were getting good feedback during practice. Unfortunately during a practice run my rear wheel slid out on a root and I crashed. That would be the end of testing and racing for a while. Turns out I broke my left hand requiring surgery for pins and a hard cast. Being a small team with full-time jobs this put things on hold a bit.
We will continue progress though and be making use of this shiny new tool.
Stay tuned for updates.