Step 3
After that, I made sure that the converter was set to the right voltage. These converters are configured to pass on 12V by default, which would kill the ESP8266 chip immediately if found out too late.
The output voltage can be adjusted by turning the screw on the lower left side.
Because the screw terminal blocks hadn't arrived yet when I was putting this one together, I soldered the 12V power supply directly to the board:
I plugged in the power supply, and measured the voltage across the ESP vcc and gnd pads. In order to reach the vcc pad, I sanded the part where the PCB was broken in half down a bit.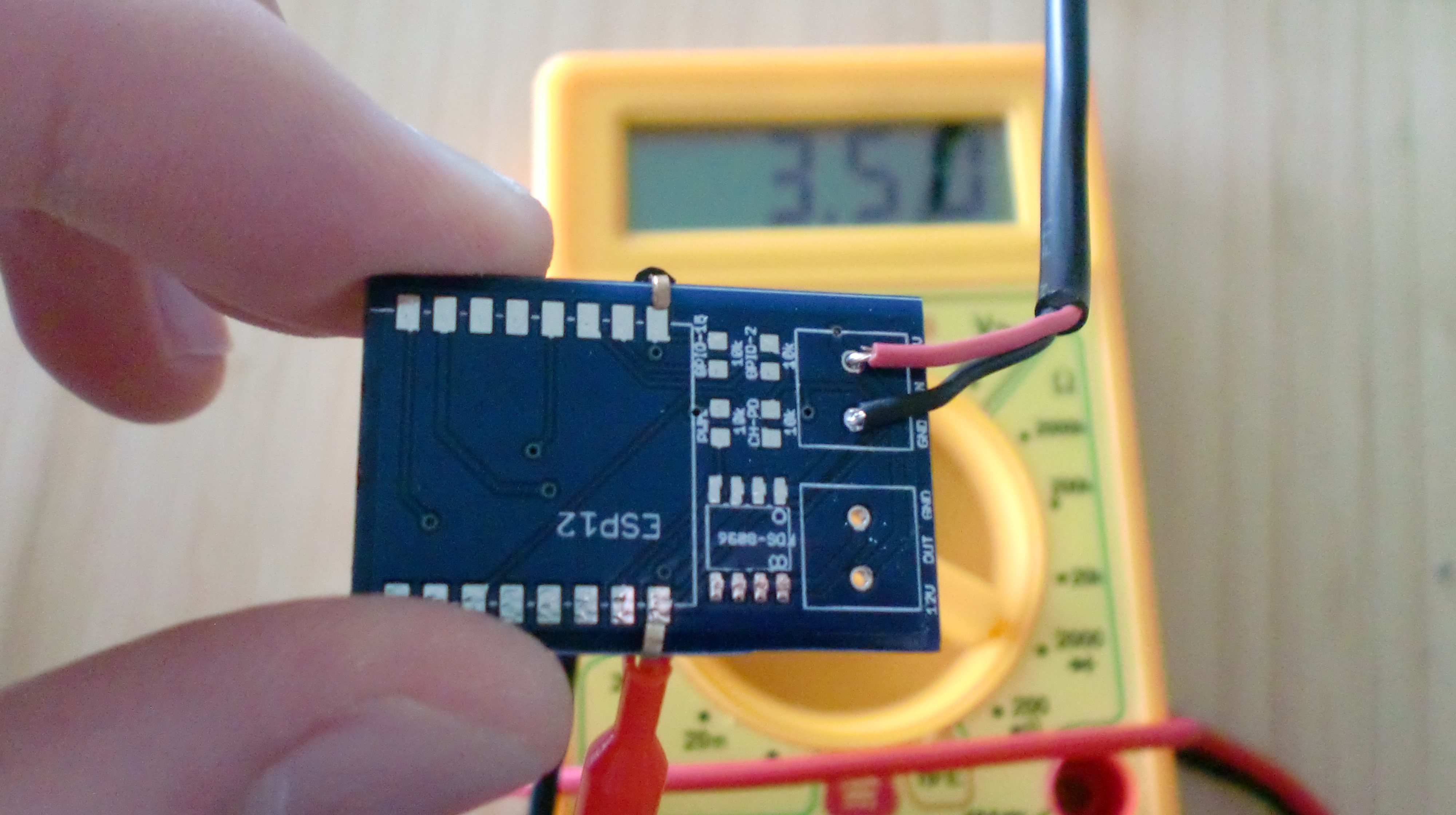 After setting the output voltage to roughly 3.3V (I tend to give it a bit more, 3.5 is still within the ESP's specs), unplug the power supply again to make sure you can't short anything during soldering.