After several tolerance issues with my printer i was finally able to print the last iteration before the rebuild. The toolsystem looks good at first glance and i think i picked appropriate sized magnets. The new 8mm Z-Axis including heatbed is also ready for the big rebuild at the weekend. There is still an issue with the printed pulley, I still haven't managed to print a pulley that doesn't wobble.
Here is a small demo of the extruder toolchange mechanism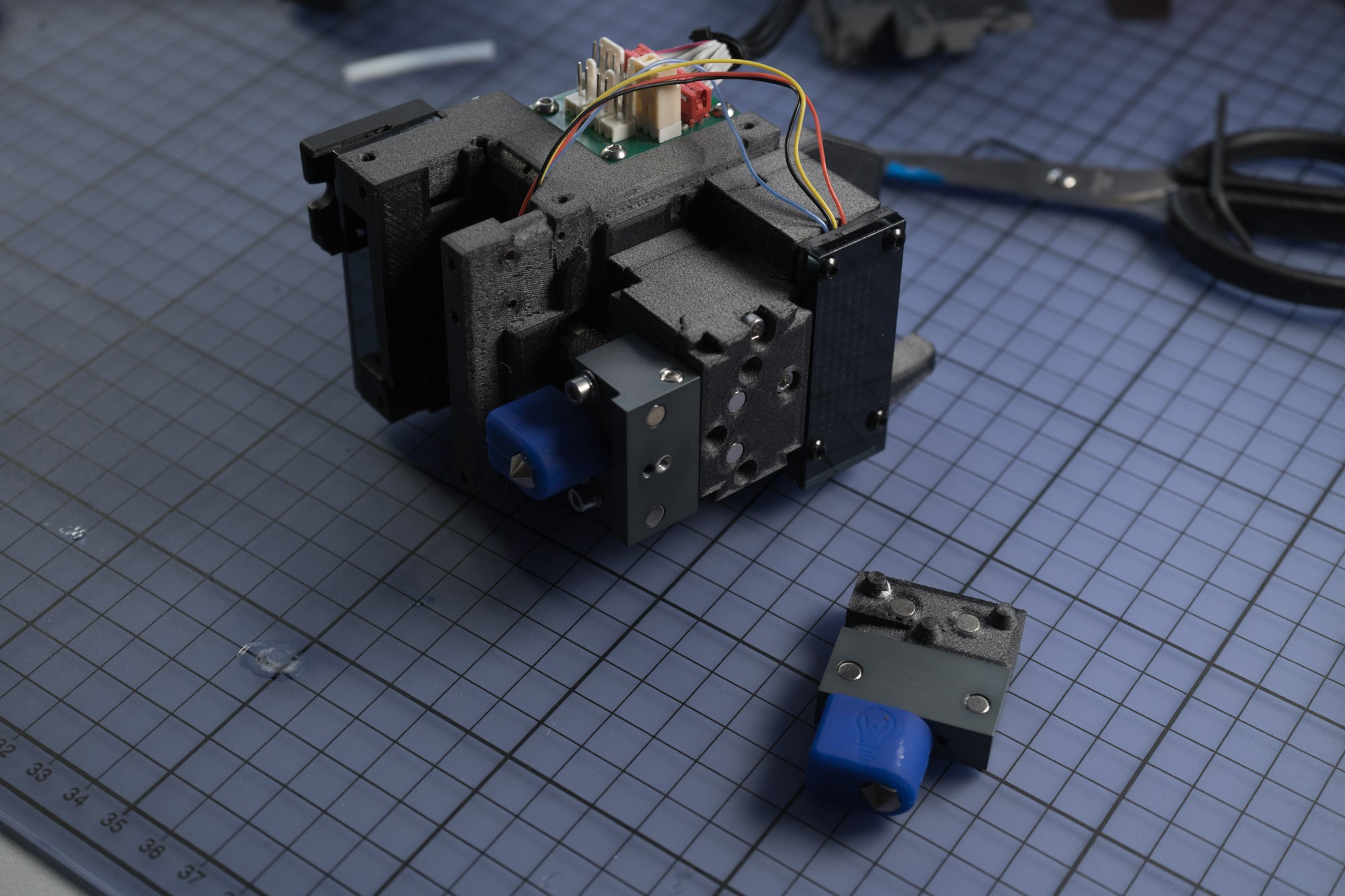 I used regular 2k epoxy glue for the Magnets. I had to buy way more magnets than necessary because they got big variance in tolerance.
X-Axis weight: ca. 400g
Tool weight:  ca. 36g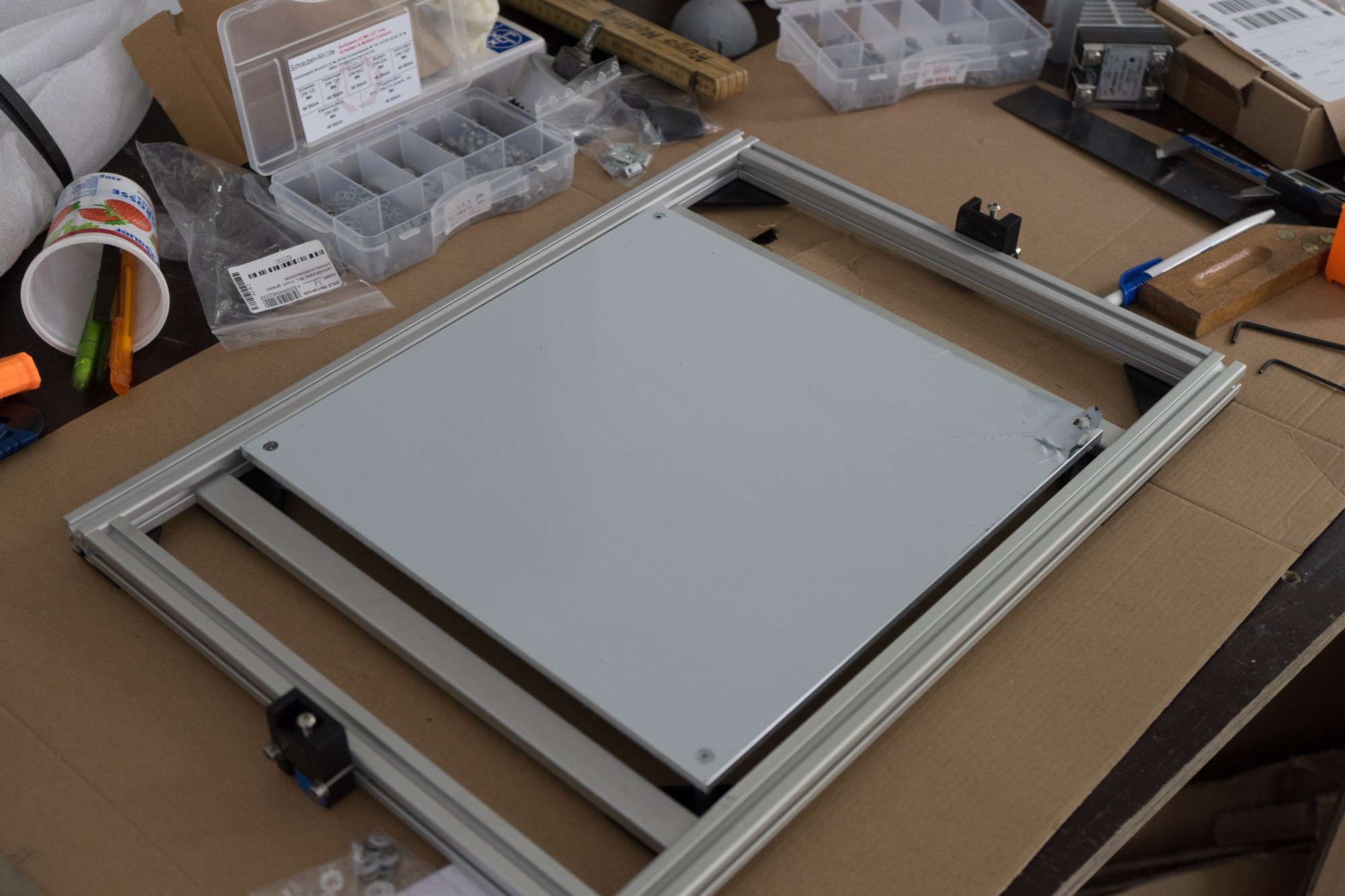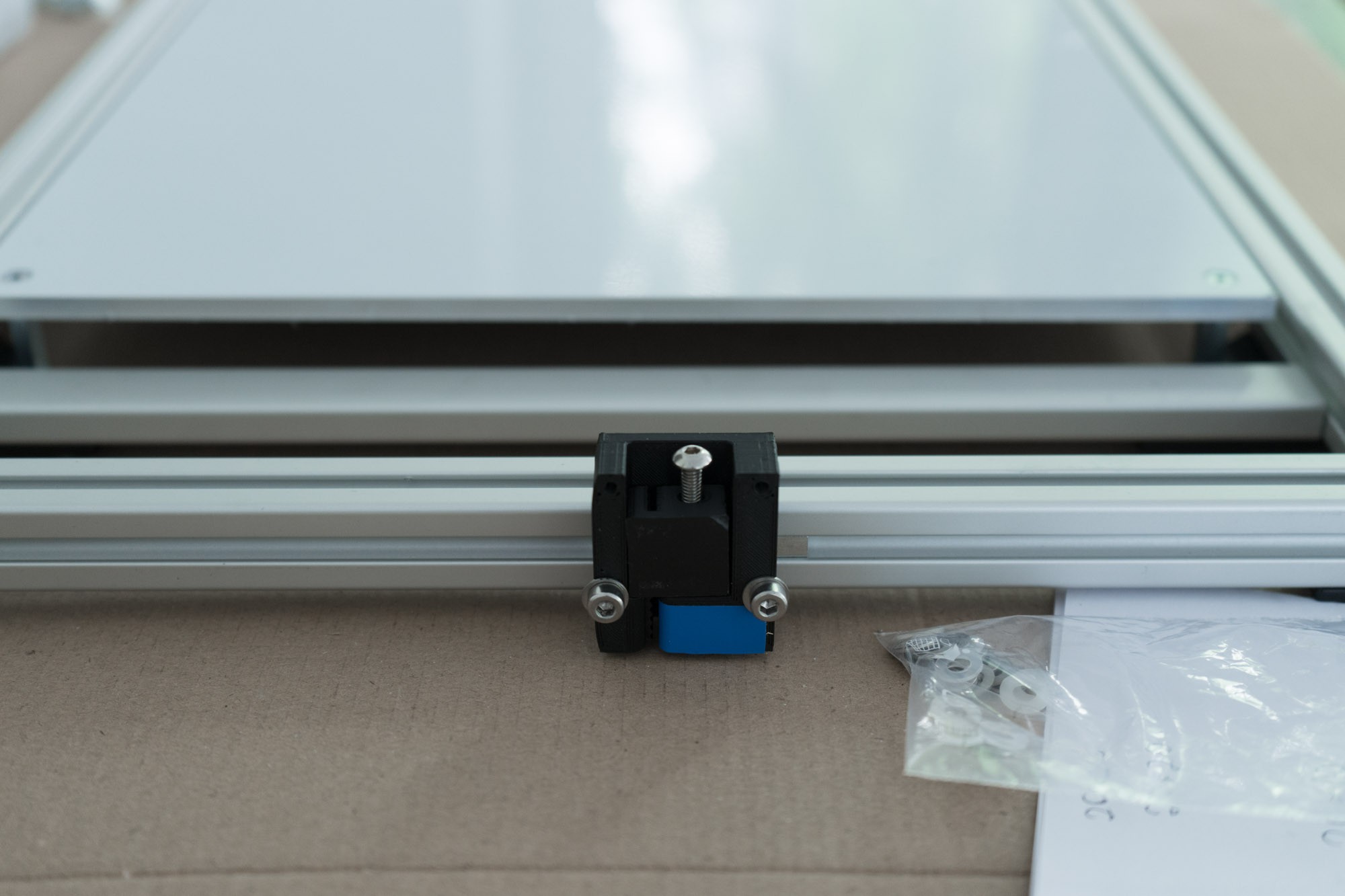 Belt tensioner on the Z-Axis, hopefully strong enough to hold this massive aluminium bed.