One of the biggest pains in the ass when soldering is not having enough light, it is great to have a nice, bright spot light on your board. This prototype includes an attachment for Stickvise which houses a 9V battery and a simple slide switch to turn the lamp on and off. The LED I used is a really bright module with an aluminum PCB heat sink available on adafruit (http://www.adafruit.com/product/518).
In the pics below the brightness represents ~250 mA being pushed through the LED. I'm happy with the brightness, but at 250 mA a 9V battery has about 300-400 mAh life which means the battery should last about an hour and a half. Not ideal, maybe I will just power this with a USB power supply on my next rev.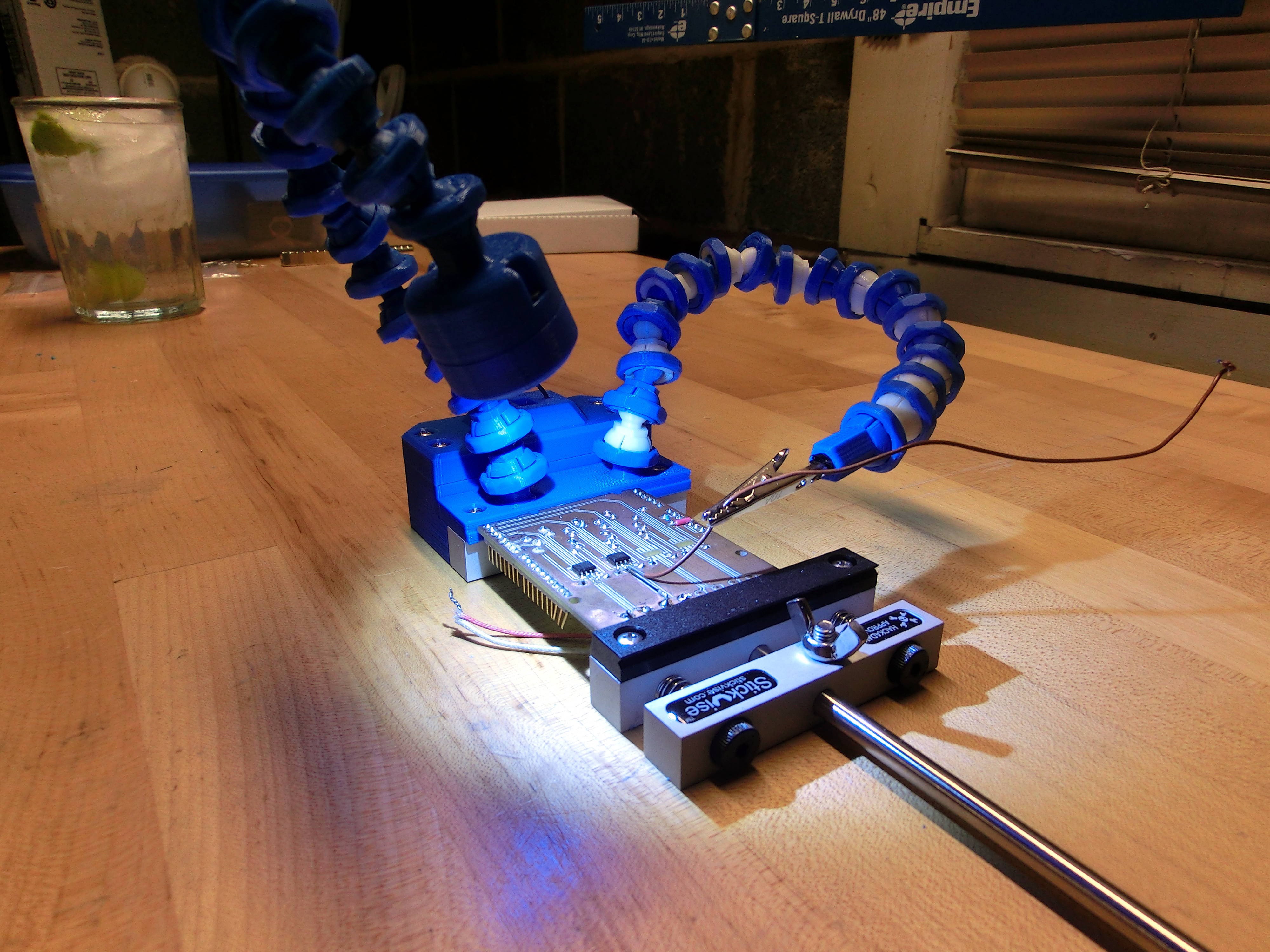 Yes, that's an extra large G&T. It's thirsty Thursday after all, sorry I'm not sorry!