Added data capture and save as text in CSV (Comma Separated Values) format.
To capture displayed channels as CSV, type:
python.exe OscScreenGrabLAN.py csv 192.168.1.3
All channels displayed by the oscilloscope screen are saved in the CSV file, including the "MATH" channel.
The CSV file can be used as a data exchange format with other programs. As an example, this is a captured CSV file imported in a spreadsheet. The chart was not copied from the oscilloscope, it was generated by the spreadsheet.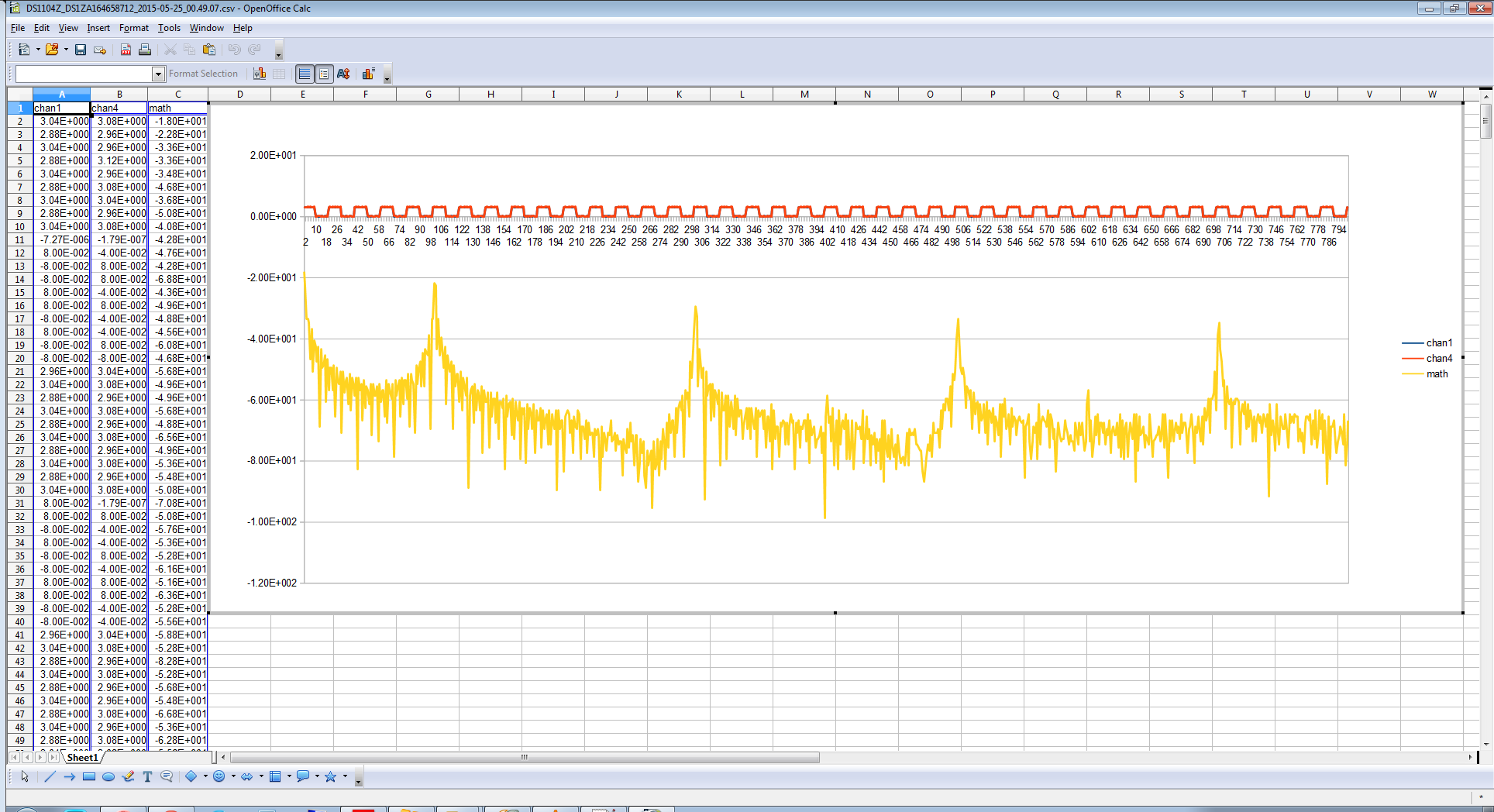 To capture the WYSIWYG oscilloscope display, type:
python.exe OscScreenGrabLAN.py png 192.168.1.3
Notice the differences between the chart/data look and the display look: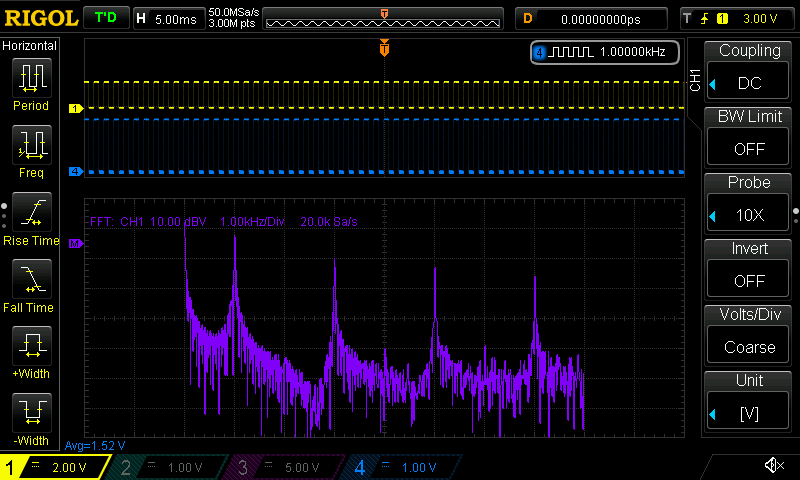 For a better CSV data usability, the following features needs to be implemented:
data timestamp
save/decode raw data
Other nice to have:
save all the oscilloscope settings together with the CSV data
labels for the CSV channels
test if Decode1 and Decode2 can be exported
3D Printing AVR Arduino Art Audio Automation BeagleBone Bluetooth Cameras Clock Drones Environment Hardware IoT LED Medical Music Radio Raspberry Pi Remote Control Robotics Rockets Satellites Science Security Software Virtual Reality Wearable