So we've finished selecting the parts mostly, we shouldn't have any problems adding a few here and there. The library has been updated with the new parts. I really need to get one of the guys to go in there and clean it up though. Then we can merge it back into our main branch for our eagleCAD libraries.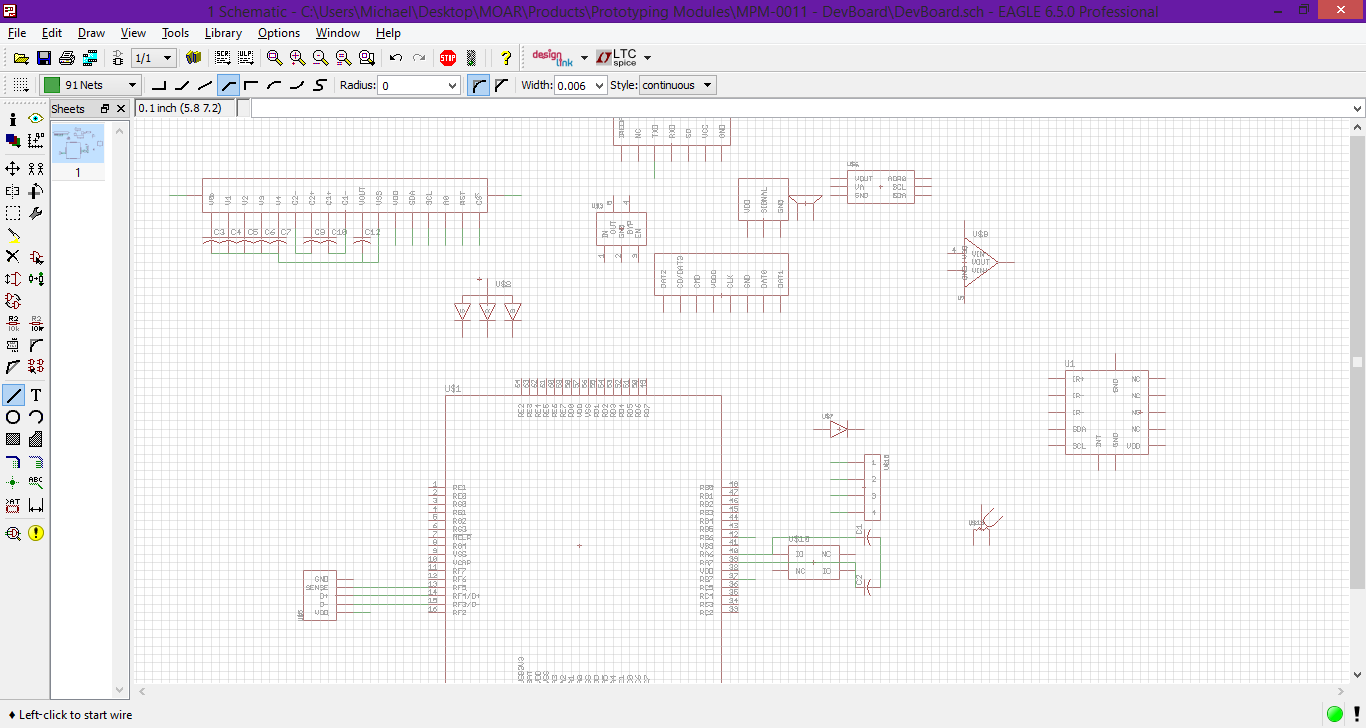 The schematic is coming along. I'm about at the same point I was at last weekend in terms of that. Although this weekend I'm adding less parts onto a larger space so it will be a lot easier to route it I think.
Now time for a nap, and tomorrow I'll finish up the schematic and hopefully the PCB.