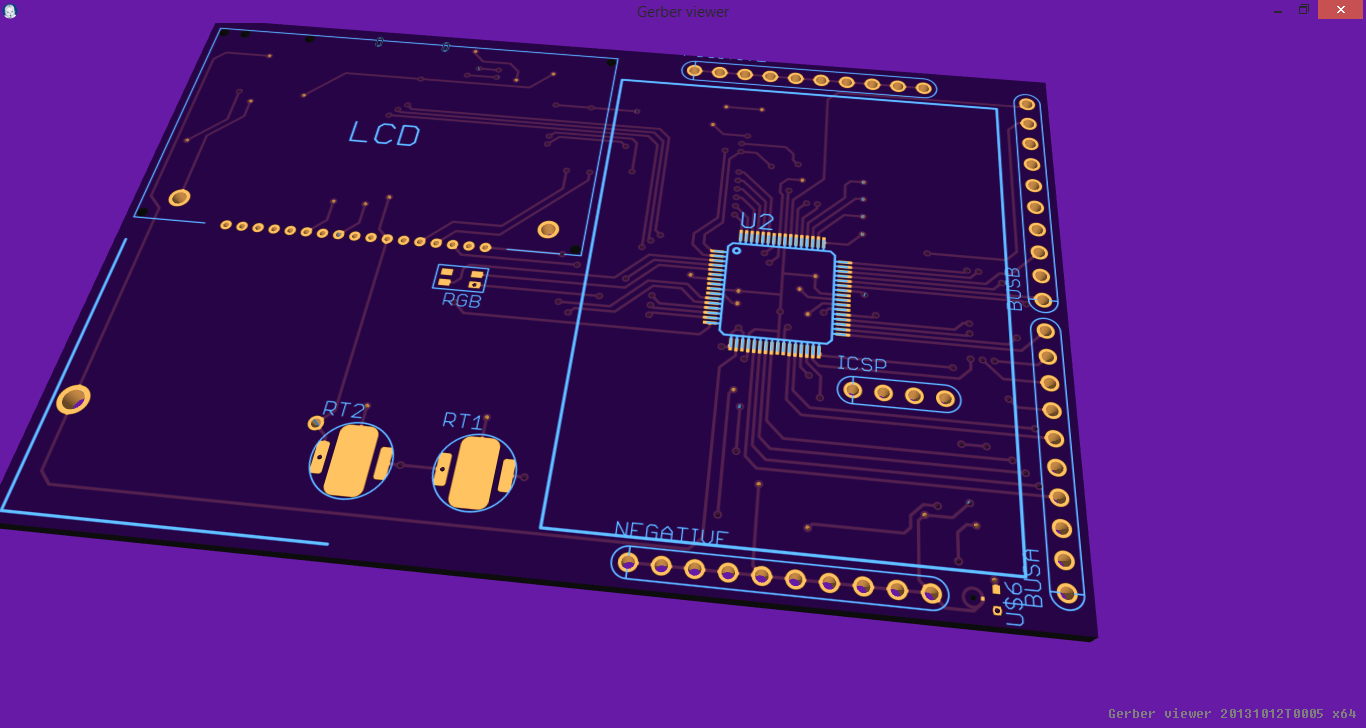 So I'm calling this project complete! I've met all my goals, I have all the gerber files and a BOM which I could post online if I wanted. This PIC18F65F94 is really an amazing piece of work, I used the 64-pin variant and I'm glad I chose that one because I ended up using EVERY pin on the thing for this project; and being able to simply map the functions to the requisite pin made setting up everything a breeze! Here's a list of the features:
PIC18F65F94 @ 48Mhz
USB Programmable and charged
PCB mounted breadboard for easy prototyping
20 remappable pins for use in your projects!
128x16 pixel LCD screen.
MEMS Speaker and Microphone
Infrared Proximity and Ambient Light detector
Infrared Transmitter & Receiver
4 Super Bright LEDs and a RGB Led
2 Resistive Touch Buttons
MicroSD Card Slot
I think I remembered everything there :)
I had just enough pins to add 4 LEDS and 2 Resistive Touch buttons at the very end. I'm going to add a header to access the main I2C and SPI buses, that's the only immediate improvement for Erzielboard that I can think of.
If you like Erzielboard let me know! Leave a comment and let us know what you think!