The goal was to replace the broken drawer pull on a desk drawer with a 3D printed one. I also wanted to maintain a brushed brass look on the final product. It did not need to match exactly, but I also didn't want it to look out of place.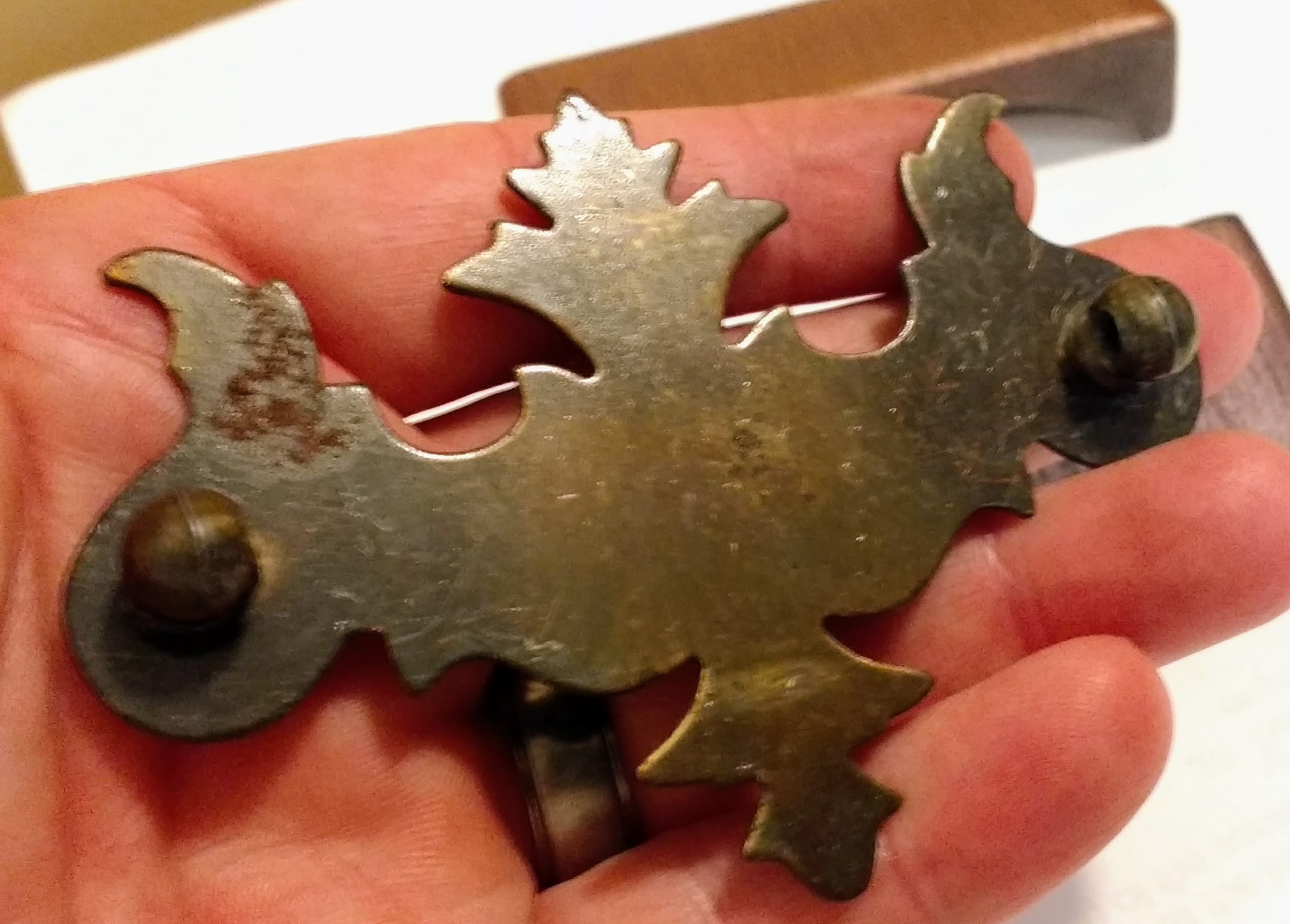 Design and Printing
This weekend I showed my 13 year old daughter how to use TinkerCAD by having her design the new drawer handle. Well, she designed it by placing the blocks right where I told her to.
The first iteration was nice, but I decided that the screws were not hefty enough for the weight that the drawer holds. The screws that were in it were appropriate for the previous metal drawer handle. However, since this one is made of plastic I decided to beef up the size of the screws to the maximum that the holes in the drawer could handle.
I found a bag of hardware and dug around until I found some screws that would fit the need. Reprinted the part with the larger screw holes.
Painting
Next came the painting. I sanded the handle and sprayed it with a few light coats of primer and then sanded again. Since the final product would have the brushed brass look to it, I didn't feel the need to get too meticulous on the sanding. Besides, the drawer can't ever really be seen where it lives. The handle is more functional than it is aesthetic.
After the priming I painted with a few coats of flat black paint. I let that dry before the final light coat of gold. I wanted more of a brass look, but I'm too cheap to pay $7 for a can of paint when a $3.50 can will do. Therefore I put the gold on really lightly so that it would not be too bright or shiny.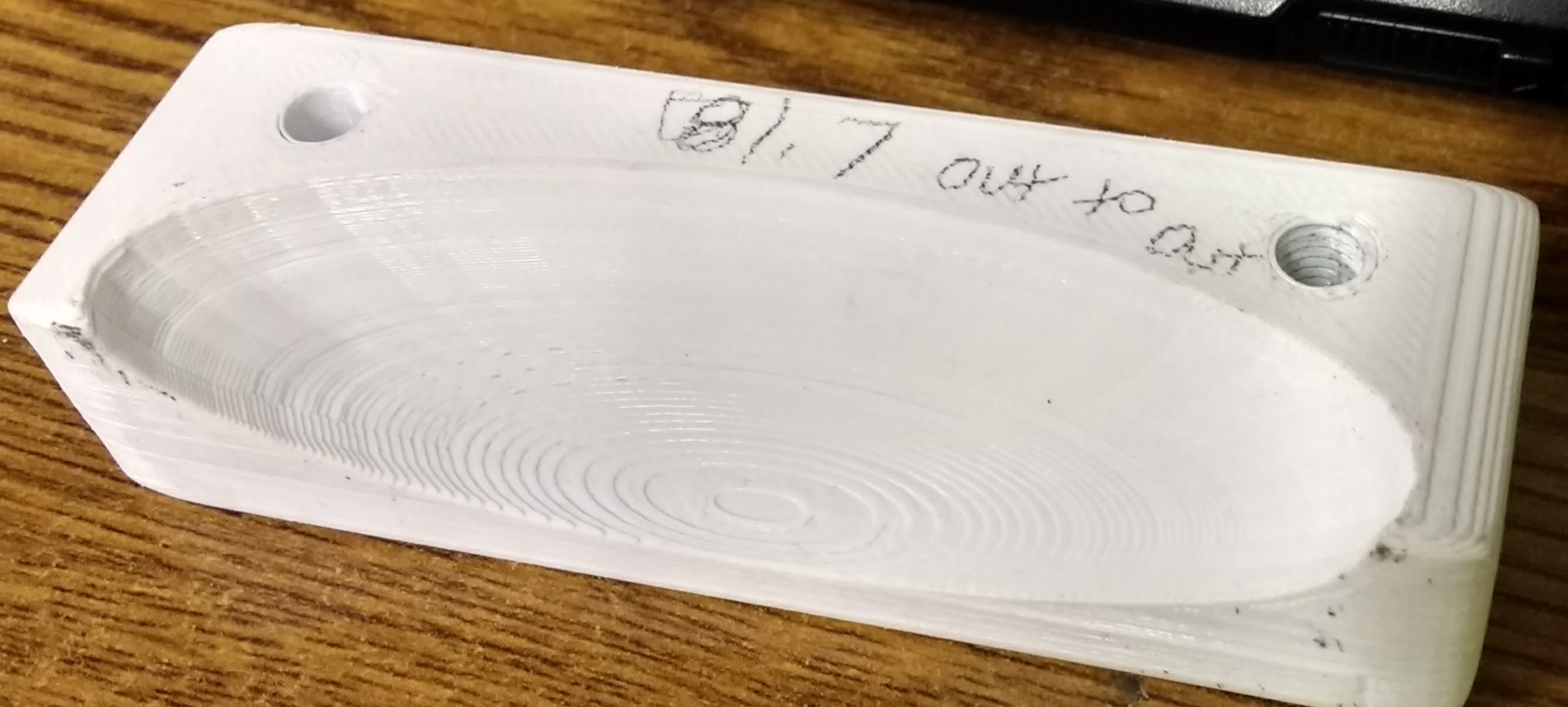 After the gold mostly dried I brushed the handle with 80 grit emery cloth to give it the brushed lines. You can see both the black paint and the gold paint together. I might hit it with some 400 grit sandpaper after it dries well to give it more of a worn look in spots.
Installation
Now the handle is installed. The first picture is how it looks compared to the other drawer pulls on the desk. The second picture is how it looks in real life.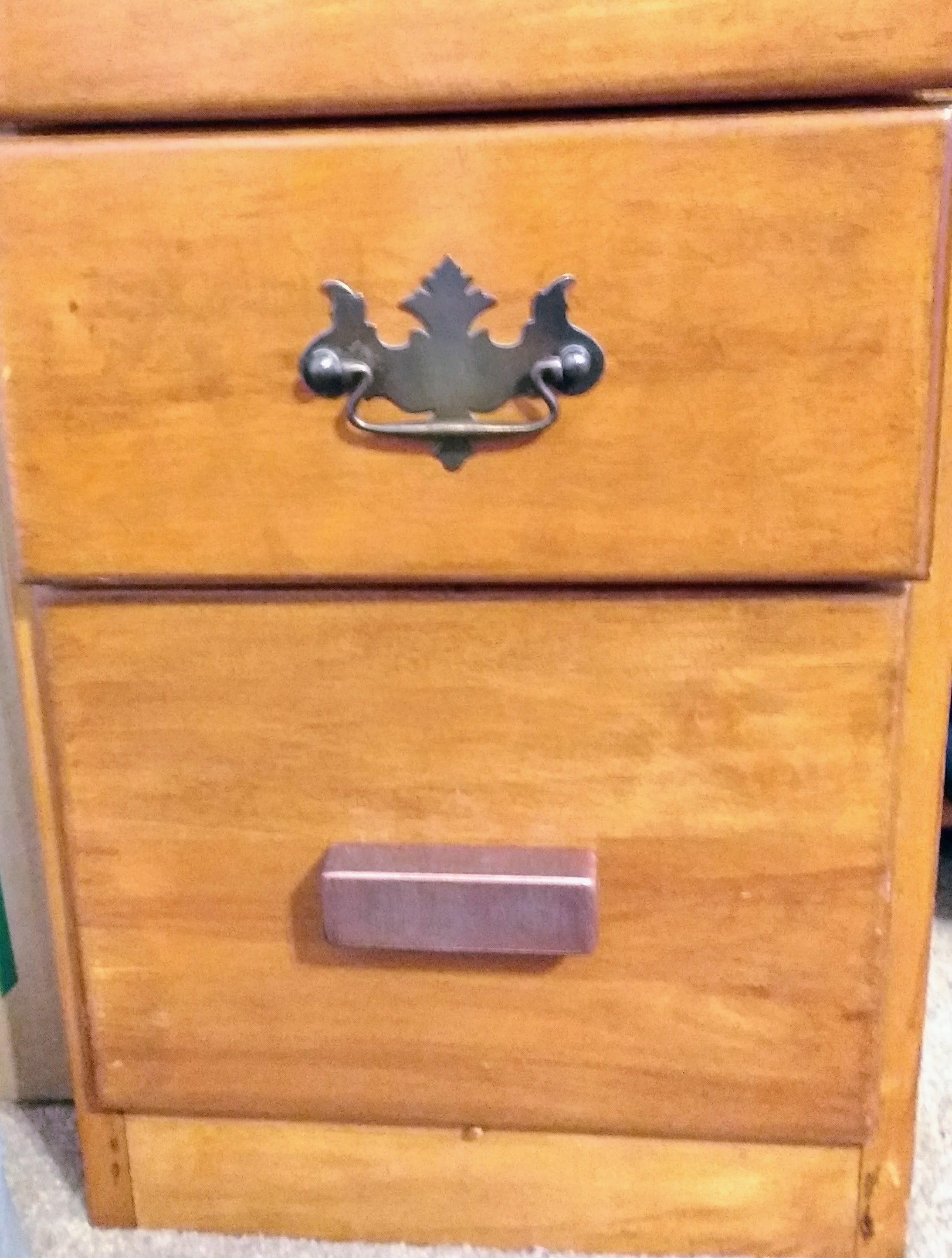 While it doesn't really matter what it looks like, it is completely functional and gave me a chance to try out a multi-colored painting technique. I think in the future I would hit it with one more light coat of black on the outside.