I was scratching my head, wondering exactly how I was going to make the fine details like chevrons, glyphs on the rotating ring and other patterns. Then I looked behind me and saw the pcb mill I have been working on. What an obvious solution. I had a 1.2mm thick sheet of polypropylene that fits just great in the mill, so I gave it a try. Here are the results as seen from the front and lit from behind. They need some deburring, but I'm very pleased with the result. Now I just need to cut them out, paint them, and assemble them with the rest of the parts. I will use the same technique for all of the decoration on the other parts, too.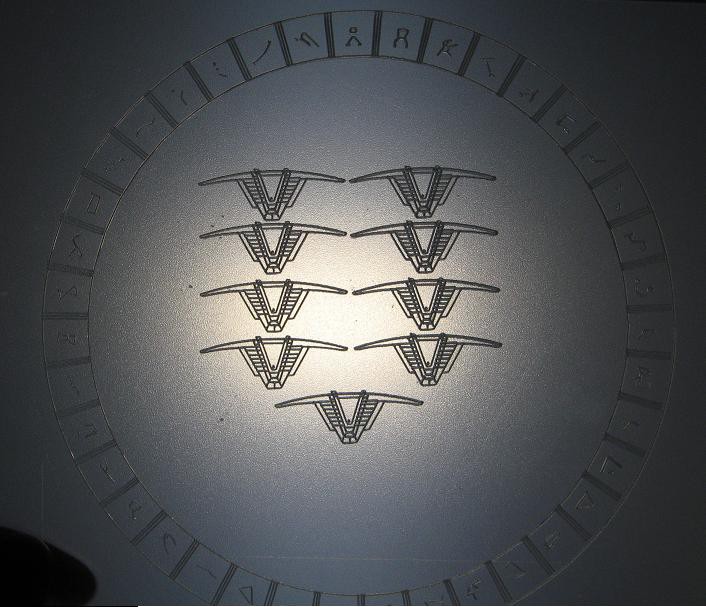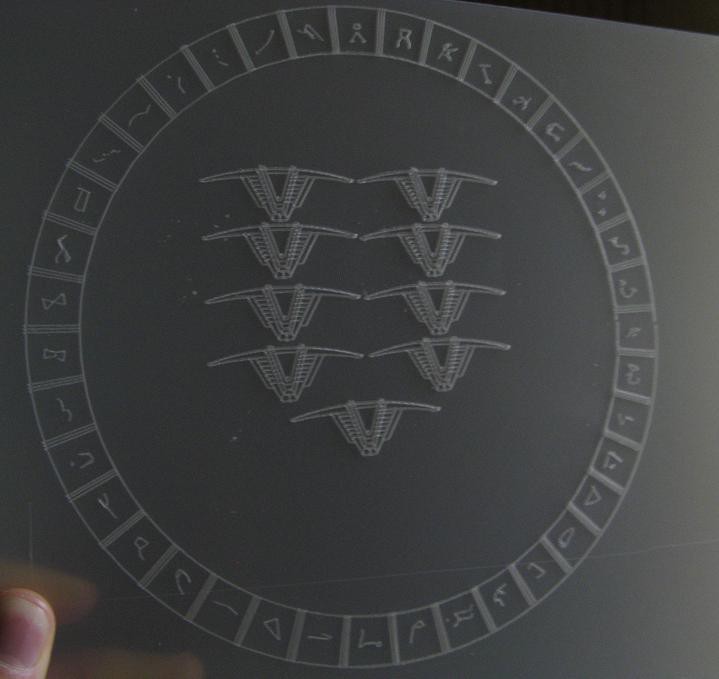 And here is a close shot of the Earth glyph
Here are the .svg files that were used. I made them in Inkscape by tracing over the stargate picture.
I have also made some changes to the materials used. After making lots of plastic rings and playing around with them, I have decided to use 3mm for a back layer, 3mm for the middle spacers, two pieces of 1.2mm(thus 2.4mm) for the rotating ring, 1.2mm for the front layer, and 1.2mm for the chevrons. All pieces are polypropylene.