Short update this time, as life has intervened and I haven't had too much time to work on the project.
This week I updated the user interface concepts to be a bit more "modern" utilizing some google material design concepts and some cleaner lines. I like it and it should feel right at home with the devices of today.
---
The Channel screen was updated to show more information as well as have better visibility on the rather small (2.2") screen.
Old:
New: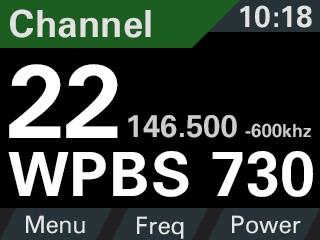 ---
Same deal with the frequency mode. Better visibility and cleaner, sleeker look.

Old:
New:
That's it for this week! Stay tuned!