I started the project with this simple sketch: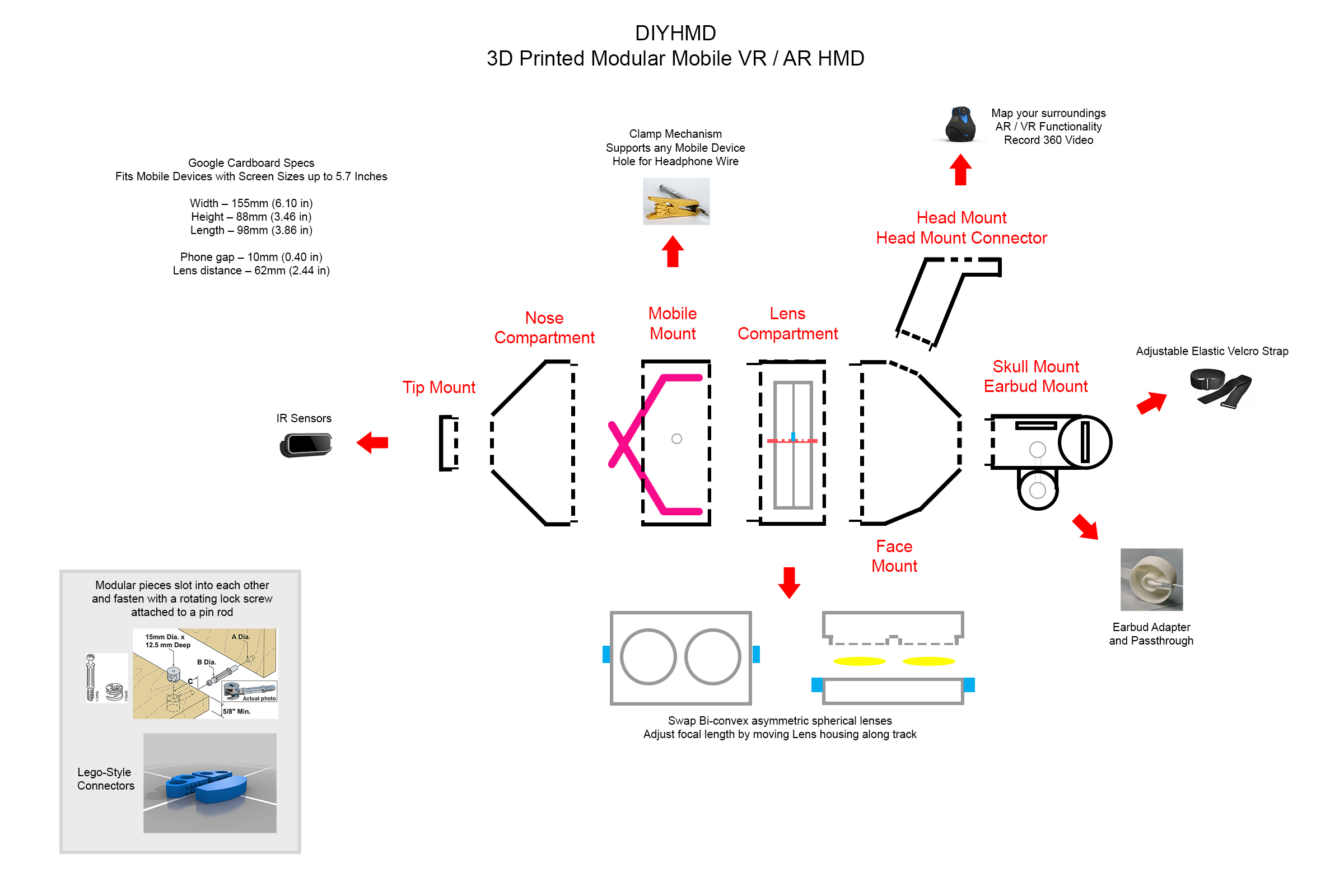 My initial checklist included:
Overall Modular Design
Universal Phone / Screen Mount
Adjustable Lense Compartment
Integrated Earbud Support
Tip & Head Mounts
I broke it down into the 9 pieces that were most likely to need modifications down the road in order to support upgrades to major functions. My goal was to build a base which could be somewhat future-proof in that you could redesign to swap specific components like screens, lenses and sensors without having to scrap the entire unit when an upgrade became necessary.
My original idea for the modular connections was to use building brick compatible stubs to snap components together. The rotating lock screw and pin rod solution was meant to address the weight of add-on components.
The original idea for the universal mount was a clamp in the vein of an alligator clip or clothespin. Besides holding a range of mobile devices and screens, I didn't want to block any device ports or cameras.
The tip & head mounts were meant to address the addition of IR sensors, like the Leap Motion, and camera systems for environment mapping or video capture.
My last objective for V1 was to address the Augmented Reality functionality, which would be achieved through a mobile's camera or the passthrough function of an IR sensor.
It was rough, but it was a place to start building upon for V2.