The setup consists of a Logic Board and a separate 230VAC Power Board.
Logic Board
This board uses a rotary encoder and the 7-segment display + LED as userinterface. The ATtiny84 handles the timing, userinterface and switches the relais on the power board with a transistor.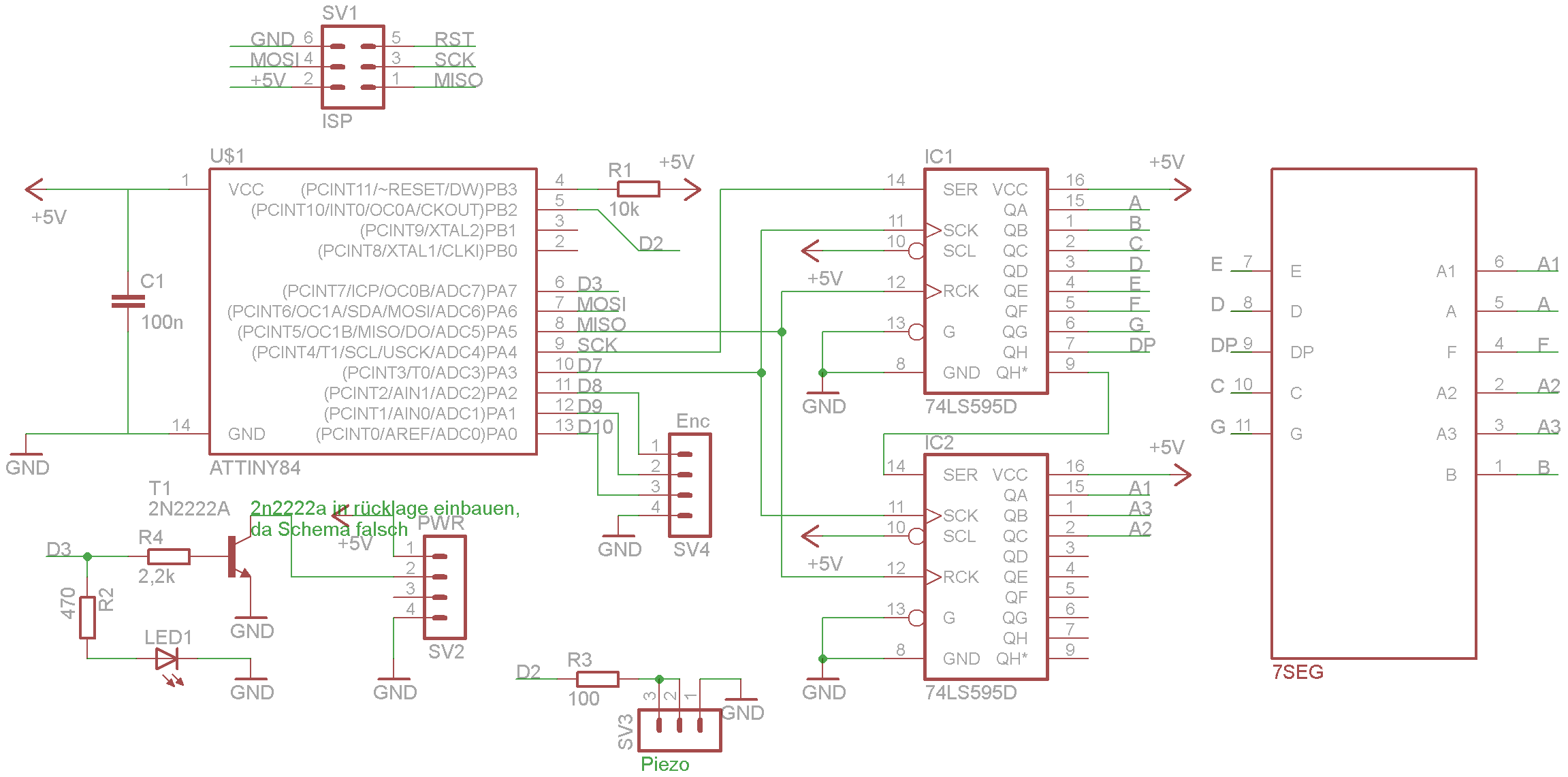 Power Board
This board is mounted isolatated inside the case. It supplys a regulated 5VDC voltage for the logic board out of a 230VAC mains voltage using a LM2940 low-dropout regulator circuit. A 5V relais switches the current for the uv-lamps. A microfuse protects the ciruit.
Little milled coutouts in the pcb should prevent potiential surface leakage between the small contactspacing of the little relais.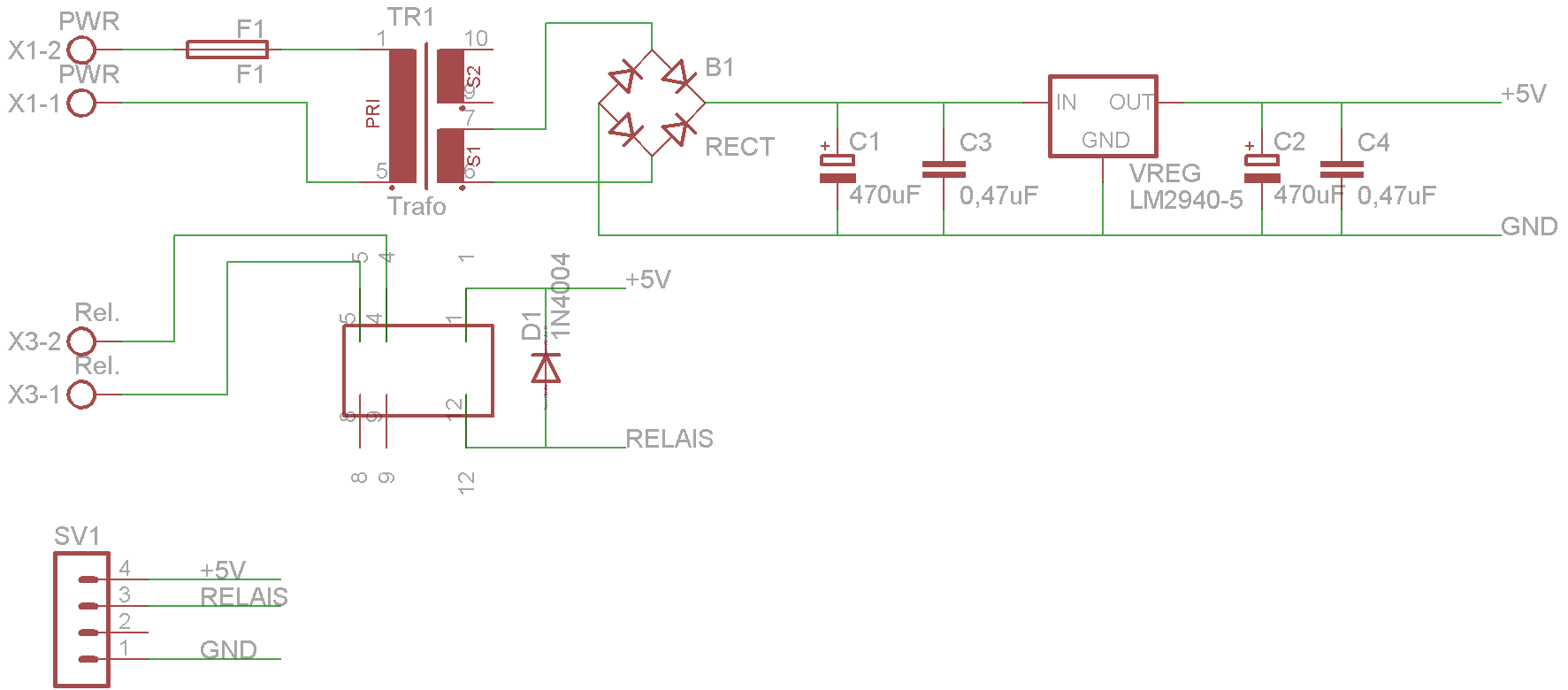 Functions
The time period can be set between 1 second an 60 minutes. Seconds can be set by rotating the encoder, minutes can be set by press-rotating the encoder.
The count-down timer can be started and stopped by a short press on the encoder. The relais and LED will be controlled accordingly.
A longer press on the encoder starts the count-up timer without switching off the lamps.
A long press stores the time period to the EEPROM for the next exposure and will be loaded on start of the device.
Userinputs are confirmed with little display animation and a tonesequence.