Hello again all. Things have been going well for the project. Very busy, but I wanted to share some of the progress. The new website is growing with more products. Check it out if you feel inclined.
I got my first few orders and have been ramping up production. I knew when I started getting orders I would be getting the resin in larger batches to reduce the cost. I can get it in 1 pint bottles and 1 gallon buckets. The pint bottles are nice to work with, but trying to pour out a small amount of resin from a 1 gallon bucket was gonna lead to a big mess. That is one of the things I hate the most about this project. If you are not careful and play every step out you end up with resin everywhere. It doesn't just wash off either. You will be sticky for hours if not days.
So I knew I wanted to do some kind of nice dispensing unit. I looked online at fluid dispenser or epoxy dispensers and most were almost $1000. So that was not an option. So I built my own for about $50.
I started with two of these round up sprayers. I got them on sale since it is fall and they cost about $20 each. I also got some clear hose, and a few connectors. They are a nice pressure vessel, solid plastic, and hold two gallons each. Since I get 3 one gallon buckets at a time, it seemed like a good fit.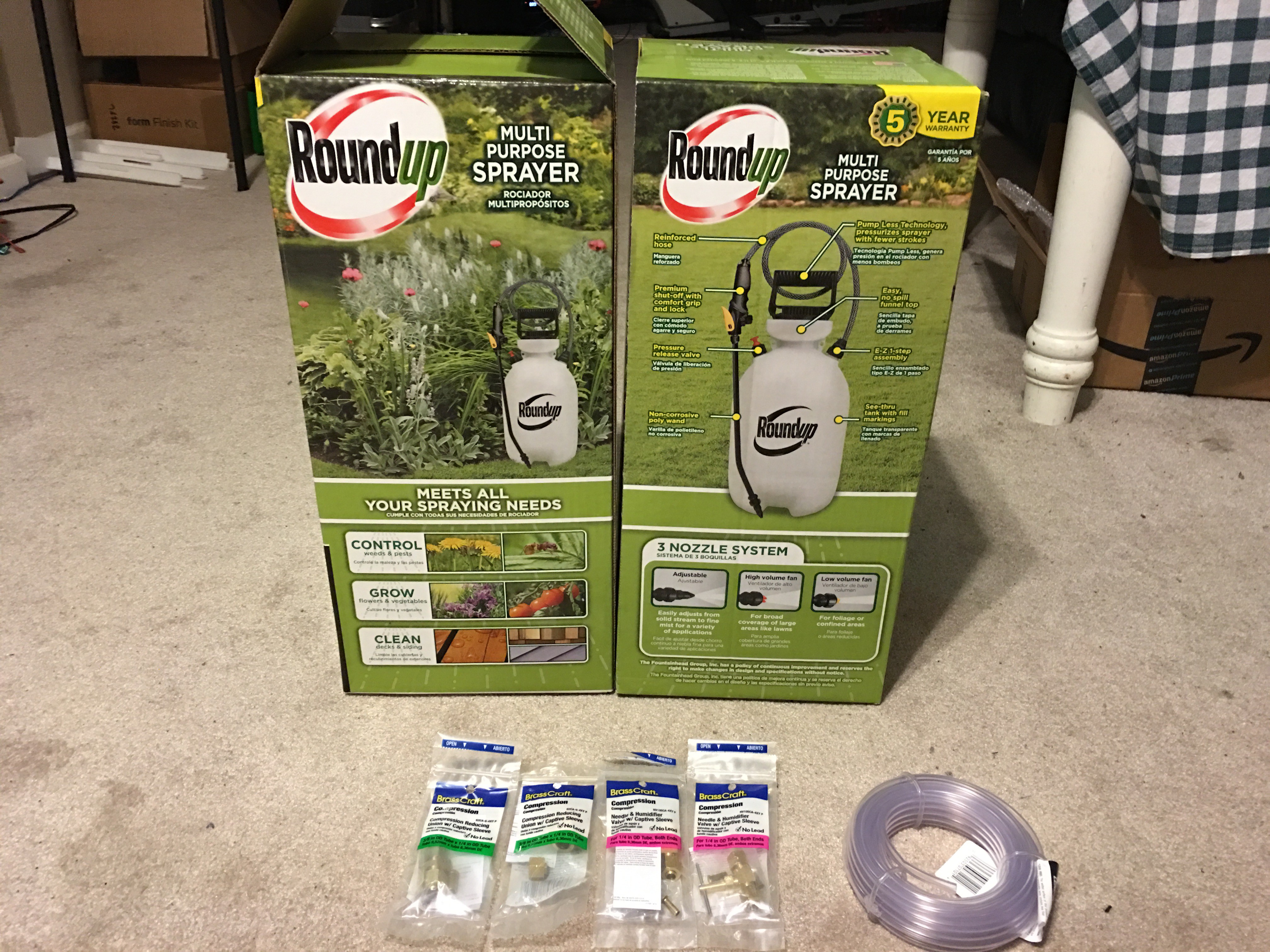 Next I cut the sprayer hose and used a compression fitting to reduce it to 1/4" clear tube. I put a 'Needle and humidifier valve" on the other end and basically converted the sprayer to an epoxy dispenser. It took me about 10 minutes and here is what it looked like.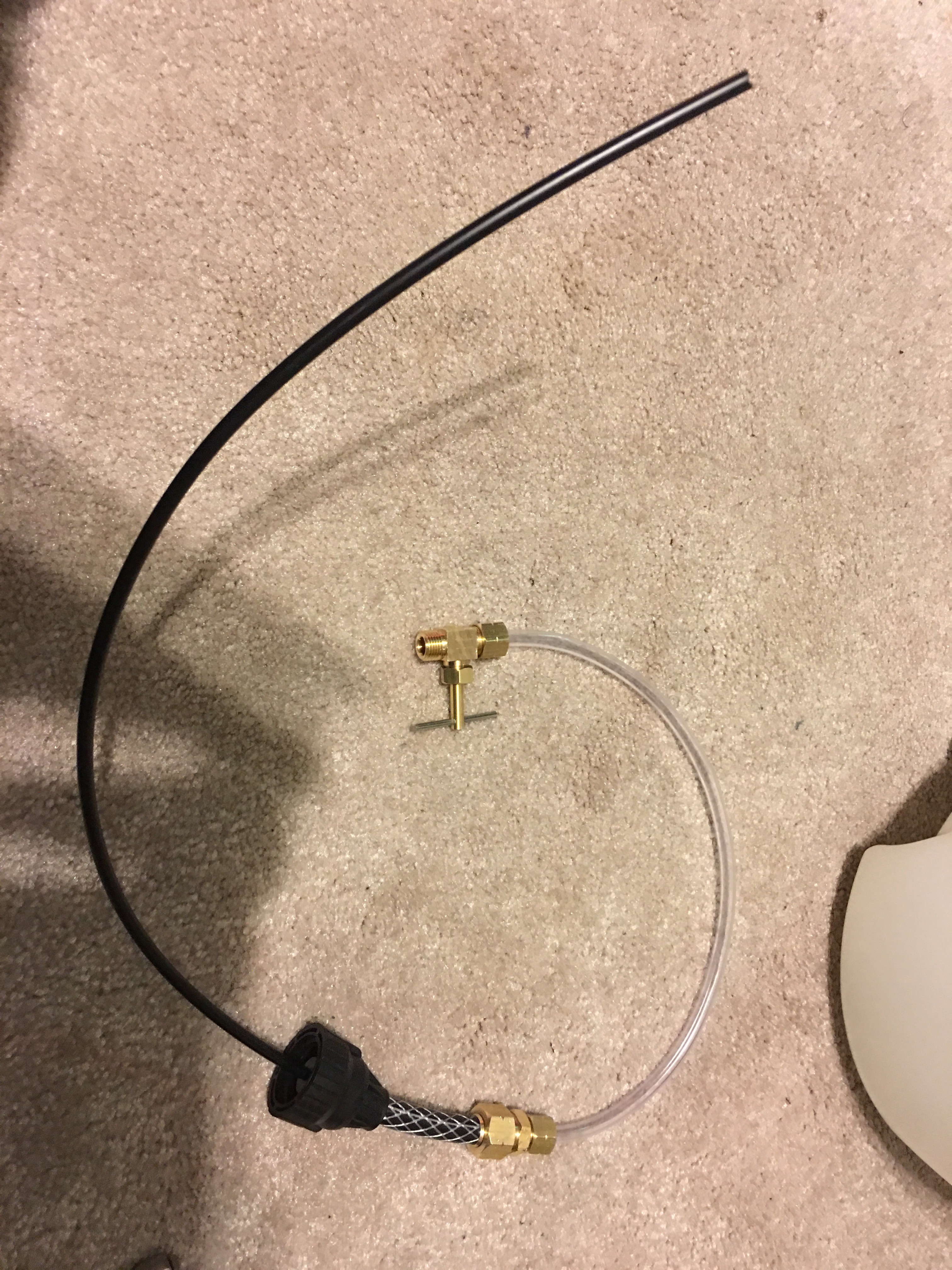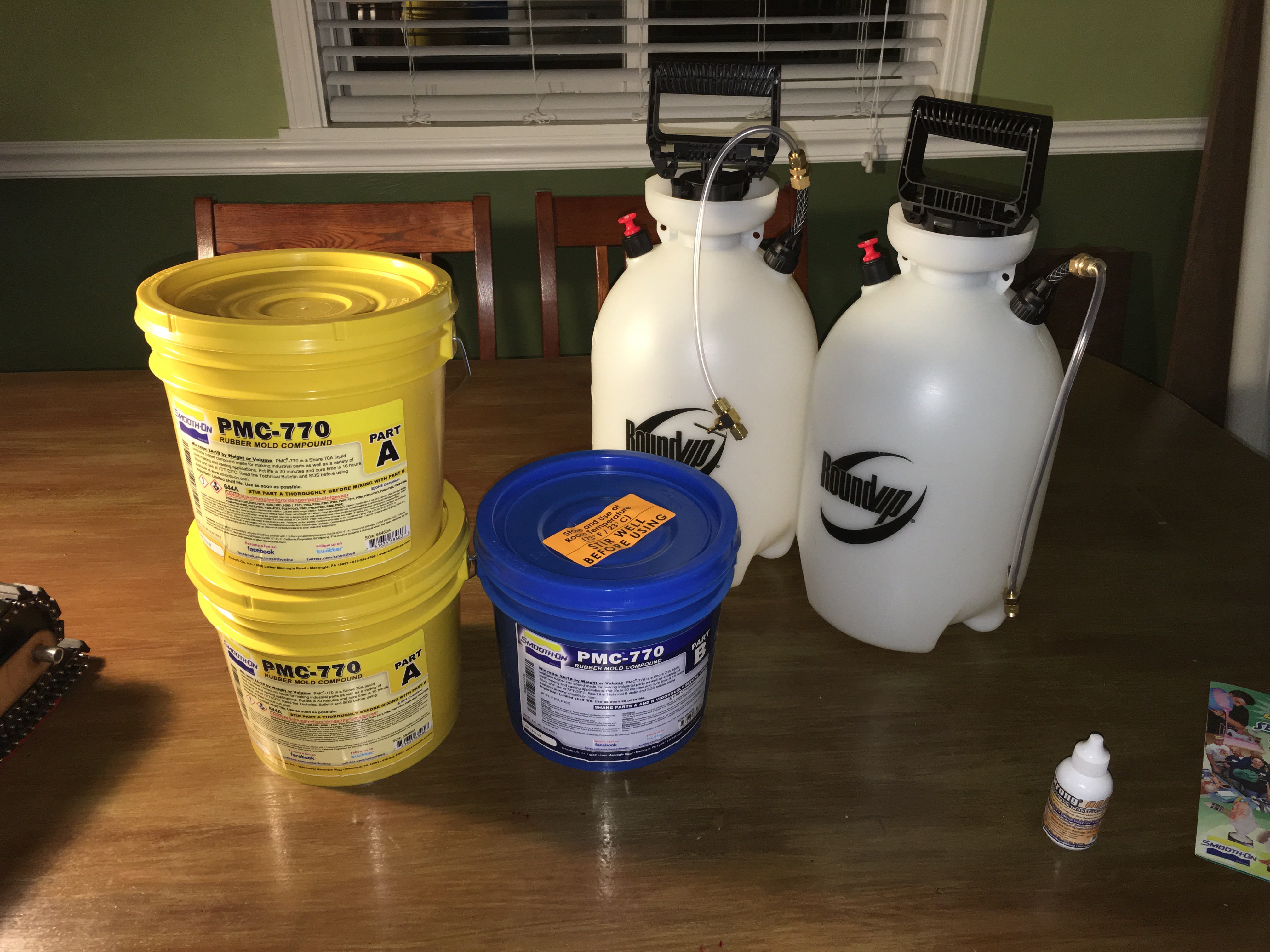 I filled them up with resin and tested it out and there were a few problems. First the stock hose inside the chamber is very small and the resin is thick. So it was very very very slow. But it worked. So I decided to replace it with the 1/4" clear hose. This worked better, but the stupid hose would curl up and not stay at the bottom of the tank. So I took the sprayer and cut the end off, then put this around the clear hose inside the chamber to force it to stay at the bottom.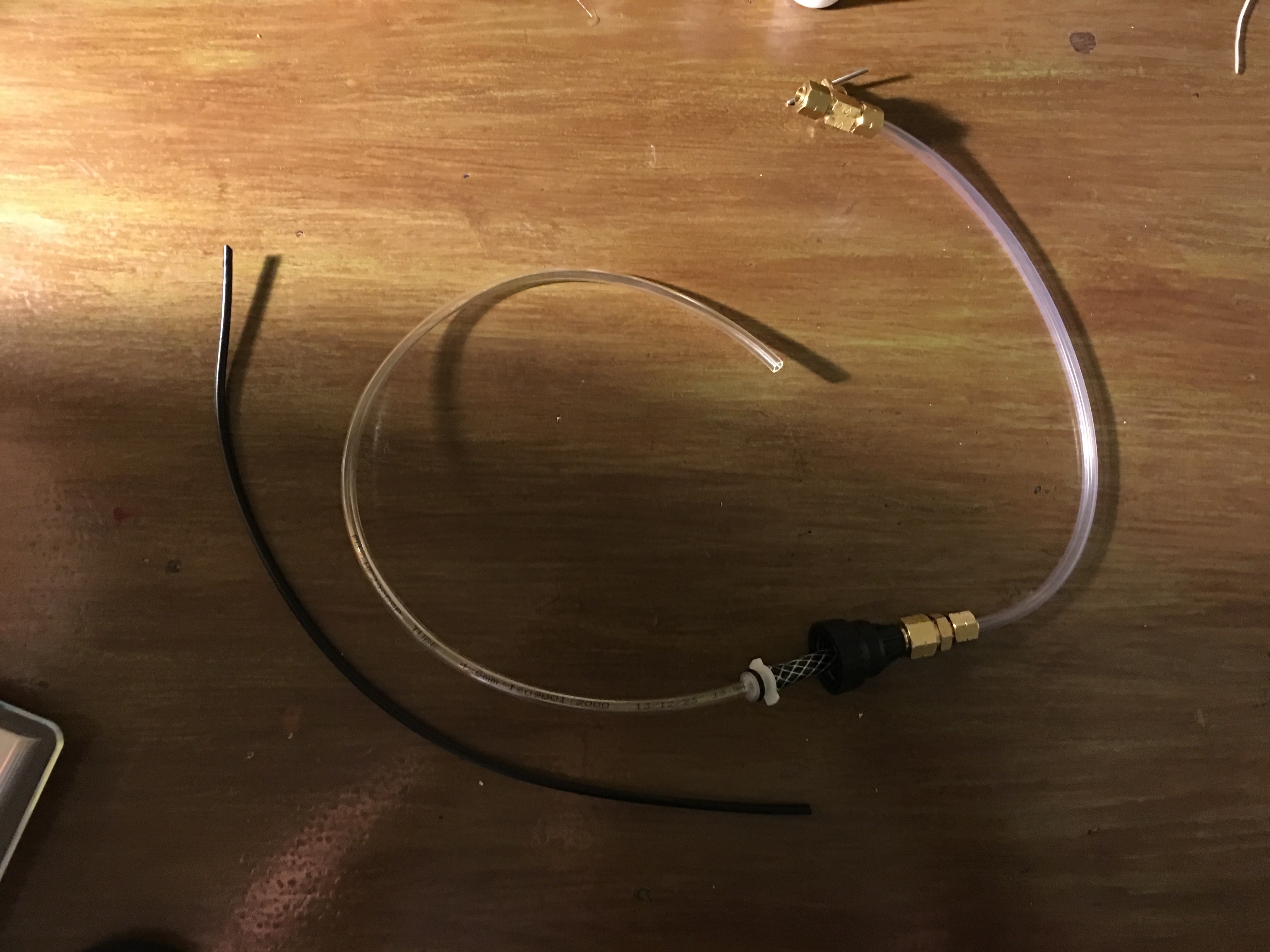 At this point it works okay. It is still slow to dispense. I think 1/4" tube is just too small for this application and the needle valve is too small. I am gonna pick up some clear 3/8" hose and some bigger ball valves to test out next. But for now it works and the fact that the resin comes out slowly is nice to weight it out accurately. I would like to be able to control the flow though. I will post more updates as I continue to play with this idea. But so far it works.
I built a little stand from some left over 8020. It isn't anything finished, but it keeps the valves in one place and I don't have to worry about them dripping or falling over.