Instead of buying the PCB with the Muffsy Phono Preamp kit, you can etch your own!
This is a single layer version of the Muffsy Phono Preamp PP-3, with ground fill. It will offer proper protection against interference, and almost no copper has to be etched away.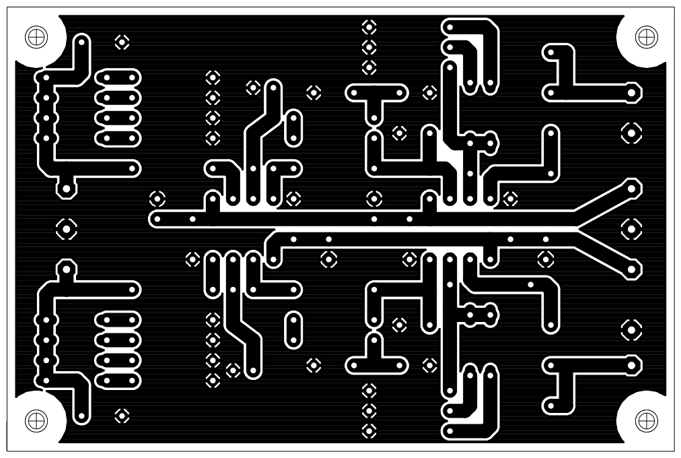 Download the copper side and silkscreen PDFs from here:
They are in A4 format, so make sure you don't stretch them if you're using a Letter format printer.
A text file included in the zip archive will explain the orientation of the layers.
Note:
Do not use the picture above to etch the PCB, it's just for illustration.