Unpacking and checking contents: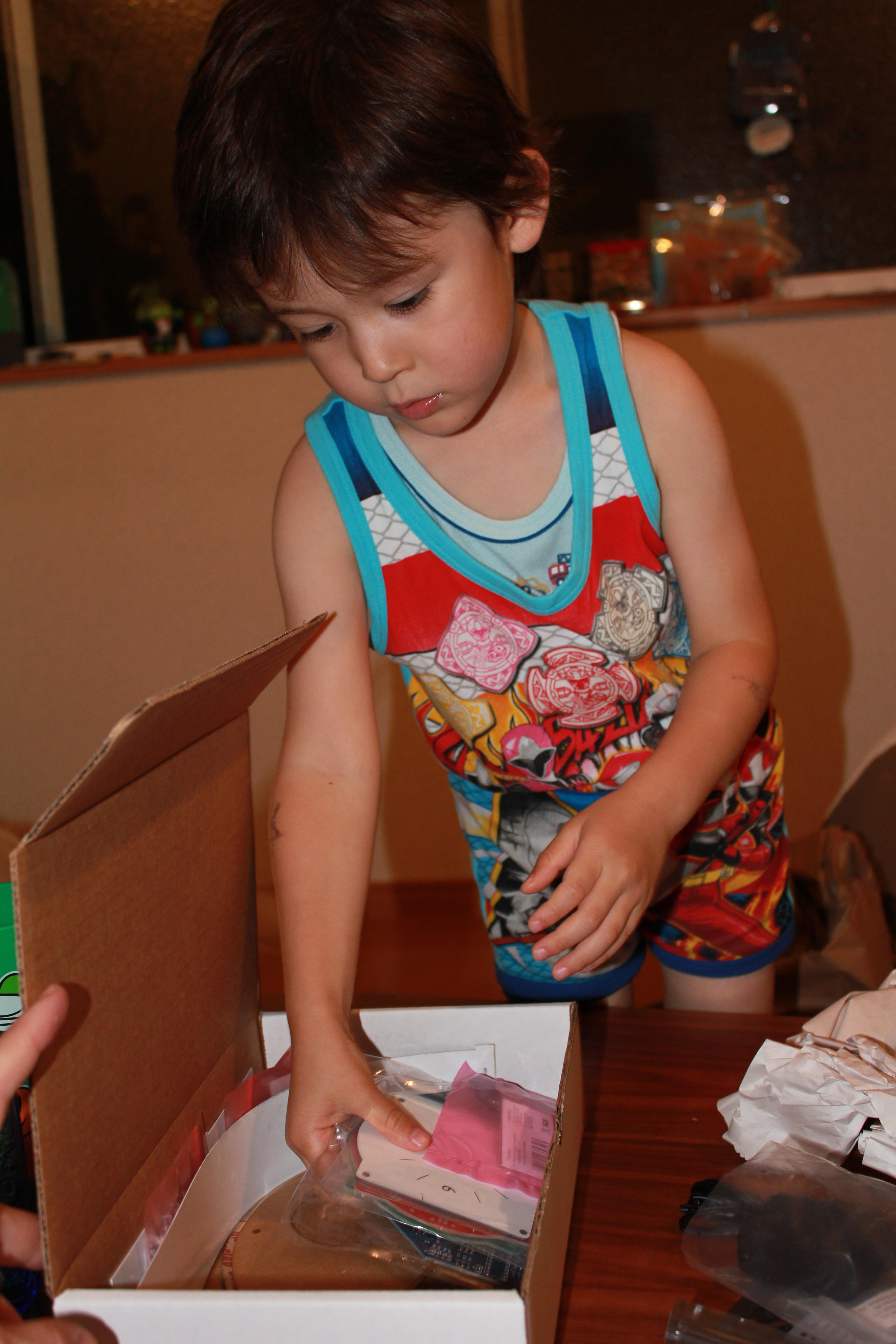 I had no idea how he would do. He loves LEGO and puzzles. I thought he would enjoy it, but wasn't sure how much he would be able to do. He started with a few resistors as I watched and tried hard to let him do it himself and not make sure everything was "how I would do it"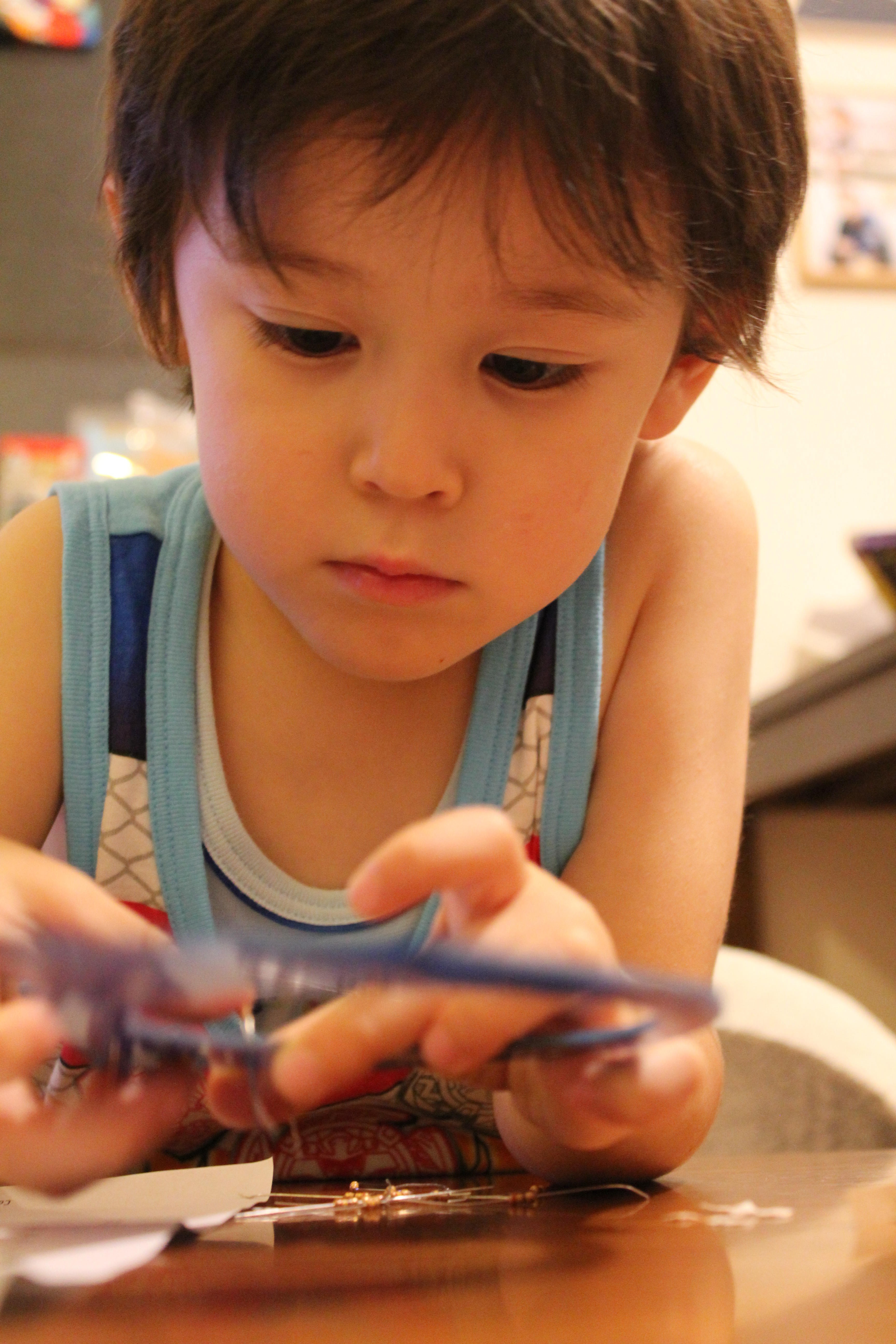 He was concentrating pretty hard, but was enjoying.
Checking the instructions: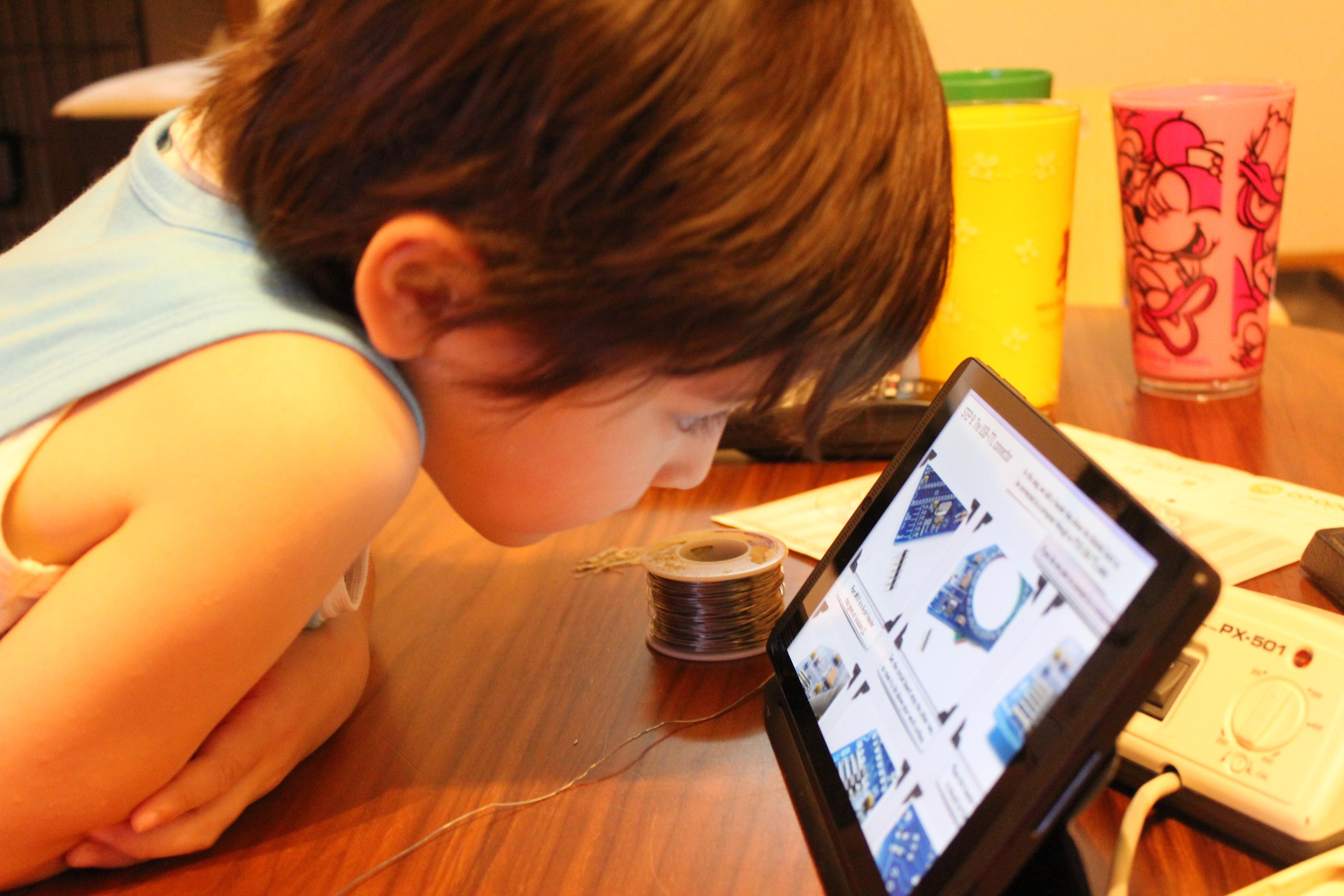 Now on to the soldering. I'm going to be honest, that made me a bit nervous at first.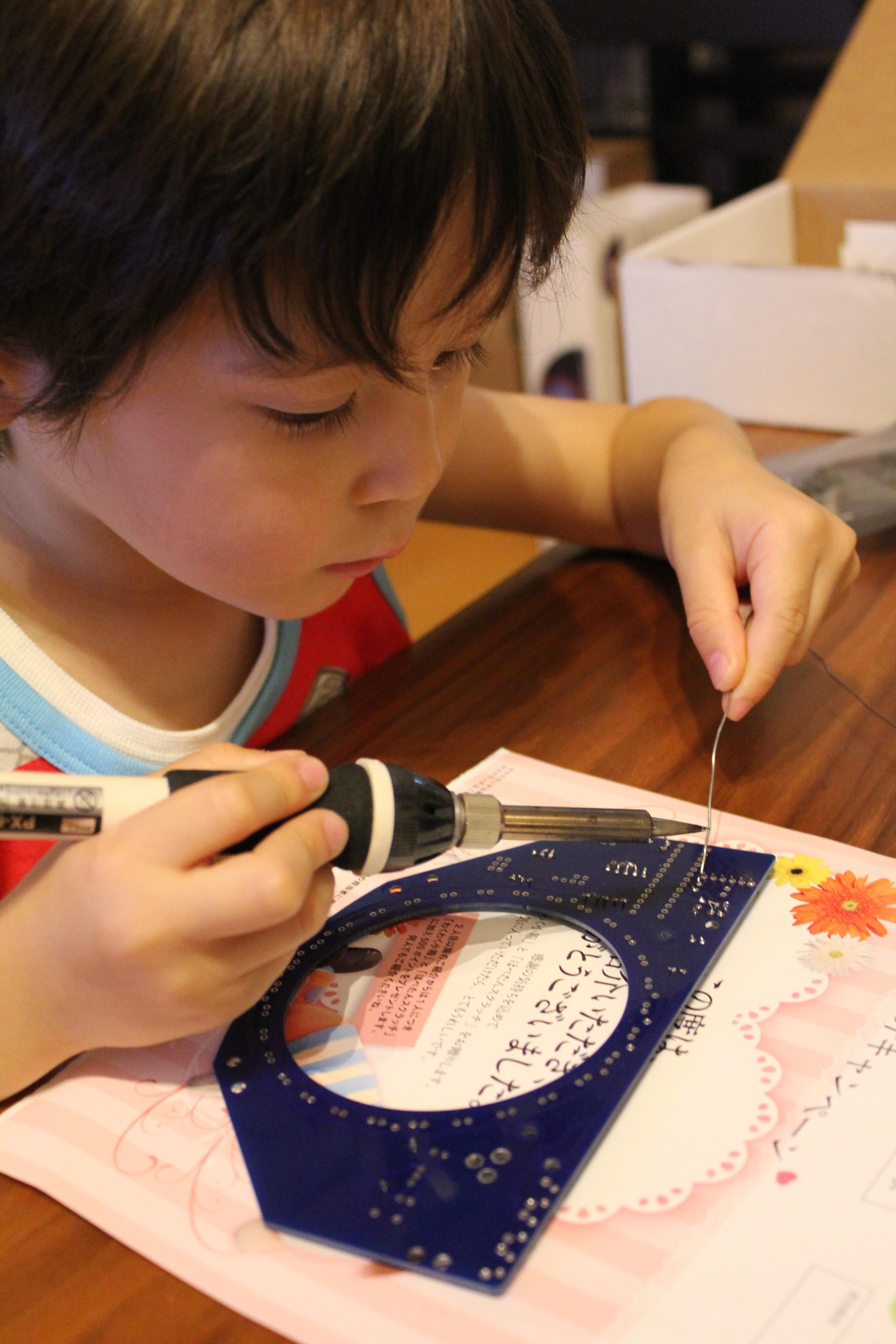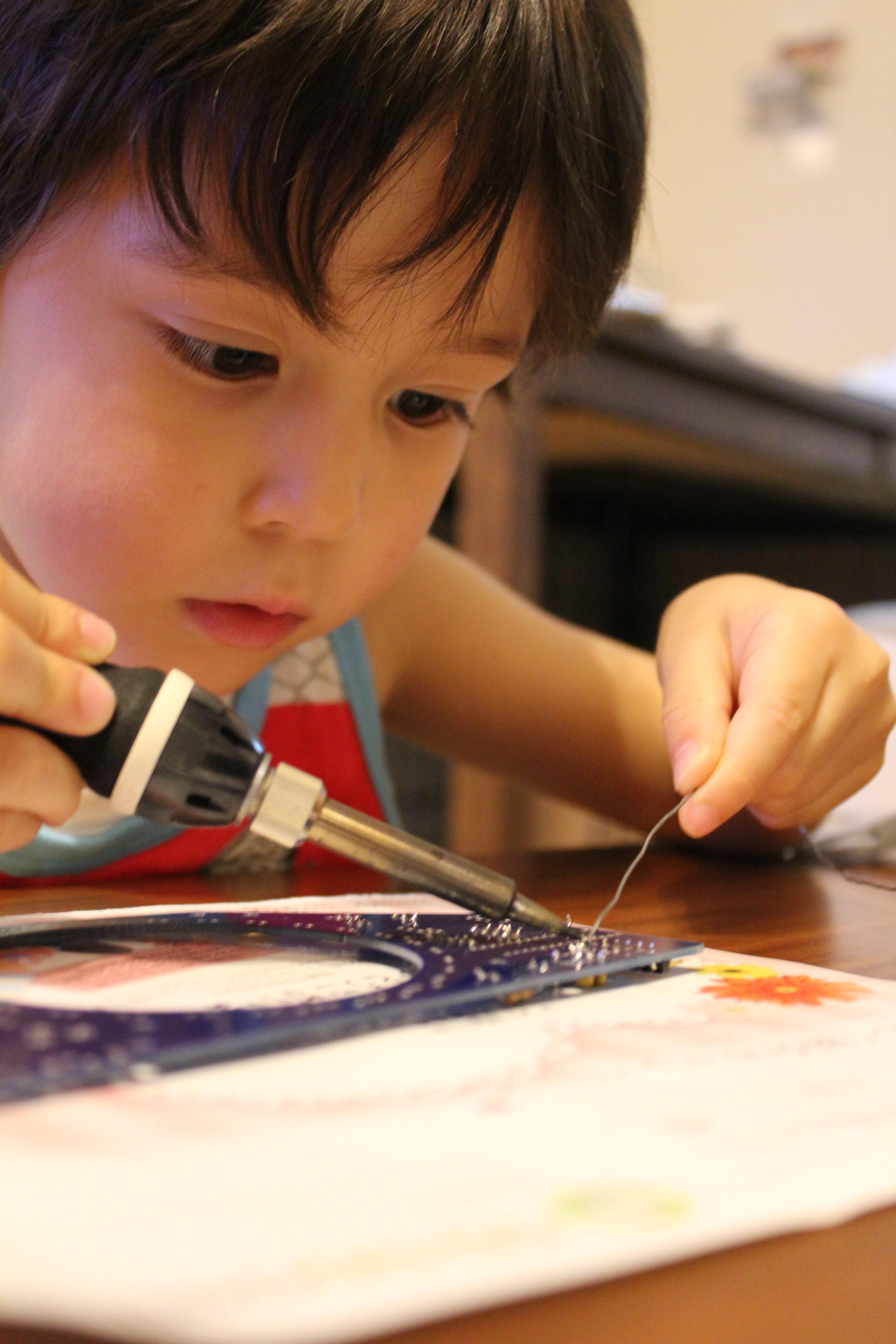 OK. WOW! Pretty good.
On to LEDs!
Bending:
and populating: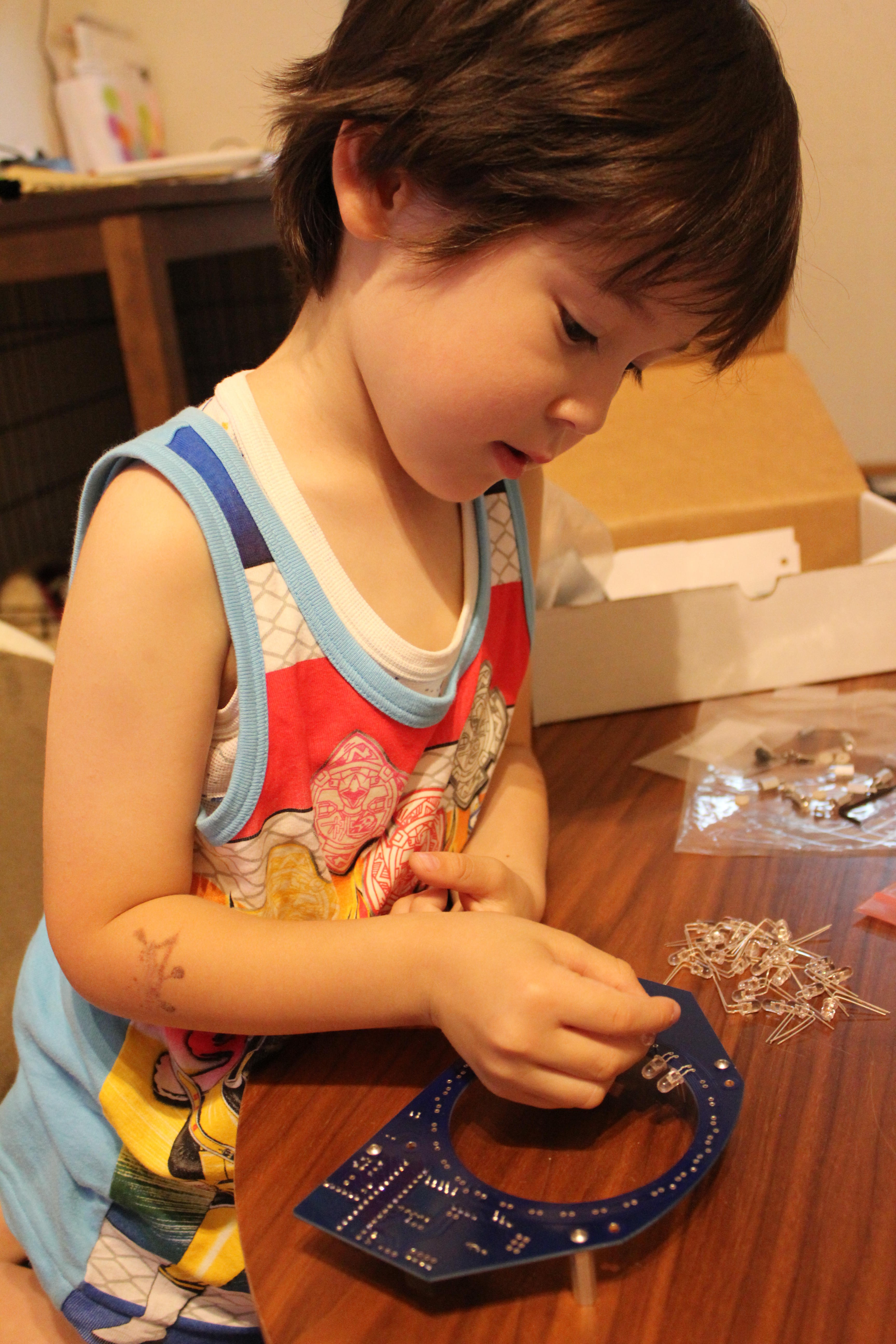 Time for bed. Good night!