Here's another contribution from @SUF: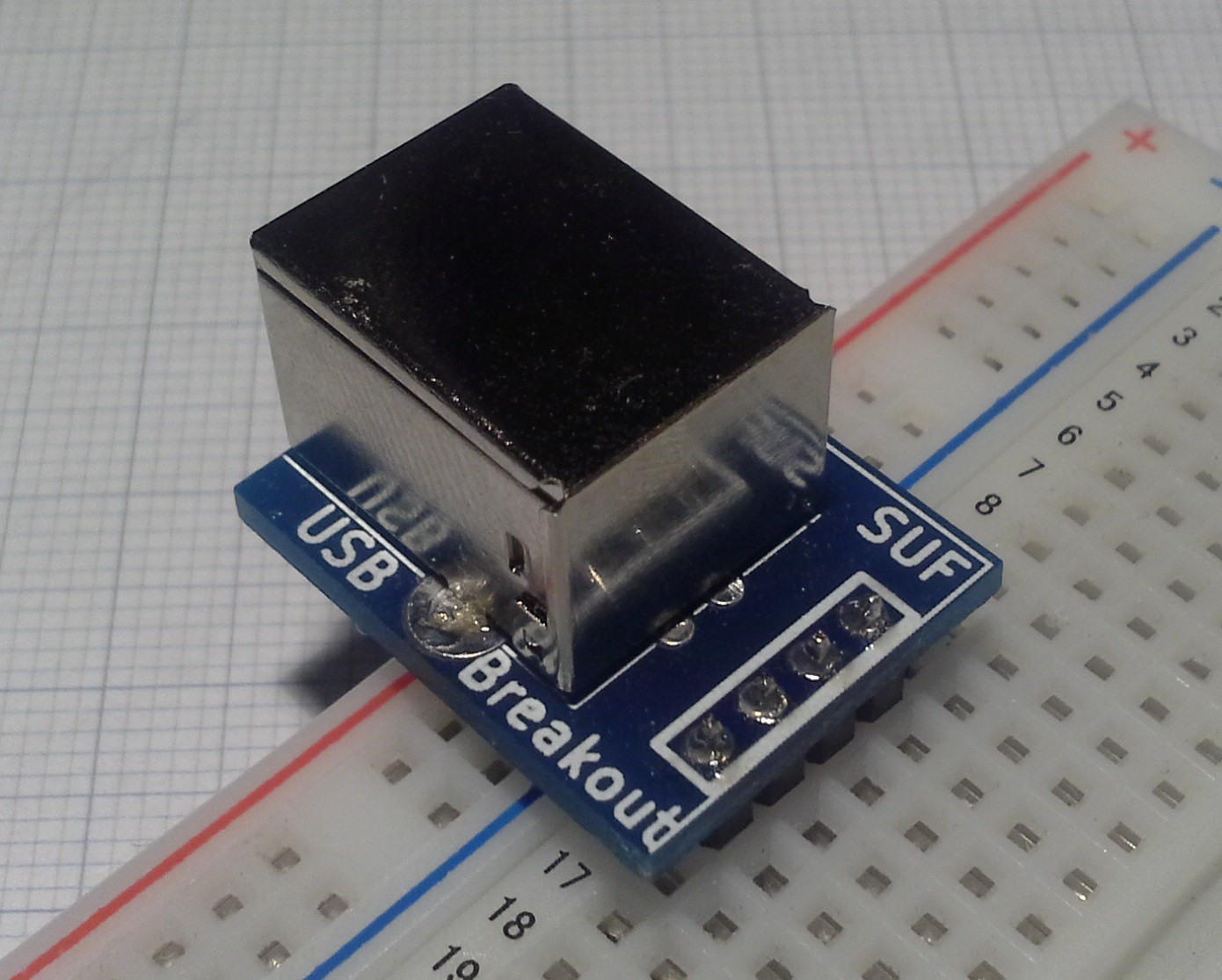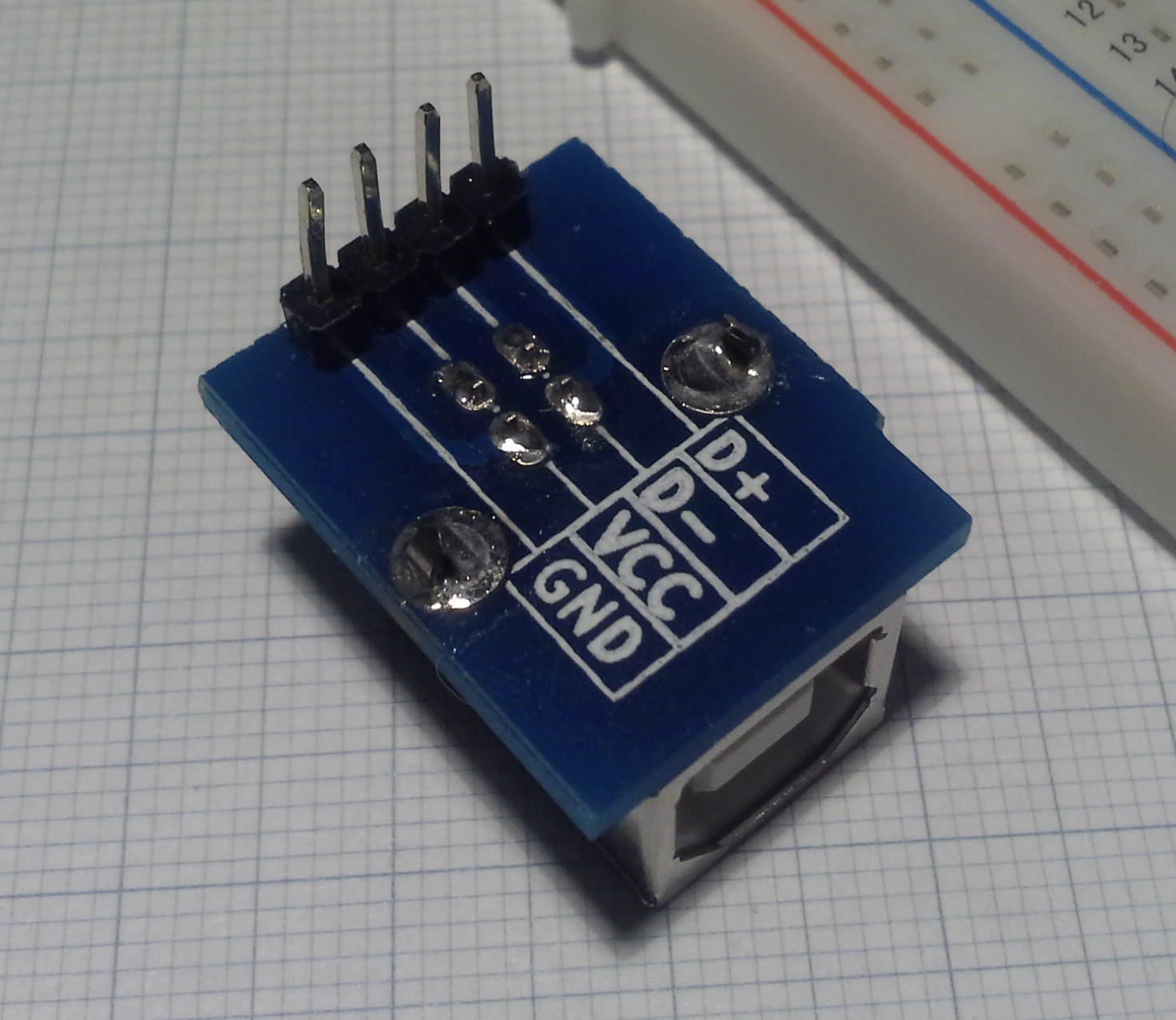 The original repo for this USB-B breakout can be found here. As with the audio breakouts, it has also been merged into this projects repo. And again, the schematic should be obvious from the board file: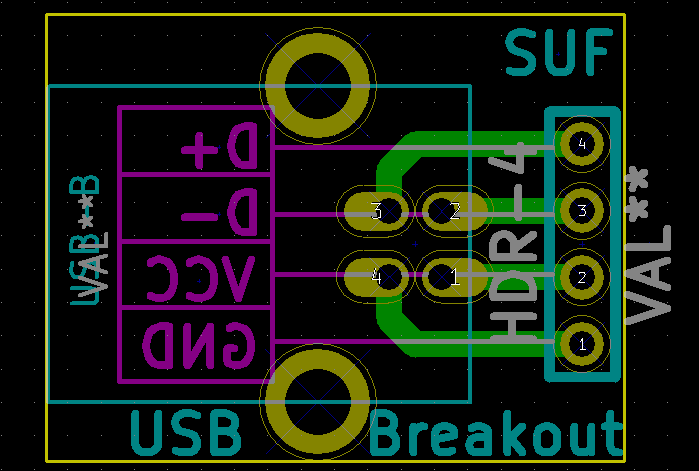 ---
I'm thinking about turning the uUSB breakout into a general USB breakout with multiple footprints. That would also mean that I'd have to remove the regulator from the board but then I'd make a separate board for different voltage regulator footprints. Thoughts?