I haven't written about this one before because I think it's pretty trivial and self explanatory but for completeness here's the link to the GitHub repo. On a side note I'd like to mention that I chose the number of LEDs to be 5 because that's the max you can fit side-by-side in the rail of a breadboard but obviously you can just use another one of these to make up a whole byte.
---
Another reason for this log is that I wanted to share some use cases for this board.
The first one is pretty obvious. Just don't solder the LED and you have yourself a SMD LED tester (optionally add a small potentiometer for good measure):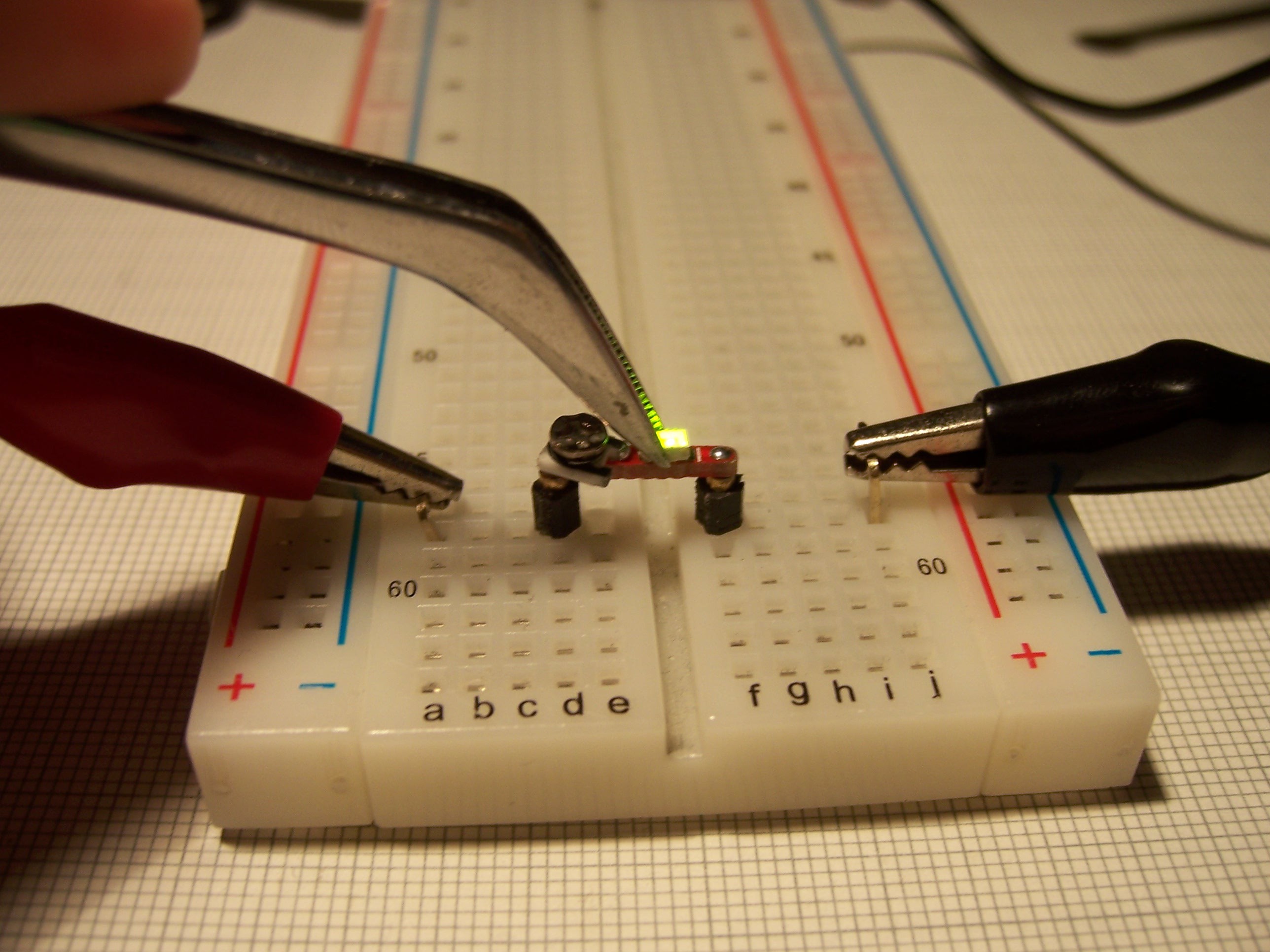 The problem with this is that you have to hook it up every time you need it so this is the next iteration of this idea: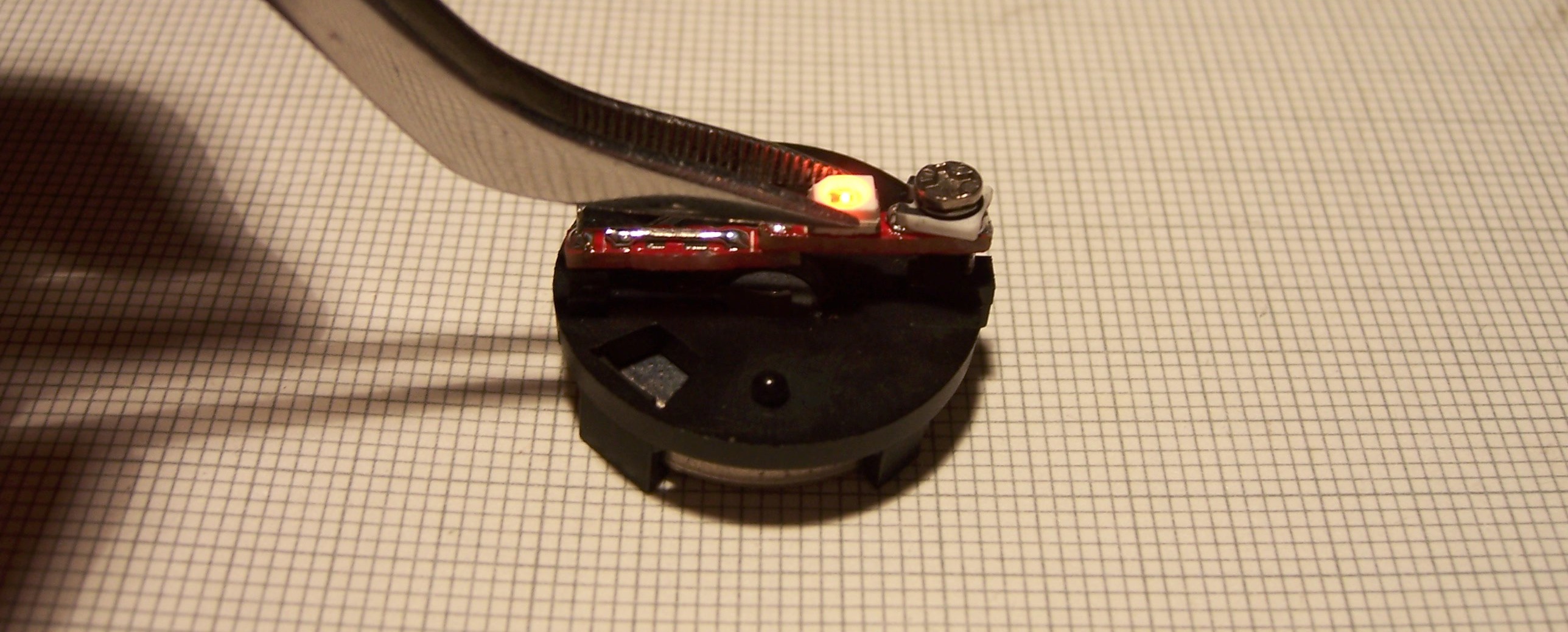 Just solder two of them to a CR2032 holder and that's pretty much it.
---
This next use case is for another project of mine where I tried to convert one of those cheap microscopes to be used for PCB inspection and maybe soldering: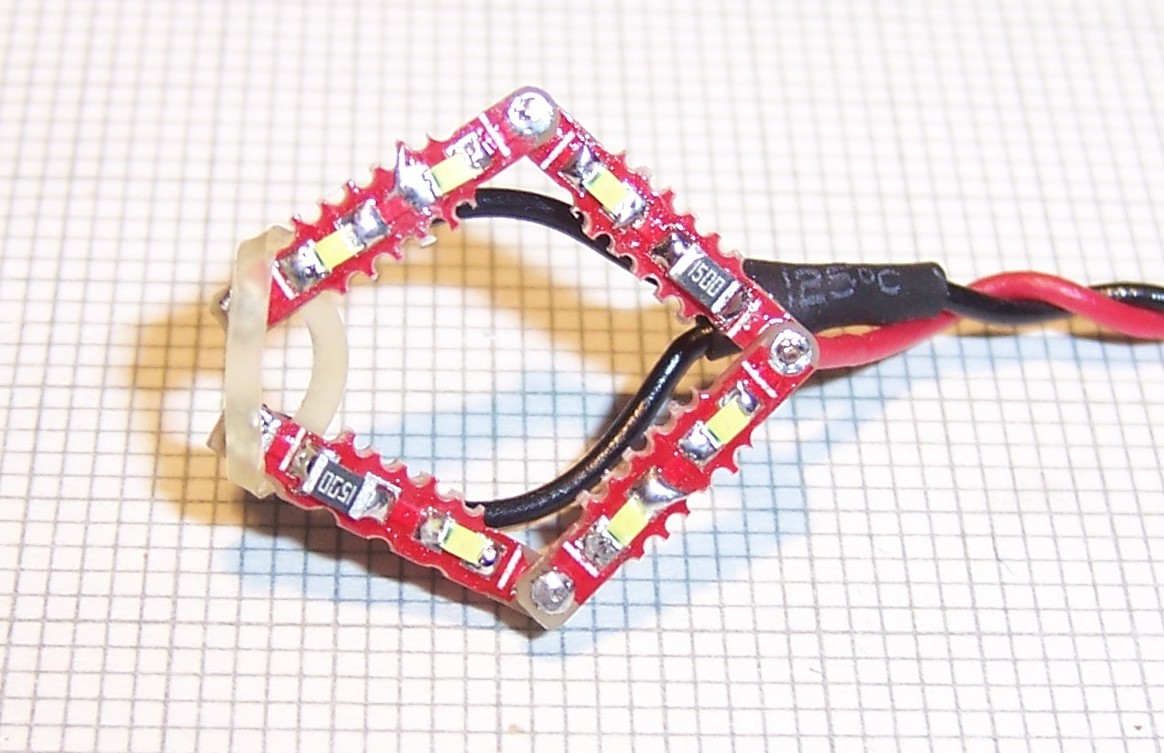 The middle joint (on the right, where the supply voltage is attached) is actually not completely soldered such that the two rigid pieces form a clamp (or clamp-like device) that can be attached to an objective lens.