My wife sometimes takes an interest in my hacking, so I start with "when I push the button, the LED blinks," and she is already asleep. She agreed to go to AVC 2015 with me (both our first time) but what she didn't know was I singed her up for the Badger Hack Workshop!
It teaches new people how to solder, and is great for kids. She never soldered anything before this, and now has been taught by Matt Johnson and Adam Silva from SparkFun! She actually really enjoyed completing the project, and Matt programmed it for her to scroll "AVC 2015."
First Hack!

Its a good thing she took this well, because I also had to tell her I signed her up for the factory tour and video workshop as well.
Each complimentary Badger Hack kit contained:
1 BadgerStick - Atmel ATMega328P board
1 AA battery holder
2 AA batteries
1 8x7, 56 LED matrix
3 headers
The BadgerStick comes with the full support you would expect from SparkFun, with the BadgerHack link for hacking it, playing a game, and learning more, right on the back of the board.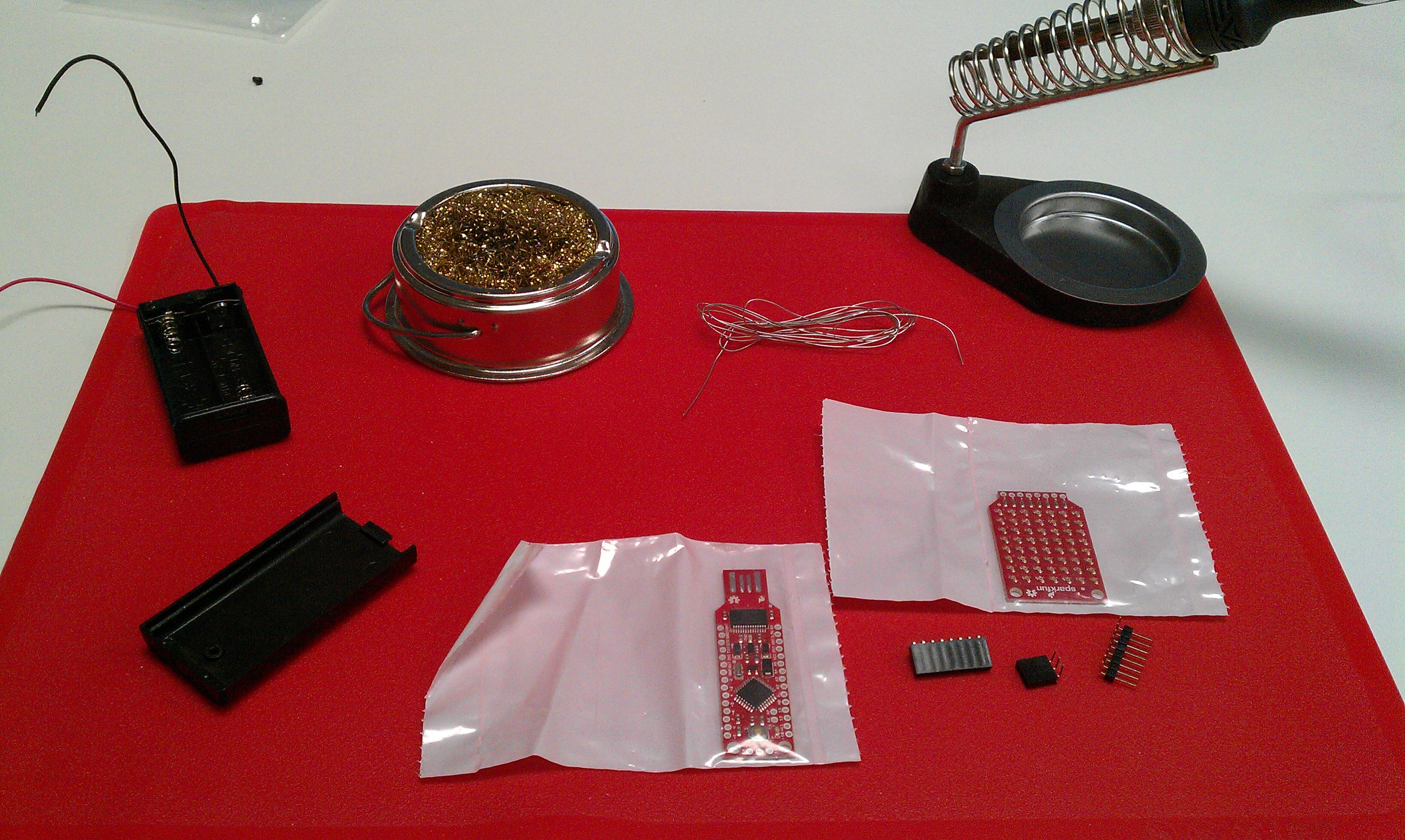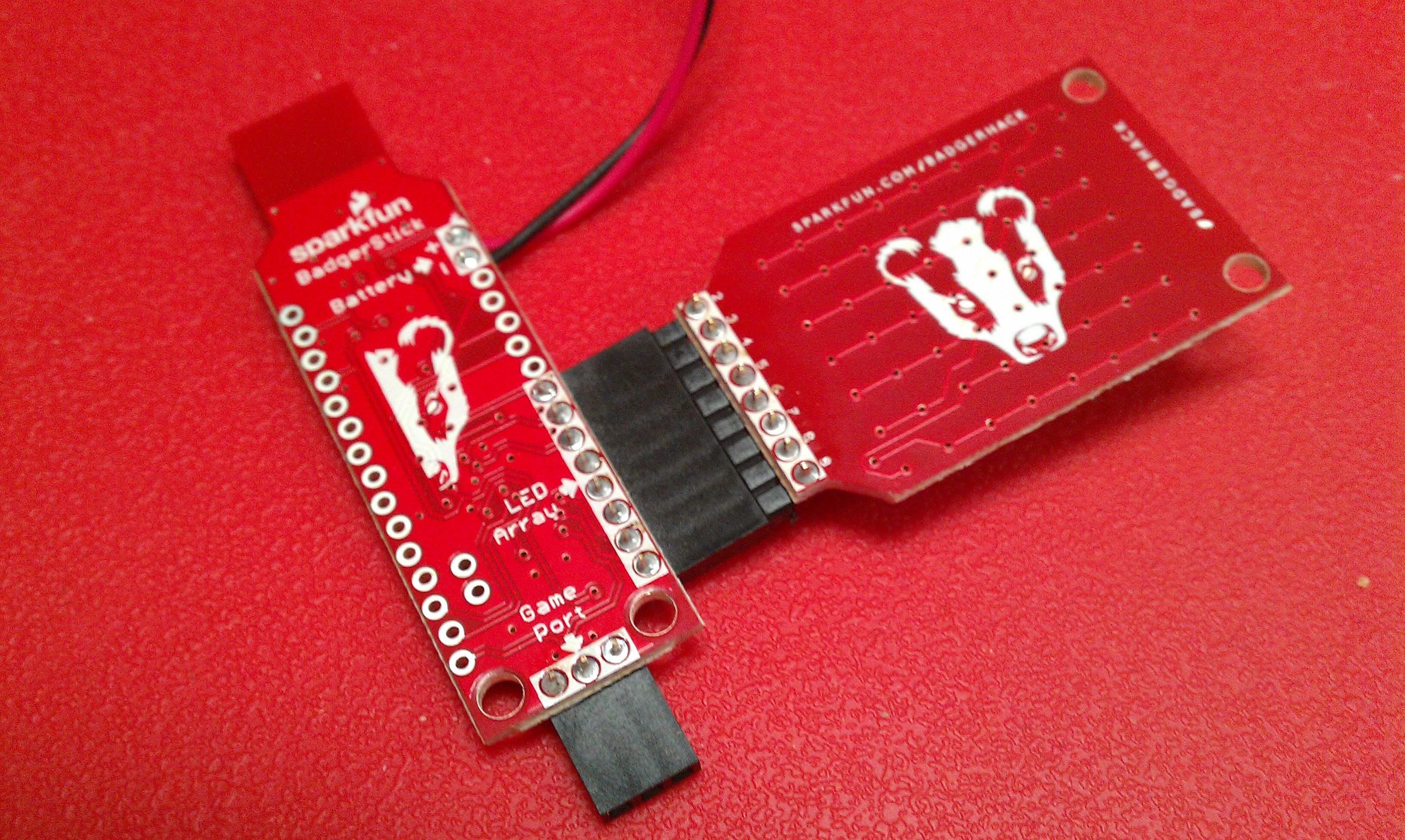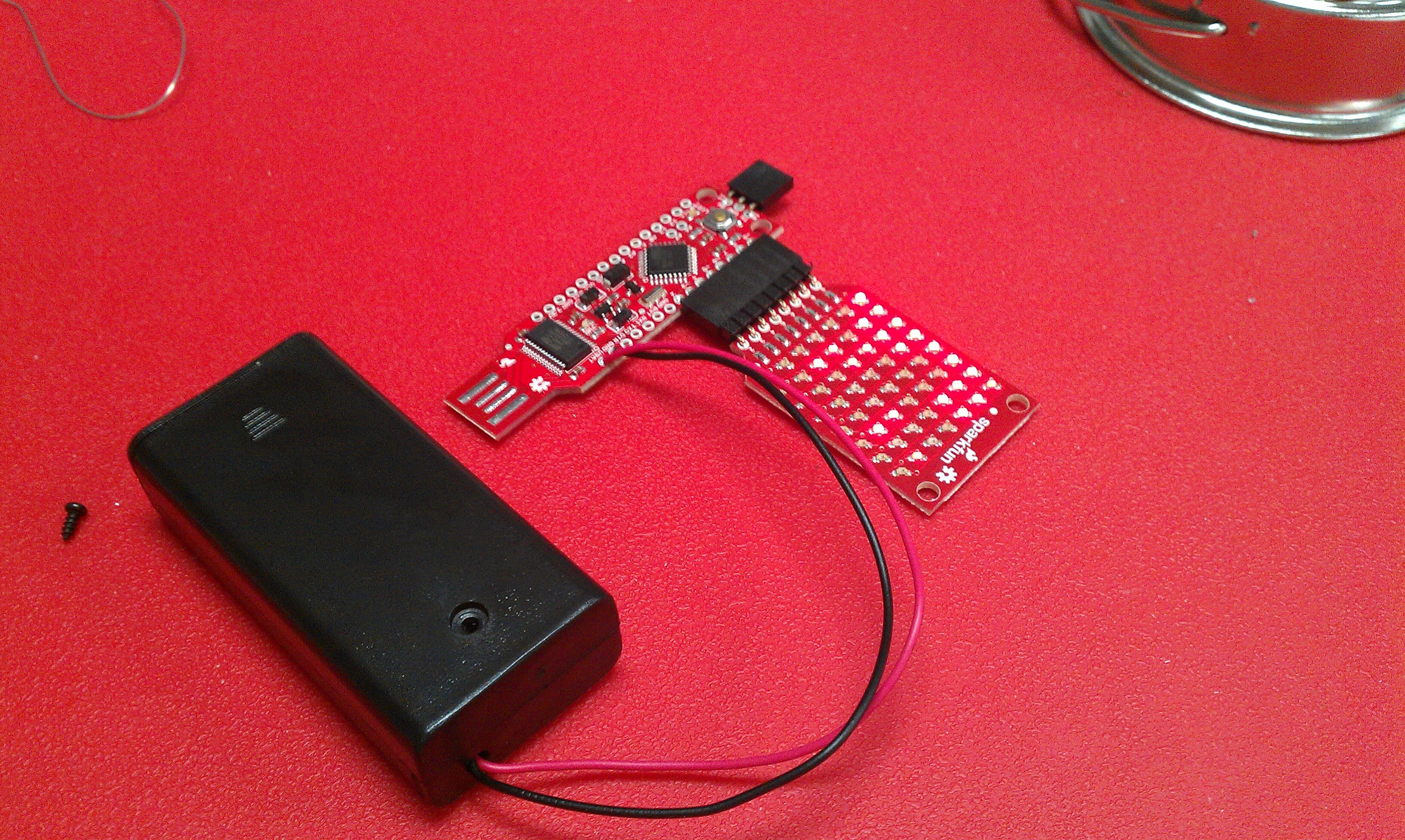 Her first Hello World is AVC 2015!