There were tents, makers and vendors set up.
Here are some I noticed:
A DeLorean. In case you had to go back for something you forgot.

Steam Fest. Now something else I may have to go to.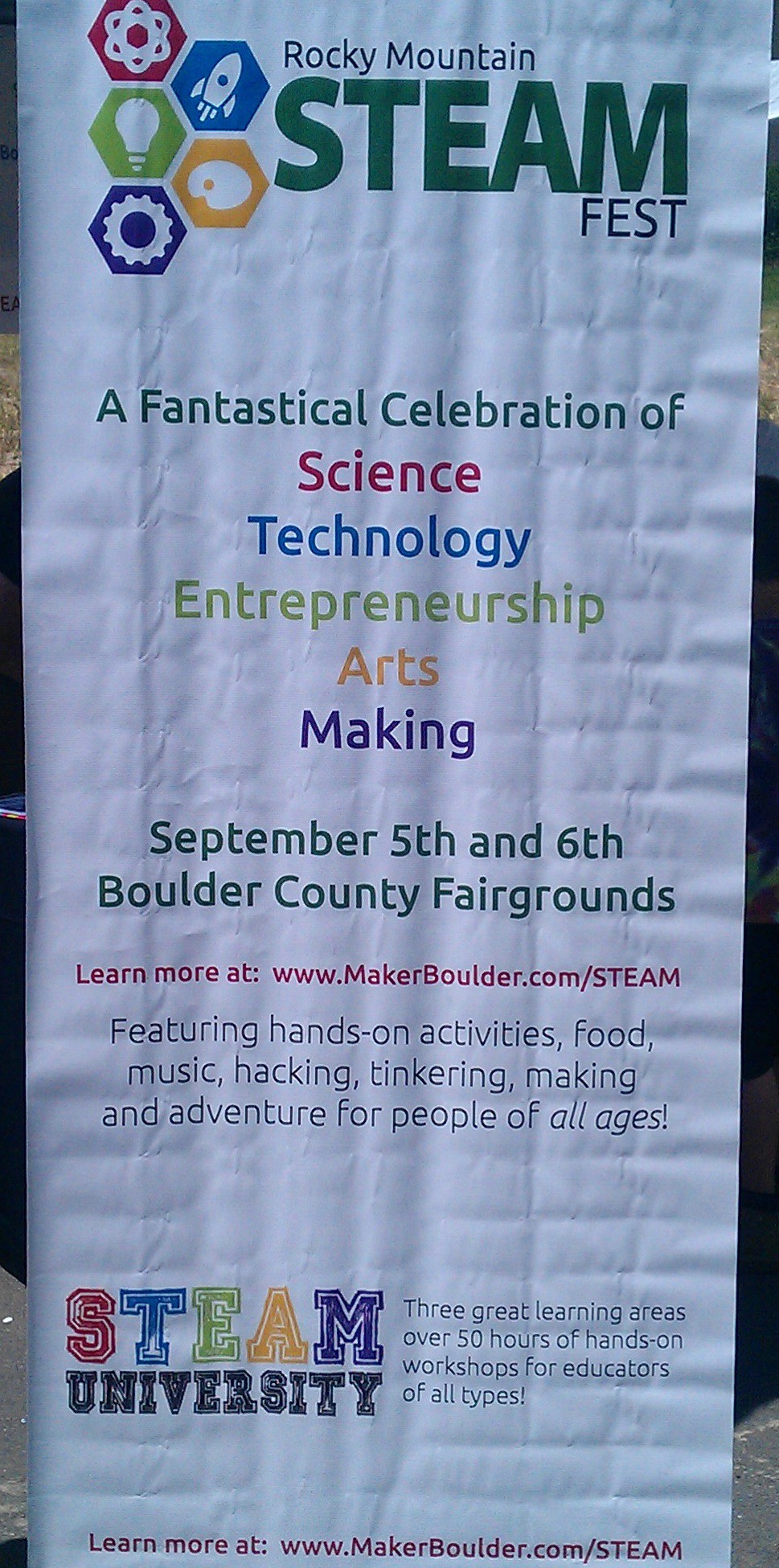 Sept 5th and 6th at the Boulder County Fairgrounds, Colorado.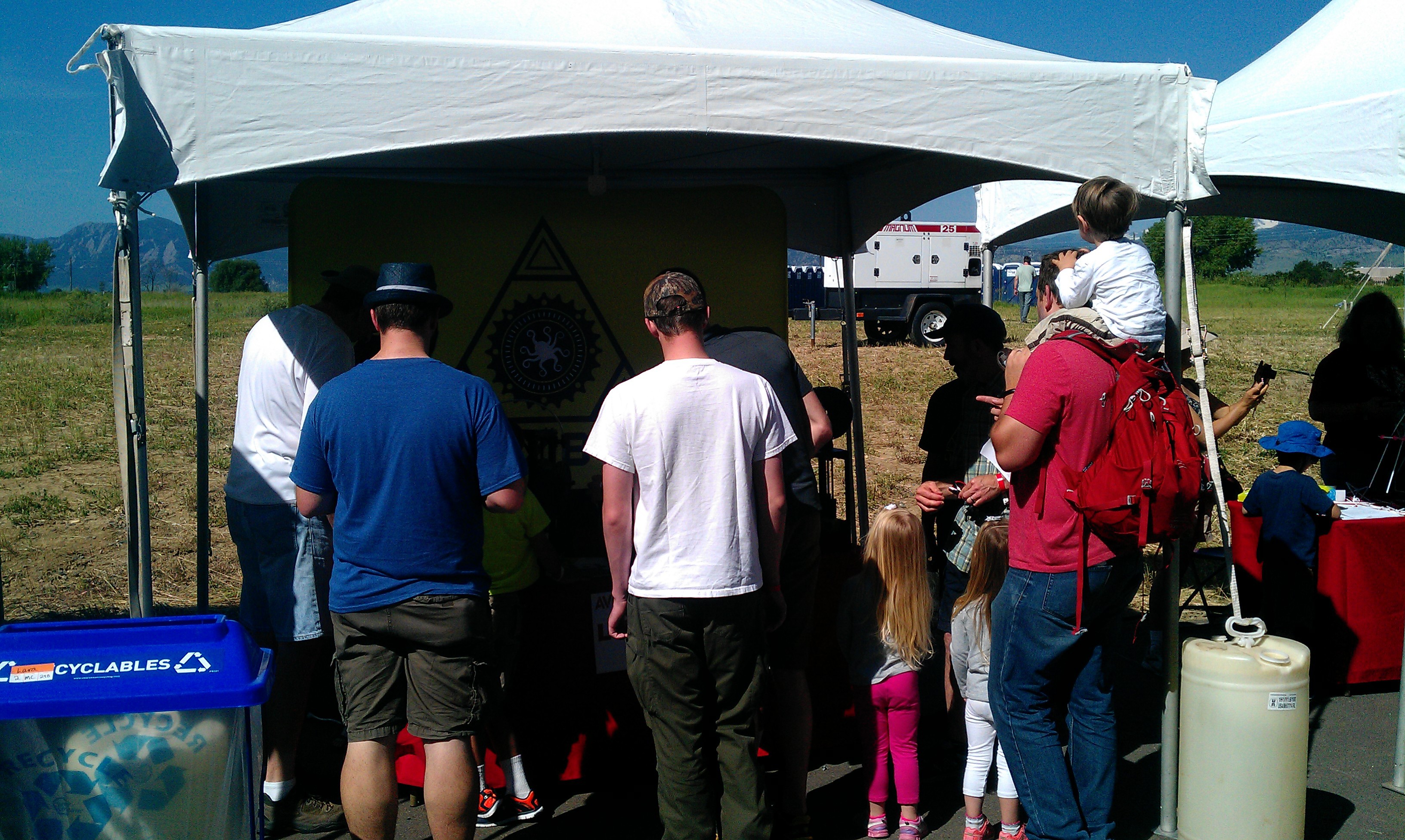 LulzBot. They had both the LulzBot Mini and the LulzBot TAZ 5 running. I was excited to see them up close. I didn't know filament retracting was so accurate.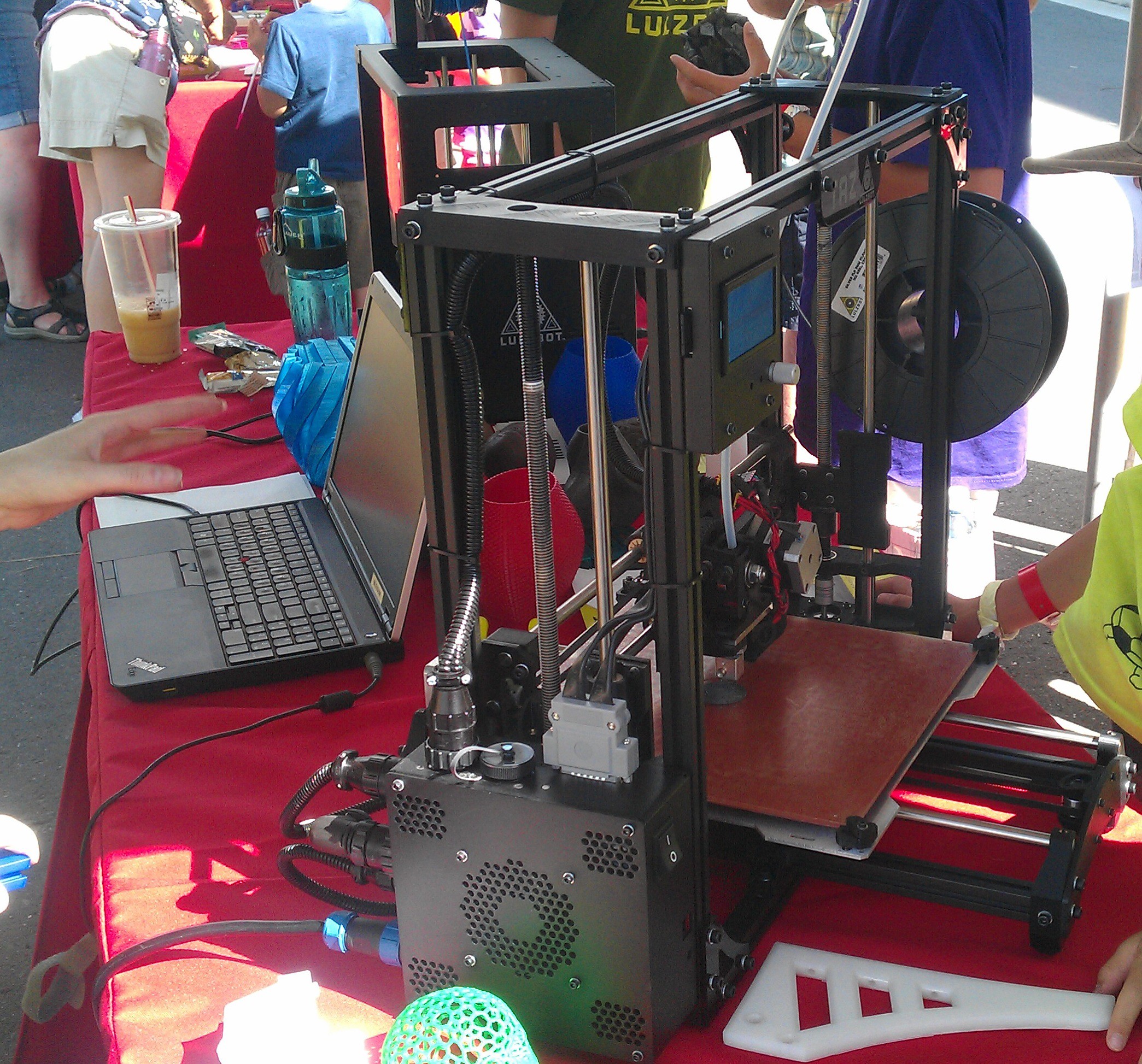 Two Bit Circus (Next 5 pictures.)
A two story circus hammer and bell game made with an accelerometer and LED strips.
The biggest track ball I ever seen.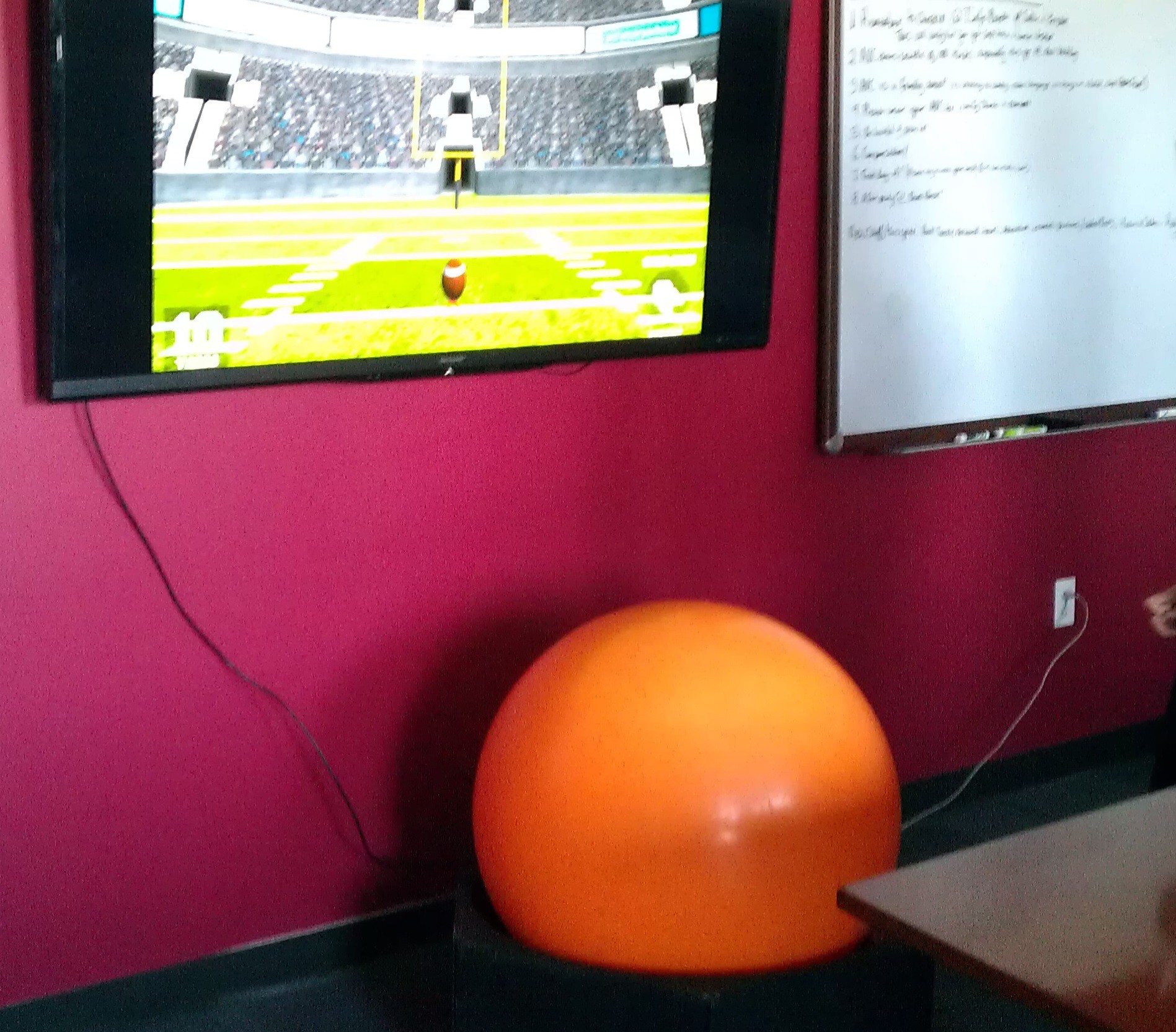 Photo booth that overlays a famous persons face on yours with face tracking.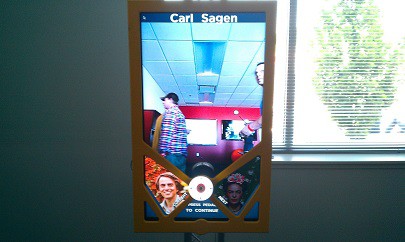 Six player trackball game.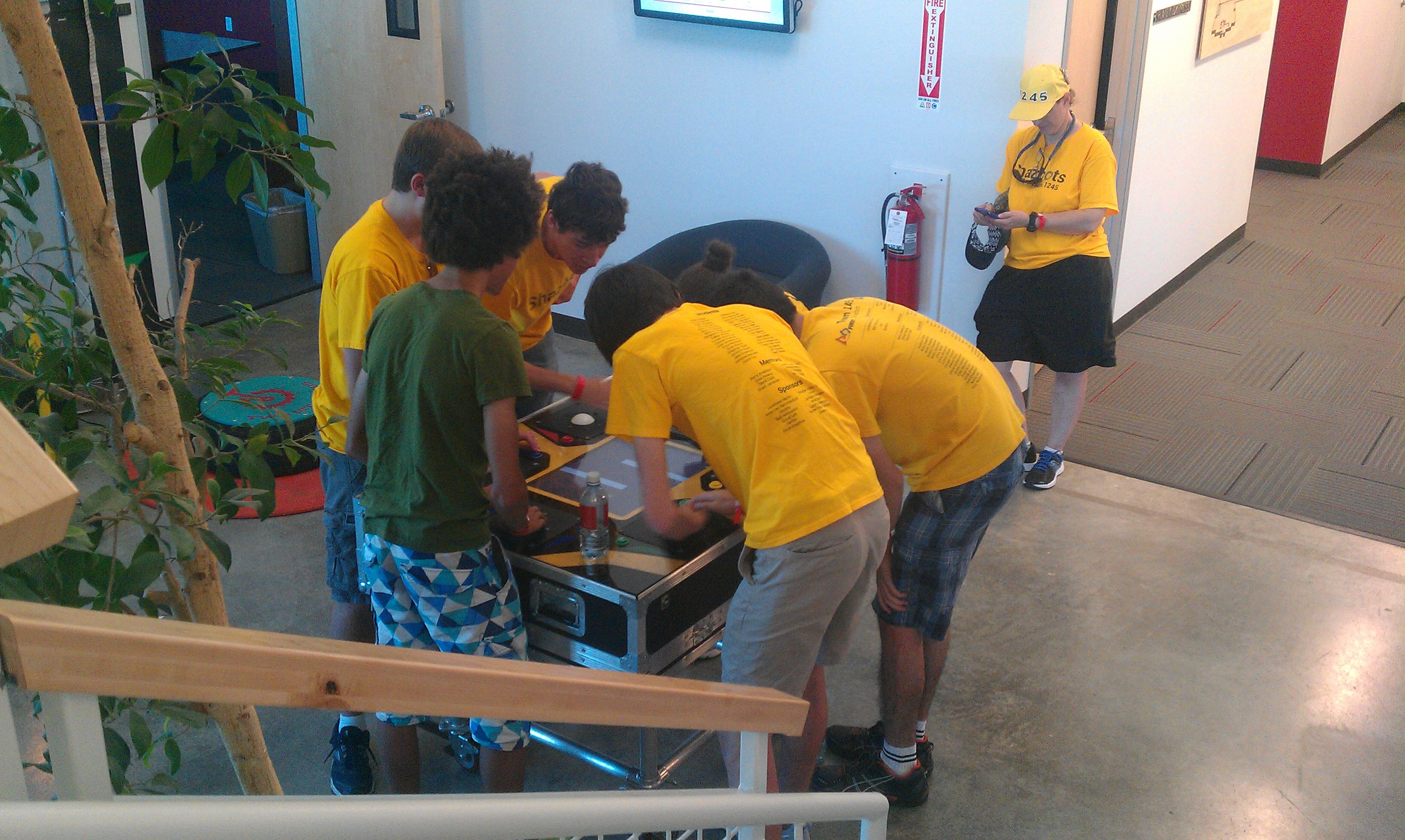 A huge button game.

I also got to preview a new game they are developing called Kings with hand held scepters, that can be played with large groups. It wasn't really on display, so I didn't get pictures. Each wobbly scepter has an Intel Edison, an accelerometer, and LEDs. Vibration knocks you out of the game and a laptop networks them together with a scoreboard and dramatic sounds.
SketchUp. I had an interesting conversation with someone from SketchUp about developing a product with the free version, and also the new Printables for 3D Warehouse that now supports STL files. The catch is that its cloud based, sort of reminds me of Altium's Circuit Maker software (HaD Blog).
Moog. The Moog Werkstatt-01 synthesizer was there.
There were tents for eco, agriculture, media and music hacks.
Food trucks and some others I forgot to mention in all the excitement.