I haven't worked on the project for quite some time as I had some issues with a dodgy power supply unit: it blew/shorted/exploded + killed my mains power when I plugged it into the LCD controller board. I was certain that the board + screen were doomed, and being disheartened and kinda frightened by the whole experience, I stopped working on the project. That was last year, sometime after my last project log.

Anyway it turns out the screen and controller board are all good. Bought a new power supply unit last week, just tested it with the screen then.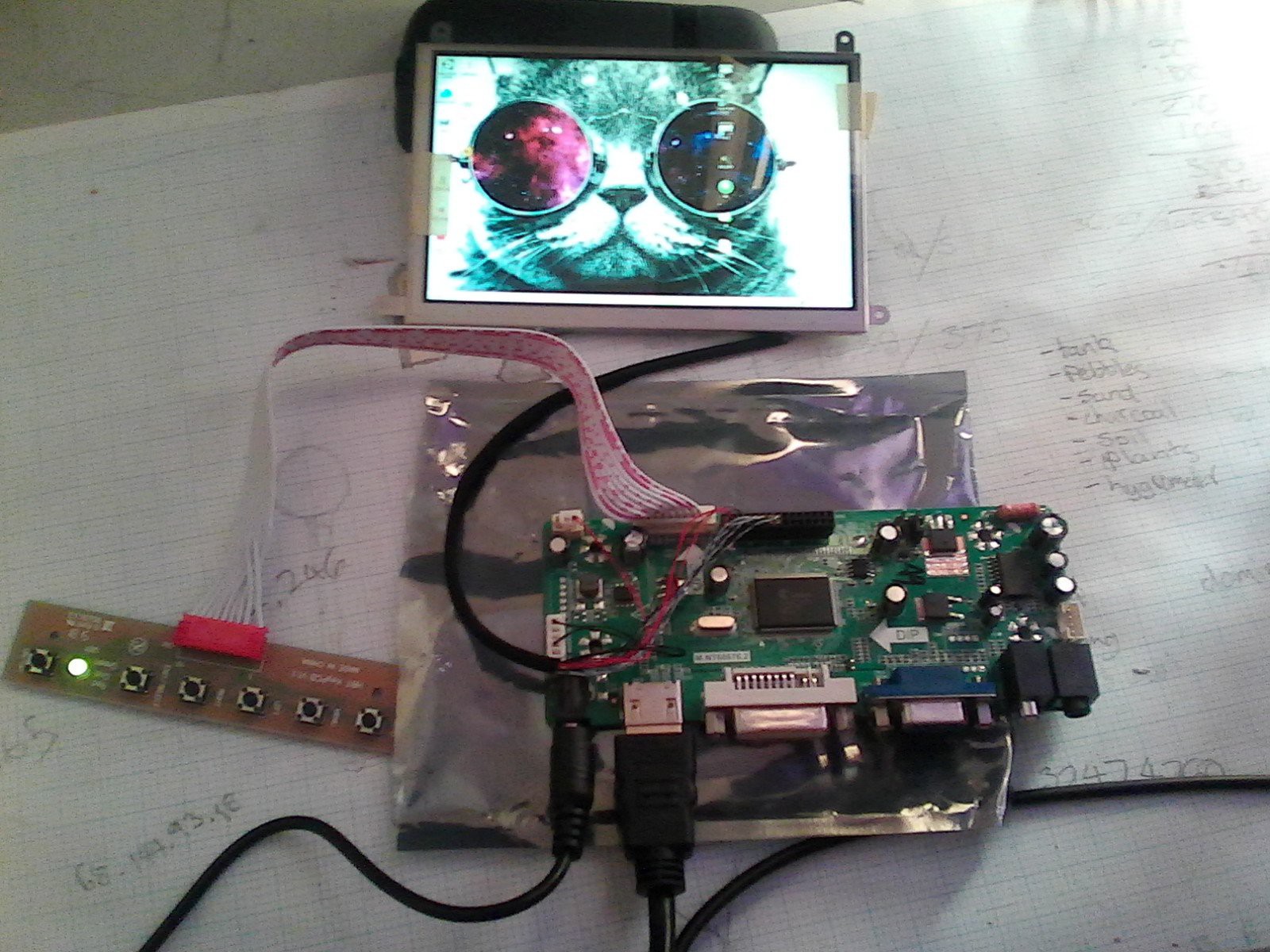 One of my friends (who I believe is following this project - greetz larry) warned me about using cheaper electronic components imported from China - it definitely was not something I had considered previous to this, but is something I consider now. In saying this, it's likely I dun goof'd something along the line and the fact the PSU was from China may have nothing to do with it. Just something to consider for anybody interested in building/DIYing using electronic components.

More updates soon. Next up is either wiring up a prototype of the IR LED tracking circuit or the removal of the IR filter from the PS3 eye. Be warned progress *may* be slow, I am currently engaged in full time study.